Are you looking for the best digital marketing tools that you can use to grow your online business? Well, we have some of the top tools that you can use for your site.
When we talk about digital marketing, it is a vast topic to look at. Almost all kinds of marketing that you do on the internet comes under digital marketing, be it through creating content on your blog or by creating a YouTube video.
Topics like search engine marketing, email marketing, outreach marketing, social media marketing, influencer marketing, all these come under the window of digital marketing.
So, we will try to look at the best tools from all these different marketing verticals so that you have a complete idea about the tools that are available to grow your business.
But before you go ahead with the top digital marketing tool, your basics have to be strong. By basics I mean, do you have a strong business in place.
Do you already have a website? Do you have a quality product in place?
Create a Website
The first step towards creating a digital business is to create a very professional looking website. No matter what kind of website you need, be it a content based site or an eCommerce site; WordPress is the best platform to choose.
If you are into eCommerce, then probably you can look at Shopify as well. However, I will recommend WordPress as it is wider in terms of possibilities, products to make your website better as well as a big community to support you through guides and tutorials.
When you look for WordPress, you will find two options
WordPress.com
WordPress.org
Here we are talking about WordPress.org. A self-hosted site using the WordPress software. You will have to get a domain name as well as a hosting provider.
Now, if you go for hosting like Bluehost you will get a domain name free with your hosting account. It is one of the highly recommended hosting providers that is used by millions.
You will get a readily installed WordPress, so you will not need any technical knowledge to get started. Even if you need any help, the Bluehost team will guide you quickly.
Once you have the basic setup ready, you will need a theme for your site (the design template)
SEMrush is one of the most popular and widely used SEO analysis tools that you can use to analyze your own or your competitor's site. It offers you a number of different toolsets for different kinds of analysis.
If you are a blogger or a marketer, SEMrush is going to be your best friend. It gives you all the data and if you use them properly; you will be able to grow your business easily.
SEMrush gives you the backend access to any of your competitor sites. You can check their top-performing pages, the number of backlinks to those pages, the exact pages where they have got the link from along with the anchor text used.
So, if you follow the same path and create a similar kind of link profile you go very close to your success.
You can just make a search for the domain name that you wish to analyze and make a search. You will have all the data in front of you immediately.
SEMrush offers you seven days free trial period. However, you can use this link to get an extended SEMrush free trial.
Moz has a collection of amazing software and other tools that will help your websites in overall and all kinds of SEO practices. Moz SEO tools help you strengthen your SERPs, driving traffic, and in creating customers using features like Site Audits and Keyword Research.
KWFinder is one of the most famous and very simple to use SEO tool. KWFinder offers you a lot of amazing SEO features, such as PPC, SEO, search results analytics, and social media as well. Marketers from all around the world have increased their online visibility and marketing stats using KWFinder.
Another very talked-about and buzz-created tool in this list is Vary. Originally it was called Feed the Bot. This SEO tool provides free SEO services and SEO-centric analyzed data for all sizes of brands.
As interesting as the name suggests, Screaming Fros SEO Spider develops 'SEO Spider'. Based in the UK, this tool actually crawls into website elements like links, images, scripts, apps, tags, and CSS as well, to evaluate the overall SEO of the website.
One of the easiest to use tool in this list, Ubersuggest helps you in finding new and important keywords that are not visible in other tools like Google Keyword Planner.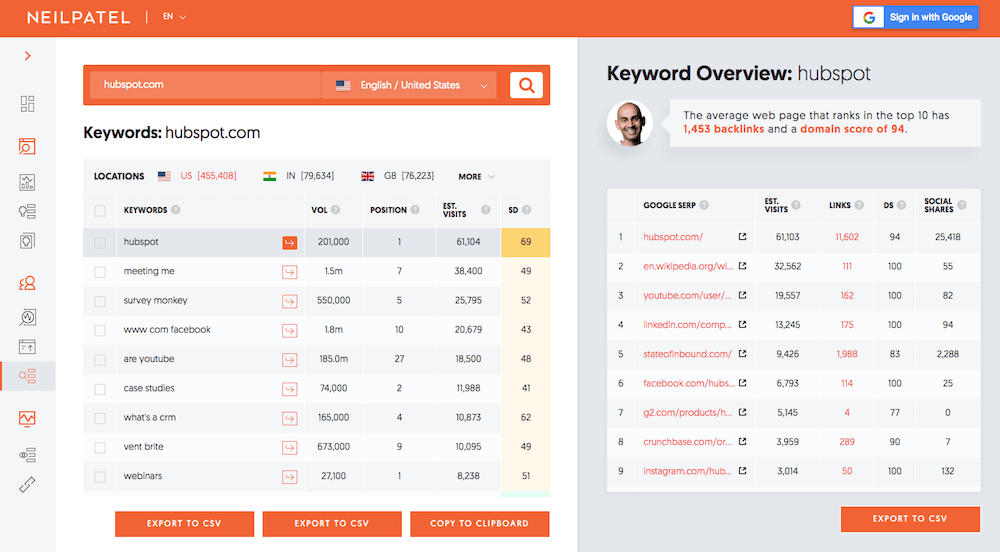 One of the few tools in the market that are actually conceived around intelligence. ActiveCampaign is one of the most famous names in the market offering amazing email marketing and automation features, such as drag & drop interface, and free templates.
Campaign Monitor is one of the leading names in the market. It offers professional and trending features of the market at very reasonable prices. Features like drag and drop email builder, creating personalized customer setup, amazing templates, and tailored email list as well.
The famous all-in-one marketing platform that has helped and is helping businesses from all around the world. Features like contact analysis, automating data journey, high-converting landing pages, increasing conversion rates, webinars, and so on are simply amazing. Market automation doesn't get easy than this.
Another very famous name in this list, MailChimp's automation features helps you in building your brand name much stronger. Build for businesses of sizes, it offers features like built-in segmentation, in-depth reporting, eCommerce integrations, and back-in-stock messages.
Designed for the small business, Hatchbuck marketing helps its customer take advantage of every possible opportunity. Features like email link tracking, easy-to-sign up forms, dynamic lists, drag-and-drop email builde, and easy to build subscribers list is the USP of Hatchbuck.
This is one of the easiest to use and highly productive social media scheduler tool that helps you with all major platforms like YouTube, Instagram, Facebook, WordPress, so on. Easy to use dashboard and hassle-free setup makes Hootsuite a market favorite in social media scheduling.
An ideal option for all kinds of business, Zoho is also considered to be the best in the businesses. You can schedule unlimited posts, create custom stats reports, monitor all the ongoing campaigns, and so on in just a few clicks.
eClincher is one of the most popular and highly productive social media schedulers tools that have a lot of in-built features. The key goal of this social media management is to streamline all the necessary social media scheduling and management needs.
One of the quickest and powerful social media management tool of all time, Buffer has been used by four million people worldwide. You can schedule posts, track content performance, connect all accounts easily, streamline analytics, eliminate social media lags, and maintain a consistent presence on your social media platform.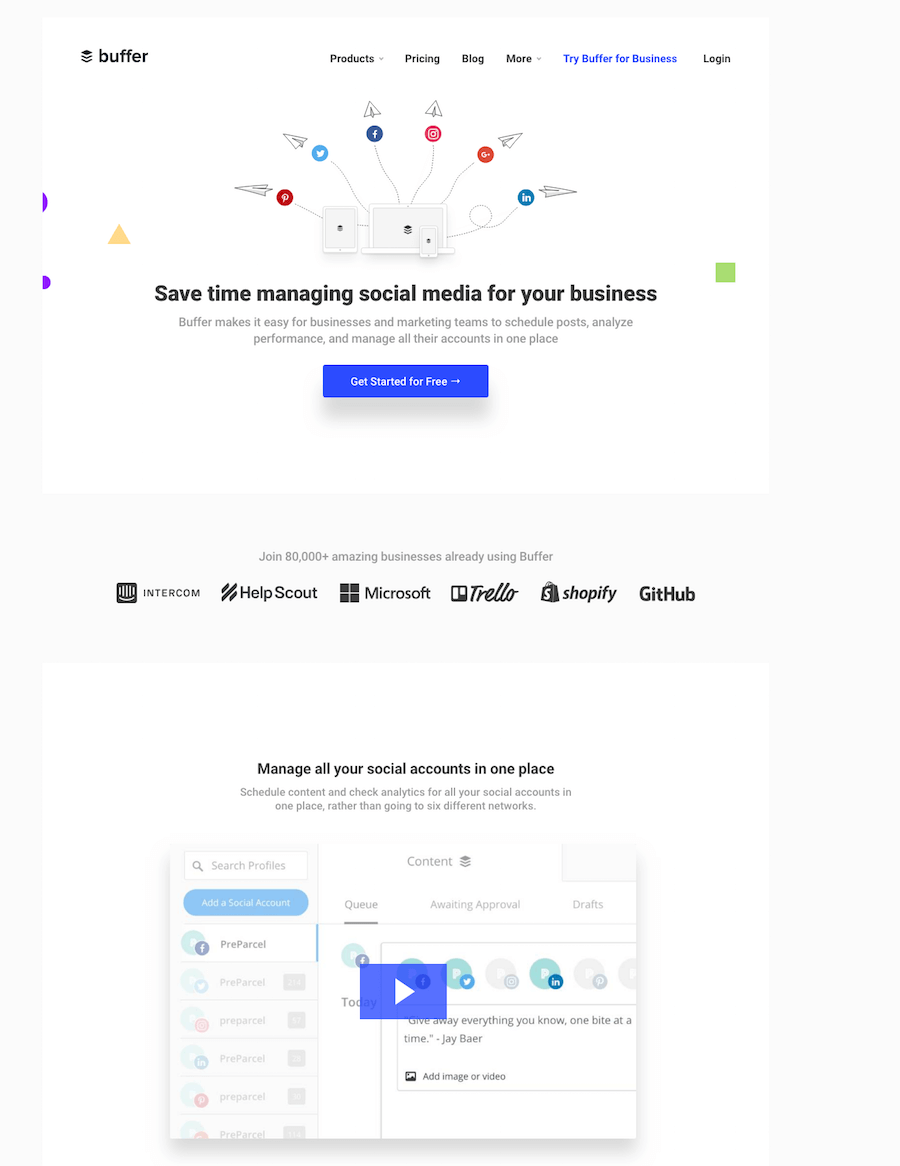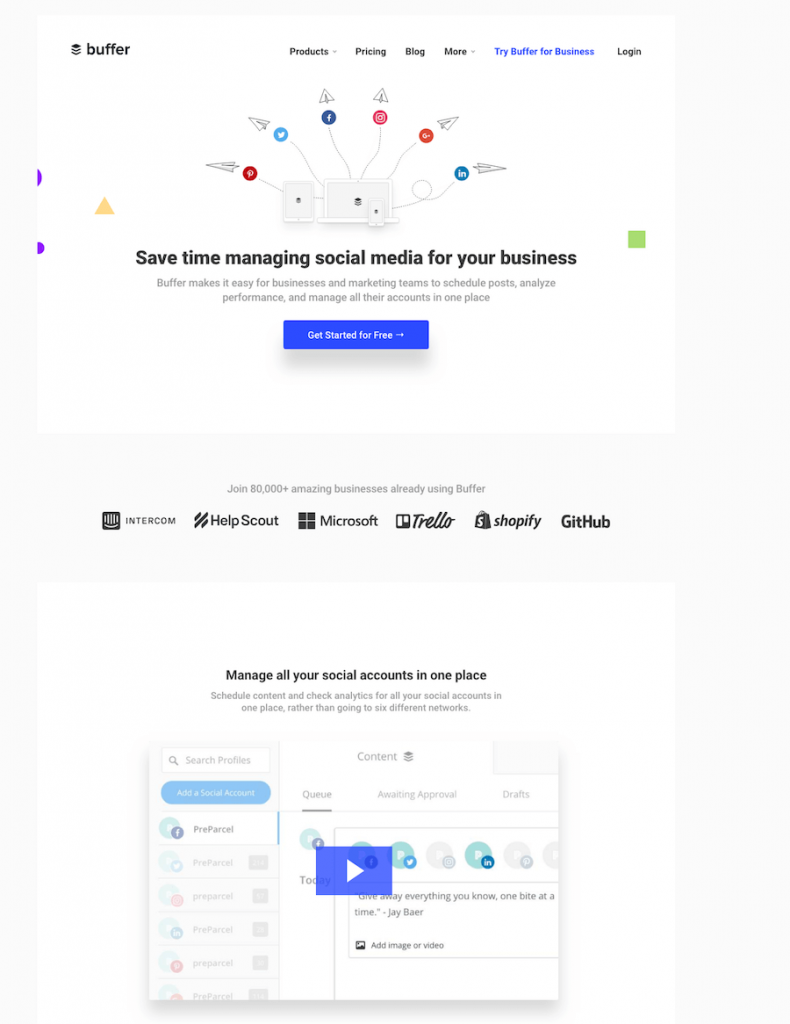 Automate your social media accounts easily using Hiplay. You can do a lot of things like creating posts from the dashboard, add posts to library buffer, categorize posts, ensure consistent posting, and so on.
Sendible is a popular social media and content management software that you can use to be more productive while managing your social media posts.
You can use this platform to manage all your social media accounts from a single dashboard. It also works as a collaboration platform where you can collaborate with your clients or your team and manage all social media content planning together. So, if you are working with a remote team, Sendible can be a great tool for you.
Along with all other social media platforms, you can use Sendible to schedule content for the 'Instagram platform. It will give you all detailed reports around your social media accounts so that you can make a better decision for your business.
Read our detailed Sendible review & top alternatives post.
One of the most acclaimed and highly rated Ad Campaign Manager, AdHawk is created by two of the former Google employees. The only key goal of all the features of this tool is to simplify the advertisements.
One of the most famous global marketing companies currently in the market, 4c has made ad campaign and digital marketing management much easier for all. Practices like media execution, audience discovery, performance analysis, and audience analysis has never been so productive.
Kenshoo is an all-in-one solution for everything that you need in ad campaign management. From the planning of an ad campaign to the execution of the campaign in real-time, everything can be evaluated in Kenshoo. Automation, dissecting shares, e-commerce management, and other many functions can be performed in Kenshoo.
A very feasible option in this list that helps not only high-end professional brands and companies but also delivers a lot of focus on highly creative and smaller-scale companies.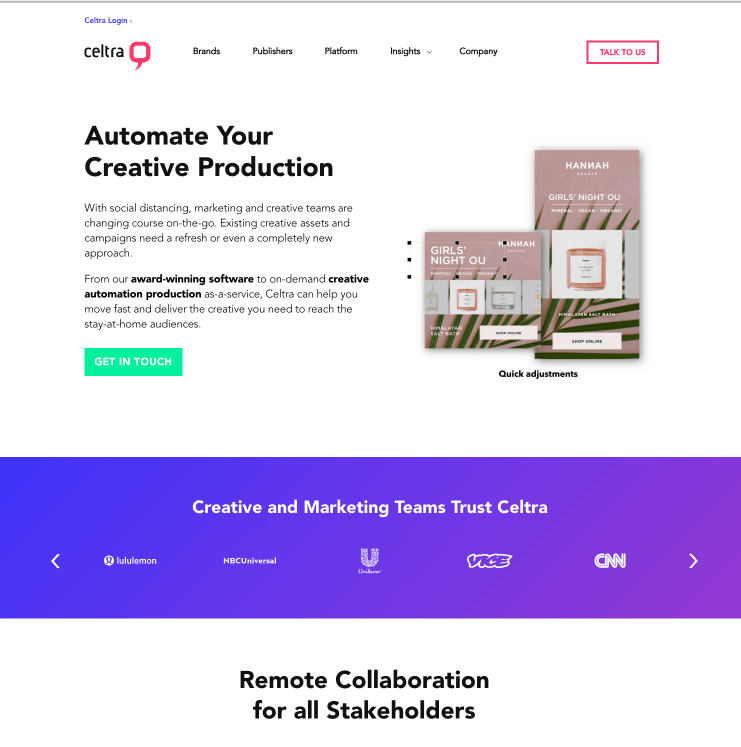 Created by the team of Centro, this is an all in one ad campaign manager software, that not only helps in simplifying ad campaigns, but also helps in digital media planning, finance, reconciliation, operations, and so on.
With a market share of around 83.5%, Google Analytics is definitely a must analytics tool for all kinds of digital marketers. You can track almost anything using Google Analytics, even the screen sizes of your visitors.
This is also a great option for all kinds of marketers from all around the world. One of the most amazing feature, that most of the other tools don't provide is the Free heatmap feature, which tells you the places where your visitors click the most.
Google Data Studio is one of the most informative and simple to use, feature-packed analytics tool in this list with features like the fully customizable dashboard, easy reports, data stories, data connectors, and simple graphs as well.
Offering one of the most powerful and simple to use analytics tools in the market, Facebook Analytics is a great choice for all your analytics needs. Multiple notification options, data segmentations, easy personalization, and customer-specific suggestions are some of the great features of this tool.
Another very possible choice, Cyfe helps you track data from all different social media platforms, sales platforms, PPC channels, and so on.
The SImplest and easiest tool to analyze and study the current ongoing trends. Super easy to use and a powerful tool has a lot of features packed such as country-based trend research, YouTube research, campaign creation & management, and so on.
If you have an app for your businesses, or if are thinking of shifting into the Playstore world, then this is the ideal tool for all your app-based research needs. Used by all the major app developers from all around the world, Appannie has some of the simplest features like App Search Optimisation, title optimization, description recommendations, and so on.
Similarweb is a must-try the application for all kinds of marketers, especially the new ones. The tool gives you a source of traffic, estimated upcoming traffic, country-based traffic, keyword suggestions, and so on. This tool is also available as a Chrome extension.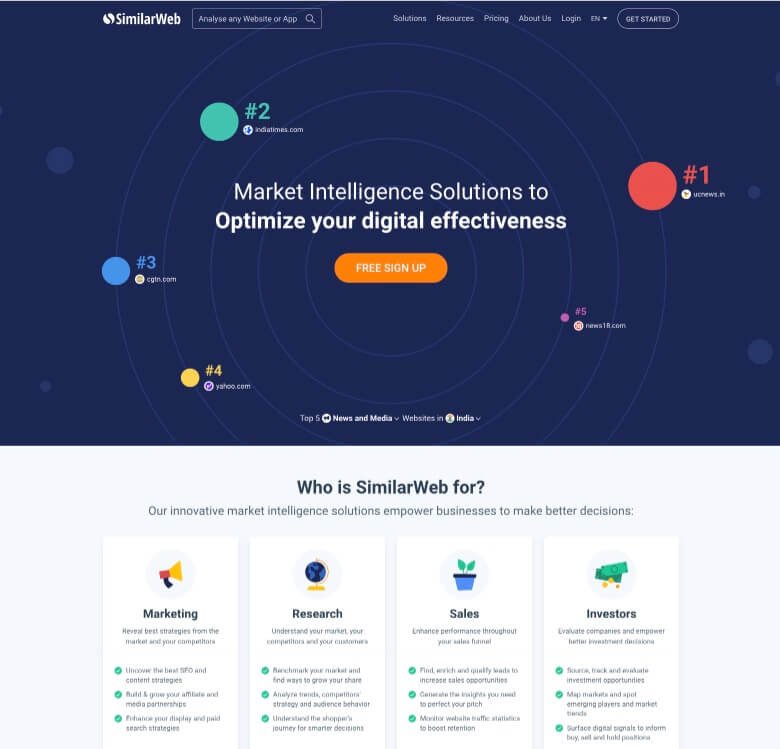 One of the most famous market research tools available these days, Buzzsumo is the number one recommendation on many marketing lists. You can analyze a particular topic, research competitors, check out the social sharing been done related to the topic, and so on.
One of the easiest and powerful research tools in the market, Facebook Audience Insights targets a lot of major must-have areas of marketing. Behavior analysis, country-based research, device analysis, events, and so on are possible to analyze using Facebook Audience Insights.
Undoubtedly the easiest and the most famous name in this list is Canva. Whether you want to design creative for a website, or you want to create social media posts, stories, ads banners, infographics, and so on, can be done easily using Canva. This is the easiest and has the most amazing in-built features in the market.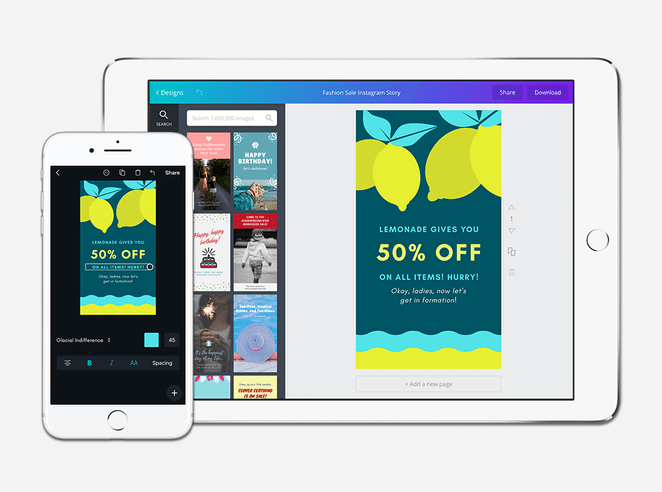 Front-end development made easy with this amazingly easy and highly productive tool called Bootstrap Studio. You have a ton of predefined sets of sections and editor for making an ideal landing page for your website in just a few clicks. But you will need a basic knowledge of HTML and CSS to get easy with this amazing design tool.
One of the best tools for designers, Marvellapp helps you in prototyping app and website mock-up versions. It is packed with a ton of different tools and a lot of cool features that designers can make use of easily. One of the highest recommended tools on this list.
A very simple to use and highly productive tool for all of your designing needs. The tool offers a lot of designs to create social media stories, posts, ads banners, and so on.
A free and easy to use the graphic designing application, this is being used by a lot of users from all around the world. With one of the most beautiful templates in the market, Adobe Spark is a great choice.
A cloud-based task management application that has created quite a buzz in the market for its highly productive features. Wunderlist allows users to manage tasks from a lot of different devices such as a tablet, computer, or smartphone.
ToDoIst is another very productive cloud-based task management tool that will help you work as a team easily and quickly. You can set goals, collaborate with the team, set items on a list, and various other tasks easily with ToDoIst.
ToodleDo is very user-friendly and simple to use. With the clean interface, simple organizational features, and a lot of additional tools, ToodleDo is a good choice in this category.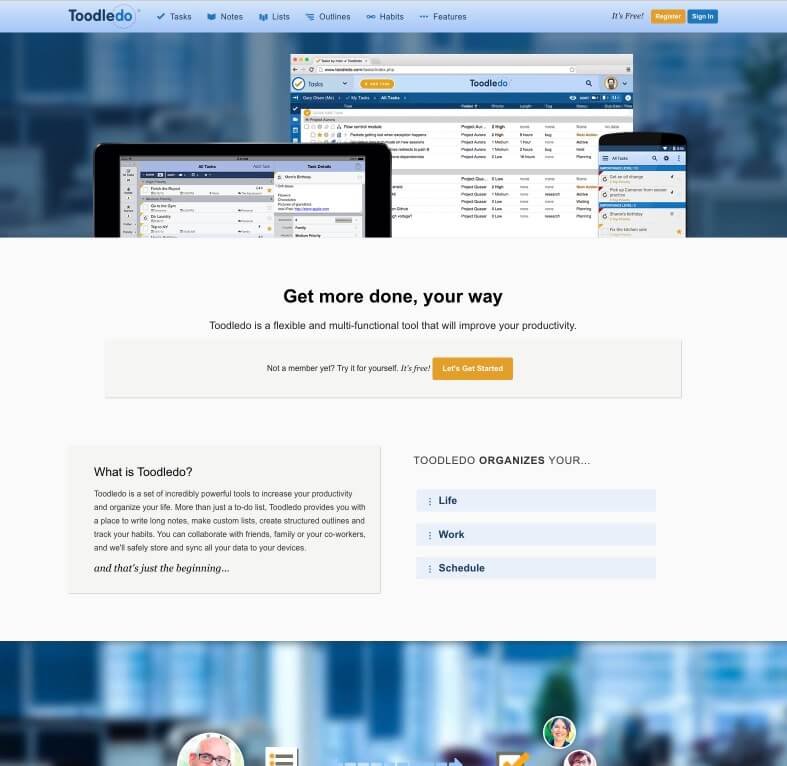 The most good looking and clean app in the task reminder and management category. Any.do is packed with all the must-have features and drag-and-drop functionalities. This is definitely worth a try.
A new player in the game, TickTick definitely has a lot of features and sub-features to be the best in the market. It is cheap, it is easy, and it allows collaboration.
A very simple to use and highly productive tool for all of your project management needs. You can actually plan the workflow and keep your work schedule on track always.
This is also a great option for all kinds of marketers from all around the world. One of the most amazing feature, that most of the other tools offer but with lot complications, Evernote makes syncing a very easy thing to do.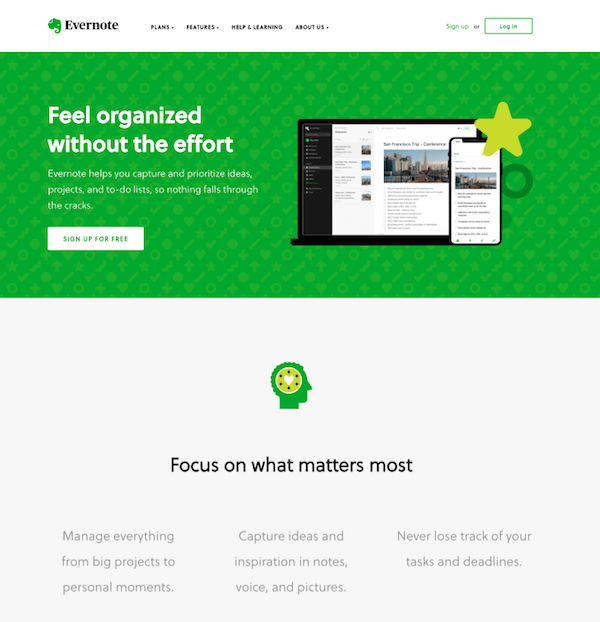 One of the most famous global marketing companies currently in the market, Confluence has all the required features that you can demand from such a tool. Simple organization and collaboration is made easy with this tool.
Another very talked-about and buzz-created tool in this list is Slack. Used by a number of big names in the market, Slack is considered to be one of the handiest and simple project management tools in the market.
One of the easiest and powerful project management tools in the market, Trello has the cleanest and the most productive interface on this list. This one deserves a try for sure.
Linktree is one of the most famous and very simple to use to help manage your Instagram traffic and growth.
One of the most acclaimed and highly rated tools in this list, Github can be your all-in-one solution for various needs, such as hosting, web-based graphical interface, management tools, and so on.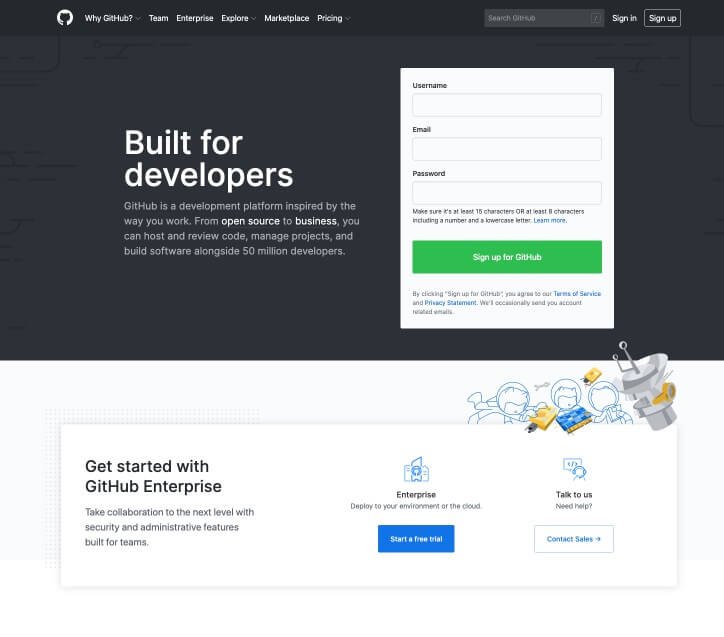 Flowster is a very famous name in this list. A very simple to use and highly productive tool for all of your workflow design needs and execution. Used by major IT departments, this tool deserves a try for sure.
Many people these days are stuck in deciding the name for their product, app, website, tool, and so on. This tool will help you decide this with its algorithmic research.
One of the few platforms offering some of the most creative and industry favorite fonts. Whether you need a new logo, have to create templates or have to design anything, this tool will help you with a lot of beautiful fonts
Concluding
So this was the list of the 50 Best Digital marketing tools. Choose the ones that make your life easier and comfortable.