HubSpot offers a full stack of software for:
Marketing
Sales
Customer service
A free CRM lies at its core. Even though this software is powerful enough, it gets the best when these are used together.
In recent years, the way marketing works has changed. With this change, it has become important to study how people show and share their experiences.
HubSpot is an award-winning inbound marketing and sale platform. HubSpot will help you to:
Attract more visitors
Generate more leads
Keep your customers happy
Many HubSpot users have agreed to the fact that with HubSpot, they never felt the need of having additional tools and logins.
The tasks become more pleasant for the inbound marketer as the automation provided by it works like magic!
How To Use?
If used properly, you will realize that HubSpot is the only inbound marketing software that your entire team will ever need. Let's see how you can use HubSpot to your fullest advantage.
1. Blogging
Publish relevant and engaging content that is conversion-optimized by HubSpot. Firstly, the tools present here to allow you to speed up the entire creation process and it keeps the formatting consistent which makes it easier to manage the tasks.
2. Landing Page
Secondly, you can create a landing page that is suitable for all the platforms. The landing page can be set to change automatically depending upon who is the person who is viewing your landing page.
3. Email
Are you looking for beautiful email templates? HubSpot will do the job for you. It further automatically customizes the subject and content body for each recipient. Moreover, it can be used to run A/B tests to improve the click rate and open rates.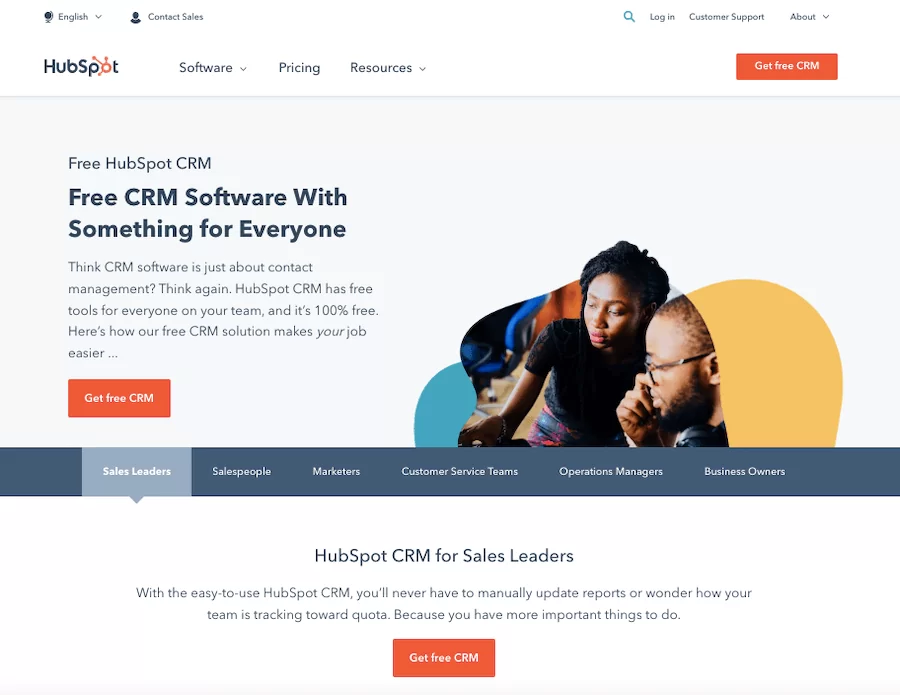 4. Marketing Automation
With the help of marketing automation, HubSpot allows the users to study the behavior of the lead, and then this behavior can be used to customize the content, emails, outreach, and offers.
5. Lead Management
Above all, HubSpot powers the users to analyze the contact information along with the interaction that has already been made. Further, this data can then be used for creating hyper-targeted campaigns which will allow you to close more deals.
6. Analytics
You can gain insights from the analytics feature of HubSpot. Most importantly, you can analyze the marketing assets that have actually worked and how they can be further improved.
7. CMS
Certainly, with CMS, you can easily drag and drop to create SEO-friendly, responsive, and fully integrated websites. You can further save the best design that you have created as templates which will help you to load the pages at rocket speed.
8. Social Media
In social media, you can:
Monitor brand mentions
Monitor relevant conversations
Track engagements
Schedule social posts to ensure the right people see them at the right time.
9. SEO
In addition, HubSpot SEO will empower you to create content that is strategically sound to meet SEO needs. Firstly, you will receive optimization advice as you are creating the content. Secondly, it shows real SEO ROI that comes with integrated analytics to make everything SEO friendly.
10. Calls-to-Action
You can track who clicks on which CTAs. Moreover, this will help you to measure the performance in order to optimize click-through rates over time.
11. Ads
One can track the ROI on
Facebook
Instagram
LinkedIn
Google advertising
With utmost precision make sure that you don't have to justify the paid ads.
12. Salesforce Integration
HubSpot creates bi-direction synch with the salesforce. This keeps a record of:
Every email that has been opened
CTA click
Form submission
This data can be used for scoring more leads and creating segmented lists.
How good is HubSpot?
In this section, I am going to discuss the pros and cons of HubSpot.
Pros of HubSpot
Firstly, you can use HubSpot to increase the traffic through:
Ad software
Blog software
SEO software
Social media software
Content management system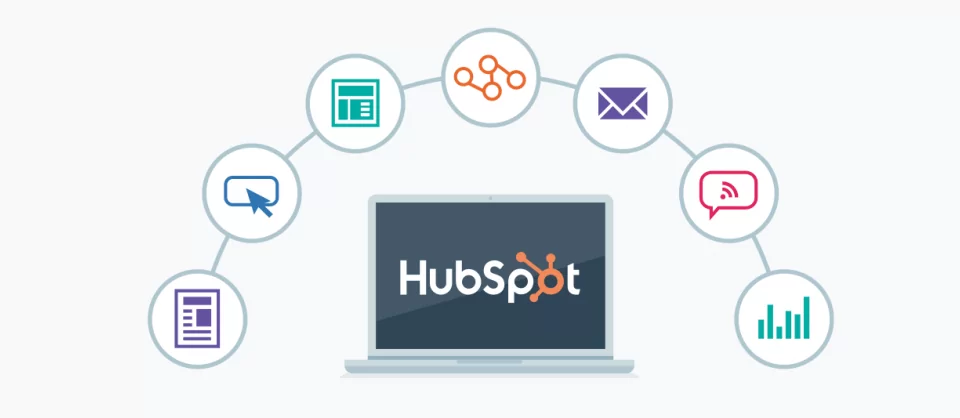 Secondly, HubSpot will help you to connect with leads by:
Finding new prospects
Email tracking
Sales email templates
Click to call your leads
Email marketing
Once, you have connected with the leads, you can close and manage them through:
Document tracking tool
Meeting schedule tool
Sales automation tool
Lead management tool
Pipeline management tool
Cons of HubSpot
Even though HubSpot is a wonderful tool, it does have some problems too.
Reporting is not comprehensive and it falls short to meet the requirements of large agencies.
HubSpot runs online and it doesn't come in the form of software which sometimes creates a lagging issue.
The timings of the updates are not informed to the users at a proper time.
In conclusion, the pros of HubSpot outweigh its cons. If studied carefully, you will notice that the cons won't hamper your productivity much while you are working on HubSpot.