A platform that offers 100MB storage for free with unlimited tasks management for unlimited users. If you are a single person managing your business or a small business with a small team, this is the tool you need to manage and plan your business processes at zero cost.
Why ClickUp?
The biggest reason for choosing ClickUp is that it offers tons of different features for all kinds and niche of users in the world. Enterprises, as well as small organizations, are using ClickUp all across the globe.
ClickUp integrates itself perfectly with over 1000 other apps (that includes all the leading apps that you may need), it is pre-integrated with platforms like Dropbox, Google Calendar, and Outlook 365. You will, however, need Zapier for integrating other third-party services into ClickUp in no time.
The balance that ClickUp offers for different kinds of organizations is simply amazing. ClickUp allows you to use a number of different keyboard shortcuts for different kinds of actions, such as setting a due date, assigning tasks, etc.
How ClickUp Can Help
ClickUp is a one-stop solution to manage your business, from settings up goals to planning complex processes along with your team; you can do it all using ClickUp.
It offers a number of different tools that you can use to manage your day to day business tasks.
Let's have a look at some.
Task Management
When we talk about productivity software, task management is an integral part of it and ClickUp takes care of tis perfectly.
You can collaborate with your team and assign task to one or multiple users as per your need. You will have a real-time chat system to make things easier within the team to discuss a project.
You can create and finalize a workflow and duplicate that anywhere. You can track the global timing for each task to make sure that you can deliver projects to your clients before time.
ClickUp gives you the option to change the view of your task board depending on your need and project type.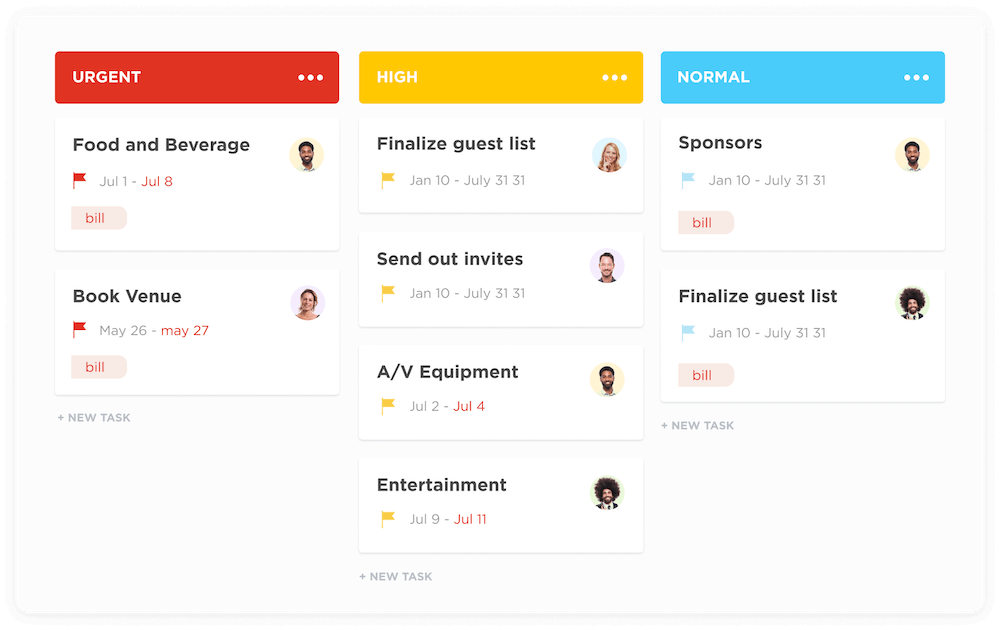 Project Management
Project Management is one of the primary goals and uses of ClickUp. Certainly one of the best Project Management available in the market, it gives you 360-degree usability when it comes to managing your projects.
Please Note: Even the completely free plan of ClickUp is good enough to manage projects for small teams.
Collaborate
If you have a team, the first point is to invite all your team members on board and start working together. You can invite your team from any location, so if you are managing a team working from remote locations, ClickUp is going to be very useful.
ClickUp allows you to add unlimited users even in the free plan.
Plan Your Project
The next step is to plan your project. ClickUp comes with a number of tools that will help you to plan your project effectively.
No project plan is perfect at the start. So, begin with a mind map of the project with the points that are already in your mind and expand on it as things start to get rolling.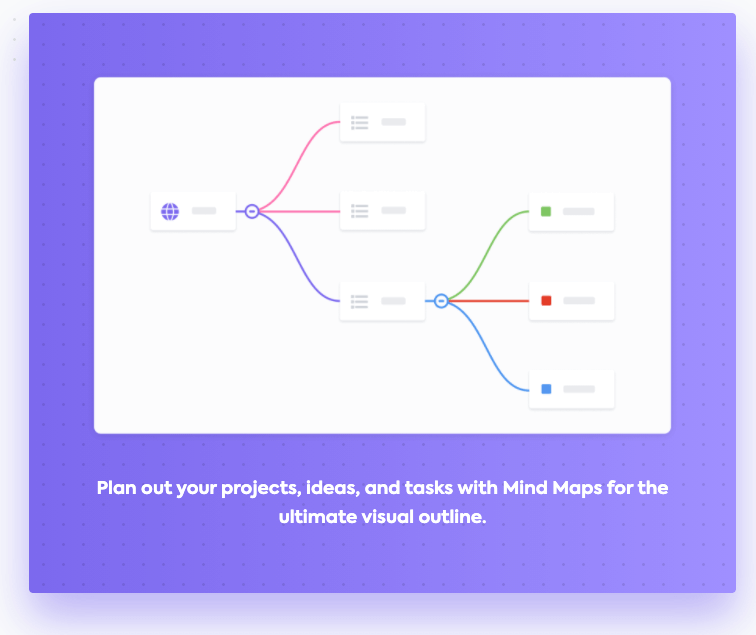 Project Status
Create custom statuses of the project so that every member in the team is aware of the current scenario. ClickUp gives you can option to create custom statuses for your project depending on your project type.
Create Knowledge Base for the Project
A successful project starts with clear and detailed documentation. Your team member should have a reference point in case of any confusion. You can create detailed wiki pages for your project within ClickUp to make things easier for each team member or subproject owners.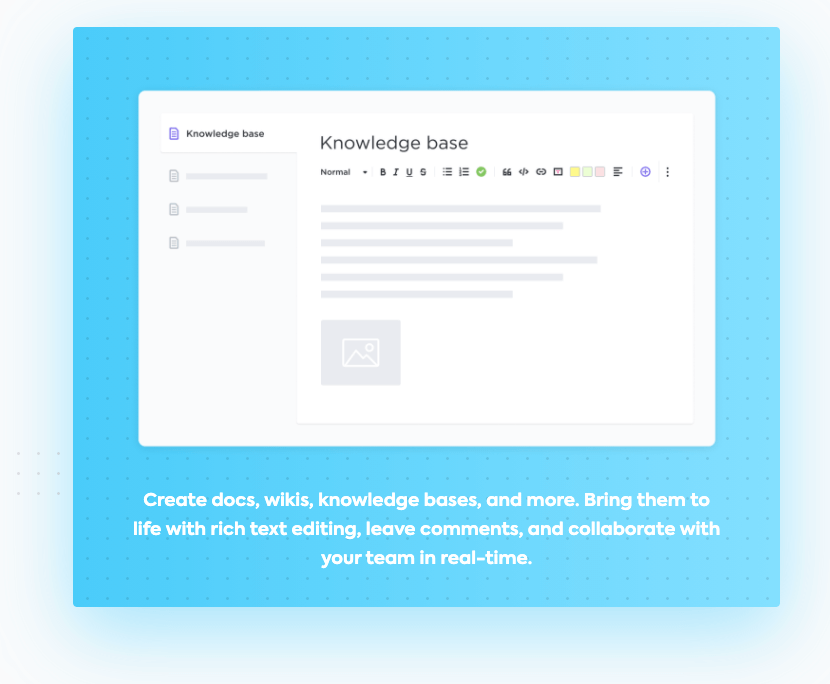 Goal Tracking
A very important part of any project is to make milestones and tracking goals. If you have daily, weekly or monthly goals, you need to have a clear idea if that is achieved or not.
ClickUp offers you an easy and effective goal tracking tool that will keep your update about the project. Set your objectives and target and keep tracking them on a regular basis to make sure you are able to maintain the set timeline.
Import & Integrations
ClickUp makes it very simple to import from any other productivity tools like Asana, Trello, Monday, Jira, Todoist and many other similar tools.
And as far as integration with third-Party software is concerned, ClickUp can integrate perfectly with more than 1000 different software, which certainly includes all the top tools you can think of.