Wrike is simply amazing! It has to be one of your top choices if you are looking for a complete project management application. This award-winning project management solution integrates several unique features for all kinds of users and organizations.
It's easy to use, quick to start with, and comes with a highly competitive price tag!
The selling point? It's an easy-to-use interface! Wrike is a bit more intuitive and easy to use and even beginners with no previous project management experience can navigate through it without wasting any time.
You can view your tasks in a List, Gantt Chart, and Table form. The integrated customization options are simply amazing.
There are a number of ways Wrike can help your business.
Easy Collaboration
Businesses are flexible these days in terms of employees. All the top businesses in the world hire employees in the remote locations, so you need a strong software to manage your flexible and remote team.
Wrike can be a great software in the onboarding process and managing your remote team quite effectively.
You can collaborate with your team in real-time and make sure that there is no lag as far as managing your files and feedback is concerned. There will always be visual proof for everything to maintain transparent and clear communication with the team and other stakeholders.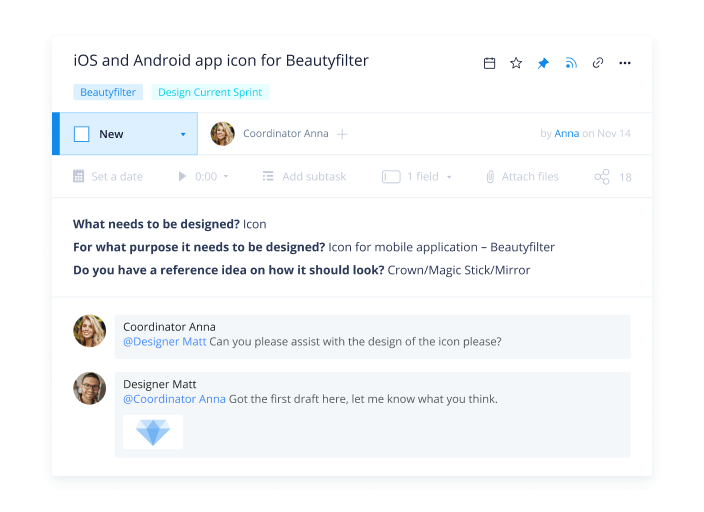 A shared calendar for every project will make sure that all your team members are updated with all the important dates to make sure that you are able to deliver each project on time. You have the option to assign tasks and tag any member of the team as you need.
Automate Processes
A well-designed process makes things simple. With Wrike, you can create your custom processes depending on the project type and automate a number of approval processes to make sure that things move smoothly within the team towards completion.
All the tasks assigned to team member will be notified along with the required files so that there is no repeat work.
Ready Templates
Wrike offers you a number of ready-to-use templates for all different types of projects so that you don't have to start from scratch. These templates will give you a head start and make it easier for you to plan all different types of projects.
These templates will help you to improve the overall planning of your projects by offering you a template with best practices.
Complete Task Management Tool
Along with overall project management and planning, there should be team specific and individual task management so that every team member is right on time when it comes to delivering critical projects.
Wrike comes with a comprehensive task management system which is way better than a simple to-do list. You can create a list of tasks along with all related files and deadlines.
You can automate a number of process to stay ahead of the deadline.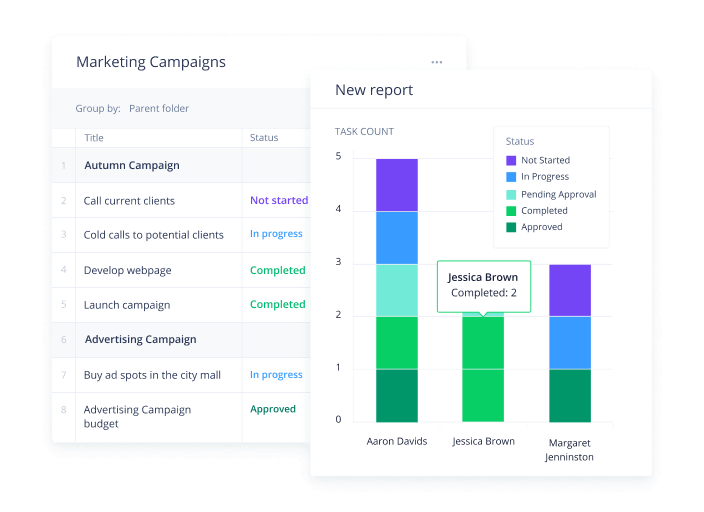 400+ Integrations
Integrate Wrike with over 400 different apps that will make managing your business easier. You can integrate with all the important apps and automate processes in the Wrike dashboard as per your requirement.
Integrate Wrike with Gmail. Microsoft Project, Outlook, Github, Jira, Google Drive, Adobe Creative Cloud, Microsoft Team, Slack, and so many other apps.