Wix is one of the most popular names in the world of website design platforms. Even though the competition is pretty tough in this market with names like WordPress and Joomla, Wix has steadily grown as a popular alternative and feasible web design solution.
Wix has over 110 million users from 190 countries around the world. The platform has over 45,000 new sign-ups and registrations each new day.
Wix is one of the easiest to use and learn website design platforms. Since its inception in 2006, the platform allows users to create websites in a very quick, easy, and intuitive manner. Similar to other platforms, you need not know any coding technique or skill to create beautiful and productive websites.
It's flexibility and ease of use, as well as features like drag and drop interface and customization options have helped Wix leave a positive impact on its target audience.
In this article, we will look at the top Wix Alternatives that you can use to create your website. However, before we go ahead with the alternatives, let's have a look at how Wix can help your business.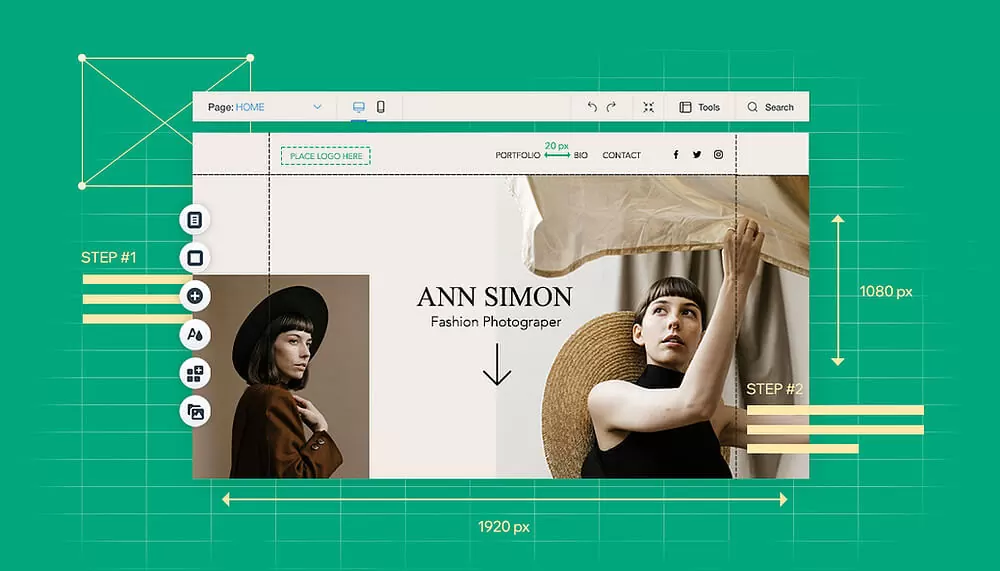 How Can Wix Help Your Business?
Wix is packed with a number of unique features and functionalities that allow all levels and sizes of businesses to easily create and maintain productive websites.
Designing a website on Wix is very easy. The solution offers two major methods to design websites, one of which is called the Wix Editor. This is the standard website builder you get in Wix. The editor offers you over 500 different templates to start with.
All of these templates are very easy to edit and are already packed with a professional look and features. You can leverage the power of its drag and drop editor for customization, such as for adding texts and image files. Also, the huge list of tools and options in the menu is simply amazing for beginners.
Another popular method for creating websites on Wix is called the Wix ADI or Wix Artificial Design Intelligence. Having the most advanced technologies in website design and development, this tool helps in creating websites in a very automated and quick manner.
You simply have nothing to do with Wix ADI. The tool develops a website for you and takes all the labor on its own. All you have to do is to provide only basic information to the ADI tool. It only asks for data like your business type, personal contact information, online presence, and so forth, though you can make changes as per your choice.
Wix: Top Features
Here are the top features of Wix that help it outshine among other alternatives:
01. Integrated Wix App Market
Wix offers a complete app market that incorporates over 250 apps that help you in boosting your websites' speed and overall performance. From quizzes to restaurant management features, the Wix App Market offers features for all.
02. Easy SEO Optimization
SEO optimization has always been a core feature of Wix. The tool gives you amazing control over your site's basic and advanced SEO functions. You can easily modify different things like your keywords, site description, webpage tags, and so forth. You can empower your websites to rank higher in SERPs easily.
03. Mobile-Friendly Websites
Wix also delivers mobile-friendly websites for all different platforms, such as iPhone and Android. It's easy, quick, and helps in boosting your profits.
What Are The Top Wix Alternatives
While Wix is a great platform to start a website, there are a number of platforms these days that you can consider to create a site. Platforms like WordPress are immensely popular among users, and other are other plans like Blogger, Medium, Ghost, and others.
So, without any further ado, let's have a look at the top Wix alternatives.