At the very core of Airtable, it is simple to use an online database management system that is dedicated to creating and editing databases among a group of different people. An online database or simply a database is a bunch of different things you can easily group for easy data management.
Airtable allows you to manage your complete data in a very easy to store and access manner. The best part here is that you can easily manage information about anything and everything.
Another important factor to note about the feasibility of Airtable is that you can integrate different aspects of spreadsheet software easily. Also, it is highly approachable as compared to others.
With Airtable, you get to use categories integrated into the software for higher compatibility with your projects and features.
Some of the key features of Airtable are
Automations
When you manage a business, there will be a number of tasks that you need to repeat regularly. Airtable gives you the option to automate a number of regular processes so that you have plenty of time to focus on your core business.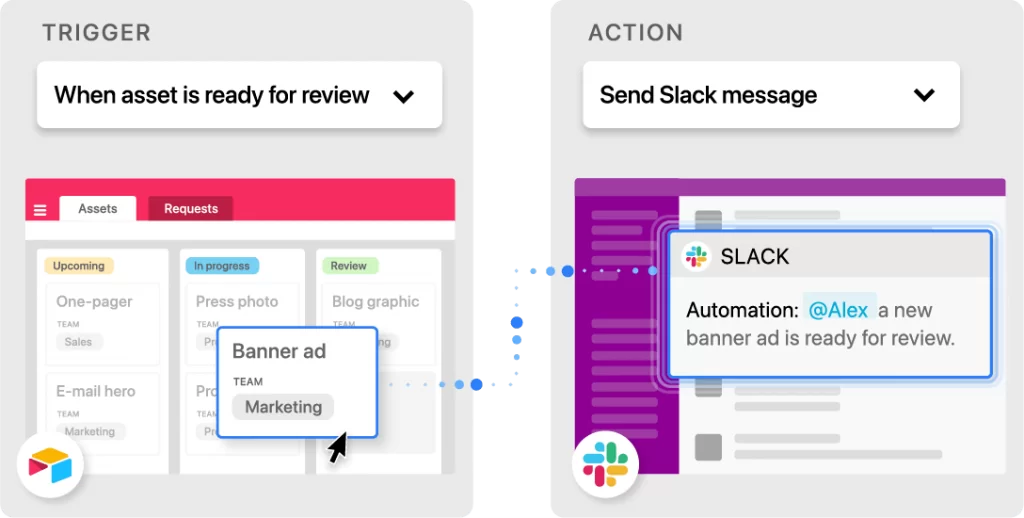 Pre-made Templates to Get Started
It can be a complex process for a newbie user to get started. So, Airtable makes it super simple for the users to create the project by offering a number of ready to use templates that are created for different project types.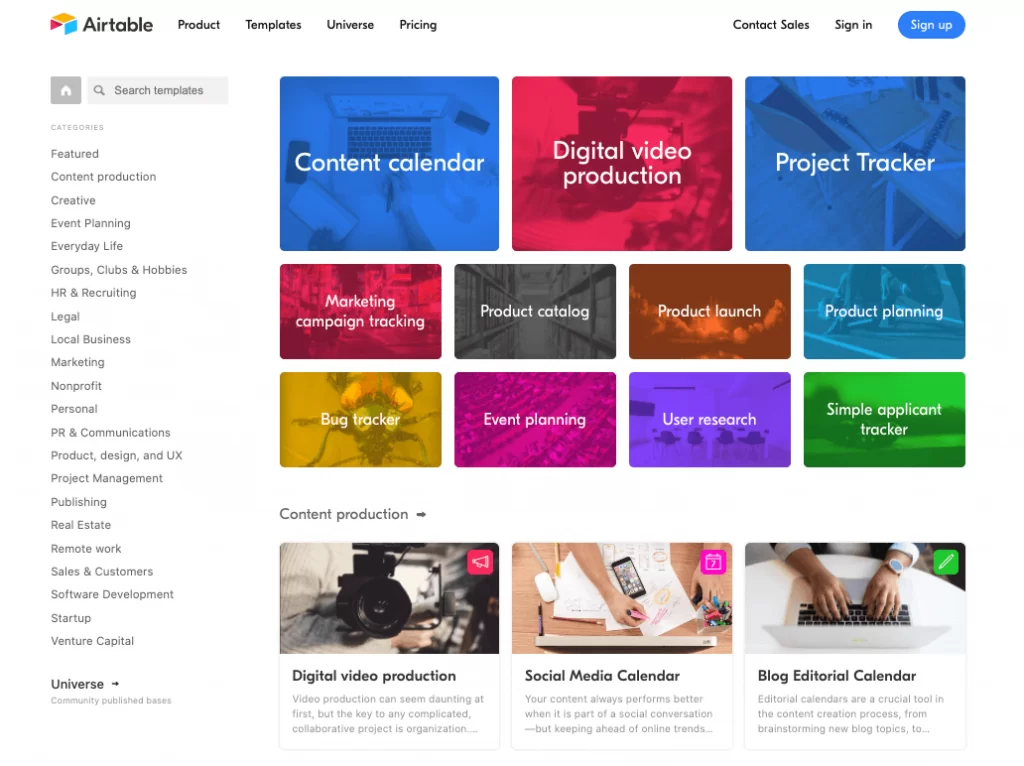 Configure the Perfect View
Every project is different and needs a different type of view. While some projects might fit in a simple spredsheet view, a calender view some might need something else.
Airtable gives you the options to customize the view option for your data. You can add Grid View, Calendar View, Gallery view etc depending on your project type.
Grid View
Calendar View
Gallery View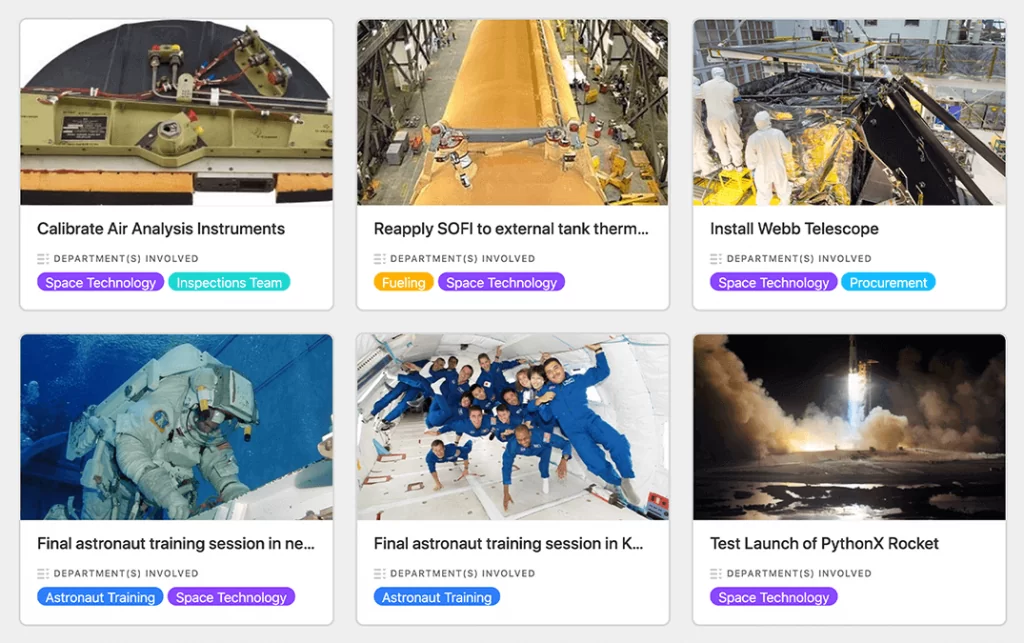 Integrate With Your Favorite Apps
Airtable makes it very simple to integrate with the popular third party apps that you may need to use for your project, You can easily integrate with apps like Asana, Box, Dropbox, Eventbrite, Facebook, Email, Slac, mailChimp and many more.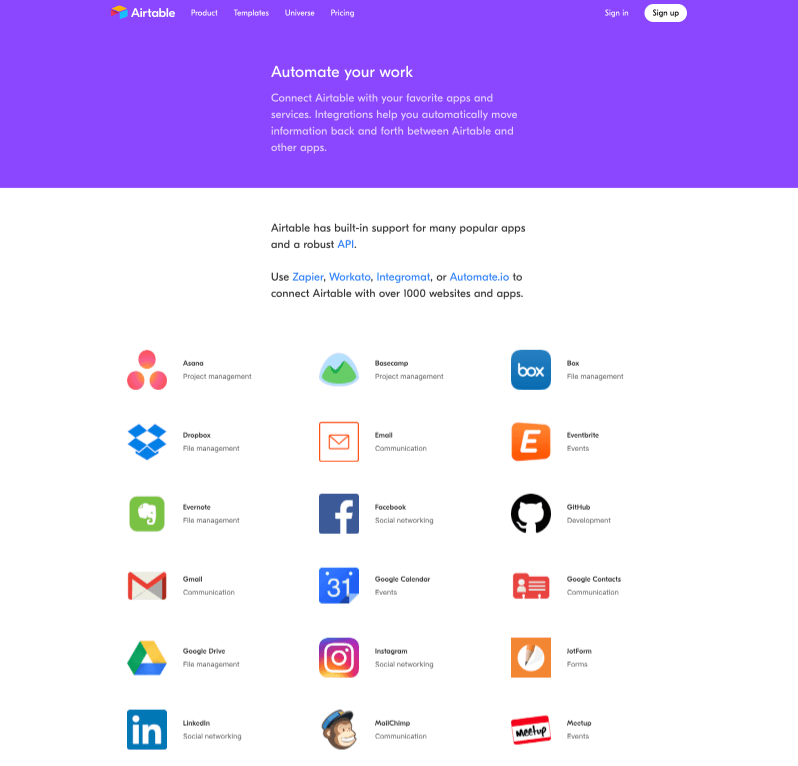 Share Data Within Your Company Among Different Teams
With Airtable Sync, you can easily make the data available to different teams within your company or beyond as you need. Forget the emails, and share the data you need within the system.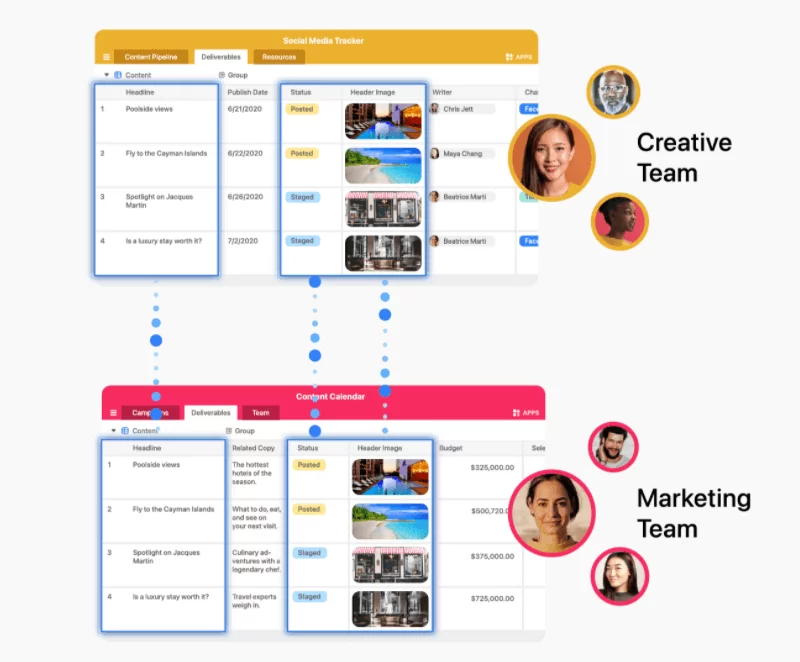 Real Time Collaboration
If you are managing a business with a remote team, you can collaborate through any device and the data will be updated in real-time across devices to keep everyone updated.