Sendinblue is a complete email marketing platform designed and developed for all kinds of workforces worldwide but gives an upper edge to small business organizations.
It's a complete marketing automation software that will make things easier for you. You will get everything in one place, starting from email marketing tools to CRM to manage and grow your business.
All of the integrated features you get with Sendinblue are designed and developed to cater to modern problems for small businesses.
One of the biggest takeaways of Sendinblue is that it allows email marketing automation for small businesses with a very tight budget.
The core of this tool lies in its top-class features like SMS messaging, landing page builder, transactional emails, and CRM tool. The tool is also widely popular for its WordPress email plugin.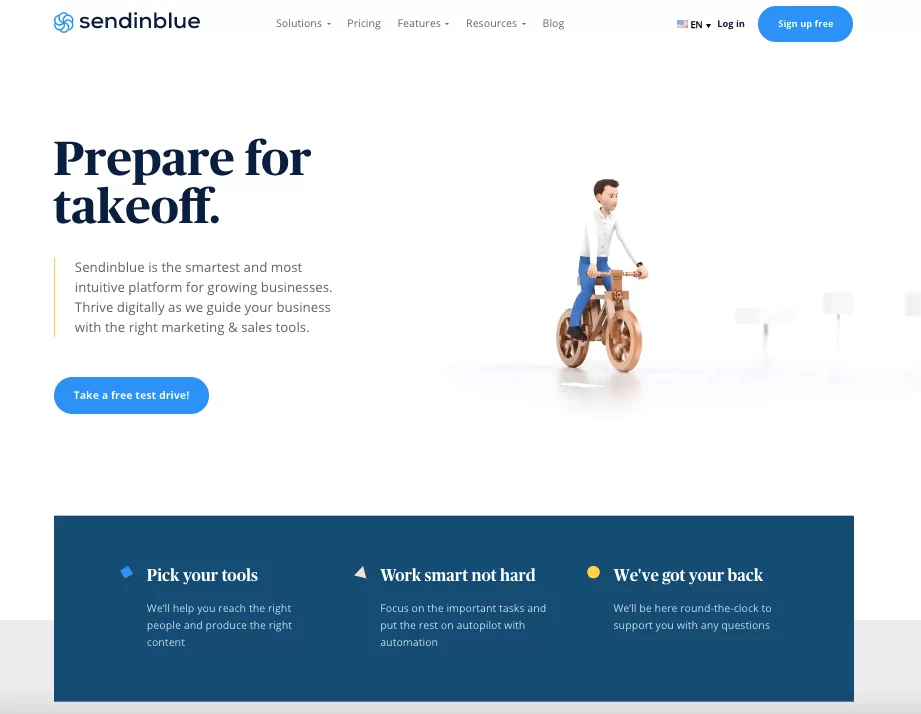 Sendinblue Review: How It Can Help
Although the tool is very easy to use and is quite similar to all other marketing tools, we now look at how Sendinblue works for small business organizations and how it can empower small business organizations to leverage email marketing.
Create Your Email Marketing Campaign with Sendinblue
To get started with email marketing in Sendinblue, you would have to create a campaign first. To do so, simply click on the "Email" button and then click on the Create an Email Campaign button.
You would be asked to fill out a form regarding all the details of your email campaigns and your product. The form includes information like:
The Name of your Campaign: Give a particular name to your campaign. This name would be only visible to you.
Subject Line of Your Email: This single line of text is what your email recipient sees when they receive your email in their inboxes.
Text Preview for Emails: This is the text you see just below the subject line in the recipient's inbox before they open your particular email. This is used to provide a summary of the context of your campaign and the email. This is important as it helps in increasing the interest of your recipients.
Email From and Name of the Receiver: This allows your receiver to identify you in the inbox. It inspires and motivates the recipient to open your email amongst other emails.
In setting up your email campaigns, you get a ton of other tools and options as well. Some of them include Embedding images, Customizing the reply to email addresses, Creating and Manipulating the "To" field, and Adding Google Analytics.
It comes with a simple drag-and-drop email campaign builder so that you can quickly create a professional-looking newsletter for your business.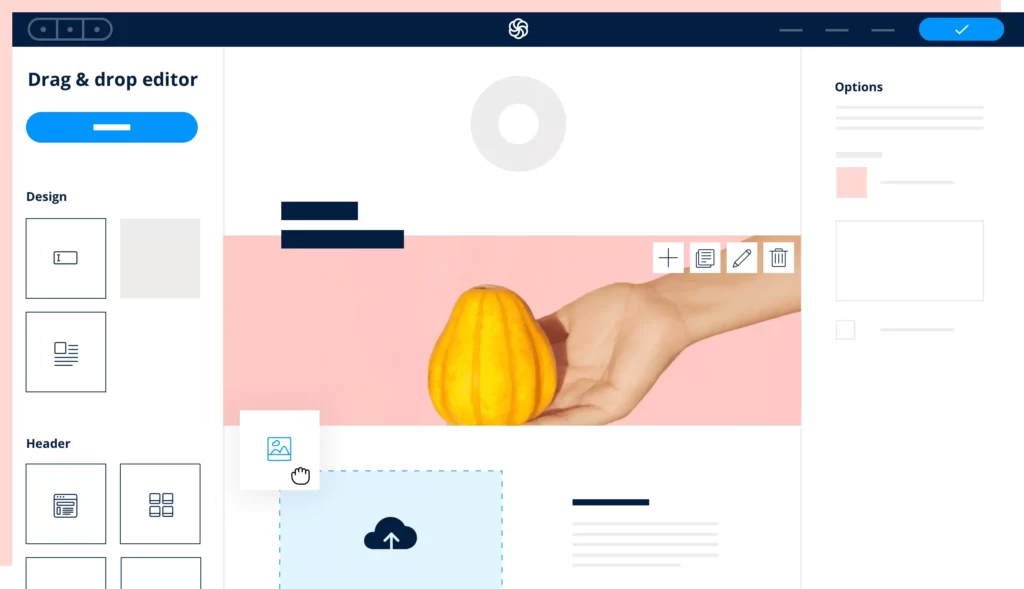 Compared to the other tools in email marketing automation for small business organizations, Sendinblue allows better and in-depth customization of email marketing campaigns.
Although the features are limited in Sendinblue, the options and areas of automation offered for small businesses make Sendinblue a feasible option for easy email marketing.
Make sure you get a good hands-on experience of the free trial before you initiate your first email marketing campaign.
Sendinblue Marketing Automations
The level of automation features offered in Sendinblue is simply the best in the business.
The software allows you to automate the complete workflow for enhancing productivity. It allows you to reschedule to automatically send email newsletters at specific time schedules without wasting a single second of your working hours.
You can create a complete workflow based on how a customer interacts on your website. If you are managing an eCommerce business, you can guide a customer through the process using the automated flow of emails.
You can also remove the lost customers back with the proper set of emails. You can predefine the complete process.
The best part is that you can get all these for free up to 2000 contacts.
Here are some of the advantages of automated email campaigns.
SMS Marketing
This is another interesting feature that most modern business organizations would lo