Email marketing is more than just sending a ton of emails to a certain amount of target audiences and waiting for them to click on the CTA button.
A proper email marketing campaign has different ingredients and steps that altogether make your campaign successful. Here are the top steps you need to follow for getting started with MailChimp.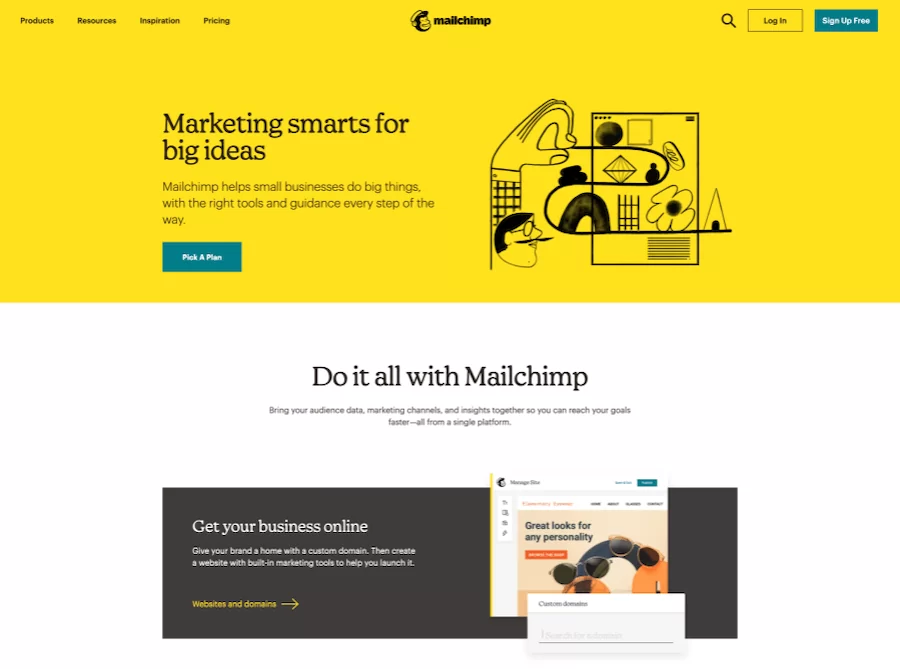 Step 1: Getting Started with MailChimp
Getting started with MailChimp is very easy. Go to the MailChimp website and click on the "Sign Up for Free" button on the corner of the page. Then, you would be asked to fill up a sign-up form with your details like email, username, and password.
Step 2: Account Activation for MailChimp
After the first step is done successfully, you will receive an email from the MailChimp team in your registered email id asking you to activate your account. To do so, you would have to click on the "Activate Account" button in the email body.
Step 3: Confirm You are not a Robot
Now, you will have to confirm that no robot or AI is involved here. Click on the "I'm Not a Robot" button to confirm.
Step 4: Setup Your MailChimp Account
Now comes the part where you will have to set up your MailChimp account as per your business profile and marketing needs.
You will again be asked for different info, such as your business details, physical address, name, and so on. This is where a major part of your sign up is done for getting started with MailChimp.
Another interesting thing you will notice exclusively in MailChimp is a section called the "Let's Find Your Marketing Path" quiz. This is a unique feature that provides MailChimp with all the required information needed for generating marketing suggestions in the future.
When you are done with the "Let's Find Your Marketing Path" quiz, you are now ready to initiate your onboarding process for designing your first email marketing campaign, or simply a single marketing email for promoting your product.
Step 5: Adding Your Contacts into MailChimp
You will have to add contacts to your MailChimp account to send emails. This is a quick step that needs you to import a file of contacts into your MailChimp account.
You can also create a signup form and use it on your site to collect subscribers to your email list. MailChimp offers you an easy drag and drop form builder.
Finally, your MailChimp account is ready to work, and you can now start sending your emails to your target accounts. You will also receive different suggestions on what you need to do next.
These suggestions include a set of different things, such as creating a landing page, growing your email audience using Facebook, and setting up an automated welcome email for your subscribers.
MailChimp Review: Top Features
MailChimp is the most popular email marketing platform, and a primary reason for that is the huge set of features you get pre-installed on the platform.
Let's take a look at some of them.
Custom Template with Custom Coding
Apart from an option to choose from the pre-made templates, MailChimp empowers you to create customized MailChimp templates from absolute scratch. You can use HTML code to create and design your custom templates.
MailChimp has made it even easier as you can import your HTML code to its integrated custom builder. All you would need to do is to paste the code into the builder and execute the design.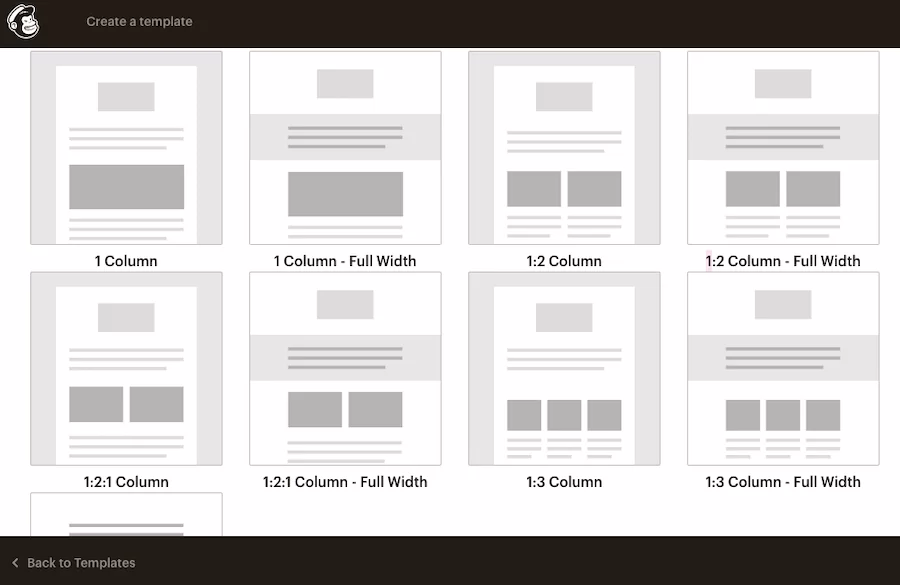 Automation
MailChimp takes care of your entire customer journey with the power of automation. With automation triggering, MailChimp makes your complete email marketing process completely effortless.
And not just the email marketing process, you can also automate your marketing process on different social media platforms, such as Facebook, Instagram, and Google.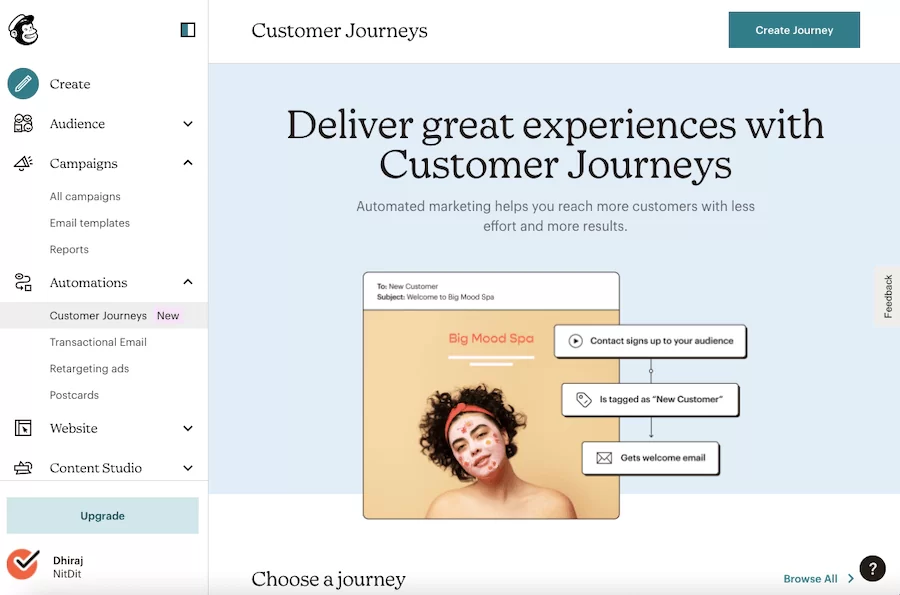 Geotargeting
Target a particular area and create localized email campaigns to target your particular audience with MailChimp better. A must-try for all business organizations!
Detaild Analytics
MailChimp offers you detailed analytics to make sure that you can fine-tune your campaign to make the best out of every newsletter you send out.
The system offers you data backed personalized insight to improve your campaign. It comes with A/B testing option to put every campaign through test.