Maple CRM is a cloud-based customer relationship management (CRM) software designed to help businesses manage their sales, marketing, and customer service operations.
It offers a suite of tools for tracking customer interactions, managing leads and sales opportunities, and automating marketing and sales processes.
With Maple CRM, businesses can:
Stay organized and connected with their customers
Automate sales and marketing processes
Get real-time insights into their business operations
Maple CRM is a cost-effective and scalable solution that can be customized to fit the specific needs of your business. It offers a free trial so you can try it out before committing to a subscription.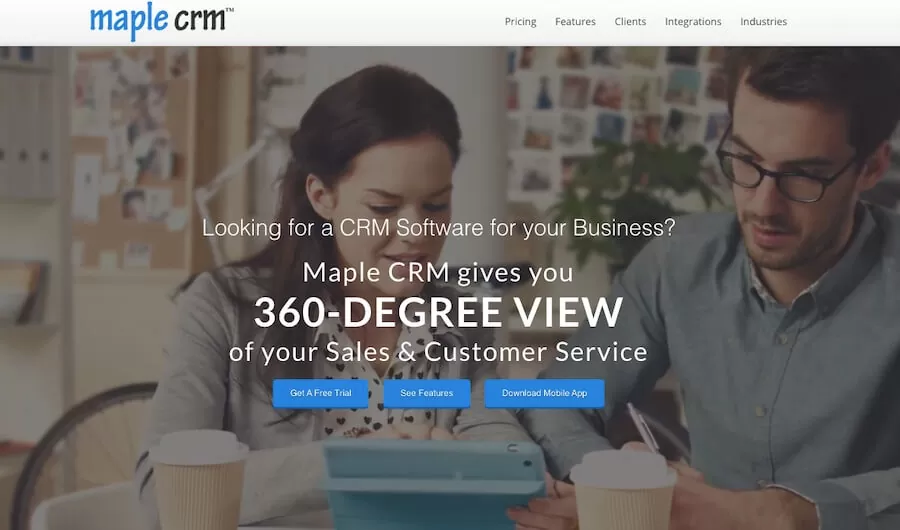 Maple CRM Lead Management
If you are looking for a lead management solution for your small or medium business, Maple CRM is the perfect choice.
It is easy to use, affordable, and feature-rich CRM system that will help you manage your leads effectively and efficiently. With Maple CRM, you can keep track of your leads, contact them easily, and nurture your relationships with them.
Maple CRM also allows you to track your sales pipeline and monitor your sales team's performance.
It can manage the leads generated through website, and landing pages and send them automated acknowledgment through SMS or email.
Maple CRM Workflow Automation & Project Management
Maple CRM Workflow Automation is a great way to automate repetitive tasks and processes within your organization.
By automating these processes, you can improve efficiency and productivity, while reducing errors and cost. There are many different types of workflow automation software available on the market today.
Maple CRM is one such solution that offers a wide range of features and benefits. Some of the key features of Maple CRM Workflow Automation include:
Task Management: With Maple CRM, you can easily manage and track all your tasks in one place. The software provides you with a variety of tools to help you stay organized and on top of your work.
Project Management: Maple CRM also provides project management tools to help you manage and track your projects. This includes tools for tracking milestones, tasks, and resources.
Reporting: Maple CRM provides comprehensive reporting capabilities to help you track and measure your progress. This includes reports on project completion, task status, resource utilization, and more.
Workflow Automation: Maple CRM provides a variety of workflow automation tools to help you automate your processes. This includes tools for task assignments, email notifications, and more.
Integrations: Maple CRM integrates with a variety of third-party applications to help you extend its functionality. This includes integrations with Google Apps, Salesforce, Microsoft Dynamics