Canva is a web-based application that helps you create designs for social media, presentations, and other professional purposes. It has an easy-to-use interface that makes it one of the best Photoshop alternatives in terms of usability.
With just drag & drop features, anyone can make their design without any hassle at all!
It comes with living previews for every action you make to ensure that you're doing everything right without any mistakes.
It makes you feel more confident while working because there's nothing worse than not knowing if you're going wrong somewhere. Even when you don't know what exactly needs fixing, Canva offers features and tools to ensure that everything is correct.
The only drawback with the Canva photo editing tool is that it doesn't come with a lot of features and tools. It's more like an online design tool that anyone can use to make their designs without any hassle at all!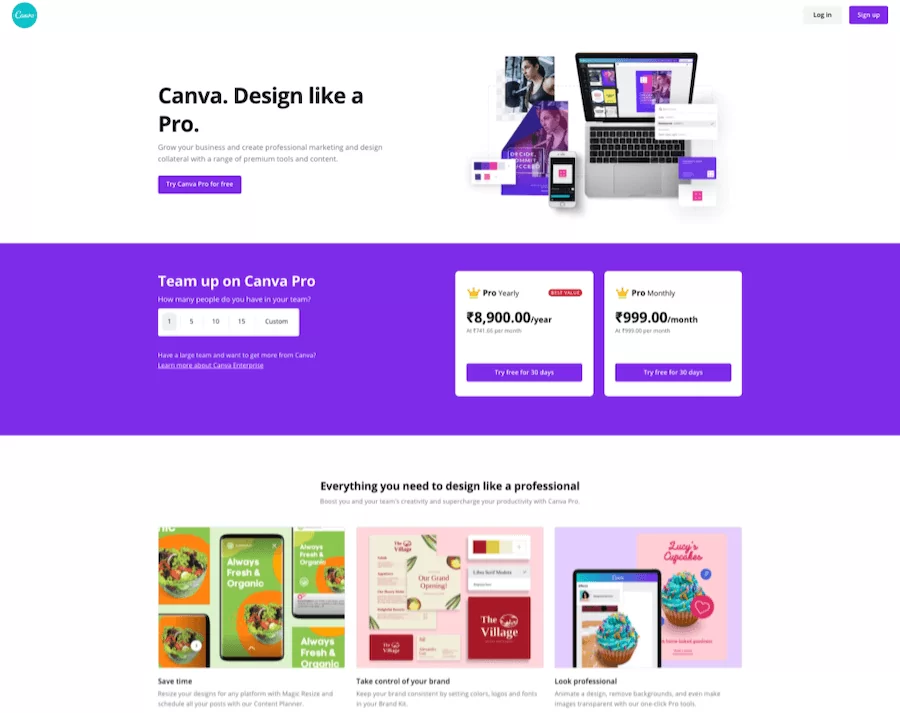 Easy Editing Interface
One of the most important aspects that make Canva so popular is the easy-to-use editing interface. You don't need any prior graphic design experience in order to make the best out of Canva.
The newbie-friendly editing interface makes it super simple for the users to create great-looking designs in a couple of clicks. You can select the kind of design you wish to create, select a template and start editing it.
You can quickly change the color combination of the graphic by using the unlimited color options, adding images, icons, text, and other elements that you wish to add to your page and start editing it.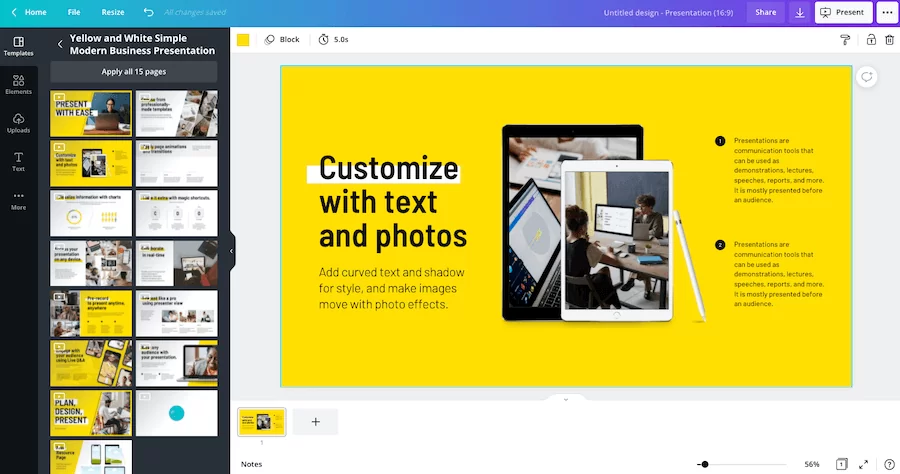 Canva Ready to Use Templates
Canva offers ready-to-use graphic templates for almost all kinds of designs that you wish to create. You have custom Instagram templates, Facebook, and other social media platform templates.
You have ready-to-use logo design templates, greeting card templates, resumes, presentations, and a lot more. When you click on any of these options, you will see the designs that you can use to create your graphic.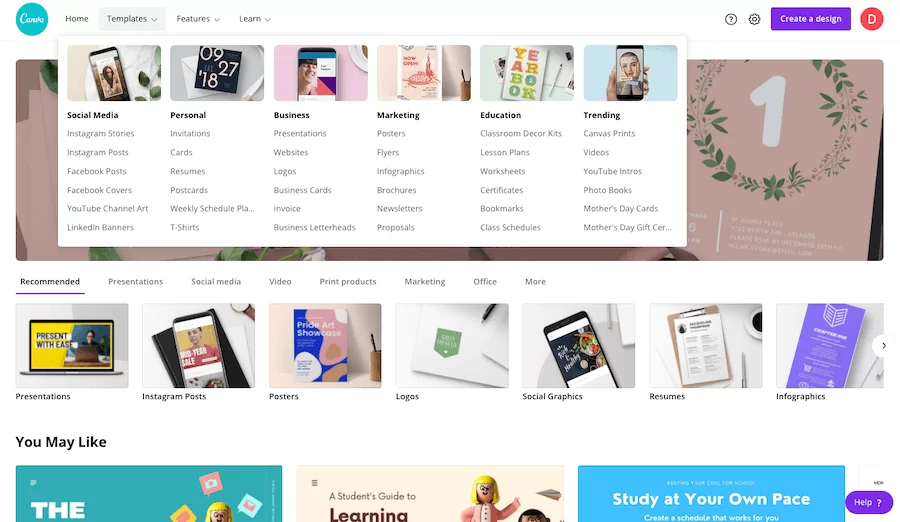 Different Format Options to Download
You might want to download your image without the background color, or you may need an image in SVG format. You have the option to download your image in all these formats and options as per your need.
Another advantage of using Canva is that you get a big collection of icons, stickers, overlays, and photos that you can use while creating your design.
There are a number of services that you can enable to have a complete solution for your graphic design process. It offers charts, photos, background design options, and a lot more.