PicMonkey is a free online photo editor that offers many features like collages, stickers, and filters.
The one-click auto-fix makes the editing process so much easier than ever before without any cost involved at all. It's worth considering if you're looking to replace Photoshop in your workflow but don't want anything expensive either because PicMonkey has got that covered already.
There are hundreds of templates on PicMonkey that you can use to create your design and then edit it as much or trim as needed. You'll find that there are plenty of fonts, backgrounds, and images available for free, which is excellent if you're on a budget.
One of the significant drawbacks of PicMonkey is that it doesn't have a lot of advanced features that you might need for more complicated editing tasks.
In this article, we will look at the best PicMonkey alternatives. However, before we look at the top tools like PicMonkey, let's have a look at the top PicMonkey features.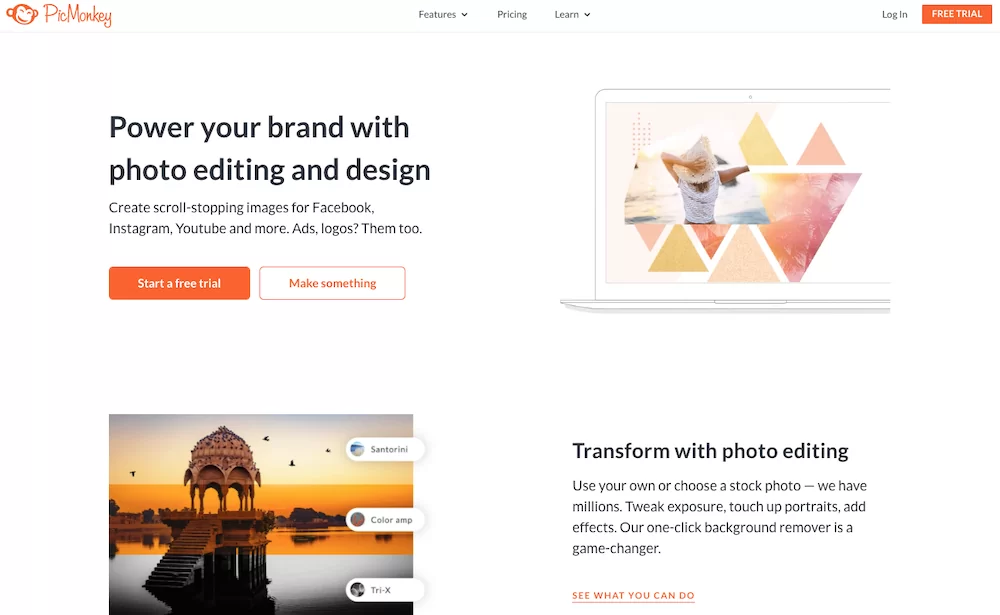 Getting Started With PicMonkey
PicMonkey is a very simple and easy-to-use tool. In less than and minute, you will be inside the editing interface starting to design your graphic. You can login to the site using your social handles like Facebook or use your Google account to login quickly.
As soon as you login, you will in the editing interface. Here's how it looks.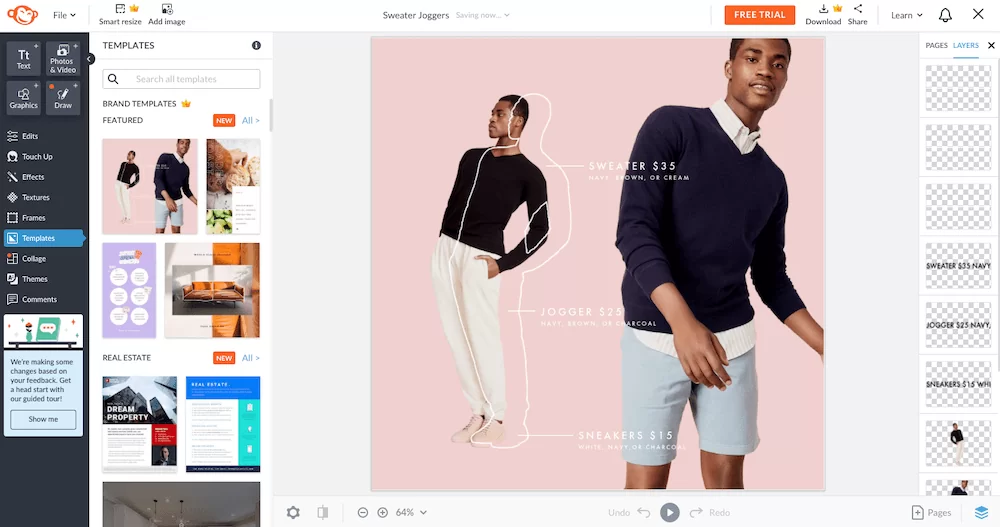 You can select a template as per your need and start editing it right away.
You will see the templates and available tools in the left pane. You can add effects, frames, textures as you need and create a great-looking graphic.
Text Design Options
If you are creating a graphic for Instagram, you will probably be adding text to your design. The PicMonkey tool comes with a large collection of text and text designs to help you create an attractive design with your taglines.
Once you add the text block, you can change the font, add your brand color, adjust size, spacing and more to make it perfect.
Themes & Shapes
You must have seen designs with different shapes and patters as it is very popular among graphic designs and website designers these days.
PicMonkey comes with ready-to-use themes and shapes that you can use on your design and make them look attractive. Once you add the shapes, you can add the color to reflect your branding.
PicMonkey Review: Create a Collage
PicMonkey comes with a number of designs to create photo collages. You can select a collage layout and add your photos or add it from the available photos on the PicMonkey directory and in minutes your collage will be ready.
Once your frame is ready with your photos, you can add text and color scheme other elements to the collage to make it more attractive.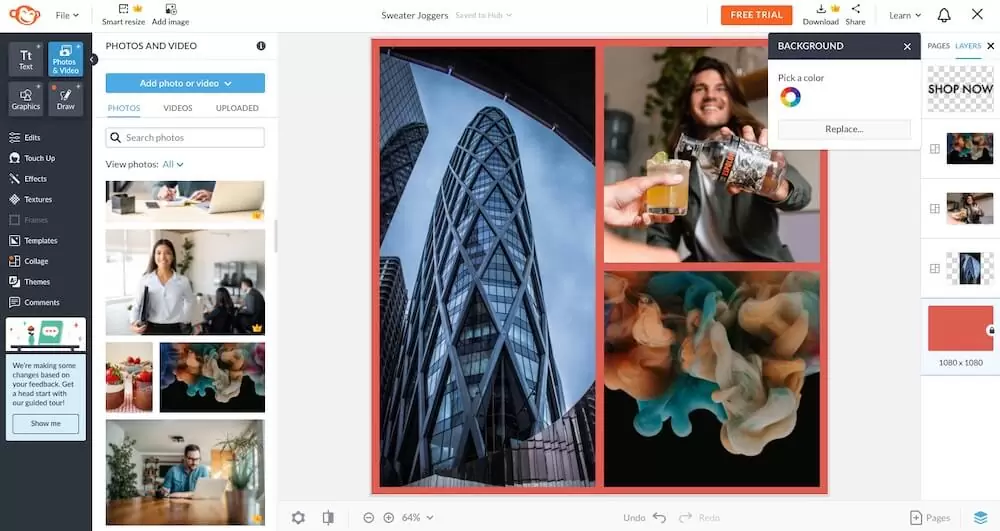 Ready Template Designs
If you are a blogger or a social media marketer, PicMonkey is going to be a very handy tool for you. You can use it to create the featured images for your blog post, to create social media posts with exact dimensions for different platforms as well as to create your YouTube Thumbnails.
The advantage of using PicMonkey is that you get ready to use templates for all social media sites or you have the option to create from scratch with the custom dimension that you need.