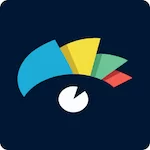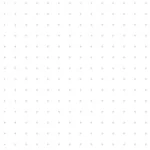 Create stunning visual graphics by using the tools offered by Visme. Easy to use drag and drop graphic builder.
Visme Review: Top Features, Pricing, Pros & Cons
Visme simplifies the process of creating and sharing compelling presentations, infographics, graphical reports, as well as other visual formats. Visme is a content creation platform used by IBM, General Dynamics, and Accenture, and also 4.5 million other users.
It helps to express and convey the user's experiences and turn dull facts into compelling Visuals. Interact as an individual or as a group. Post online, incorporate on your website, or save to your computer for offline use.
Moreover, visme can also be used to generate designs for infographics, charts, logos, and concept art. It is a comprehensive tool to generate visuals for social media postings and the web, letterheads, and other objects.
This appreciable tool also allows you to save color palettes, photographs, videos, and other documents for your company or brand. It'll be simple to ensure that you are utilizing the most up-to-date branding this way.
Visme comes with a bunch of layouts and accessibility to a massive amount of stock photos. This way it offers great support for non-designers to use this tool and obtain great results. Visme is accessible as an online application as well as a desktop application for macOS and Windows.
Easy to use platform with a variety of templates and tools
Can create professional looking visuals without any design experience
Perfect for creating infographics, presentations, and other types of visual content
Limited customization options compared to other design platforms
More expensive than some of its competitors
Not ideal for complex designs or projects that require a lot of
We love to hear from you. If you have used this product already, please share your thoughts with our audience.
01.
Visual representation of data
02.
Templates for projects
03.
Templates for documents
05.
Statistics on customer activities
06.
Drag and drop capabilities
08.
Connectivity with Microsoft Office
09.
Confidentiality and security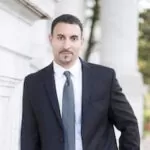 Payman Taei is the founder of Visme, one of the popular image editing and graphic design platform.