Wordtune AI content writer can help you to enhance your content in multiple ways. It can completely rewrite your content, make it casual, make it formal, shorten the overall message or make it long.
So, as per your requirement, you can design your content. The software is very handy for writers to improve the quality of content almost instantly.
The software will understand your content and offer you the results quickly.
You can use the Chrome extension of the software so that it becomes a constant companion when you write anything o the web so that you can avoid any embarrassing situation when you write an email or post anything on social media sites.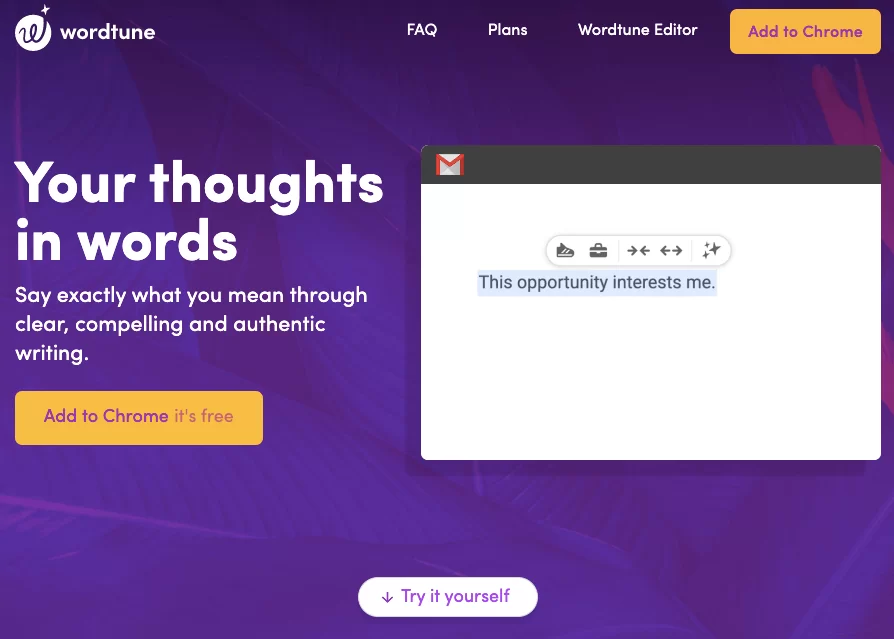 The artificial intelligence of the software will help you to make your information clearer and better to impress the readers.
How Does Wordtune Works?
Wordtune works perfectly with all the regular platforms where users generally write, such as the following.
You can also get the add-on and make it work perfectly with Word Doc.
So, overall, it covers all the possible platforms where you probably be writing.
Getting Started With Wordtune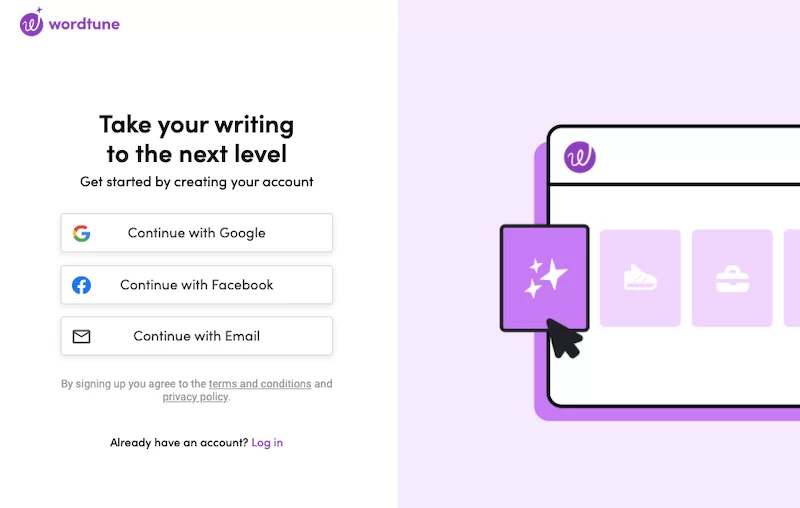 Getting started with Wordtune is quick and simple. Sign up on the site with your email or social accounts and you will be quickly redirected to the backend dashboard where you can start writing.
With Wordtune, you can be sure that you publish a superior piece of content every time you post something on the internet.

The free version of the software gives you the option to rewrite your content. However, if you wish to enhance your content by making it short, long, or changing the tone of your content, you will need to go for the premium version.
You can have a look at the pricing in the pricing section below.