That was our list of best Linktree alternatives. Hope you are able to find a suitable option on the list. Let's look at some of these options in detail below.
Linktree: An Overview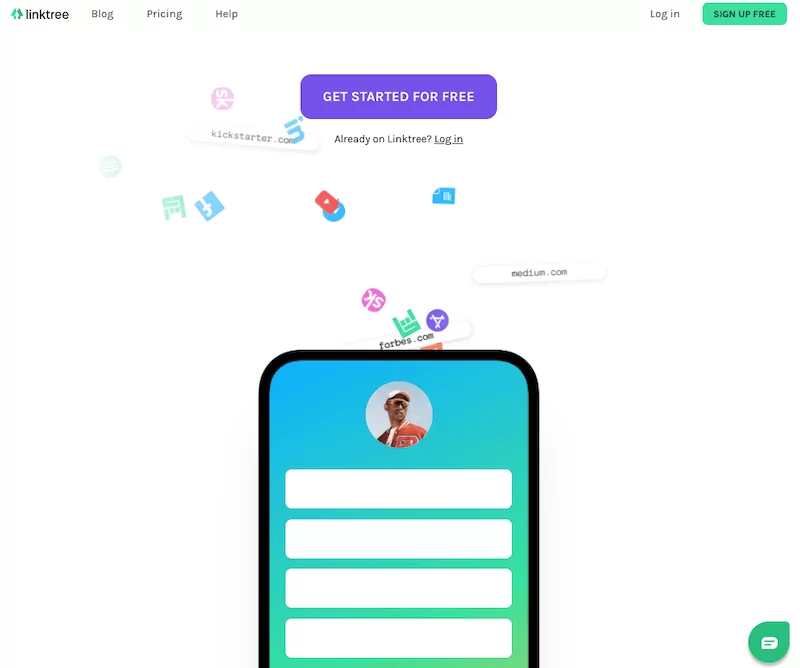 Linktree empowers users to generate a personalized and highly customizable web page that houses all of their crucial links targeted for a particular audience and purpose. You can use Linktree for different social media platforms like Facebook, Twitch, YouTube, Linked In, Twitter, TikTok, and, of course, Instagram.
You can use Linktree to create a smart link that will include link to the all of your important pages, landing websites to direct users to the right pages of your business.
It also helps you to accept donations from your followers, customers and fans to support your business.
The tool is used in various businesses and organizations to boost brand awareness and online sales. But Linktree has its own cons as well. For example, the tool lacks a custom domain option offered in a number of its alternatives.
Linktree is not the only one in its game; there are plenty of others in the field. Just like any other similar, there is a lot of competition available. You may want to know which one offers better features and does a better job in terms of performance.
01

. Shorby: Popular Linktree Alternative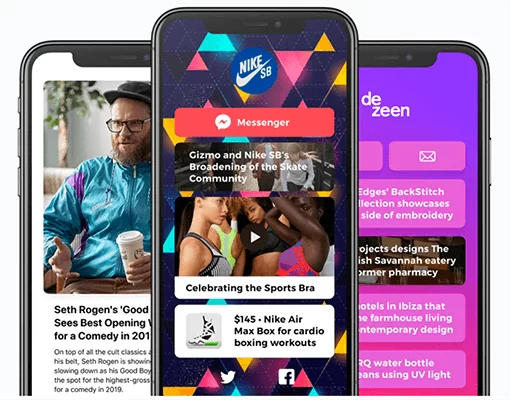 Shorby is a very popular option when it comes to creating custom Instagram bio links. You can use this software to create an amazing landing page that will house all your important pages so that you make the best out of the single Instagram bio link.
The micro landing page that you create with Shorby can be very handy for your business. If Instagram is one of your important social media platforms to promote your business, Shorby can do a great job for you for a limited price.
02

. TapKit: Popular for Sales and Driving Traffic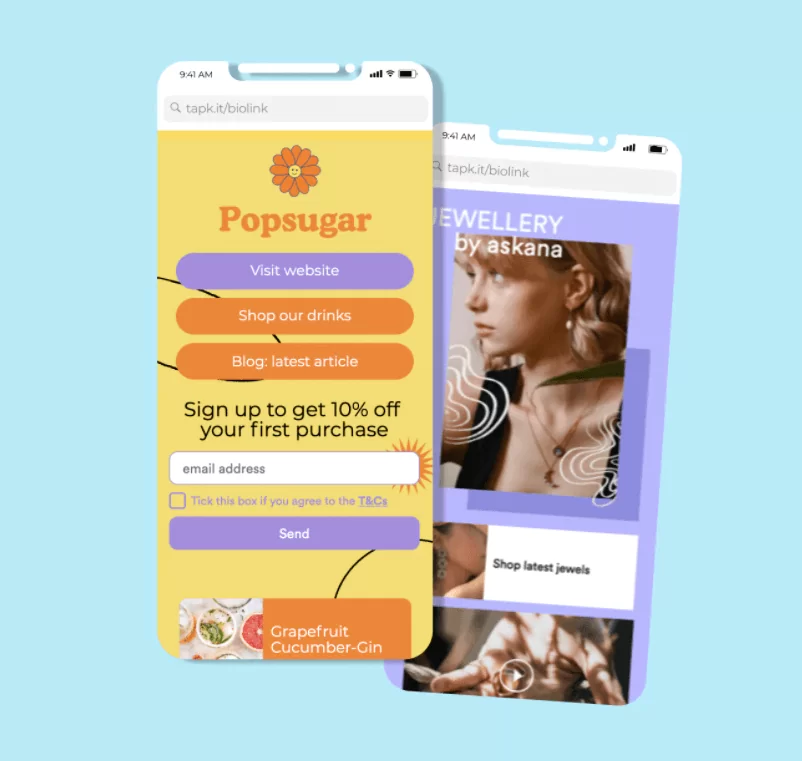 TapKit is one of the best alternatives for Linktree. TapKit is popular for its amazing features, which give users the functionality of both Canva and Linktree in a single interface. The interface is the easiest to use in the market.
The design of this tool is better than that of Linktree. The tool has many useful features to offer to help you increase your followers and overall sales.
03

. ContactInBio: A Feature-Rich Option!
ContactInBio is a fairly popular and easy-to-use alternative to Linktree. This feature-rich link creation tool has competitive pricing in the market. Keeping in mind the features offered here, ContactInBio would easily win in a head-to-head with Linktree.
The offered feature categories are fairly extensive and accessible by all kinds of business organizations. The best part here is that you can set up ContactInBio easily with just your smartphone. You only have to pay a one-time fee and create multiple links for sharing on different platforms like IG and TikTok.
04

. IGLinks.io: Easy to Set Up Link Tool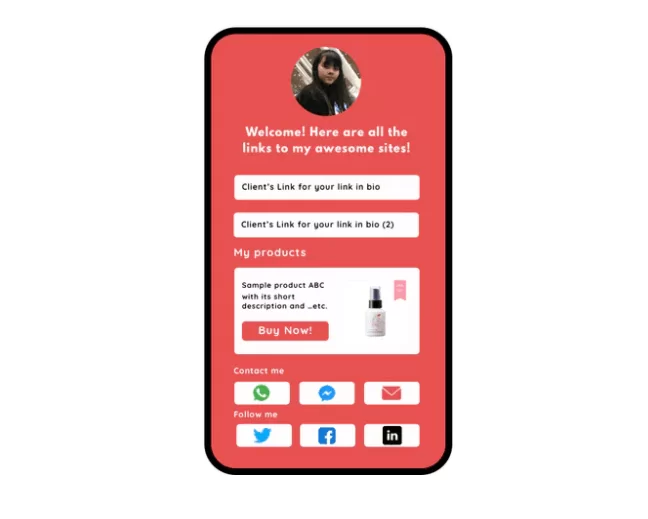 This is a unique option in the category of best Linktree alternatives. This tool goes by a very simple rule, A Common Link for all Social Media Platforms!
IGLinks is amazingly easy to use and eliminates link management hassles. You won't have to create, manage, and monitor different links for all platforms. Similar to ContactInBio, you only need your mobile phone to set your profile up on IGLinks. It would hardly take you 5 minutes to do so.
You can create attractive and customizable link profiles in just a few simple clicks. The mobile app version offered is quite productive. Unlike any other link tool, you don't only get the option to share your profile link on different social media platforms but also sell your services and products directly from your link profile.
You also get both the free and premium version to choose from. From pre-designed themes to unlimited links, IGLinks.io has it all.
05

. LynxInBio: High-End Customization Option
Similar to many other Linktree alternatives here, LynxInBio is also really easy, to begin with. The setup is said to be easier than setting up an Instagram account itself. It packs different features that most of its recurring users have found really useful.
You can choose from both the Free and Pro plans. Though the free version is limited in the number of tools offered compared to many other alternatives, features like random URL shortcode, basic link tracking, and theme selection give LynxInBio an upper hand.
06

. Tap Bio: An Innovative Alternative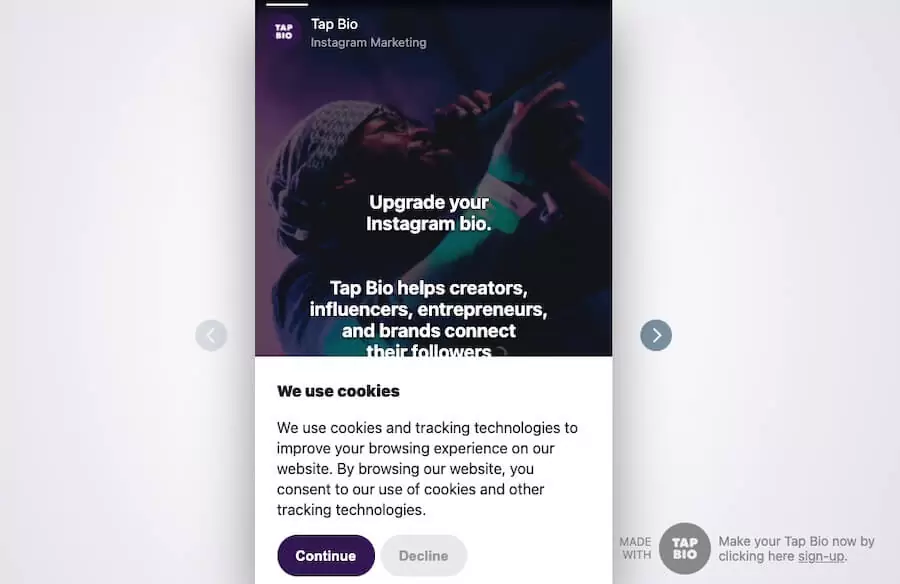 Linktree might be a pioneer in the category, but Tap Bio is the game changer for sure. However, Tap Bio, at the very first glance, looks a bit complicated to use for beginners.
The best part is that Tap Bio's navigation looks amazing and is a next-gen alternative for Linktree. The interface is a bit unique as compared to other alternatives. It's clean and, instead of blocks, uses cards for managing projects. You get to use a card for free in Tap Bio, plus a profile card that you can use anytime.
07

. Campsite.Bio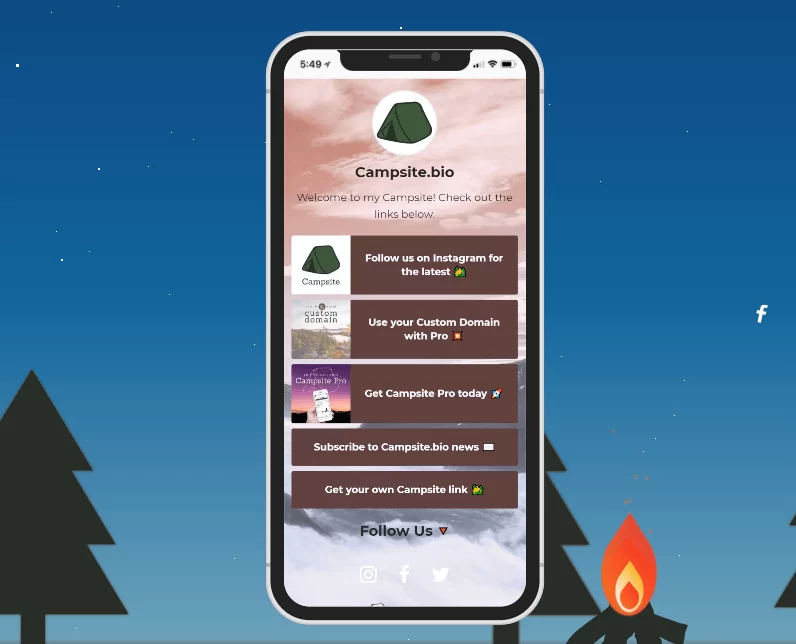 Campsite.Bio has many similarities to Linktree, but still has some remarkable features you can use for boosting brand profile and sales. The interface is really easy to use and compared to Linktree, this one is super clean and easy to navigate.
Campsite.Bio's free version allows users to add brand images easily on the landing pages. Also, you can make use of your Instagram images directly here. The customization features offered are also quite remarkable.
08

. About.Me: Custom Landing Pages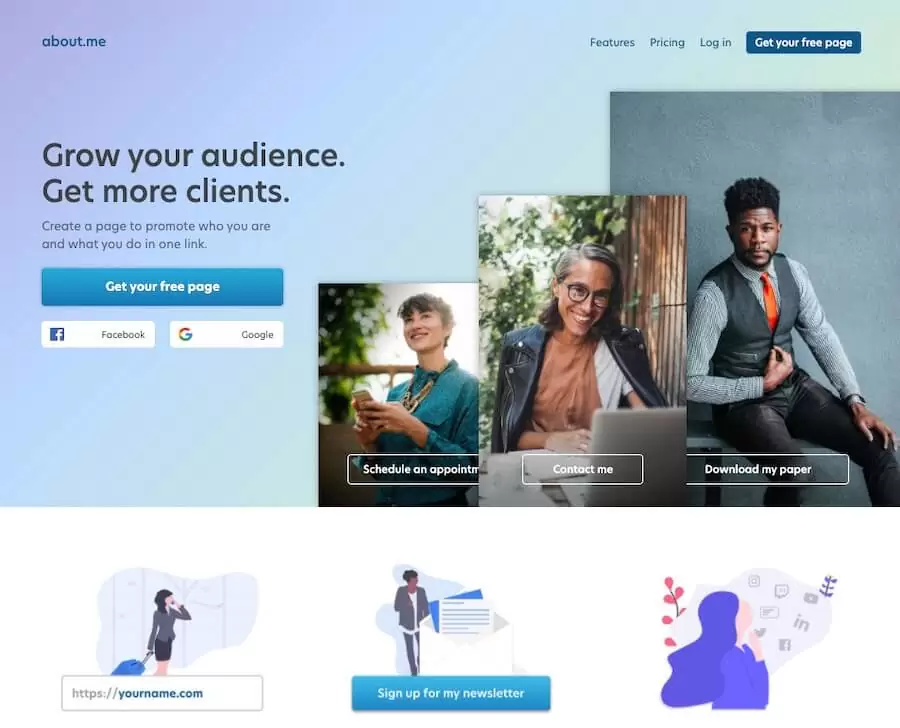 About.Me is a one-stop platform for beginners and small-sized businesses. About.Me is a cost-effective and easy-to-use link tool that offers straightforward features.
You can create landing pages that integrate all of your links easily and in a centralized manner. You can get a link format "about.me/yourname" to go with. The Free Version is packed with a number of different features, such as a powerful about me page and an easy-to-use email signature.
09

. Link in Profile: For Professional Social Media Experts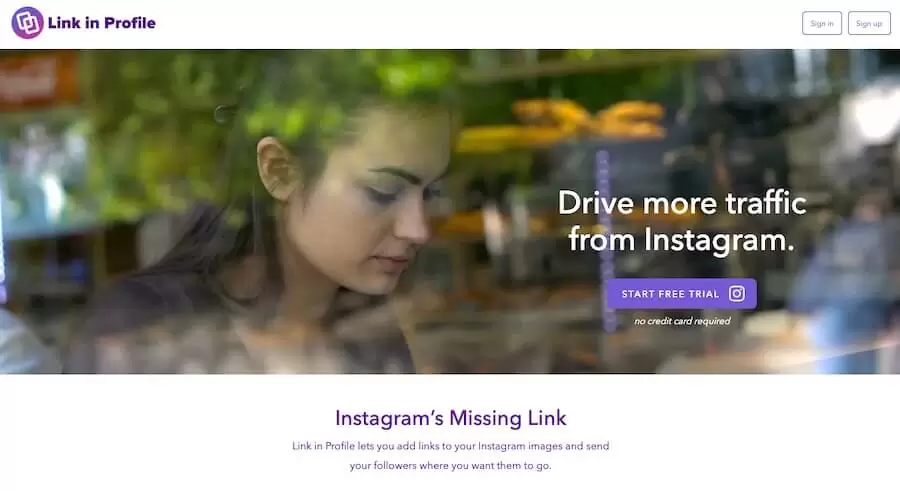 Link In Profile is a popular alternative to Linktree. This next-gen tool is recommended for professionals with high-end social media needs and medium-sized business organizations.
The user interface is powerful and easy to use, even if you have to manage different links altogether. Also, setting up your profile takes less than a minute.
10

. AppTuts.Bio: Create Attractive Biographies
AppTut.Bio is an easy-to-use effective tool that helps you in creating attractive biographies and profiles. You can add any number of links that you want with AppTuts.Bio.
You can also customize your links for different social media platforms and websites. You can customize it really easily and add multimedia content, such as videos and forms, to more followers and sales.
11

. Biolinky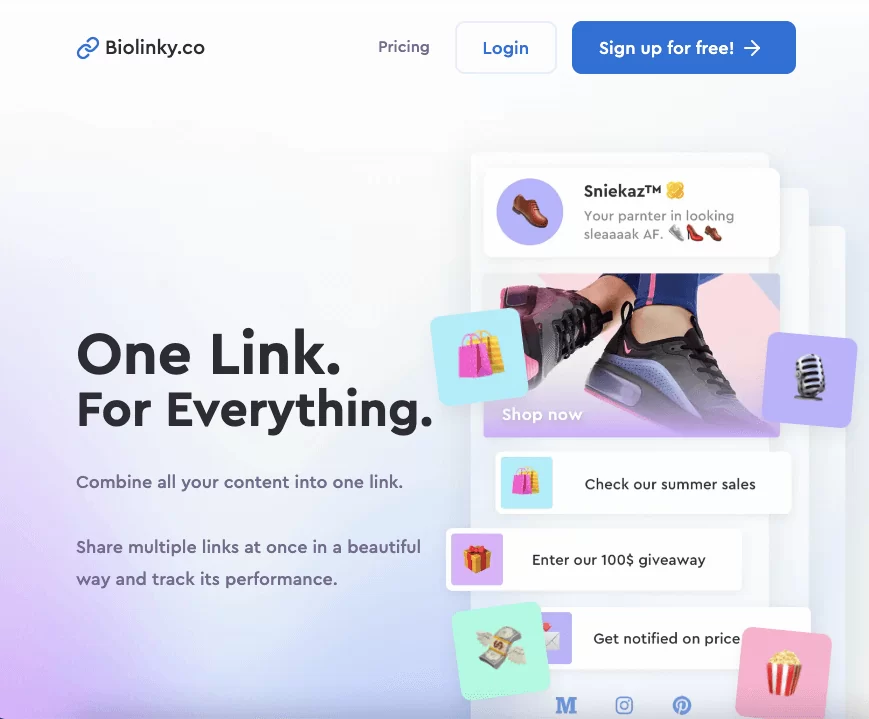 Biolinky is another comprehensive Linktree alternative that you can use to create a fully optimized content landing page where you can add all the important pages for your business to redirect users.
Once the link is created, you can use it on all the platforms such as Instagram Bio, TikTok, Twitter and all other platforms to maximize the benefit.
Biolinky comes with detailed analytics to help you track the number of link clicks and overall conversion of your landing page that you have created with your links.