To understand what makes Grammarly outstanding, you'll have to see what you can do when making it work for you.
You can log onto your Grammarly account and then open a segment where you can check on whatever you are writing. You can write on the Grammarly page, or you can copy and paste something to it. There's also the option to use the plugin on your web browser if desired.
You also have the choice to upload a document to Grammarly. The site accepts various file formats, including the doc, docx, odt, rtf, txt, htm, and HTML formats.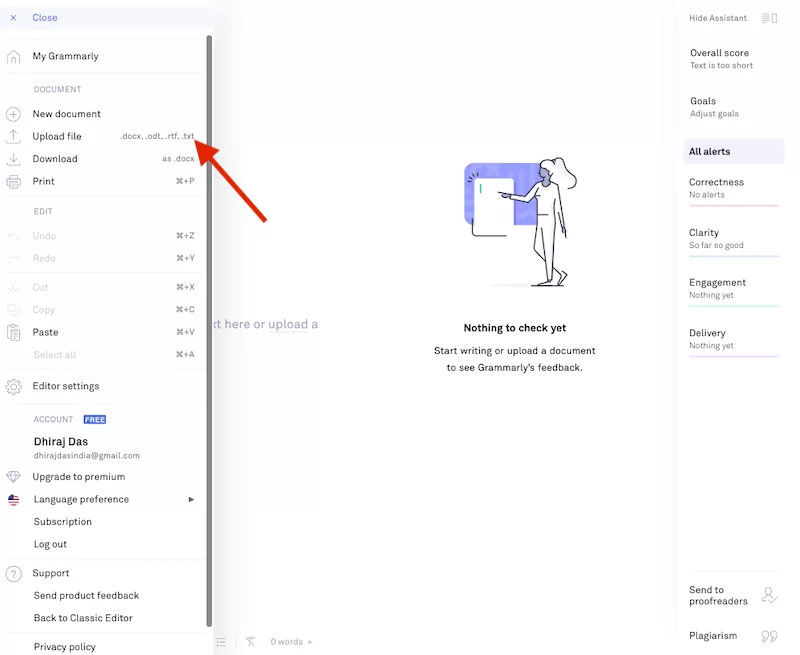 When you load up Grammarly, you'll get various alerts surrounding your content. Here's what you will come across:
Four Key Notes
There are four distinct notes that you'll see in each review on Grammarly. These are all going to help you with identifying many opportunities for improving upon your work:
The four notes used here will help you with going forward with the content you're aiming to produce. You'll have to plan the content out well enough to make it easier for you to go far in the work you're trying to plan out in any way.
Tone Detector
A relatively new yet very handy tool from Grammarly, the tone detector will check the tone of your message. This is going to be very handy while writing an email or something on social media.
Writing correctly is not enough, how you write matters as well. The tone of your writing can make or break a deal at times. So, you must consider the tone of your content very seriously.
The Grammarly Tone Detector tool comes with a number of ready to use "Tone Types". When you wrote a message you can check the tome of your content and improve it accordingly.