To understand what makes Grammarly outstanding, you'll have to see what you can do when making it work for you.
You can log onto your Grammarly account and then open a segment where you can check on whatever you are writing. You can write on the Grammarly page, or you can copy and paste something to it. There's also the option to use the plugin on your web browser if desired.
You also have the choice to upload a document to Grammarly. The site accepts various file formats, including the doc, docx, odt, rtf, txt, htm, and HTML formats.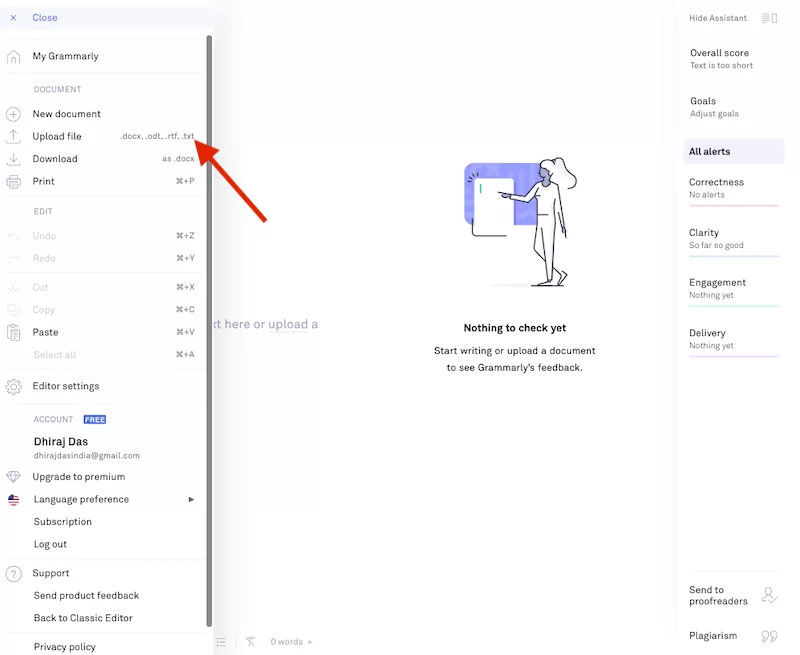 When you load up Grammarly, you'll get various alerts surrounding your content. Here's what you will come across:
Four Key Notes
There are four distinct notes that you'll see in each review on Grammarly. These are all going to help you with identifying many opportunities for improving upon your work:
The four notes used here will help you with going forward with the content you're aiming to produce. You'll have to plan the content out well enough to make it easier for you to go far in the work you're trying to plan out in any way.
Tone Detector
A relatively new yet very handy tool from Grammarly, the tone detector will check the tone of your message. This is going to be very handy while writing an email or something on social media.
Writing correctly is not enough, how you write matters as well. The tone of your writing can make or break a deal at times. So, you must consider the tone of your content very seriously.
The Grammarly Tone Detector tool comes with a number of ready to use "Tone Types". When you wrote a message you can check the tome of your content and improve it accordingly.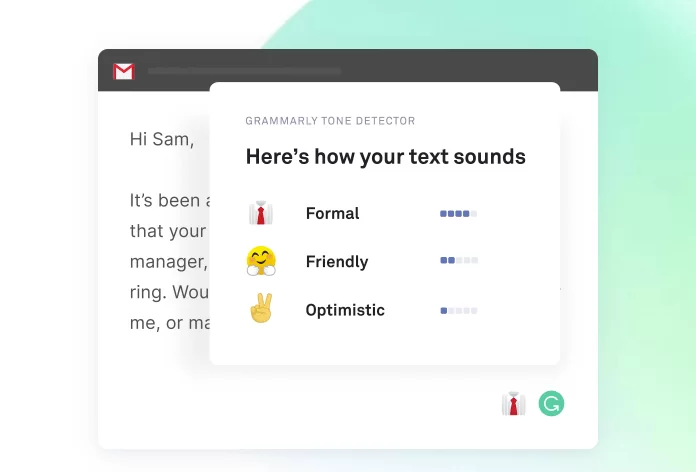 Reviewing Plagiarism (Premium Feature)
It's essential to ensure you're not copying content from other sites. The plagiarism checker feature from Grammarly will analyze billions of websites to identify concerns where you're even unintentionally copying your content from other sites.
With Grammarly, you can click on the Plagiarism section to see what your content is being flagged against. You can get a percentage rating based on how much content is being copied at a time.
You will also get links to the pages that you might be copying. The specific text that needs to be corrected will be highlighted as well. The notation lets you correct the content before you go too far and try to copy your content.
The variety of sites that Grammarly uses will help you with identifying possible concerns. You'll even find some things on Google Scholar.
This lets you confirm what you are doing and with ensuring you're not going to go too far with the work you're aiming to plan out.
Please note: The Plagiarism checker option offered by Grammarly is only available on the premium plans. However, it makes sense to get the premium Grammarly app because the quality of your content is extremely important and you will never be able to make it big with low-quality content.
Works With All Content Types
One of the best aspects of using Grammarly is that you can get it incorporated on many platforms. You can log onto Grammarly and then leave it open.
After that, you'll get regular Grammarly corrections through the browser extension if you are already using it. You can note the small icons on the bottom of the entry screen to let you know when you need to correct certain things. The icons can appear on any blog posts that you want to produce, but you've got plenty of other options to work with.
Works On All Browsers
One of the best parts of Grammarly is that you can use it on your blog no matter what browser you have.
Grammarly features a browser extension that you can utilize on various browsers, including Firefox, Chrome, Safari, and Microsoft Edge among others that you might use for your daily work needs.
What About Mobile Support?
You can use Grammarly when writing anything on your mobile devices on the go too. Grammarly features a mobile app that works on Android and iOS devices alike.
The app will read content on your other apps or mobile browsers. The design is lightweight and will not take a while to start up when working on your content.
It should not take much for you to make it work. More importantly, the Grammarly app isn't going to slow your phone or tablet down.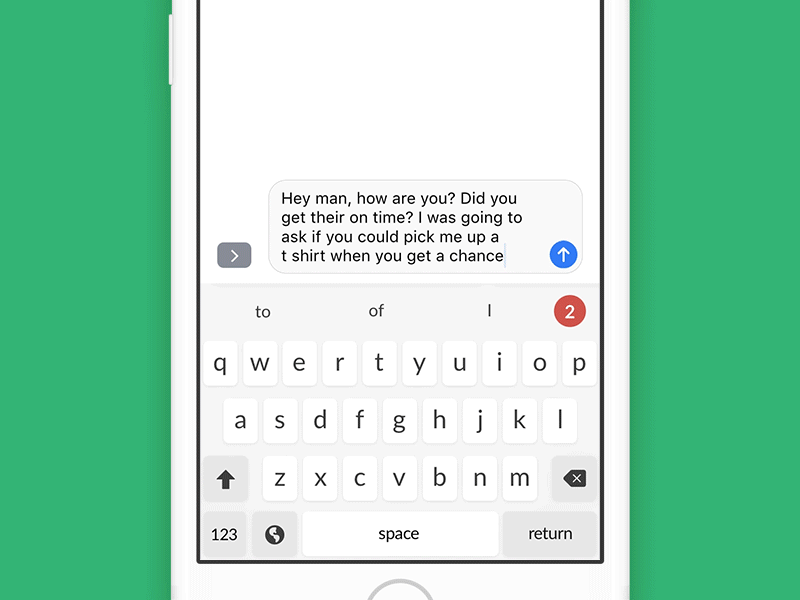 Customize Your Experience
You can adjust your Grammarly experience by making a few adjustments to your account. These include such alterations as the following:
Review Your Performance
You'll need to look at how well you're performing to ensure you're making the most out of your work. Grammarly will provide you with rating scores based on how well you're writing your work.
The performance score is measured based on how you compare with other Grammarly writers. For instance, if you have a score of 85, that means you are writing better than 85 percent of all writers based on the goals you've set.
Your performance analysis will entail a review of not only how long your work is, but also the approximate reading and speaking times of whatever you are producing. You can also get an idea of how long your words and sentences are on average.
The work helps to identify the readability of your work. You can also notice how many unique words you are using and how many rare words you are adding to your content. The carefully arranged performance analysis will help you find opportunities for finding things of note.
Grammarly Free Vs Grammarly Premium
Here is the real question. If there is a free version why should I pay for the premium version? Well, not necessarily.
The free version of Grammarly is better than many paid tools. Once you have the browser extension, the tool will keep suggesting you the important corrections while you write on your website or social media sites.
So, if you don't want to sped those extra bucks; that is perfectly alright.
However, it is obvious that the paid version of the tool offers you a lot more features than the free version.
About the Human Proofreader
The last thing to see surrounding your work is the Human Proofreader feature. This is an optional feature for your content and is recommended for academic projects or for many business presentations.
The Human Proofreader feature uses a few steps:
The Human Proofreader feature works when you need to be fully certain that your blog post looks and reads its best. You'll have to watch for the cost involved though, as it would be substantially more expensive than what you might expect.