Tailwind is a robust scheduling tool for — Pinterest and Instagram.
The question is — Is it live upto the HYPE?
If you're someone, having second thoughts on Tailwind, and still unable to decide whether to go with it or not. This post is for you, as we have done an in-depth review of Tailwind.
In this review, we tool various parameters to review Tailwind such as — ease of use, interface, reviewing Pinterest and Instagram marketing suite, pricing, and so on.
By the end of the post, you will get to know whether to go with Tailwind or should look elsewhere.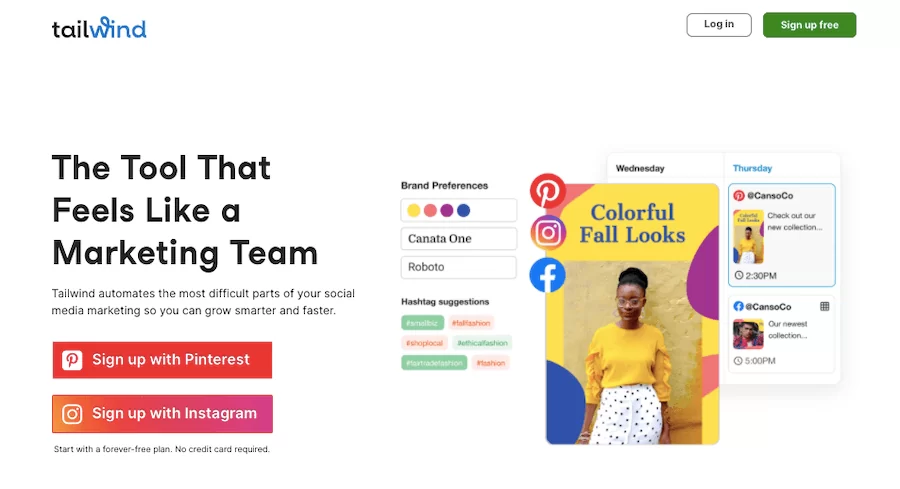 Tailwind Ease of Use & Interface
Tailwind has an easy and intuitive interface with many robust features. You will get all the tools and features in a streamlined dashboard — one click away.
Well getting started with Tailwind is easy and straightforward. You need to signup for an account and then easily connect your Instagram and Pinterest accounts. After that, you're good to go — Tailwind will take care of the scheduling of posts and other things.
The standard publishing tool is a bit nested, however other tools and features are pretty easy to use. Making use of the app you can easily — discover relevant content, schedule your post in the calendar, monitor conversations, and whatnot.
What's more, the powerful analytics module of Tailwind allows you see get a sneak peek of the performance.
On top of that, Tailwind also has a flexible browser extension. Using the Tailwind browser extension you can easily save images, schedule posts, and do various things on the go. The browser extension is extremely easy to use and get started.