Buffer can help you to build a brand for your business by using social media effectively. It is one of the most popular and widely used social media management software.
The platform offers you two products
The Publishing tool is the primary tool offered by Buffer. It is the tool to create and schedule your content for social media accounts.
If you are a regular Instagram user, you will be very happy with the Buffer Publisher software as it gives you a quick option to schedule content for Instagram.
Supported Social Media Platforms
Buffer supports popular social media platforms like Facebook, Twitter, Instagram, LinkedIn, and Pinterest. You can create content and schedule for all of these platforms.
The social media calendar will display all the social posts that you have scheduled so that you can make changes to the schedule as per your need.
Buffer for Instagram
Instagram is big these days, a platform that you should not ignore. However, as you know Instagram is only available for mobile devices and is limited to only a bio link.
Buffer makes it simple for you to bypass these limitations and keep your Instagram profile with fresh new content around the clock with great posts and stories.
Buffer will help you to schedule content for your Instagram account. You can schedule the posts and when the time comes Buffer will send the notification to your mobile to share the content.
Include Your Hashtags
Hashtags are very important when it comes to Instagram marketing, Buffer gives you an option to add the first comment with the important hashtags while scheduling your content. It will also help you with an option to create and save hashtags to reuse in the future.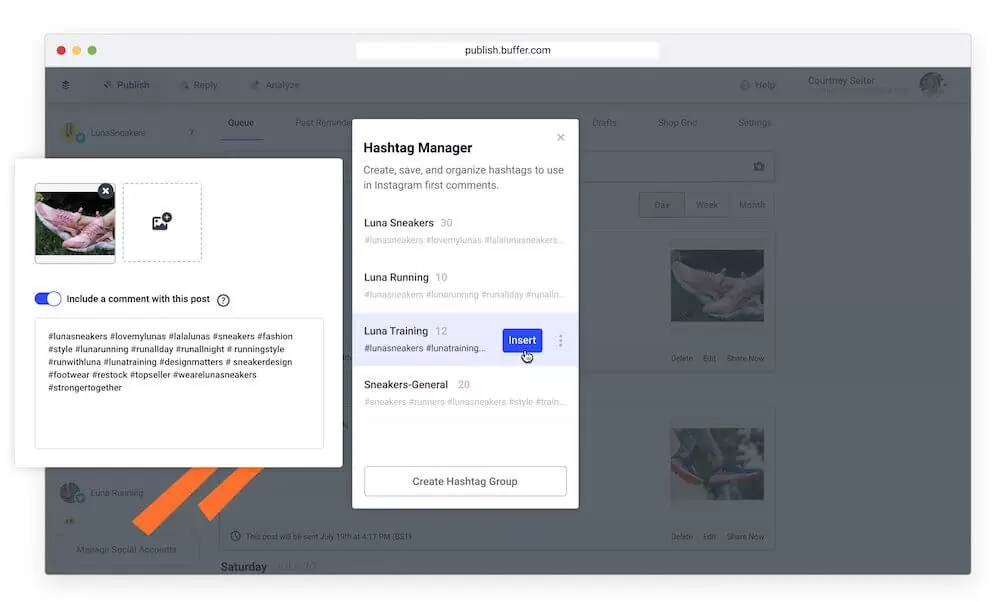 Shoppable Bio Page Link
We all know that Instagram allows only one link in the bio which is the biggest limitation for marketers and businesses when it comes to Instagram marketing.
But Buffer will help you to solve this issue by offering you an option to create a shoppable page grid that will have multiple links to your products and pages which you can link in the bio.
You don't need any third-party tool to get this done if you are using the Buffer premium plan.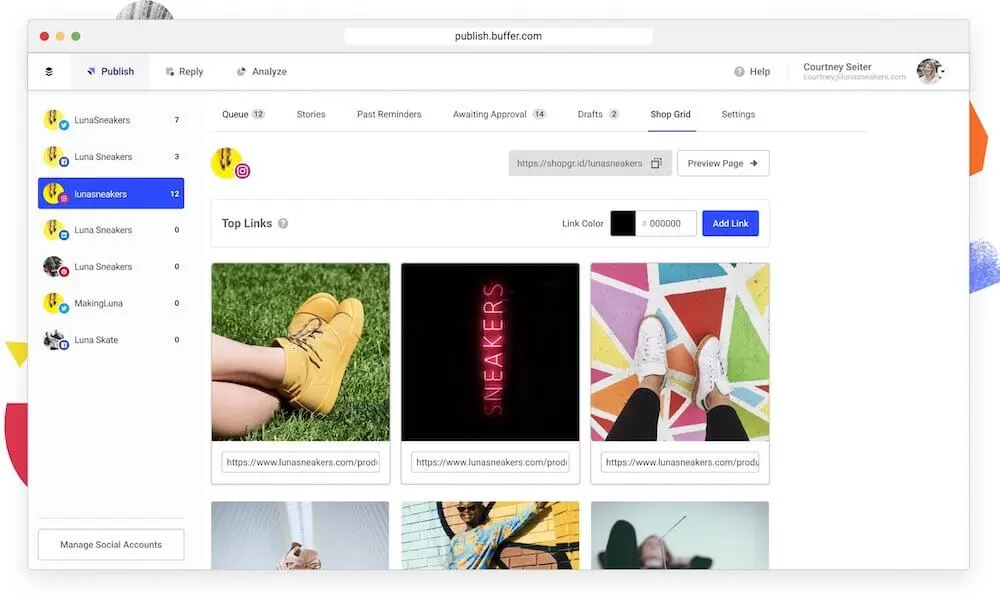 Collaborate With Your Team
You can invite your team member and collaborate on Buffer to plan and create content for your social media handles together. This feature will be very useful if you are managing your business with remote employees.
You all can come on board and draft your post and schedule it for approval from your boss before it goes live.
Comprehensive Social Inbox
Engagement is the most important aspect of any kind of marketing, social marketing is no different. Your social media performance will improve if you engage with your audience well.
While it is important it can be time-consuming to shift between different social media platforms and answer questions. You may also miss important messages from users if you are not active around the clock.
Buffer makes it easier for you to engage with your audience effectively by bringing all the messages to a single dashboard and making it easy for you to reply to any message quickly.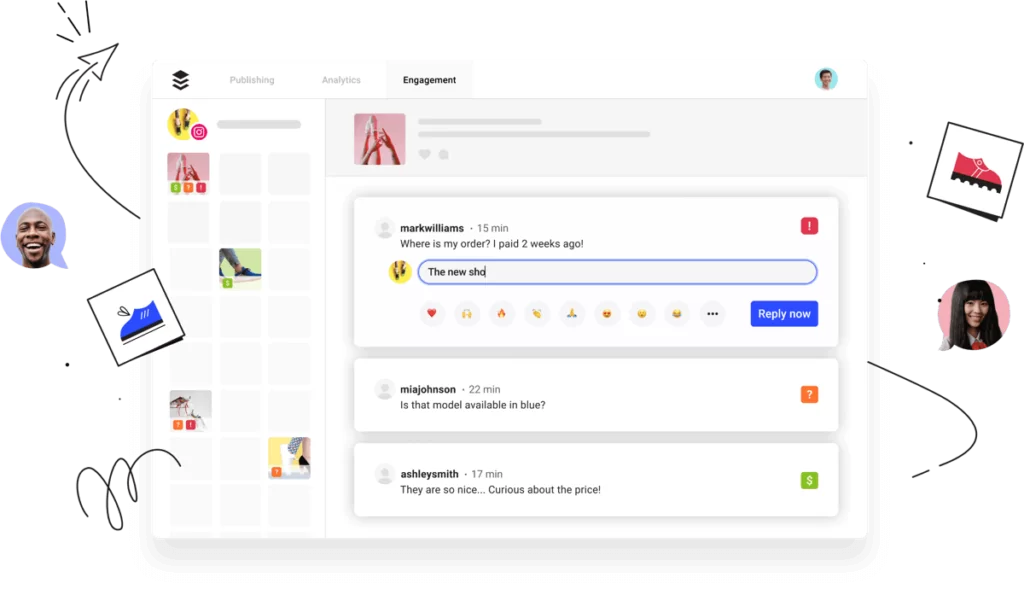 Detailed Analytics
Buffer offers you detailed statistics of your social media marketing efforts so that you can analyze what is working for your business. You can also create custom reports for your social media accounts.
Also, if you are managing social media handles for your clients, you can create white-label reports for your clients.