SocialPilot is one of the leading names when it comes to managing social media accounts for businesses.
You can schedule posts for your social media accounts in bulk. So, you can be ready with all of your social media content ahead of time.
If you schedule all your posts on the weekend, your profiles will be active with fresh content throughout the week while you focus on your core business.
You can connect all the leading social media networks such as Facebook, Twitter, Instagram, TikTok, Pinterest, LinkedIn and more.
It integrates with some of the top tools to make things easier for you. SocialPilot integrates perfectly with Canva to help you create high-quality images for your social media posts and schedule those from the same dashboard.
Another advantage is that it offers very competitive pricing and you can manage up to 25 different social accounts just for $50 per month.
Let's have a look at some of the top features offered by the platform.
Scheduling Posts on SocialPilot
The process is quick and simple, you can start by connecting your social media profiles. You can add multiple profiles for the same network.
For example, if you have more than one Twitter account that you wish to manage from the SocialPilot dashboard, you can add those accounts here.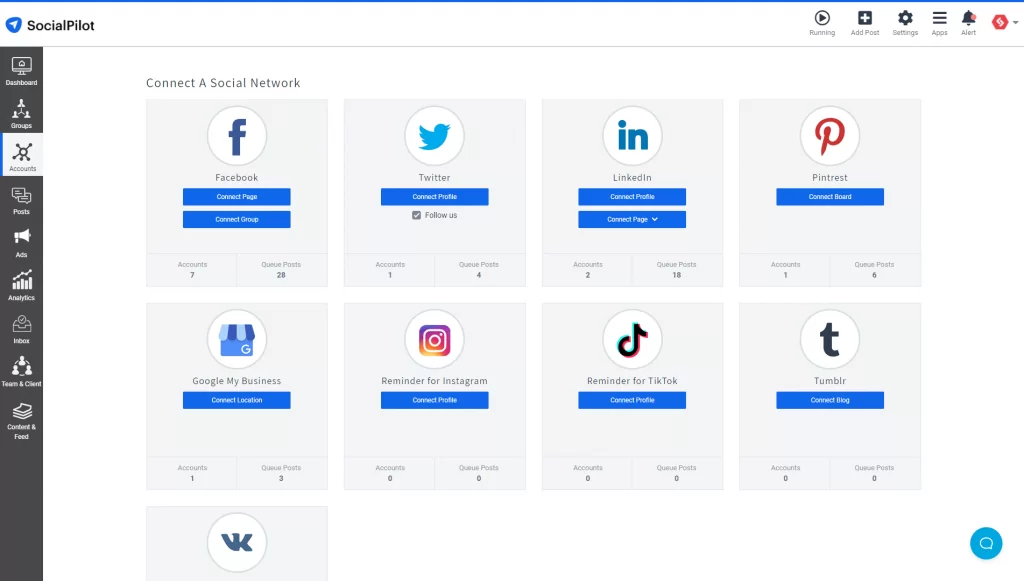 Once you are done with connecting your accounts, now you can start scheduling your posts.
Create a post, select the date and time when you wish to publish, and save it.
Please note, you can schedule the same posts multiple times throughout the week to make sure that the post gets maximum visibility while you save your time.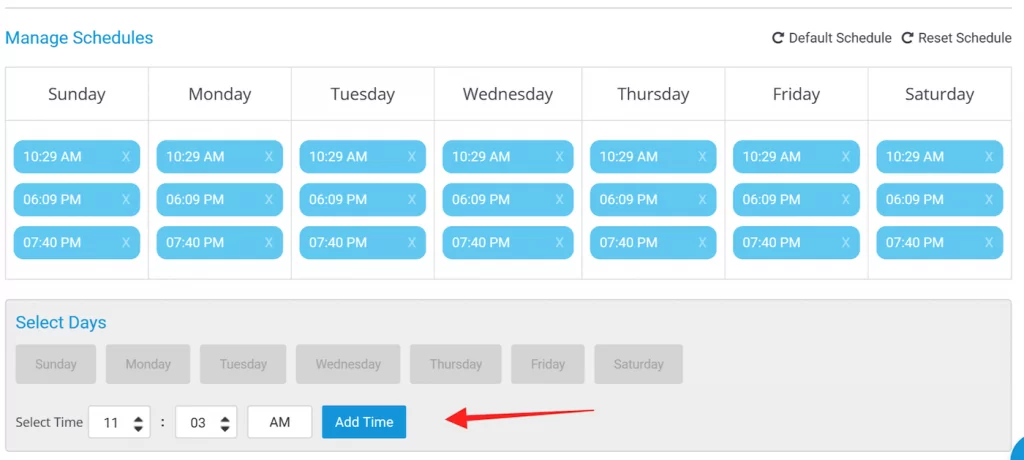 Schedule Posts for Instagram
While scheduling posts for platforms like Facebook, Twitter is fairly common. There are a few software that gives you the option to schedule Instagram posts and SocialPilot is one of them.
You can schedule all your Instagram posts, images, videos right from the SocialPilot dashboard. It also gives you the option to add the first comment to your posts with the important related hashtags.
So, you don't have to move around devices to manage your Instagram profiles.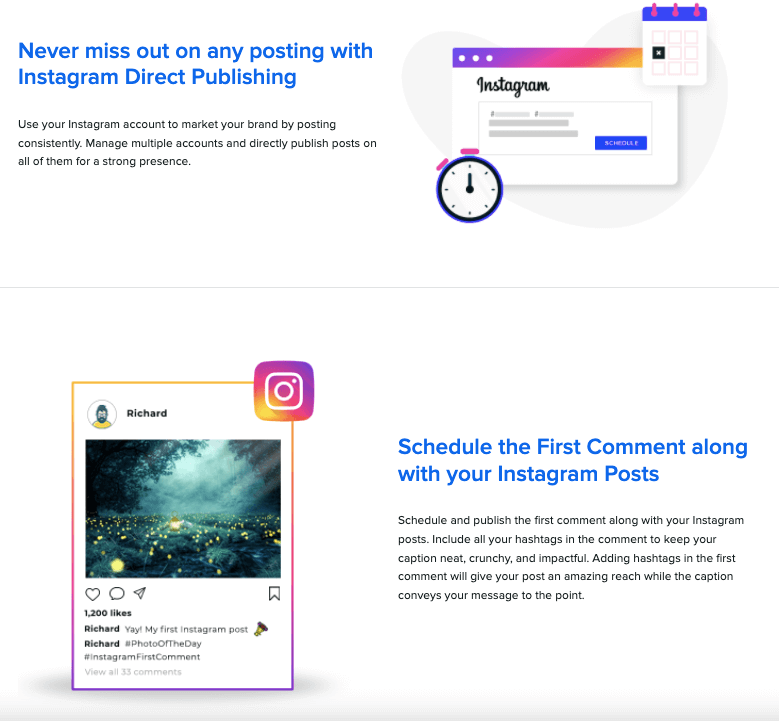 Bulk Post Scheduling
SocialPilot gives you the option to schedule posts in bulk. You can schedule as many as 500 posts at a single time.
So, even if you don't come back to schedule new posts for your social media accounts for a month, it will be enough to sustain those days with so many posts.
Design Your Posts
Another advantage of using SocialPilot is that you don't have to use any other third-party designing tool