Agorapulse will save your team a lot while you carry on the activities to grow your social media accounts. From scheduling your posts to keeping a track of all the activities from a single platform, it will manage it all.
Let's check the features it offers.
Post Scheduling
Agorapulse offers you a powerful post-scheduling tool that you can use to create your posts and publish them at fixed timing. It will help you to maximize visibility for your posts by publishing them at the right time when most of your audience is active even if you are sleeping.
You can create a queue for your upcoming posts and categorize the queued posts to keep them well organized.
You can schedule your evergreen content multiple times to get fresh traffic to those content. You can make sure that all of your profitable posts get the maximum visibility.
Bulk Content Upload
Agorapulse gives you the option to bulk upload content and fill in the calendar for the entire month in advance. You can also bulk upload content by using CSV or you have the option to post it from the RSS feed.
Once you select the posts and images that you wish to put in the publishing queue, it will auto-publish the posts in the time you set.
There is also an option to repeat the posting of the same content for your evergreen content so that they get maximum visibility in your social media accounts.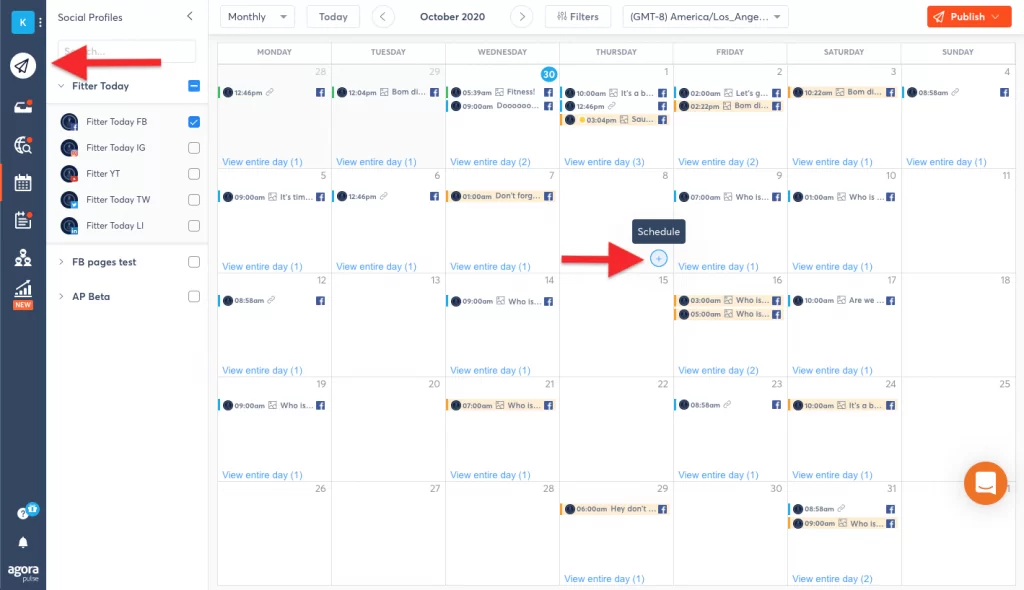 Making Changes to Scheduled Posts
While you can schedule all your posts for the month in advance, you can come back to the post calendar and make changes whenever you want to. The easy drag and drop interface makes it simple for the users to remove or add any new post on the go.
You can check the post calendar and look at the filter to check the already published posts, the scheduled posts. You can prioritize any post to hold any post as per your need.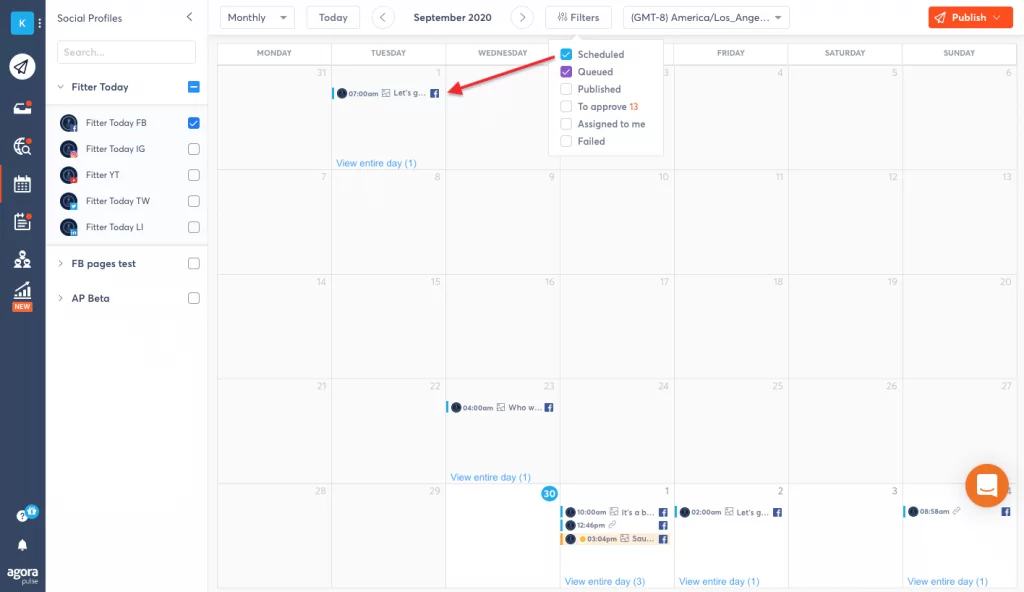 Assign Tasks to Team Members
Agorapulse gives you the option to collaborate with your team so that your team can manage all the posts and content queue while you supervise it.
You can assign roles to your team members to make the process completely transparent and clear. You have the option to send your content through an approval process to make sure that each piece of your content is perfect.
Social Inbox
A very handy feature for businesses is to make sure that you never miss a single important message again. The Agorapulse social inbox feature will help you to get all the messages from all of your profiles in one place and keep them organized.
It comes with the spam filter option to ensure that you don't have to go through those spam messages and save your time.
You also have the option to dedicate specific messages to specific users in your team.
Agorapulse social inbox, you can manage all your comments, private messages from a single dashboard for all of your social accounts.
Another best part is that each of your team members will know if some other team members have already reviewed a message already so that there is no duplication of replies. You can assign the inbox while keeping everything clear among the team members.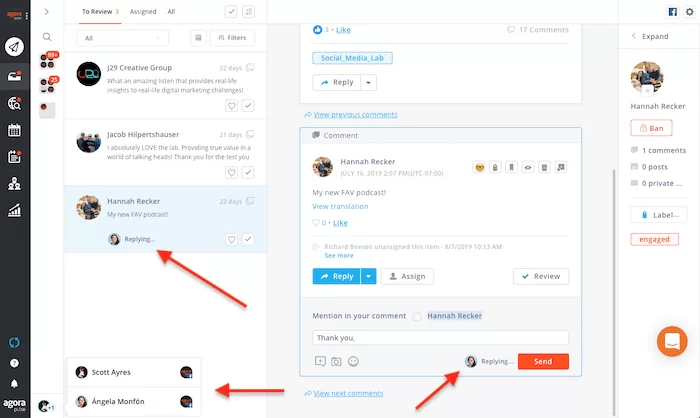 Detailed Social Media Statistics
It is difficult to perform well without knowing where you stand. It is important to analyze the data to understand what is working what is not.
Agorapulse comes with detailed statistics for your social media posts to help you plan your efforts better.
It will give you a detailed report on the timing of your posts to understand the best timing for your posts. It also gives you the hashtags report to understand which tags get the maximum engagement.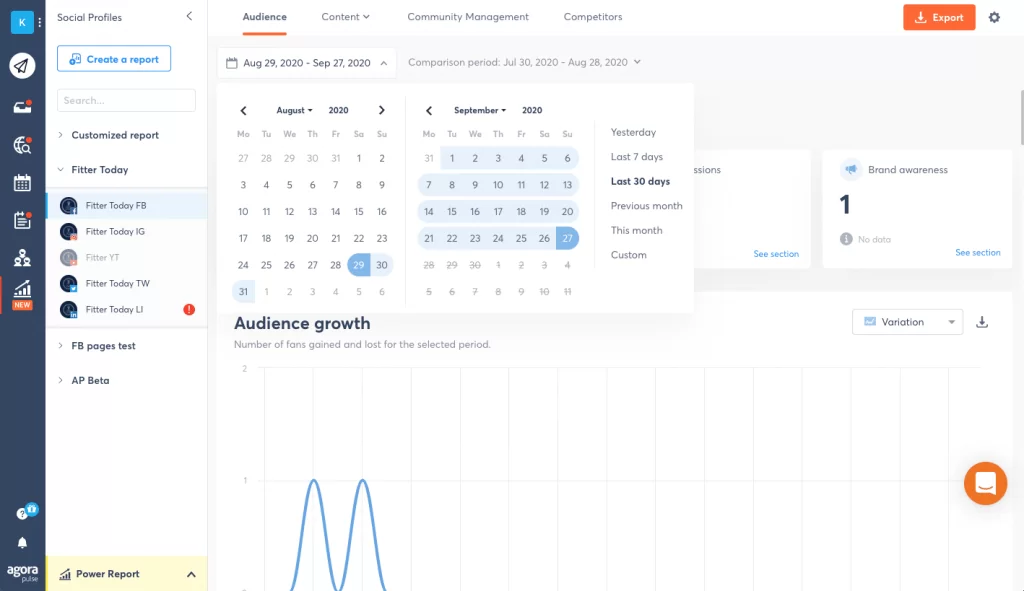 Team Collaboration Tool
If you have a team to manage social media marketing for your business, you can collaborate with your team on the AgoraPulse platform and perform different activities based on the role assigned.
So, no matter where your team member is working, you can collaborate on the cloud and make AgoraPulse your office.
One user can create the content and go for approval from another member to keep a high-quality standard. As the manager of the team, you can track the entire process on the visual dashboard.