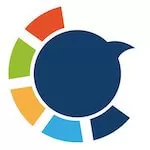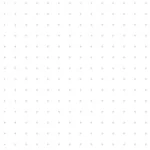 A comprehensive social media management software with post scheduling, detailed analytics and all other features.
Last Updated: September 29, 2022
Circleboom Review: Top Features, Pricing, Pros & Cons
Circleboom is a comprehensive software to manage your social media accounts in one place. It is one of the most popular and safest social media management tools that has almost 1 million users across the globe.
It has two products: Circleboom Publish and Circleboom Twitter. People can curate, design, publish, schedule, and automate content for their multiple social media accounts.
Circleboom is a great option to manage your social media accounts in one place and get useful insights&analytics for Twitter accounts. Especially brands, small businesses, or influencers can promote their product and services, build and grow their brand awareness, and save time and energy for their businesses.
They provide scheduling, content management, multiple account management, and analytics for social media accounts in one place.
The key to success in social media marketing is consistent and regular content publishing. If you want to grow a wider social media audience for your business, you need to be active and share high-quality content continuously. But, if you find it hard to manage your time and energy, Circleboom is in your service!
You can curate and design amazing content with built-in extensions on Circleboom. It helps you publish, schedule, and automate your social media content and keep your social media accounts always fresh, even while you are sleeping! You can target different audiences and time zones, and save time for your other businesses.
Forever-free tier
Easy to schedule and automate posts for all platforms in advance
In-depth Twitter insights and demographics
Safety with your accounts
Content curation and design
Multiple accounts management
RSS automation
Article curation
Extensions and integrations
Twitter thread scheduling
Fast and kind customer support
Forever-free tier has some limitations
We love to hear from you. If you have used this product already, please share your thoughts with our audience.
Top Features of Circleboom
01.
Multiple account management in one dashboard
02.
Easy social media scheduling on all supported platforms
03.
Content design and content curation
04.
Queue scheduling and RSS Feed automation
05.
Deep and detailed Twitter account analytics, insights, and statistics
06.
'Best time to post on Twitter' feature
07.
Twitter thread scheduling
08.
Instagram carousel post scheduling
09.
Cross-posting and scheduling on all major social media platforms
10.
Photo and article curation
11.
Google Photos, Google Drive, Dropbox, etc. integrations
12.
Forever-free tier is available
Circleboom: Company Profile
Kevin O. Frank: Co-Founder and Product Owner
Kevin O. Frank founded Circleboom in 2019 and now the company has almost 1 million users. It has a small team of professionals who tries to make Circleboom better every day dispersed on almost every continent.
Circleboom is one of the most popular social media management tools for those who are looking for a safe and comprehensive tool. From individual users to big companies love and trust Circleboom. 
Security is the most important value for Circleboom. Social media is and will be the co-identity of people and personal information is the most precious being now. So, it has to be protected. Crcleboom, with its safe and authorized products, protects your social media accounts from any hazards regarding privacy and access.
Circleboom evaluates the labor by effectiveness. Transparency and solidarity help to grow a compassionate and enthusiastic work environment.