Avada is one of the most popular WordPress themes that you can use for all kinds of websites.
It is a constantly evolving WordPress theme and new features are being added regularly as the design trend changes.
Also, once you buy this theme, you will never have to look for another theme again as it can be used for any kind of website and to create any kind of design.
Avada will make it really easy to create a completely custom design for your website without any coding.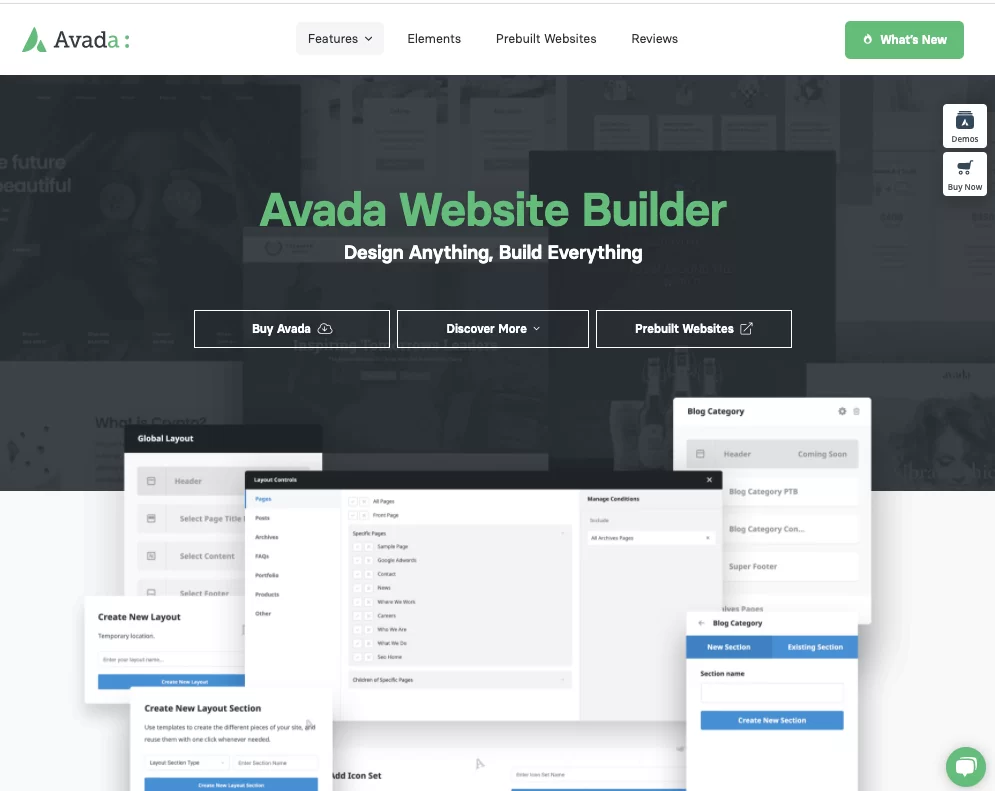 Avada Review: Ready Website Templates
Avada offers you 80+ ready-to-use website templates to choose from. From some of the most basic concepts to the new-age ones, Avada covers all the bases.
You can browse through them and see whether any of them meets your needs, or you can start from scratch with a blank canvas to create something entirely new.
If you are a completely new user, these starter website designs will make things easier for you. You can import any of the ready designs with one click and make your site ready.
Once you import the design and you can make changes as per your need by using the Avada builder. So, the customization is not a
There are tons of options that can be used to customize your website. There's a theme option for pretty much everything, and even when you want something that isn't in there, a customizer can help you get it done!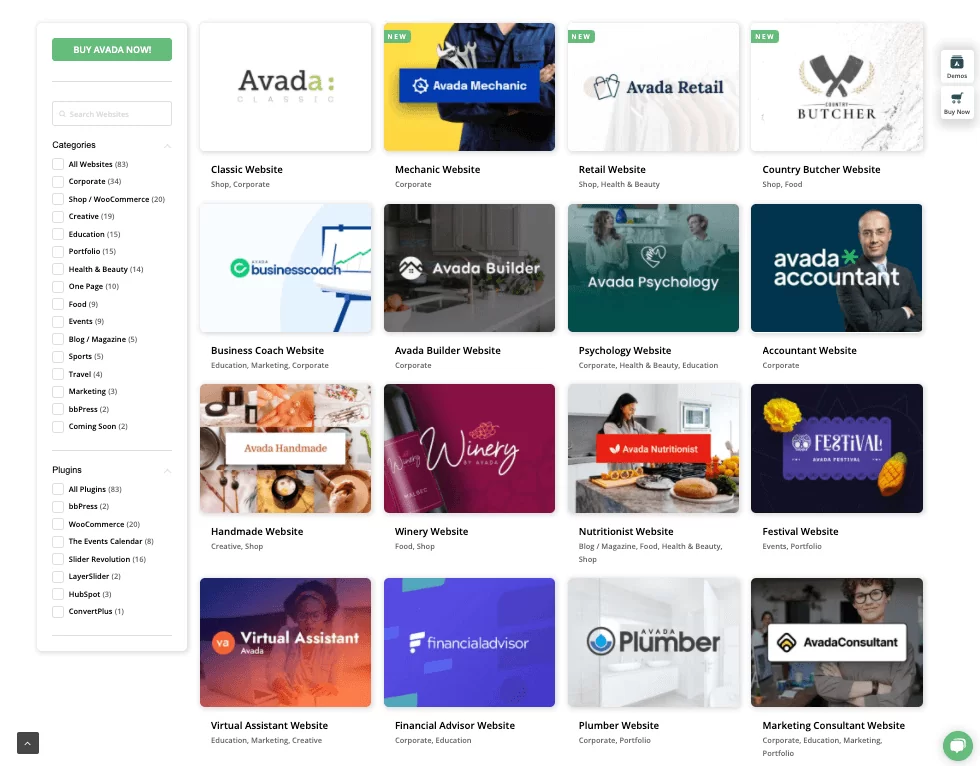 Ready Layout Options
With the Avada Theme, you can create a completely custom layout for your pages. It offers you several ready-to-use layout options and modules that you can use to create various important pages on your site.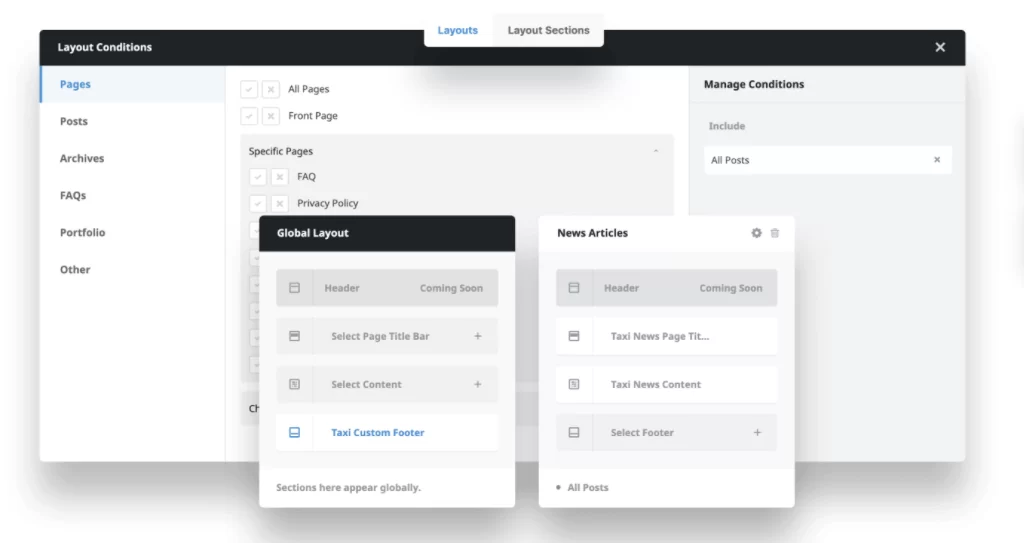 Avada Custom Header & Footer Layout
The header and footer section of a website is very important. Avada Theme comes with a custom header and footer building option to make it easier for the users to create a completely custom design.
You will have complete control over the number of columns you wish to have on the header and footer section of your site. You can also decide the elements that you want to have in those positions.
It also offers you 16 ready-to-use header design options. So, if you don't want to create your own custom design, you can use any of the ready design options.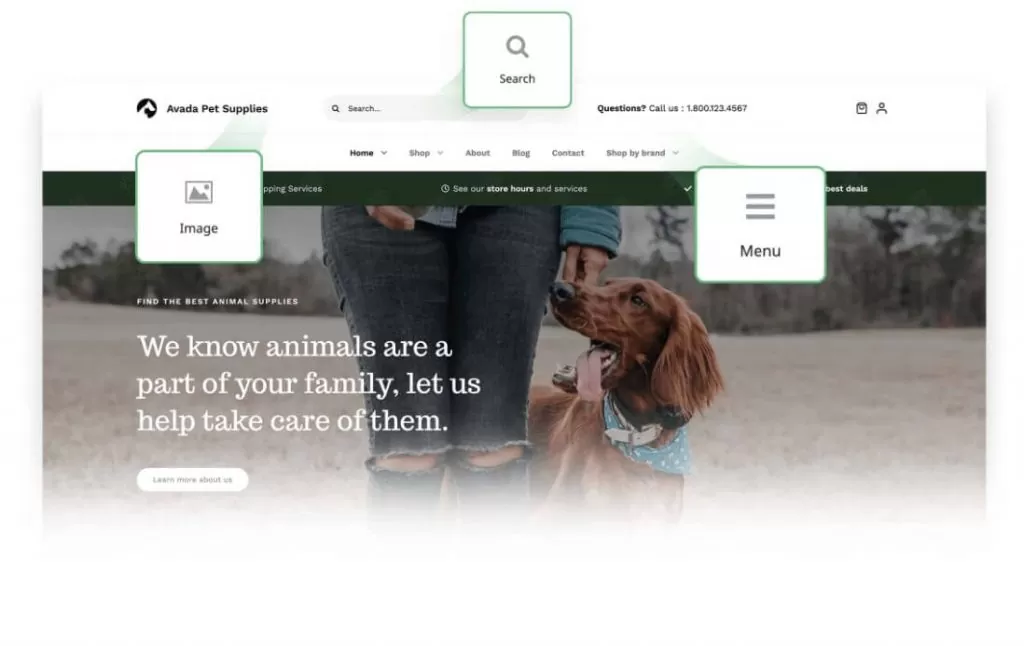 Custom Menu Element
Avada comes with a custom menu element that you can use to create a great-looking modern menu for your site. Another advantage of the menu element is that you can use the menu element anywhere on your site not just in the header section.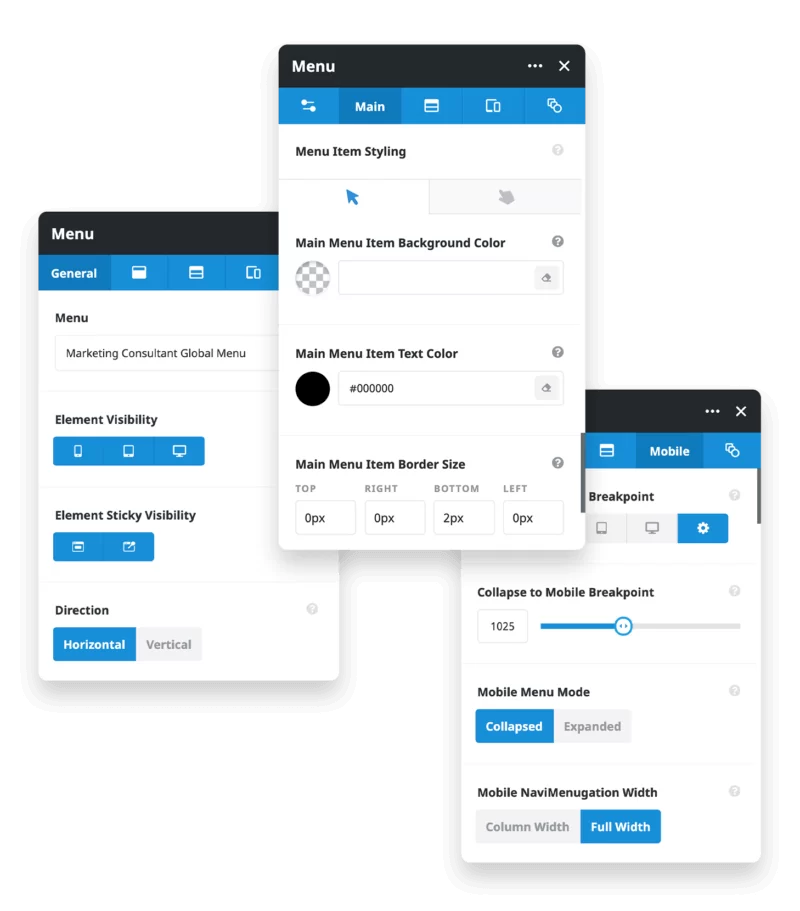 Footer Section
Like the header builder, you can completely customize the footer section of your site without any coding. Footer is a very important section of any website, you can create it as per your need.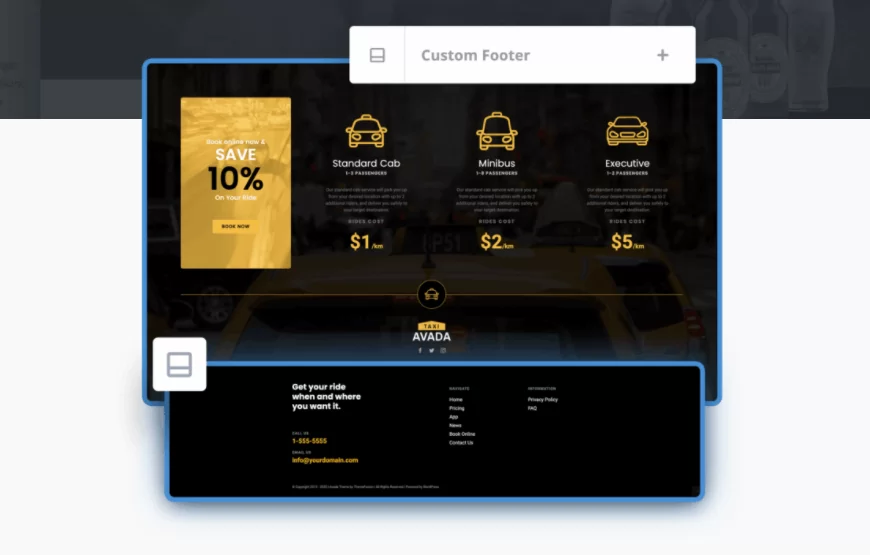 Avada Single Post Layout
When you create a WordPress site, single pages are the most important part of the site because you use it for blog articles.
With the Avada theme, you can create a completely custom design for your blog pages to make them look attractive so that your users have a great experience reading your content.
You can use the available layout elements and the design elements to create a unique design for your blog posts and present them in the most attractive way.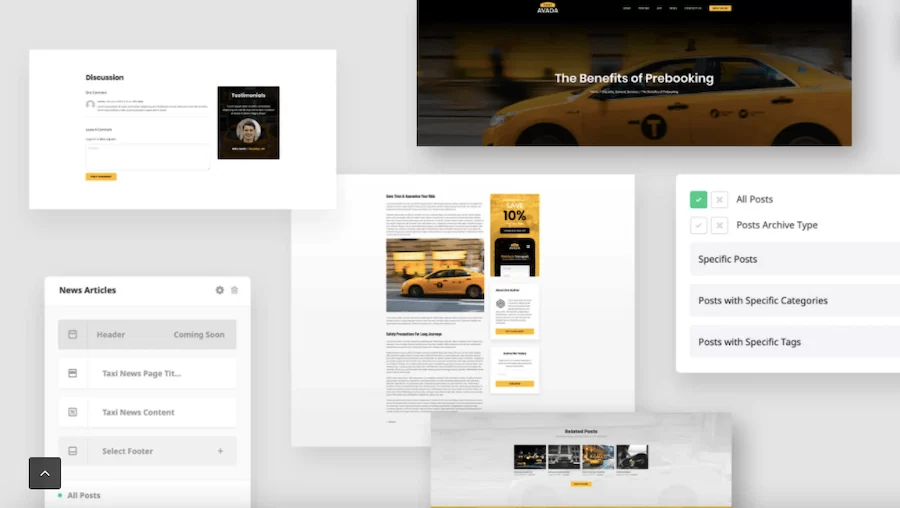 Custom Portfolio Design
If you are a creative designer, content writer, web developer or you offer any other kind of service, the portfolio section of your site becomes very important.
You can use the portfolio section to display your best work so that your prospective customers can understand the quality of your work.
The Avada theme offers you amazing portfolio design options to help you create an attractive portfolio section to showcase your work.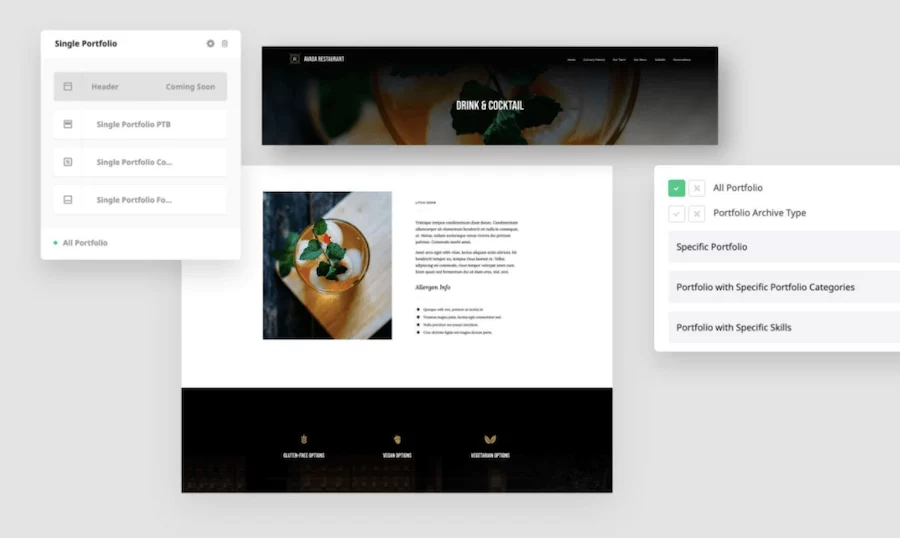 Mobile-Friendly and Highly Responsive Design
Avada WordPress Theme is a responsive WordPress theme that looks as good on your phone or tablet as it does on the desktop.
These days when mobile devices have covered a huge percentage of web browsing, it's important that your site is well suited to them. Avada offers the same level of functionalities and content as much larger websites but is optimized for immediate use on smaller screens. 
If you want to create a desktop-friendly website or one strictly focused on smaller screens, there are different options in Avada that you will hardly find anywhere else on the internet.
Avada Website Builder
The Avada Builder is a powerful drag-and-drop website builder tool that lets you create any page layout without touching the code.
You can make an endless number of different pages with this easy-to-use system, which works on every device. Whether your site needs just an about us or a complete blog, a contact form, or a newsletter subscription, you can make it all with this builder.
Avada gives you the power to control everything about your WordPress theme right from inside the backend of your site using the powerful Theme Options Panel.
The Fusion page builder has an amazing interface that is fully responsive and mobile-ready. This means that it will be compatible with any device, regardless of screen size or resolution, from desktop to tablet to smartphone!
One of the most amazing features of the Fusion page builder is that you can create and add columns to your site on the fly. You can change their width, order, or orientation with a couple of clicks and watch as each one updates automatically.
Customization is made easy in Avada Page builder which has an amazingly intuitive interface that includes live previews for all changes you make.
The real-time visual builder makes the theme a great choice for all types of websites. While there are several quality website builders for WordPress themes days, you need to buy the plugin separately and build your site and choose a theme that is compatible with the website builder plugin.
However, Avada comes with its own website builder, so there are no compatibility issues or any need to buy it separately.
LIve Wbeiste Builder
The Avada live website builder makes it very simple for the users to create a website using the easy-to-use drag and drop website builder. You can quickly add any element to the page and make changes with a live preview of the changes you make.
Over 70 Design Elements
While the website builder makes the designing part easy, the theme comes with over 70 ready-to-use design elements that you can use while creating your pages.
Fusion Shortcodes for Higher Functionalities
Shortcodes are a key feature of Avada WordPress Theme and Page builder. This is because they allow you to insert dynamic content, code snippets, or entire sections into your website without having to know any coding whatsoever!
They're also very easy to use – just copy the shortcode from within the plugin window and paste it where you want it to add those features to your website.
Intuitive WooCommerce Support for Higher Sales
Converting your website theme into a complete store has never been easier before. Avada WordPress Theme and Page builder has a powerful and detailed integration of the popular eCommerce solution, WooCommerce.
With this plugin, you can create all types of products that are updated automatically on the fly which will allow for a seamless shopping experience for visitors to your site! 
Over the last few years, the WooCommerce plugin has gained prominence as a favorite among experienced developers and those looking for an easier solution to create their own site. All businesses can easily create a complete online store for selling their products.
Avada comes with a large number of custom elements that are created for the WooCommerce store. You can use the Avada website builder to build a completely custom design for your website without any coding.
Another advantage of creating your store with the Avada theme is that it gives you the option to create stunning inner pages where you showcase your product to capture the attention of your visitors and increase sales.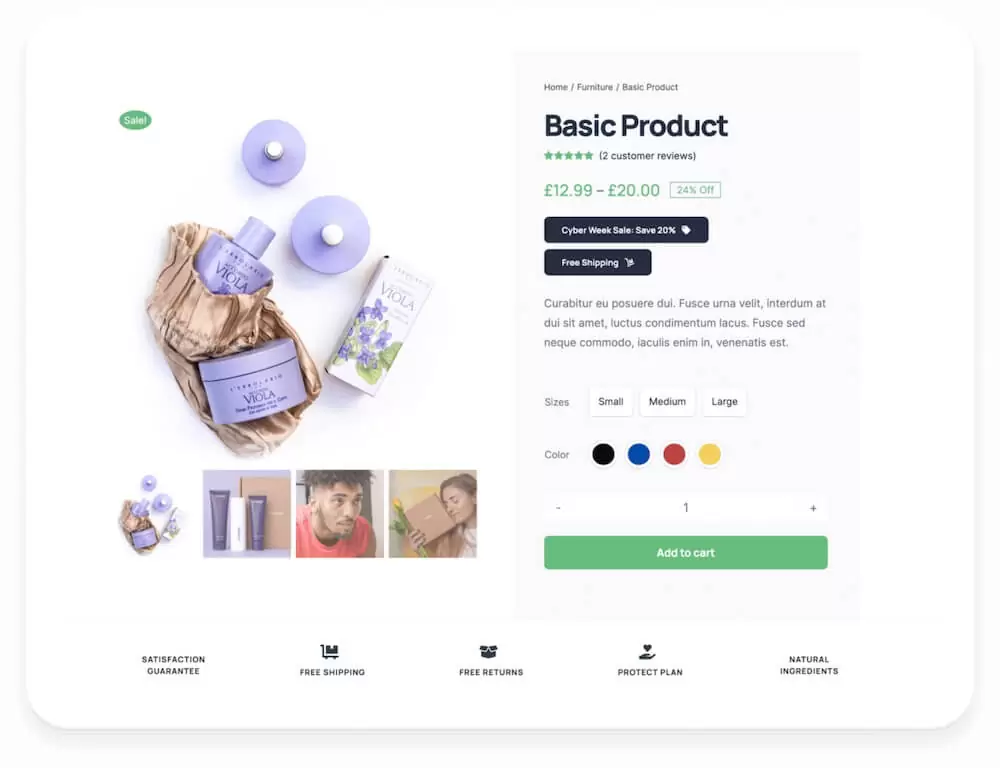 You can completely customize the way your WooCommerce store looks on mobile devices. As most users come through mobile devices these days, your site needs to work perfectly on small-screen devices.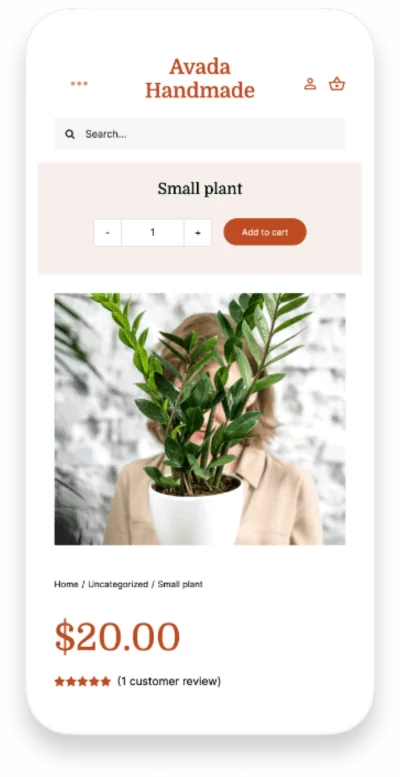 Avada Dynamic Content
The dynamic content option is the need of the hour. Many websites are created with Dynamic content plugins to have a custom layout and custom content fields. In fact, we have created our site with dynamic content and call several custom fields in the pages depending on the need.
The default WordPress setup doesn't offer you such an option. Now you can create a completely custom website with the Avada theme, not just the design but the fields you display.
The dynamic content options make sure that you can call specific fields from the database to add any desired location to your site.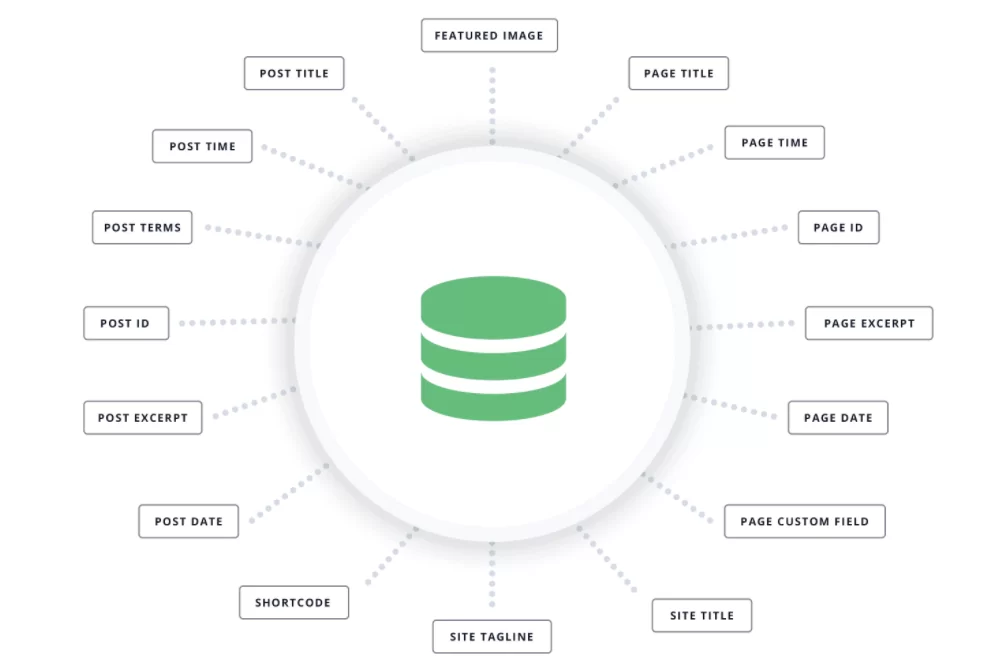 Avada SEO Features
Avada theme is created with the best SEO practices and it gives you the option to play around with the design while keeping the strong SEO in place.
Avada Form Builders
Forms are a very important part of any website. From contact forms to custom lead generation forms, you need forms to capture details from your visitors.
Avada offers you a built-in option to create custom forms and it comes with a large collection of elements that you can use while creating your forms.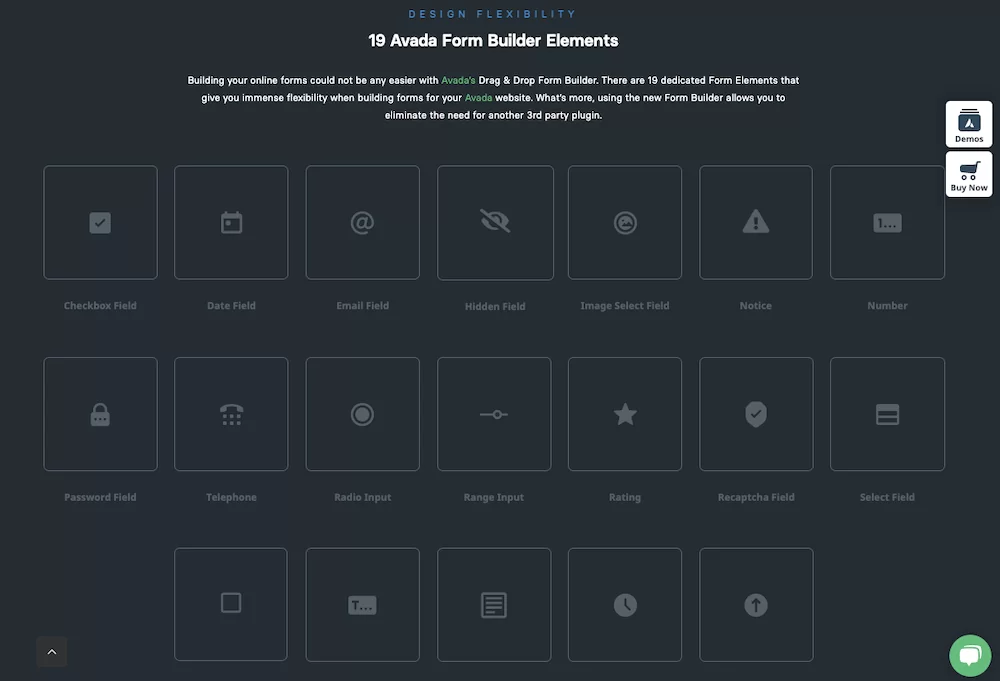 Avada Performance Wizard
Avada recently introduced the performance wizard to help you improve the performance of your website. As Google made the core vitals part of their ranking algorithm, it has become even more important to improve the performance of your site.
With this performance wizard, you will have complete control over what your site should load and what it should ignore. You can prioritize the important HTML and CSS and defer the others so that it only loads what is required for your site.
So, Avada will eliminate the need for any external tool or plugin that might cost you hundreds of dollars every year for achieving similar results.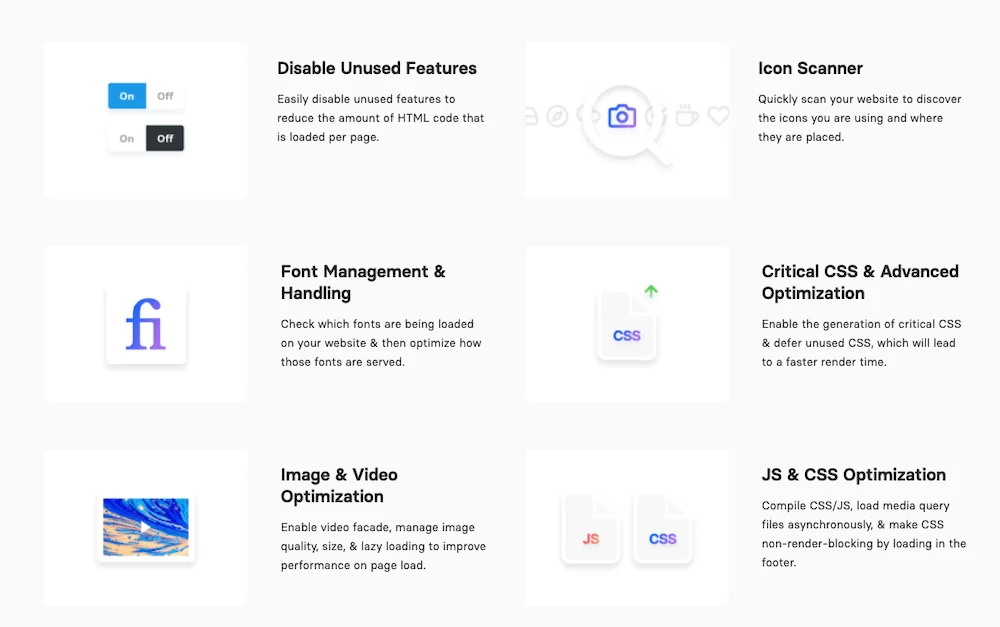 Avada offers a number of other options that make Avada a great choice of theme for any kind of website.