Do You Own a Software That Can Help Businesses?
If you just released new software that is ready to use, you can introduce us and we will consider listing it on our software discovery platform if it is good enough for our users.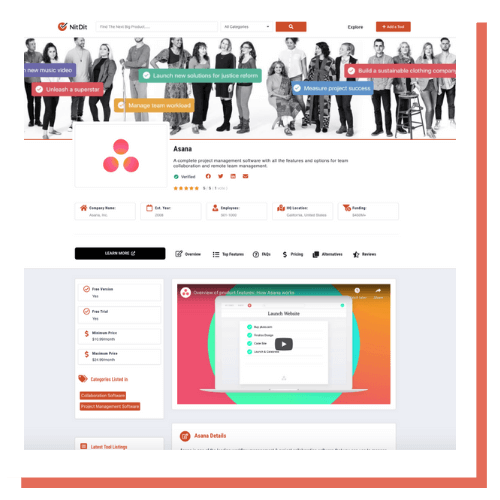 We have already listed the top software in the industry that can help businesses to be more productive in day-to-day tasks. 
Bring your software in front of targeted users with a detailed review on NitDit as well as listing on top alternatives list of related software. We create a lot of content around the software that can help general users to manage their business and general daily tasks well. Do introduce us with your software by filling the form below to get started with the conversation.
We swear by the following dos & don'ts
Advantages of Premium Listing
While we offer the same opportunity for everyone to list their product. We do offer a premium listing option with a number of advantages.