Content creators and digital marketers worldwide use different tools and software to research, analyze, manage, and create content for various online platforms.
Here are more details about some of the top alternatives to BuzzSumo.
SEMrush
Semrush is one of the most comprehensive platforms when it comes to competitor analysis, backlink analysis, keyword analysis, and discovering new content ideas.
This is a one-stop solution for SEO, marketing, and social media management-related tasks. A home for over 45 different tools, Semrush can help you with almost everything when it comes to growing your business.
It is quite popular for keyword and easy competitor research. Semrush has also made a name for itself in the market with features like Link Building. The Link Building tool is one of Semrush's major selling points and something you'll not find in any other similar tool.
Starting with organic research, you can find almost all the important details about any website. You can find all of their backlinks with complete details, anchor text, exact link page so that you can target similar link profiles for your business.
You will find all of their top pages, top keywords that are driving most of their traffic. You can create a list of all of your top competitors using the Semrush tools and create your own keyword database looking at the top pages of their competing sites.
Once you have the main keywords, you can use the Keyword Magic Tool they offer to find all the details about those keywords along with all other related keywords that you can add to your content piece.
Read our detailed Semrush guide to understand everything about this platform and what you can achieve with Semrush.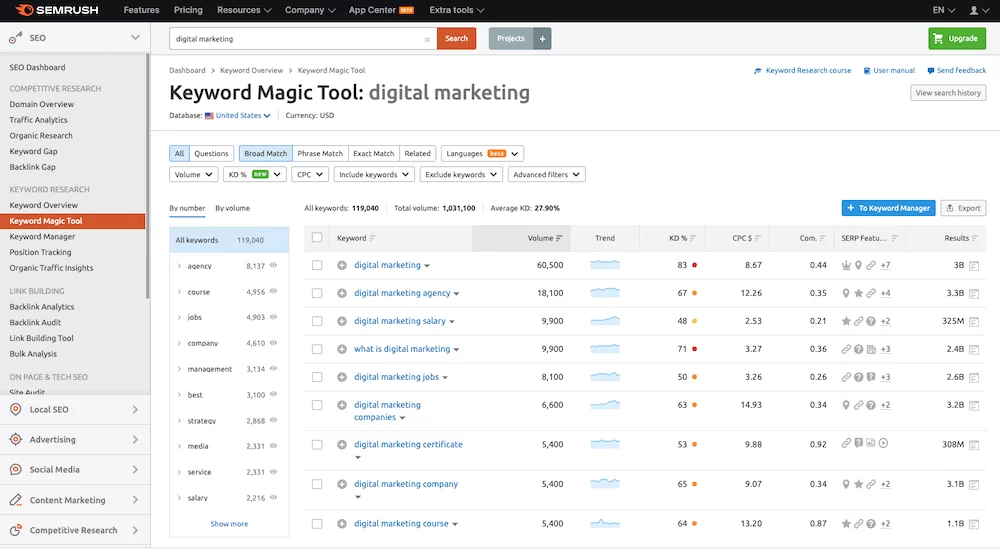 Semrush: SEO Content Template
Once you have the right keywords to work on, you can use the SEO Content Template Tool to further optimize your content with the right semantically related keywords and other details recommended by the tool so that your content is perfect and it ranks on the first page of search engines.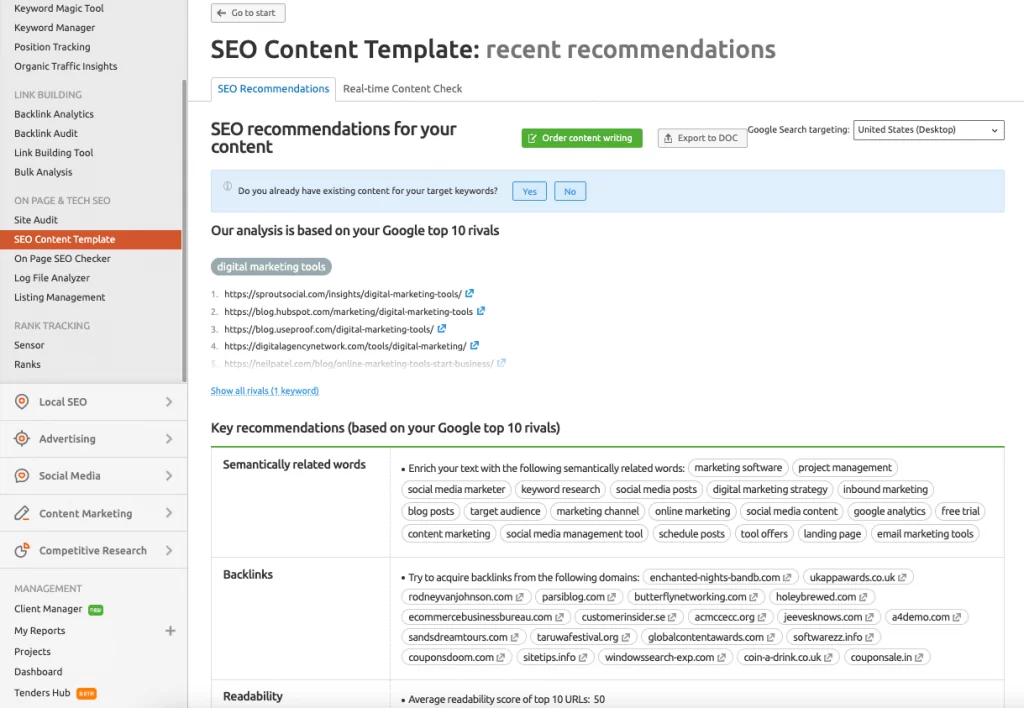 Ahref
One of the best alternatives to BuzzSumo, Ahref is packed with several very useful tools that you can use to grow your website. While Ahref is known mainly for analyzing competitors, find backlinks and keyword positions. It does offer comprehensive tools to find the top trending content around any topic.
You can also track your content and mentions easily with Ahref. This tool has one of the largest indexes of keywords in the market, around 5.4 billion, and crawls over 4.1 million web pages in a minute.
The Content Explorer by Ahref will help you to find the best content in any niche. You can find the latest trending articles around your niche so that you can find more content ideas for your own site.
5 million posts discovered in 24 hours
In-depth keyword analysis
Easy keyword research
Content Studio
Though Content Studio and BuzzSumo have many common features, Content Studio has an upper edge with tools like RSS feeds and an easy-to-use media planner.
Content Studio is one of the most comprehensive platforms for content marketing and social media management. You can use this platform to discover trending topics in any niche so that you can plan your content.
The AI too of Content Studio is constantly fetching fresh content around various topics across all different platforms so that you have all the data at your fingertips.
You can search for content by keywords, domains, authors, or hashtags to get all possible popular content from various sources.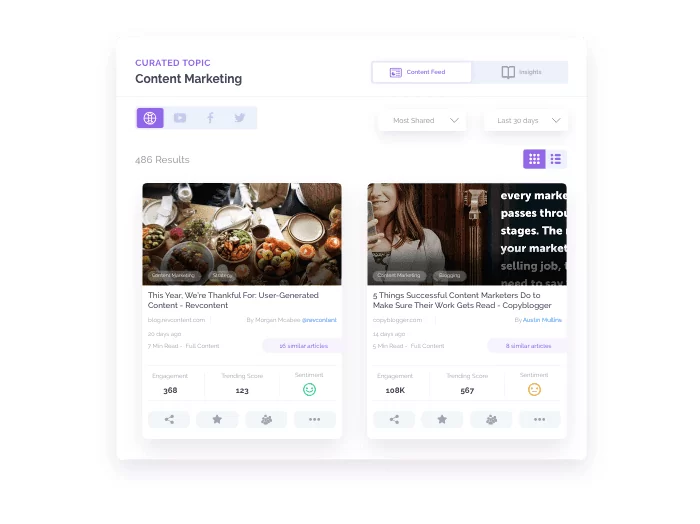 Other than content discovery, the Content Studio platform offers several other useful tools such as influencer discovery, content composing, and publishing tools as well as comprehensive social media management tools.
Also, Content Studio is much cheaper than BuzzSumo, so it is popular in small and emerging businesses. The content marketing features offered in Content Studio are also unique.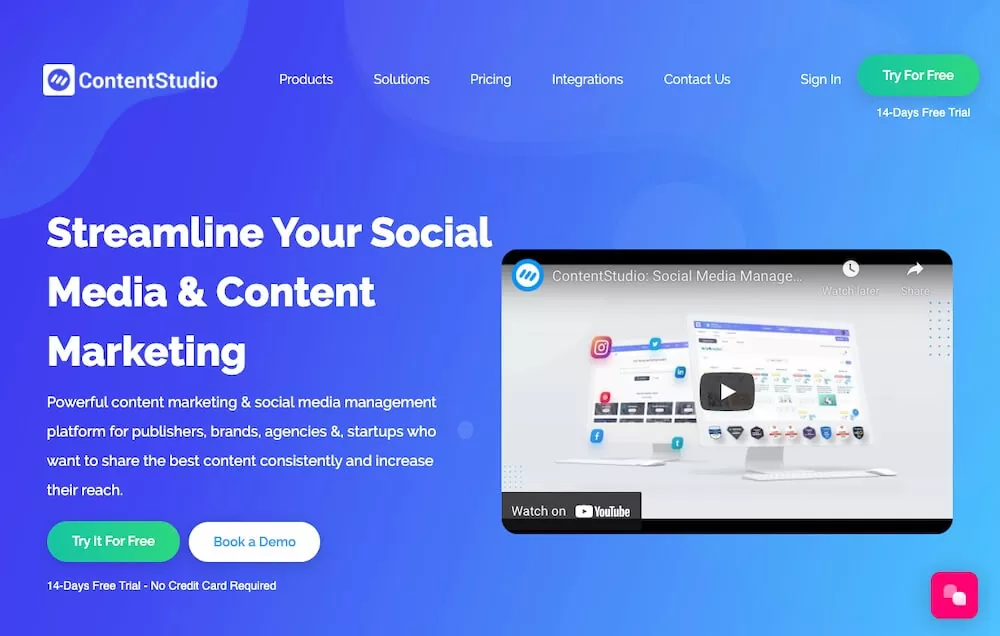 Ninja Outreach
Ninja Outreach is an influencer marketing software used by marketers all over the internet. This is also used as a prospecting and outreach tool and is considered a good option for driving blog traffic.
You can use this outreach platform to find and reach out to bloggers and influencers in your niche who can help you grow your business by promoting your content.
Ninja Outreach offers you easy to search and filter influencers based on your need while you design your outreach campaign. It offers you complete CRM to manage your campaigns, collaborate with your team members to work on a project.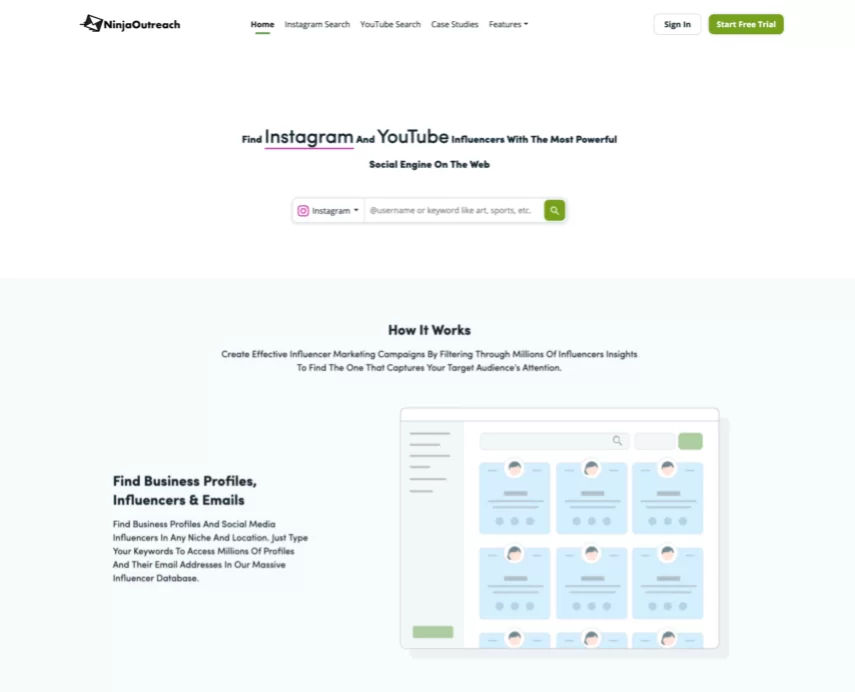 Social Animal
Social Animal is the closest alternative to BuzzSumo as many of the features are quite similar in functionalities. Social Animal is easy to use and looks for specific keywords not only in the headings but also in the body of articles and blogs.
It offers you a deep content analysis tool so that you can analyze any topic or content to find potential. The system tracks millions of keywords to help you with complete insight when you plan your content.
You can use the system to find the right time to publish, what should be the keywords that you need to use, what should be the ideal length of the content so that the possibility of getting ranked higher in the search increases.
Headline Analyzer
Social Animal offers you a very useful headline analyzer that you can use to try out different tiles for your blog post. Headlines are very important because the users will decide if they will click on your content or not primarily depending on the headline.