Social Media Management
Once you start using the Sendible platform, you will not have to jump between different social media accounts for your business. You will be able to manage everything from the advanced dashboard offered by the tool.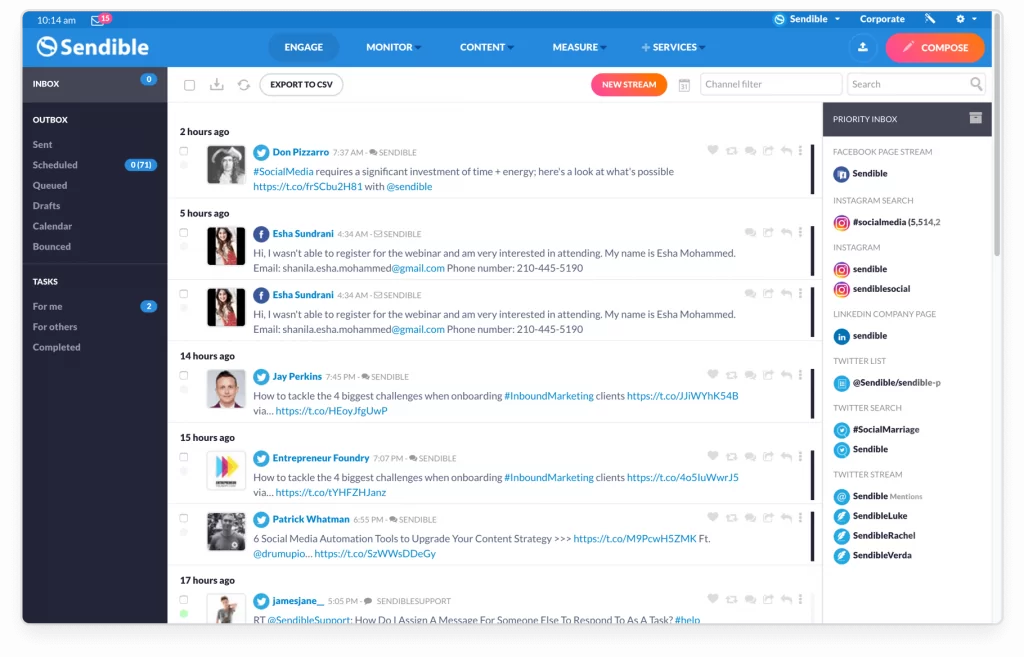 Schedule Your Posts
You don't have to go to each individual social media account to post your content as Sendible makes the process easier for you.
Social, you can schedule your social media posts well in advance so that you can focus on your primary business.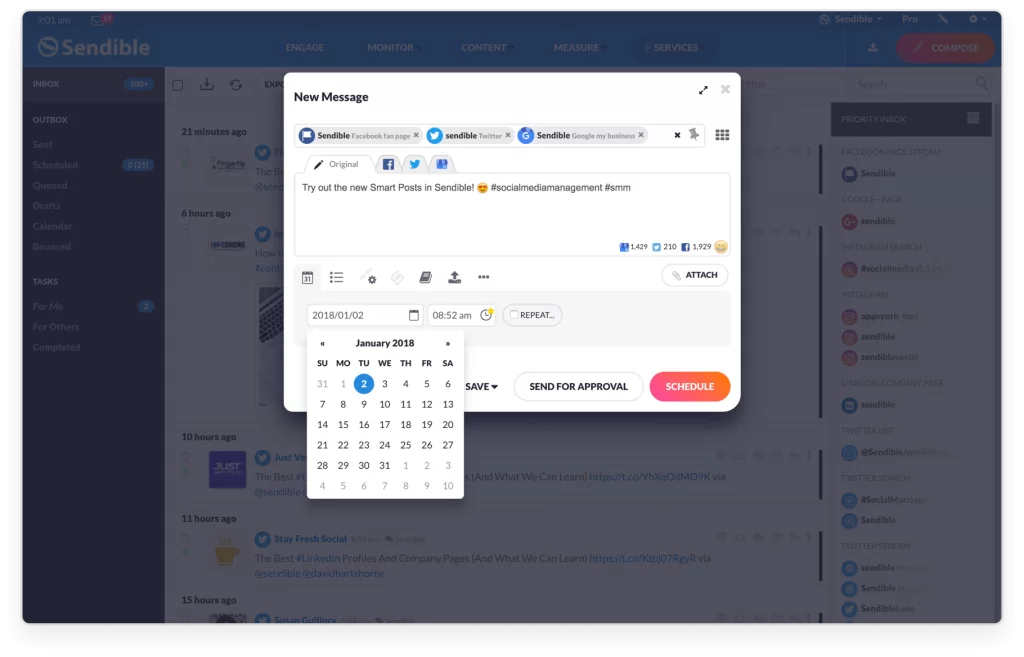 Smart Drag and Drop Visual Calendar
Once you are done with scheduling your posts, you can access all the posts in a visual calender where you can easily drag and drop posts as per your need.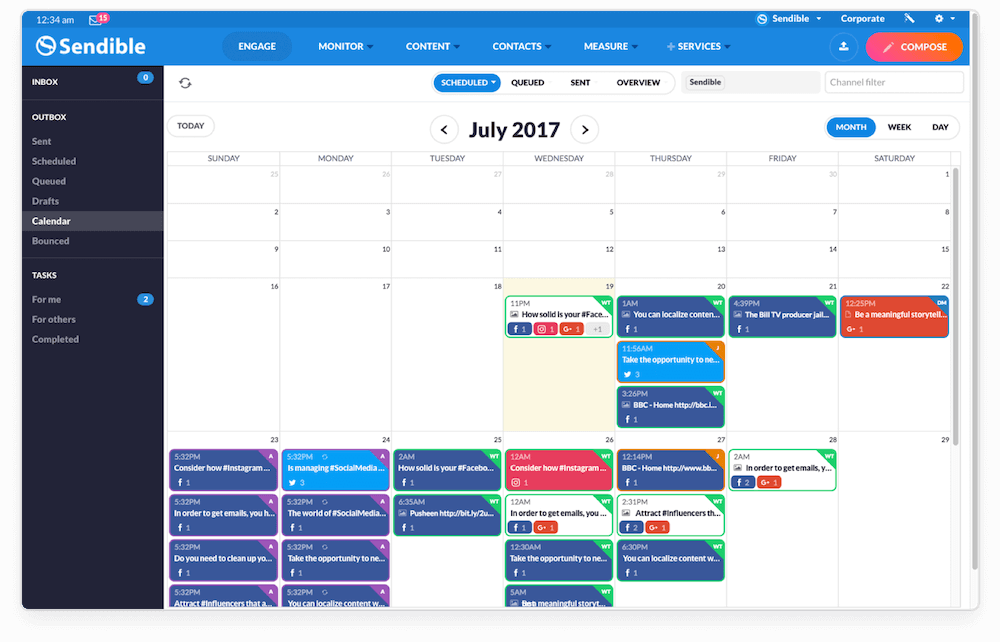 Share Content Autometically Through RSS Feed
You can automate the process of sharing and drafting your content by updating the RSS feed of your blog. Every time you create a new piece of content on your site, it will be imported and create a draft to share on different social media platforms.
You can also schedule your content in bulk and get ready with new content for months so that your social accounts are active with fresh content while you are busy doing other important work around your business.
Get Content From Multiple Sources
We all understand that social media is all about visual content. You need to use high-quality images for your posts to make them attractive to your audience.
Sendible gives you the option to upload images or videos in multiple ways. You can upload it from your computer, get it from an URL, YouTube or just by making a search.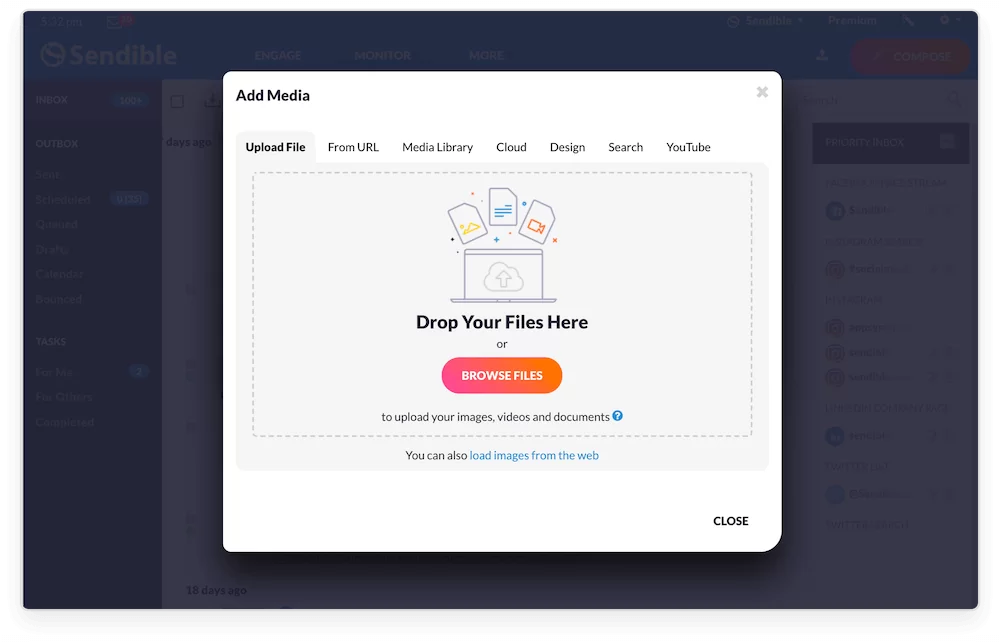 Get Content Suggestions
This is another great feature offered by Sendible. You just have to set the topic for your content and the tools will instantly suggest you great content that is highly likely to get more traction on the social media platforms.
If you are managing your social media accounts, you probably understand how difficult it is to come up with winning ideas. And this tool really makes life easier to get regular suggestion with great content ideas.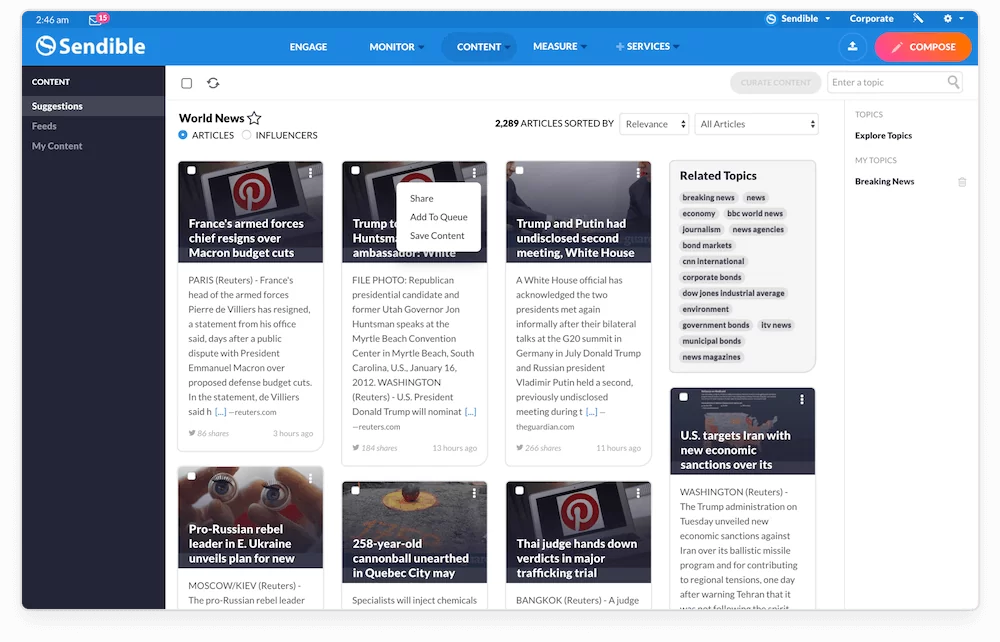 Team Collaboration
Sendible is not only about creating and scheduling content for your social media accounts, but it works as a CRM by allowing you to collaborate with your team and assign tasks through messages.
You can invite your team to create content along with you. This feature is going to be if great help if you are working for your client or a freelancer is working for you. Both you and your client or you and your employee can have access to the dashboard and plan things together.
You will have complete authority to set different level of access depending on the user type or how you plan to manage it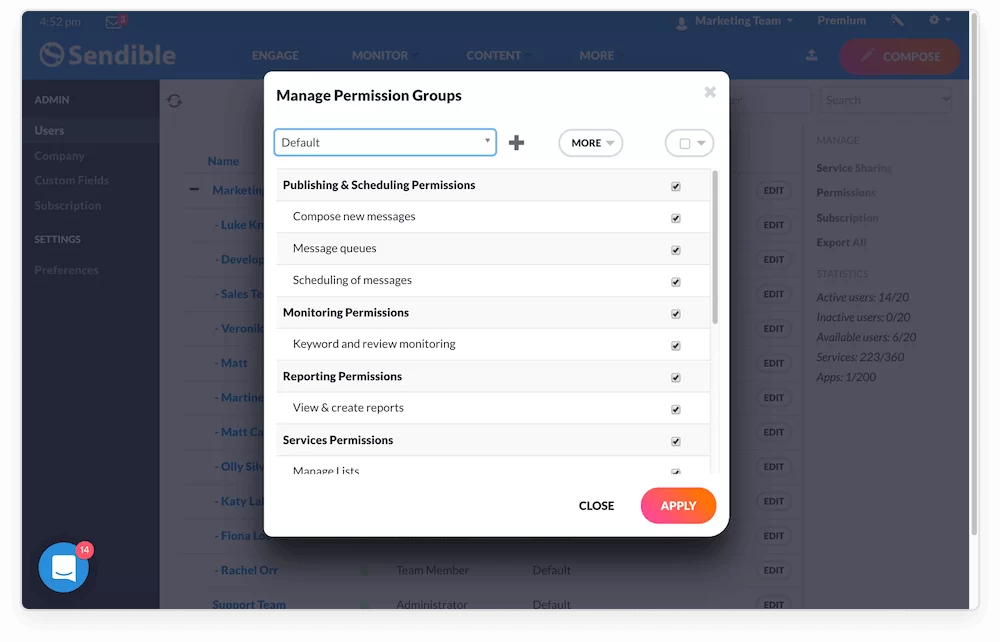 Once your team is on board, you can start assigning tasks to your team.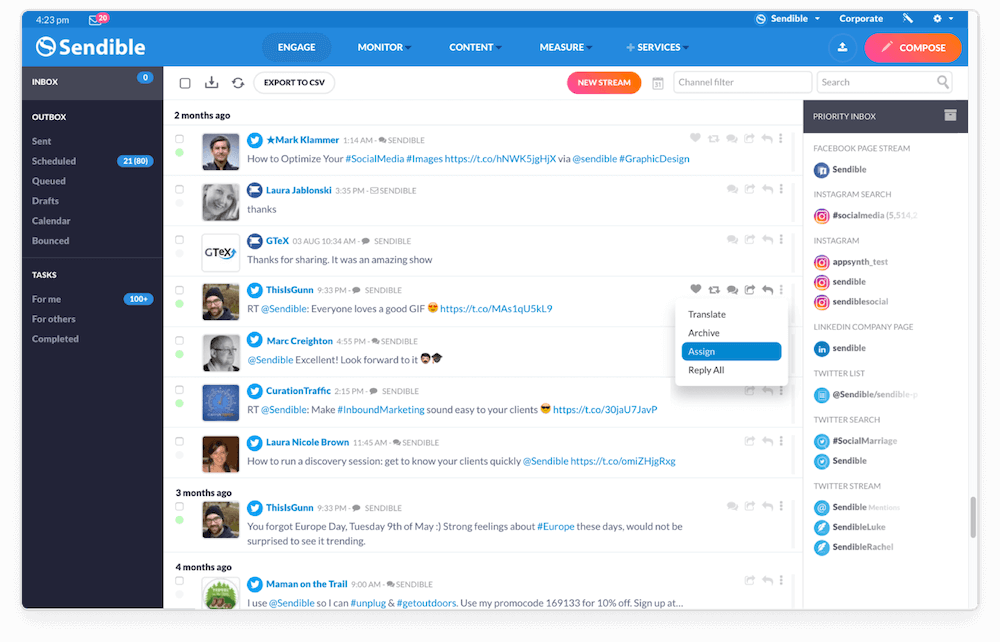 Social Media Inbox
When you manage your social accounts using Sendible, you will never miss any important message. You will get all the messages on the Sendible inbox so that you can quickly get engaged to increase the overall activity.
Comprehensive Social Media Reposts
You will have complete statistics of your marketing effects at your fingertips. You will have comprehensive reports for Facebook, Twitter Instagram, and other social media accounts. You can analyze the data and make an informed decision for your business.
You need to simply select the social media to account that you wish to get the report for and you will have the data in front of you.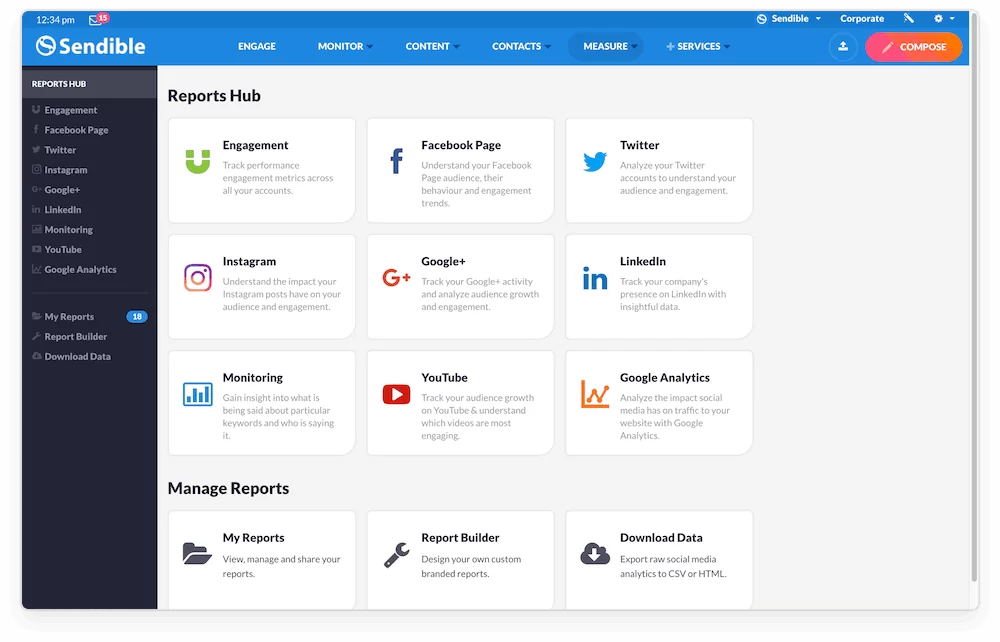 You can also integrate Google Analytics for deeper insight into the traffic that your business received through these social media posts.
You will have complete data around the most traffic-driving posts so that you can replicate the winning design and idea for all of your posts.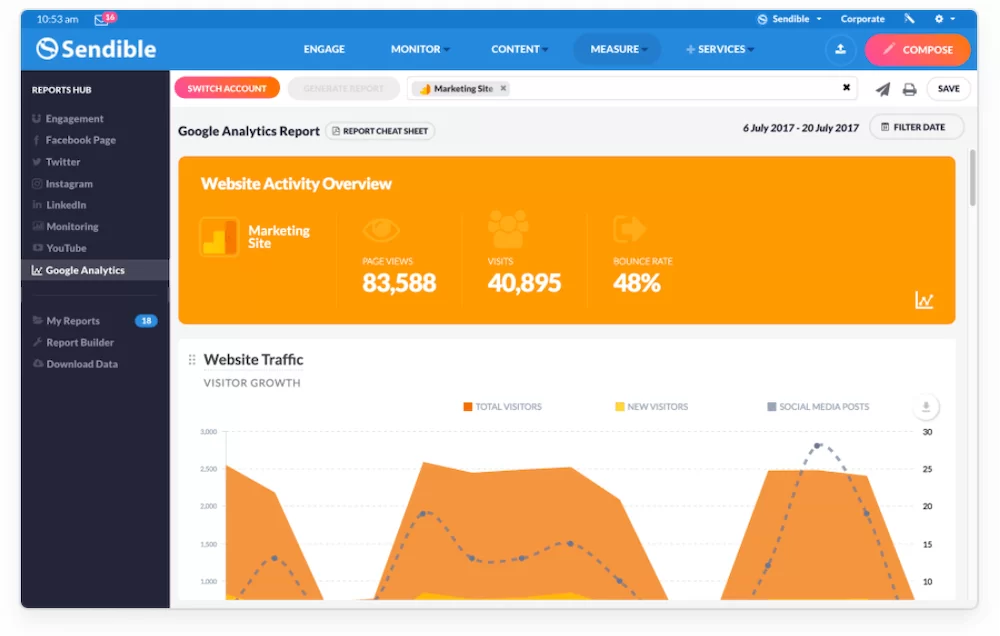 Managing Your Work Flow Through Mobile
Sendible comes with mobile apps for Android as well as iOS, so you can manage your work on the go through your mobile device. You can respond to incoming messages from your team from anywhere.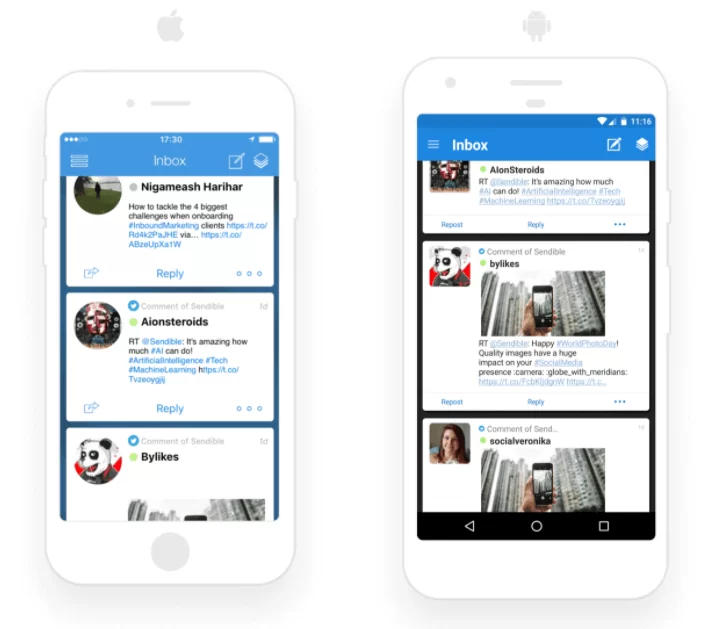 You can also manage all your social media streams from your mobile device to make sure that your accounts are active even when you are not working at your office.