I hope you are able to find the best TikTok alternative for your videos in this list. Here're the details of these platforms.
Chingari, an Indian alternative to TikTok is a popular platform to share engaging videos. The platform received over 35 million active users every month making it one of the most popular platforms to share short fun videos.
The video platform comes with a simple and user-friendly interface to quickly create and share your videos. You can start creating your own following and community and become an influencer.
Another best part about this platform is that it comes with the integration of $GARI, Chingari's native cryptocurrency, into the platform, influencers can earn and then cash out of this ecosystem.
So, you can make a handsome amount of money every single month by sharing your videos and becoming an influencer on this platform.
Chingari has also added the NFT Marketplace recently where users can create and sell NFTs which is popular at the moment. The NFTs can be a variety of different content ranging from pictures to actual artwork.
Features
Simple and easy to use
Make regular income
Influencer marketplace
marketplace to sell NFTs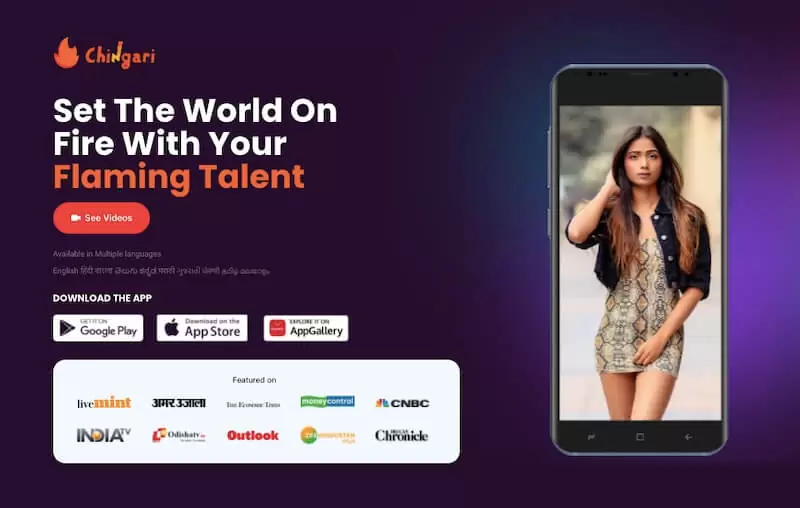 Platforms: Android, iOS & PC
YouTube Shorts is a short-video feature of YouTube that allows users to record and share videos that are less than 60 seconds.
It is shown in vertical format on the YouTube homepage and people can binge-watch just by scrolling up-down. Most of the features are similar to TikTok but not the editing.
YouTube Shorts is still in beta, so you won't get many video editing tools. For now, you can only set the speed and add music to your short videos.
Shorts aren't monetized as YouTube but they have unofficially announced YT Shorts Fund where creators can earn up to 10K per month. Apart from that, YT Shorts is a great way to get millions of views and subscribers quickly.
Features
Easy to create short videos with less editing effort.
You can tap once to pause and double-tap to like the video.
A quick way to gather an audience.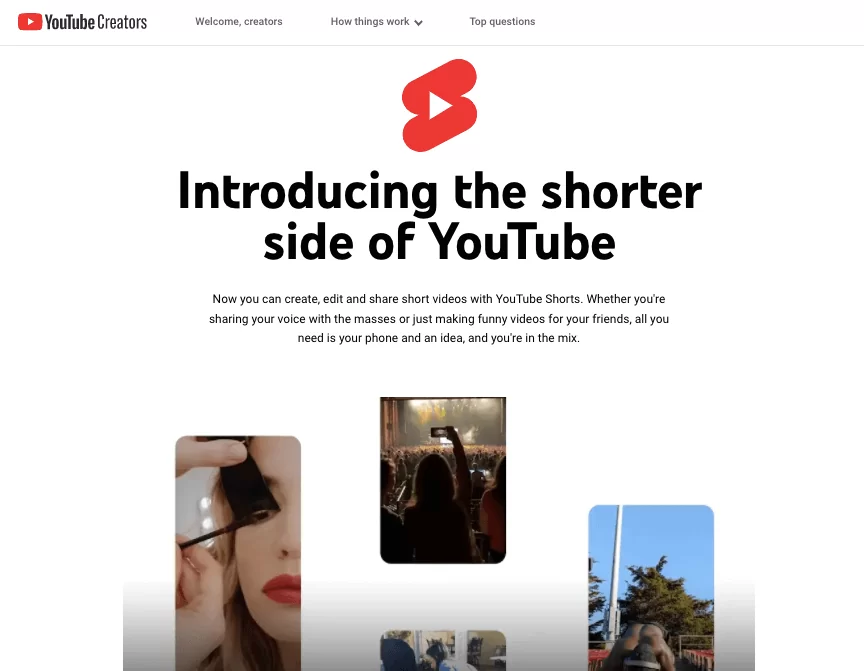 Platforms: Android, iOS & PC
Facebook Reels is a new way to create and share short, fun videos with your friends on Facebook. With Reels, you can easily create 15-second video clips set to music or other audio of your choice. You can also add filters, effects, and text to your videos to make them even more creative and unique.
Facebook Reels was introduced by Meta to compete with TikTok and it follows similar layout and content type.
Reels is a great way to show off your personality and share your interests with your friends. You can use Reels to create videos about any topic, from your favorite music to your favorite sports team. You can even use Reels to show off your skills in a particular activity, like cooking or dance.
To get started, all you need is a Facebook account. You can find Reels in the Facebook app or by going to facebook.com/reels. Once you've logged in, you'll see a new option to create a Reel at the top of your News Feed.
To create a Reel, simply select the music or other audio you want to use, then record your video. You can add filters, effects, and text to your video before you share it.
Reels is a great way to show your friends what you're up to, and it's also a great way to discover new talent. So check it out and start sharing your creativity with the world.
Features
Record 15-second video clips set to music or other audio of your choice
Add filters, effects, and text to your videos to make them even more creative and unique
Share your videos with your friends on Facebook
Discover new talent from all over the world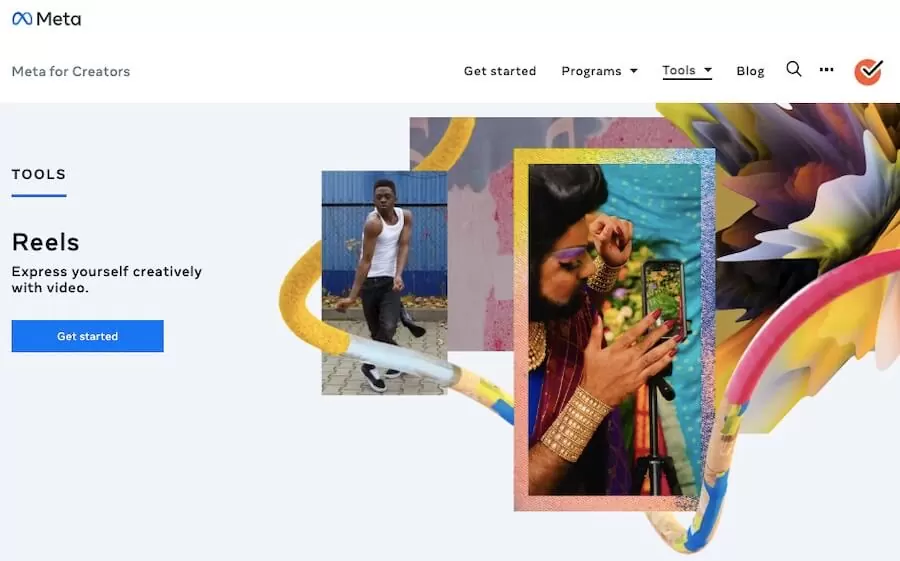 Platforms: Android & iOS
Instagram released a Reels feature as soon as TikTok got banned in several countries like India, Pakistan, and Indonesia.
Reels is a 15 to 30 seconds short video feature that allows you to create clips with audio, lip-syncing, or adding music. There are dozens of video editing tools including hundreds of visual effects, watermarks, and aligning features.
You can easily make a short video just by swiping right on your Instagram homepage. You can use a pre-recorded video or instantly record with your camera.
You can set after-effects in the video after recording the video or just use popular templates during recording. Once your Reel is completed, you can set it to public or private before sharing.
Features
Explore thousands of Reel videos by swiping up down.
Merge other popular clips for reaction, trolling, and roasting.
Use trending hashtags to get featured in regular feeds.
Platforms: Android & iOS
Likee (originally known as LIKE Video) is a free short video maker and sharing mobile application. Likee offers thousands of music filters and stickers that can be used to create videos within one-tap. In this wildly popular app, you can follow your favorite star, comment on their videos, or private message them.
You can increase your popularity by making short videos. Whenever you get any followers or receive gifts, you get experience points that help you increase your level.
After level 35, you can go Live to lively interact with your audience. You can also purchase Diamonds from the in-app shop. If you like others' videos, you can send Diamonds to them and you'll receive Beans. You can exchange Beans for real cash.
Features
Easy-to-use video effects and filters.
Users can create 45 to 60 seconds short videos. (TikTok allows only 30 seconds)
Easy to get popularity and money earning options.
Platforms: iOS & Android
Dubsmash is another popular video-sharing social media app. This is a New York based free application that is available in 20 languages. As the name says, it allows users to create videos by lip-syncing audio clips, songs, dialogues, and quotes.
You can also create your own original music video or short video. Add text animations, colors, filters, and effects to make it more exciting.
If you just want to watch videos, you can find popular videos using hashtags or browsing by actors. You can follow your favorite artists, vloggers, and singers on Dubsmash.
Turn on notifications to watch their videos as soon as published. Create intuitive videos with trending videos to gain popularity quickly.
Features
Tons of visual effects and filters to choose from.
Find and subscribe to your favorite community
Shareable meme templates on Facebook, Twitter and Instagram.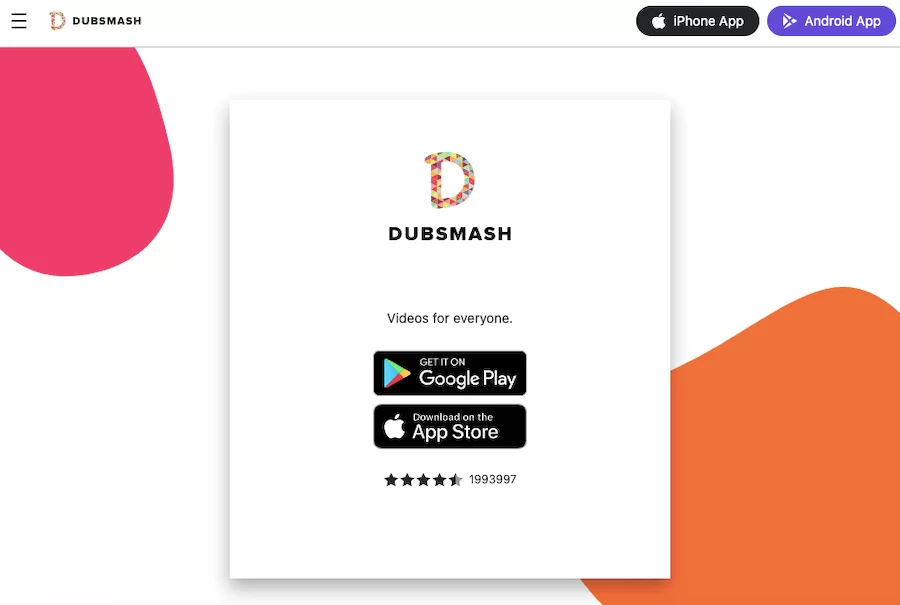 Platforms: Android & iOS
Funimate is one of the most unique video editors. In this free-to-use app, you can not only edit pre-recorded videos but also share them on Funimate and other social media platforms.
You can find popular fan edit videos or even spice up your own videos with animations, transitions, filters, and visual effects.
You can also change the background and add stickers to your videos to show your creativity to your Funimate audience. Join and post your creation to the Funimate community to get a chance to be featured on the front.
You can follow others and comment on their videos. You can use stickers and GIFs to add comments. You can also collaborate with others or merge any viral video into your short video clip.
Features
Offers unique video editing tools and sharing options.
Video collaboration and merging features.
Advanced video editing options are available in the in-app purchases.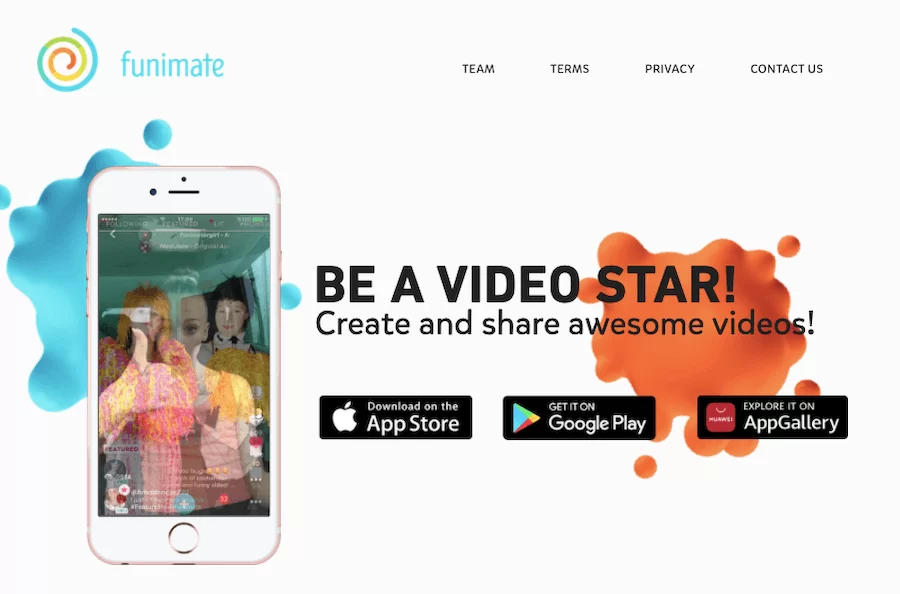 Platforms: Android & iOS
Triller is a US-based video-sharing social media platform. The app allows its users to quickly record videos and share within seconds.
The best part about the app is that its AI technology automatically synchronizes music to your videos. You can also lip-sync your favorite music and add amazing background effects at the same time.
Triller features two types of video feeds: Social & Music. Social feed showcases popular videos uploaded by verified Triller users where Music feed features only music and lip-sync videos.
It offers an amazing collaboration feature where you can quickly collaborate with your friends. However, you won't get any community where you can interact with people but you can still share your videos on Facebook, Twitter, and Instagram.
Features
Powerful AI video editing tools
Scroll up-down to binge-watch videos.
Multiple sharing options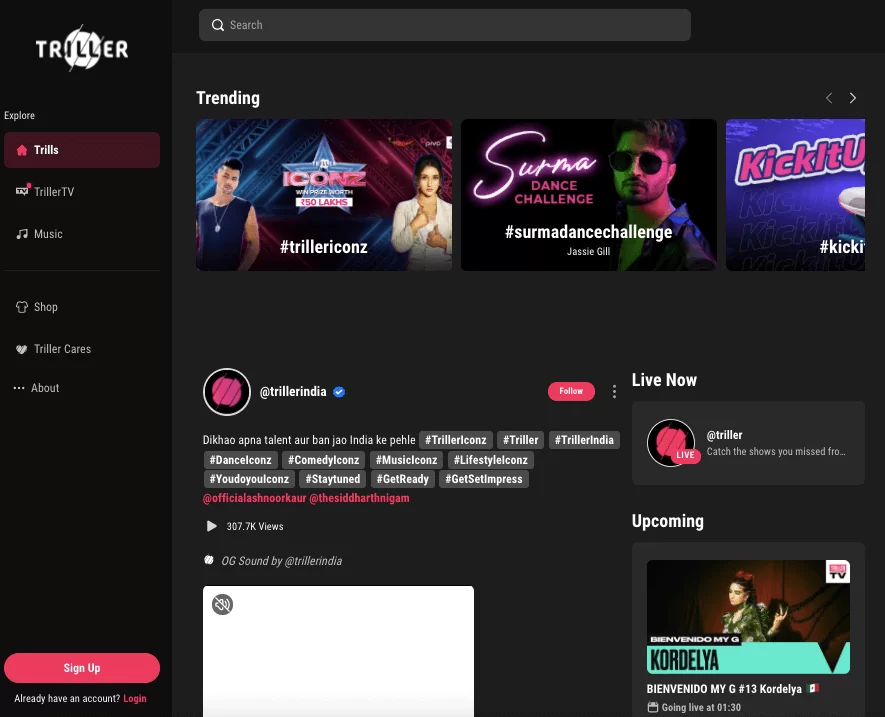 Platforms: Android & iOS
Byte is an old yet rapidly growing short video-sharing app. Byte allows you to create 16-second loop videos. Here you can make animation, comedy, and lip-sync videos with a single click.
Byte was released a year before TikTok but didn't get the same recognition since it doesn't have many editing features. But after the ban of TikTok in Asian countries, it got famous instantly. With its new and improved editing features, it has the potential to rise in other countries too.
Features
Smooth and light video editing tools.
Color and customized chat feature.
Videos are divided into categories.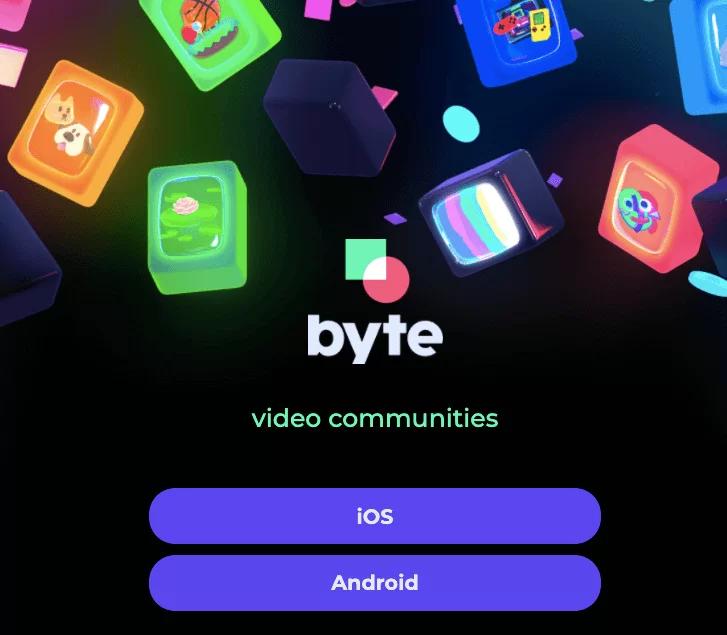 Platforms: iOS & Android
Like other video sharing apps, KWAI also features short video creating and sharing formats.
Here you can explore dozens of short video categories such as comedy, lip-sync, prank, vlogging, dance, magic, and many others. You can not only share your creativity but also get rewards and make easy money.
KWAI allows you to host challenges and contests where creators can participate. This way your content can get recognition with viral hashtags and stories. After a certain number of followers, you can live stream and interact with your followers.
Features
Discover trending videos in multiple categories.
Participate in challenges to earn rewards.
Share videos on other social media platforms too.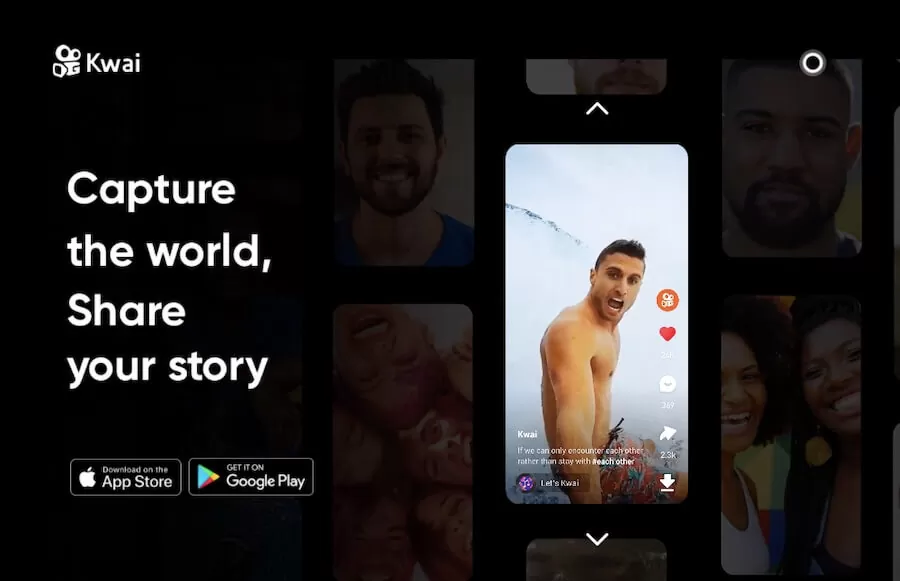 Platforms: iOS & Android
Cheez is a special platform for daily vloggers and unique content creators. Here you can go live and share the video link on various social media platforms. You can also edit videos to share recorded videos. With the tools, you can merge, trim, align, or duplicate videos before sharing.
Cheez also hosts a talent platform where you can share your videos on a particular category such as dancing, singing, magic, and transition. This way you can gather an audience with your talent. Your trending videos can get you rewards that can be redeemed as real cash.
Features
Get recognized with your talent
Earn real money with Cheez rewards
Go live or share short length videos
Platforms: Android & iOS
Lomotif is a special platform for music lovers. This free app allows you to create short videos with your favorite music.
You can add music to your videos with your local music gallery or choose from millions of high-quality sounds from the Lomotif gallery. You can add visual effects from Boomerang-style tools just by swiping.
You can add creativity to your music videos by trimming or adding slow-motion to the videos. Follow your favorite creator and comment on their videos. Filter your search category so you can watch particular videos.
Features
Discover your favorite music and add it to your video.
Share videos without any complications.
Profile customization options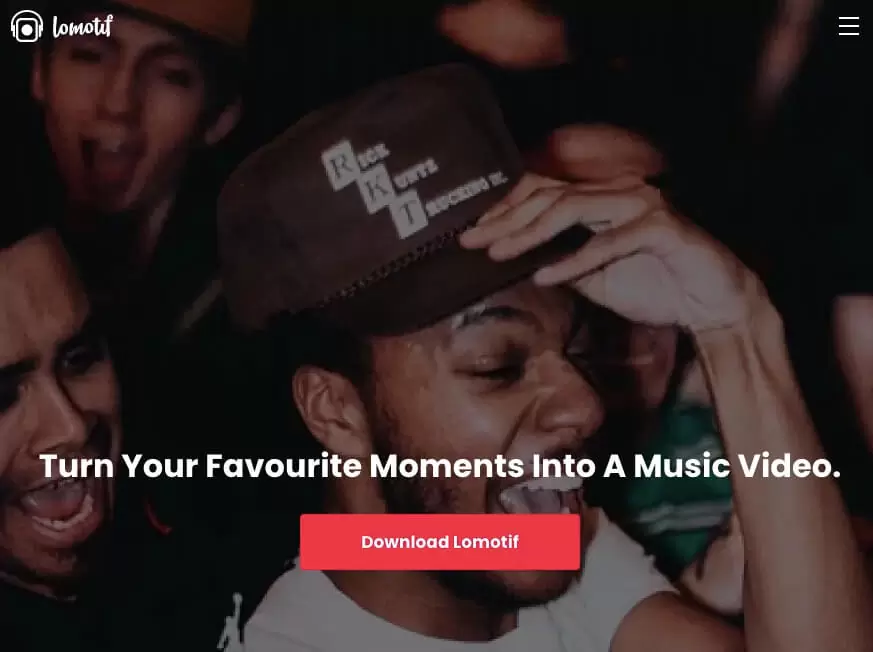 Conclusion
There's no doubt TikTok is the best short video creating and sharing app in the world. But who knows it will last forever.
So it is better to find a platform where you can easily gain recognition and followers. The above-mentioned list is one of the finest in this category. All the apps are free to use.