Ginger Software is one of the most comprehensive and widely used writing assistant software that you can use to produce high-quality content for your business.
It is an all-in-one writing assistant software with Grammar Checker, Sentence Rephraser, Punctuation Checker, Spell Checker and more.
Starting from your Tweet to your blog content, Gmail to Word Document, the Ginger Software works everywhere to make sure that you have a constant proof checker.
Used by over 8 million users, the Ginger Software AI-powered writing assistant certainly is a top contender when it comes to writing assistant software along with the top Ginger Software alternatives that we have listed below.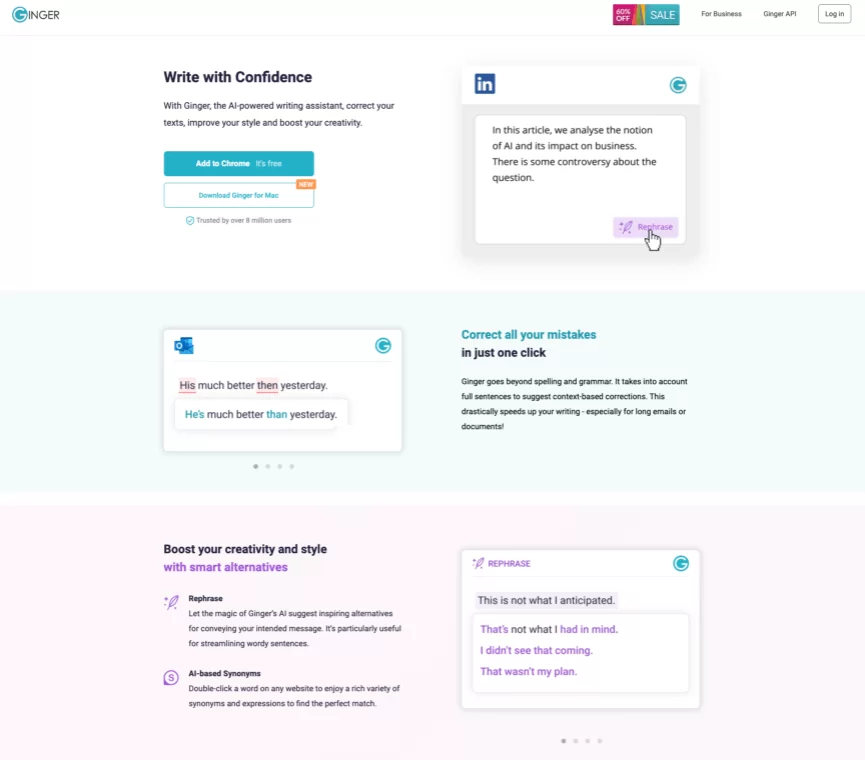 Ginger Device Support
To start with this Ginger review, let's have a look at the device supported and where you can use the software.
Well, if you are using Google Chrome, just add the Chrome extension and you will be able to use the software on any blog, social media sites, emails, or anything else that you browse using the Chrome extension.
If you are a regular Microsoft Word user, you can use the Ginger add-on for Word and make sure that every sentence you wrote on the Microsoft Word is correct.
You can also use the desktop and mobile app for Ginger software to extend usability of the software.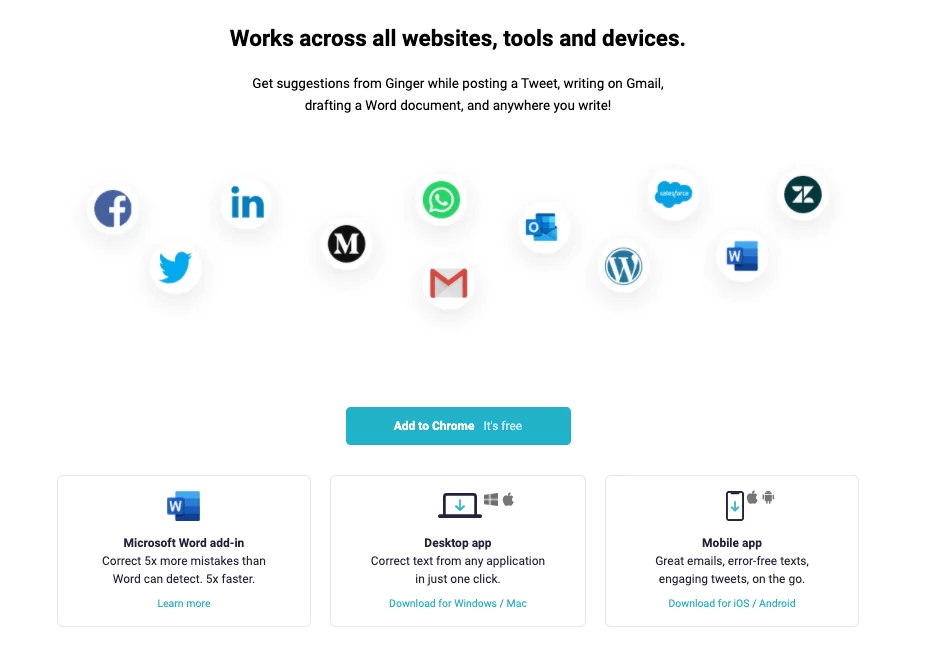 Ginger Grammar Checker Review
Writing your content with correct grammar is extremely important because if you are writing blog content and you make grammatical mistakes regularly, your content will not rank higher in the search engines.
Also, it is very important from user experience as well as brand image perspective.
The Ginger Grammar Checker will check your content in context of complete sentences and suggest you the changes you need to make.
If you are on the free plan, you can check upto 300 words at a time.
Sentence Rephraser
The Sentence Rephraser is another very handy tool by Ginger. If you need a better sentence, you can simply paste the paragraph and the system will give you a number of different variations to choose from.
So, it will make sure that you are never stuck and come over the writer block when you are writing any important piece of content.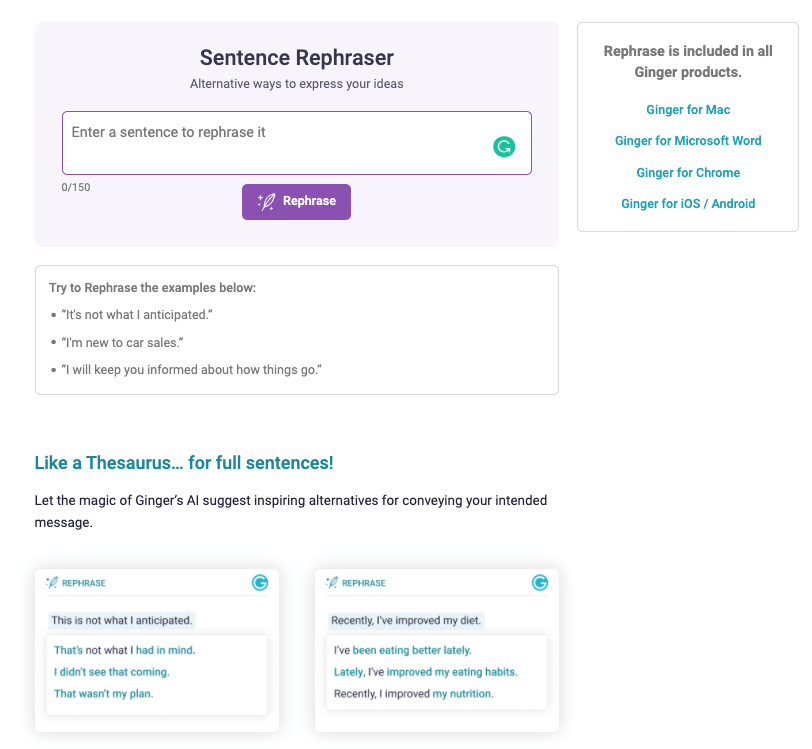 Spell Checker
While typing really fast, we all make spelling mistakes. The Spell Checker by Ginger will make sure that you can avoid those typos in your content. You can add the browser extension and it will keep checking your content for spelling errors.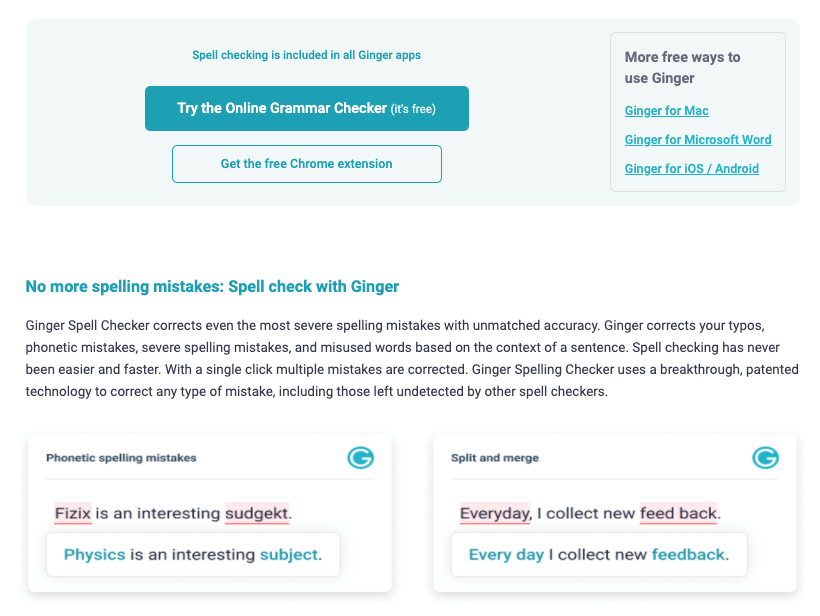 Punctuation Checker
Punctuation Checker is another important feature by Ginger Software. When it comes to quality writing, punctuation is very important.
The software will do a deep analysis of your content and Ginger detects punctuation mistakes.