One of the most comprehensive keyword research tools, Wordtracker has been around for years and offering services to business who wants to grow organic traffic.
Wordtracker started its operation in the year 1998 when even Google was in beta. They used to offer reports to users around the topics that users are trying to find in various search engines.
No matter what kind of business you are managing, Wordtracker will surely have to create the perfect content strategy and drive highly targeted traffic to your business.
You can use this tool to do detailed research before you get into any niche. If you are managing an eCommerce business, Wordtracker will be very handy and be an important part to grow your revenue.
You will get 10,000 different keywords perfect search with all the important aspects such as keyword traffic volume, difficulty to rank etc.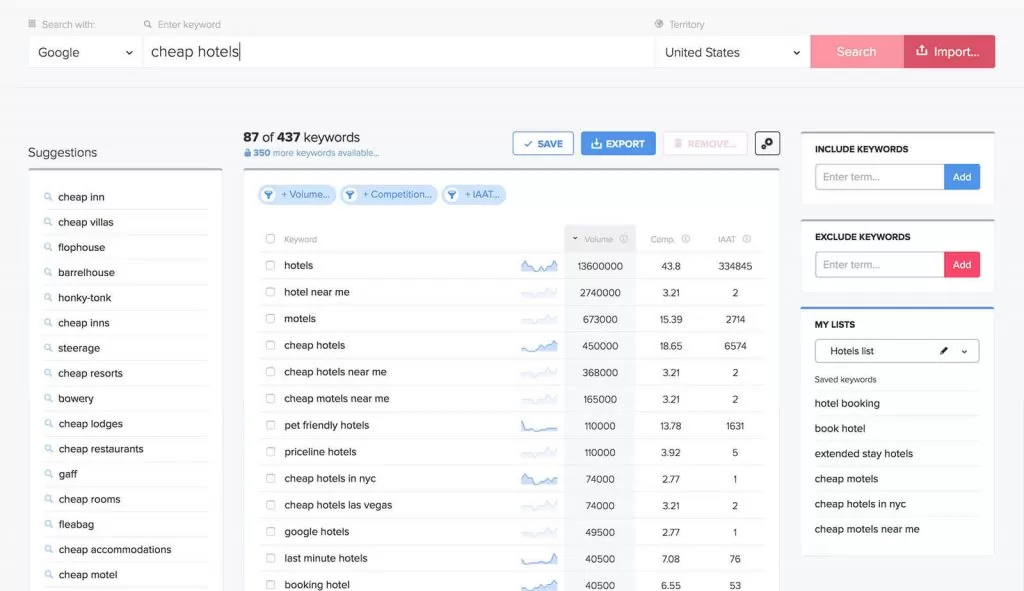 Analyze competitors' keywords
Wordtracker is one of the best tools to do a detailed analysis of your competitors' keywords. You can get reports on the top keywords of your competitors so that you can replicate similar keywords for your site as well.
You can also use the tool to find related keywords to your primary search term as well as long tail keywords that you can target through your content.
Top Features of Wordtracker
In this article, you will find some of the top Wordtracker alternatives that you can use for SEO analysis. These are the best tools to do a detailed analysis of your competitors' site.