There are a number of features you should know about before using Visual Composer. Here are the ones you should know about:
Drag-and-Drop Page Builder
The first thing that you will notice about Visual Composer is the drag-and-drop interface. With it, you can create any layout imaginable without touching a single line of code.
This drag-and-drop web page builder makes the complete process of creating a website easier than ever. It can be used to create any page such as blog, gallery, product showcase, or contact us form.
You can drag and drop elements such as text, images, video, or social media icons anywhere on the page. You also get a visual display of your web page in real-time with the drag-and-drop builder for a better understanding.
The integrated drag-and-drop web page builder is not only easy to use but also versatile.
It is compatible with all WordPress themes so that you can change the theme as you like and use the Visual Composer plugin to customize the look of your site.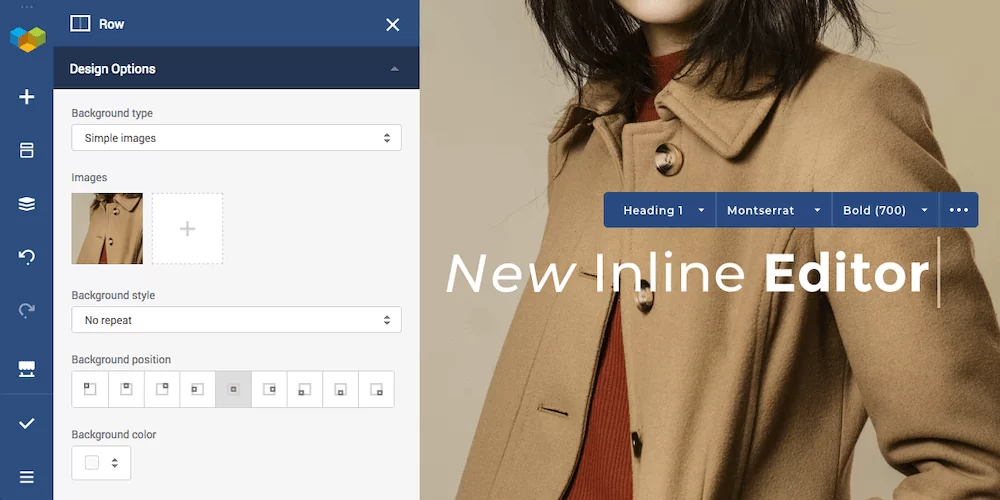 Responsive and Beautiful Ready Templates
The need for a beautiful, productive, and ready-to-use web page template is a must for modern business needs and issues. With Visual Composer for WordPress, you can find a huge selection of templates and themes.
Visual Composer also has the ability to create custom web page templates by dragging elements from its library, which is one of many advantages that make it so popular among designers and developers.
You get to choose from over 300 different templates, including the most popular and trending topics such as luxury design and food blogger templates.
Visual Composer offers some of the best themes that can be used to create custom web page layouts or designs without having any coding knowledge.
You get to create templates to create different elements, such as contact form, testimonials, sliders, portfolio, and blog page, so it is perfect for those looking to create a professional website.
You can also reuse your templates on other parts of your web page for better efficiency. You can either import an existing template or export the one you have created and use it for another project that needs this kind of layout.