Penji is a popular platform known for graphic design, marketing, branding. You can get unlimited graphics designed by experts for a flat monthly price.
Penji is one of the most cost-effective options for graphic designing rather than hiring a full-time or freelance graphic designer, which would be far more expensive. It is best suited for organizations that require high-quality graphics on a regular basis, such as bloggers, content marketing agencies, and graphic design websites.
Clients will have access to infinite design projects as well as unlimited revisions. Penji won't hesitate to make as many modifications as you need until you have exactly what you want, and they won't charge you extra for it.
Clients receive solely customized graphics from Penji that are free of copyright infringement issues. All designs developed will be sent to clients with rights and permissions.
Penji's 24 to 48-hour turnaround is one of the most important highlights of the platform. The first sketches are delivered in 24 hours, while the complex designs can take up to 48 hours.
If you sign up for a subscription, you can cancel it at any time. Also, it does not bind you with any obligations and is very easy to use.
There are some specific plans where you get a dedicated account manager who oversees the designer's work. This reduces the need for clients to continuously monitor the design process.
How does Penji work
After learning about Penji, you might be wondering how it works. Here are the steps to guide you.
After logging in or signing up at Penji, you need to fulfill the requirements needed for your design projects.
Once you are done filling in the details, Penji's system will assign the best possible designer automatically.
You will receive your first copy of your request within 24 to 48 hours after the designer completes the job.
You can request as many edits as you want until the final product is exactly what you desire. Once you are satisfied with the designs, you can easily download them.
You just need to check your dashboard to know if your work is completed or not.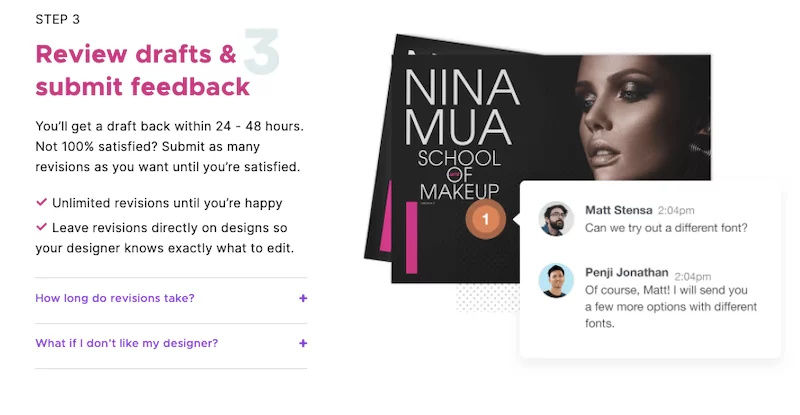 Get Unlimited Designs for a Fixed Price
The best part about Penji is that you know how much are you going to spend in a month on graphic designs. Penji gives you the option to get unlimited designs created by experts at a fixed monthly price.
You have the option to select from over 120 different categories of design types. Be it graphics for your blog posts or your social media posts, everything can be done for one single price.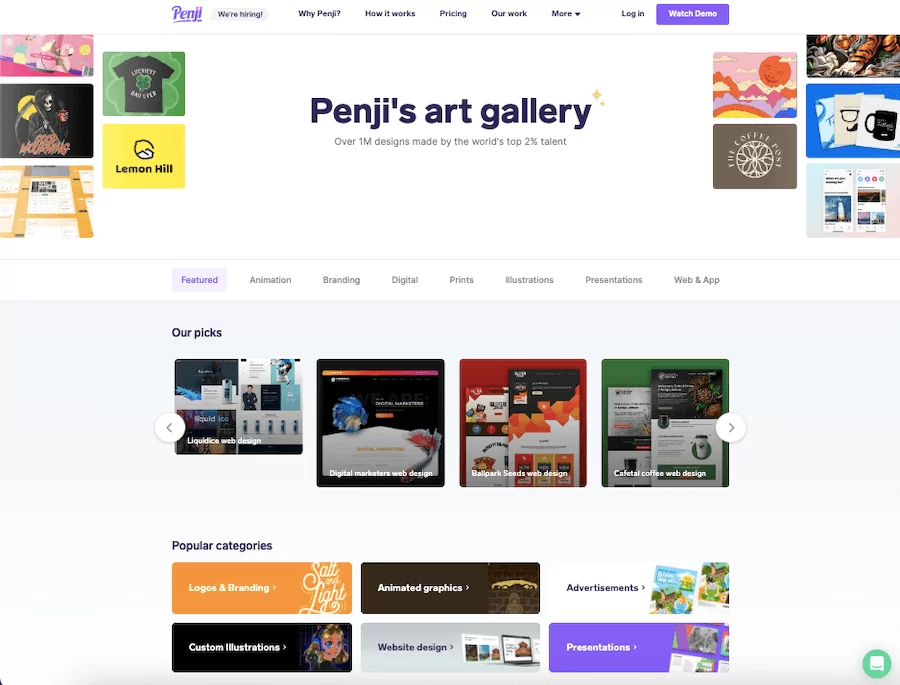 What Kind of Designs Can Be Done on Penji?
Penji is one of the most comprehensive platforms that will take care of practically all kinds of graphic designs you may need for your business.
Starting with logo for your business to banners, social media graphics and all other kinds of designs will be taken care of by the Penji team.
Here's are the list of graphic designs that can be done on the Penji platform.