If you have a video that needs editing, you don't need to download and install any video editor software on your computer.
There are a number of websites that provide free video editing tools for making simple edits on your video. The following are the top video editor that you can use to edit your video online.
When you go for the video editing software, most of them have a learning curve. You have to spend time with the software to understand it and make it work properly.
However, online video editing platforms are generally easy to use and offer you the tools that you will need to edit your video properly.
Let's get into the list of top video editors without further ado
1. Kapwing
Kapwing is a free online editor that allows you to make a few simple edits. You can choose from several aspect ratio presets or enter a custom aspect ratio for the video. With the trimming tool, you can drag the sliders to select the part of the video you want to keep.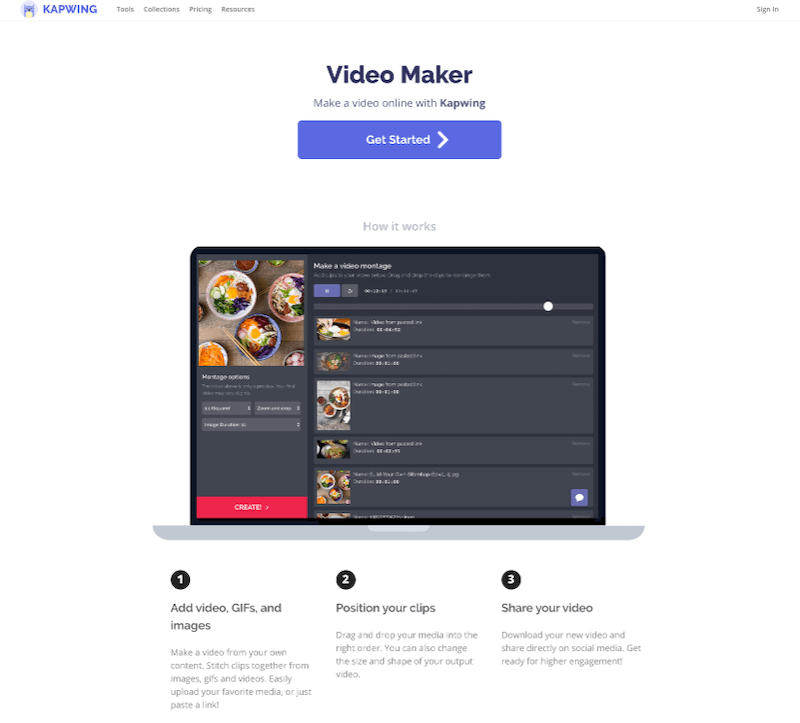 2. Adobe Spark
Adobe Spark lets you edit a video by adding text, photos, and icons. You must have an account with them to use their online editor. You can also add title, credits, and outro scenes into the video. It offers options to create a video with free templates.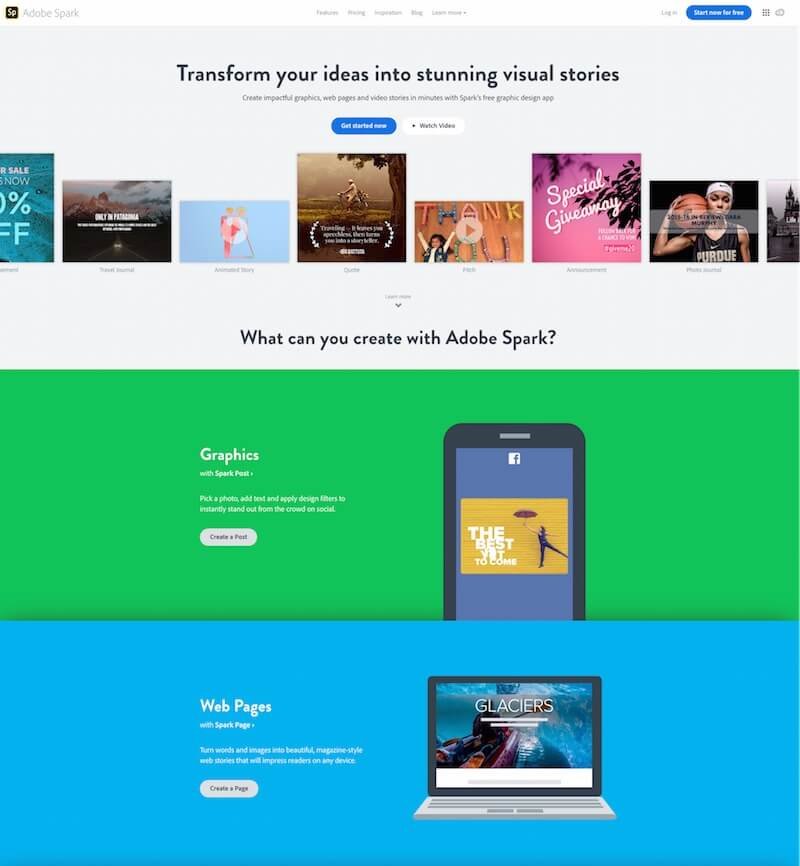 3. Movavi Video Editor Online
Movavi video editor online is an online video editor that lets you create a video from scratch with free templates.
It offers several free font styles and all the basic text formatting options. You can add your own music or select a free track from the built-in music library.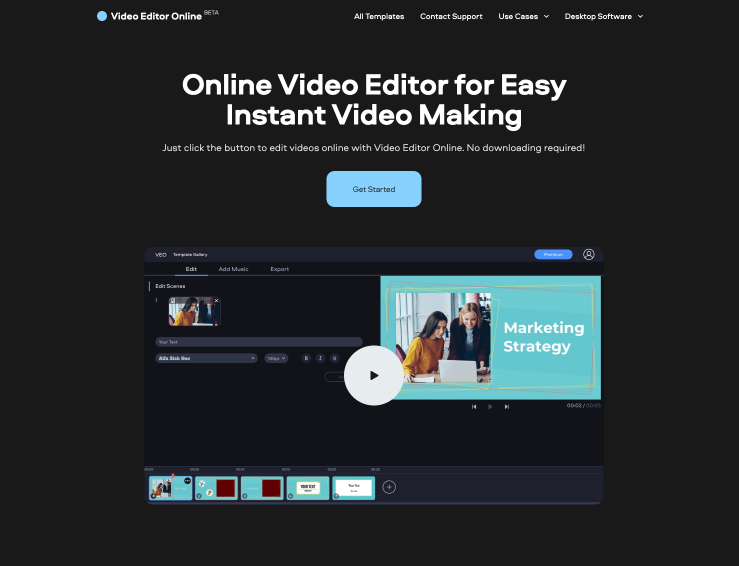 4. Hippo Video
Hippo Video Editor allows you to record a video from scratch or import and edit an existing video. You must sign up for an account to access the free video editor.
In the quick edit, you can perform basic edits such as trim, crop, text, picture, emoji, callouts, blur and resize. The pro edit mode allows you to edit the video in a timeline.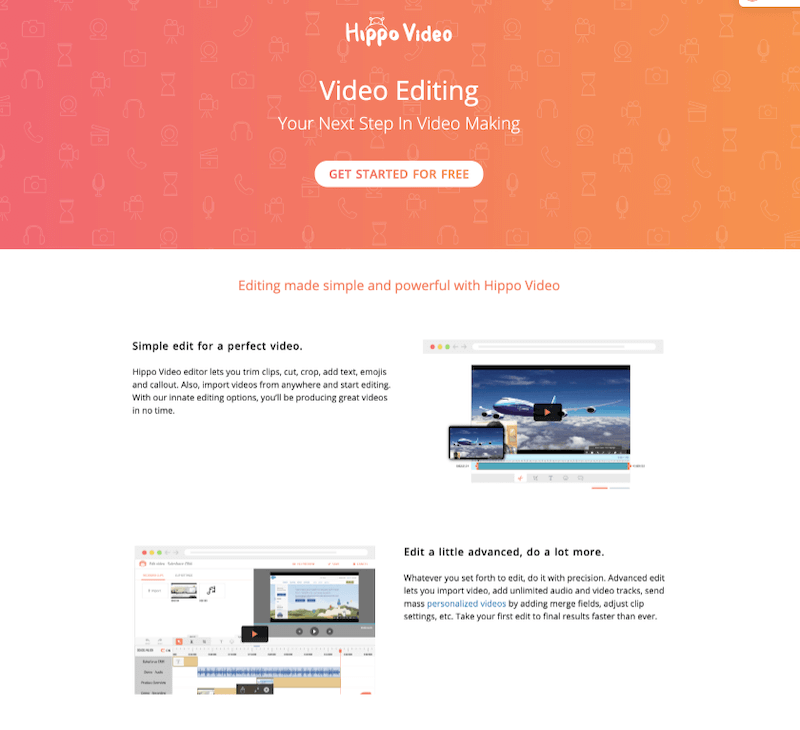 5. Veed
Veed does not require you to sign up for an account. You just press the upload video button to upload your clip and it will automatically redirect you to the online editor.
With this online editor, you can add auto or manual subtitles for your video. You can also add text, image, progress bar, sound wave, and emojis in the video.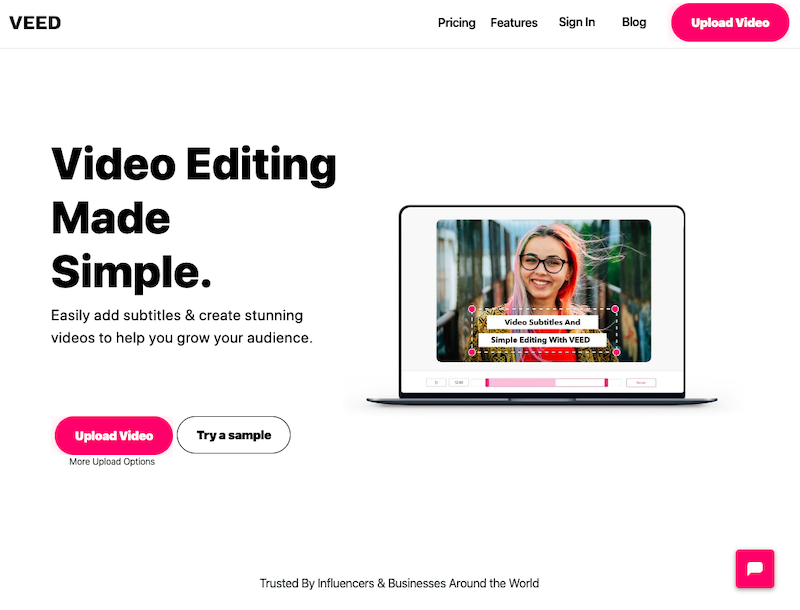 6. Design Wizard
Design Wizard allows you to get started in creating a video immediately by pressing a button on the homepage. You can choose from several video templates on the left.
You can also add images and text to your video. You can also upload an existing video and edit it on a timeline.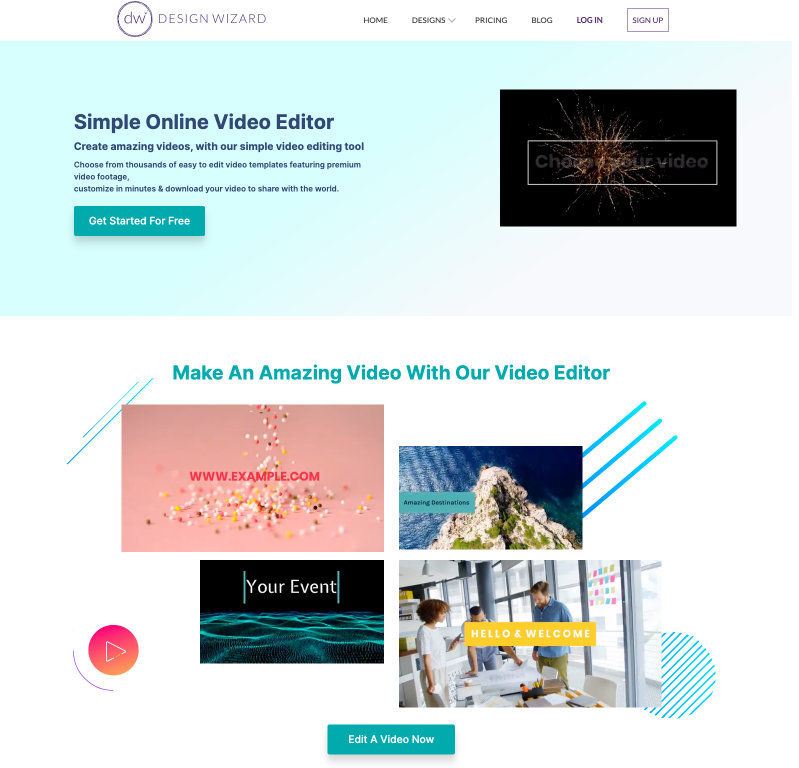 7. Clideo
Clideo is great for merging several clips to make a single video. It also has a crop tool that allows you to crop to a certain aspect ratio from 1:1 – 5:4.
It lets you integrate crossfade transition into your video. You can also add audio into your video with Clideo.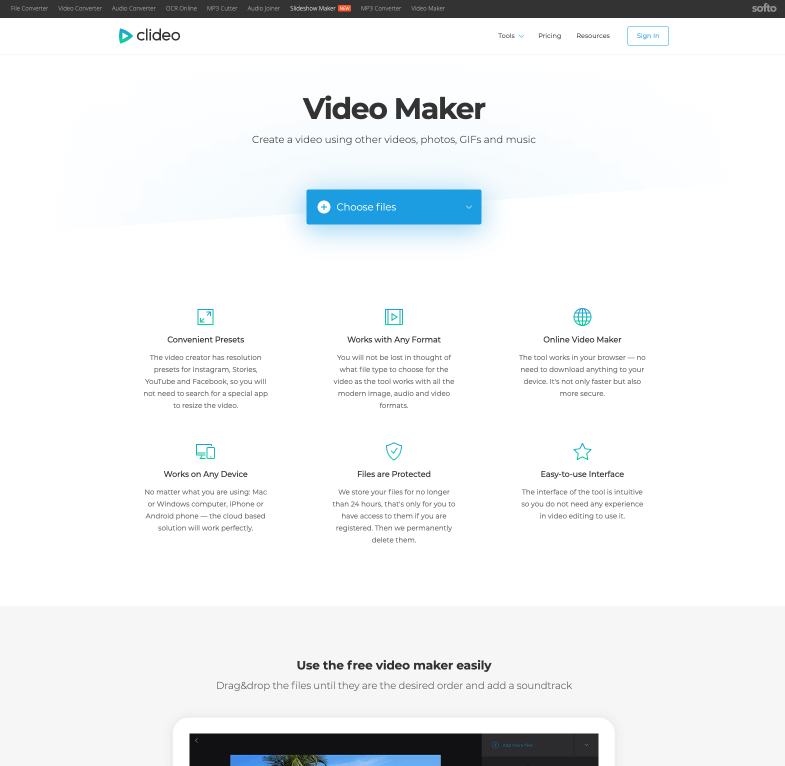 8. Online Video Cutter
Online Video Cutter allows you to upload and edit your video in a few days. You can use this video editor to trim, crop, and rotate your video.
It can also convert your video to a wide variety of formats. It is perfect for editing a small video file.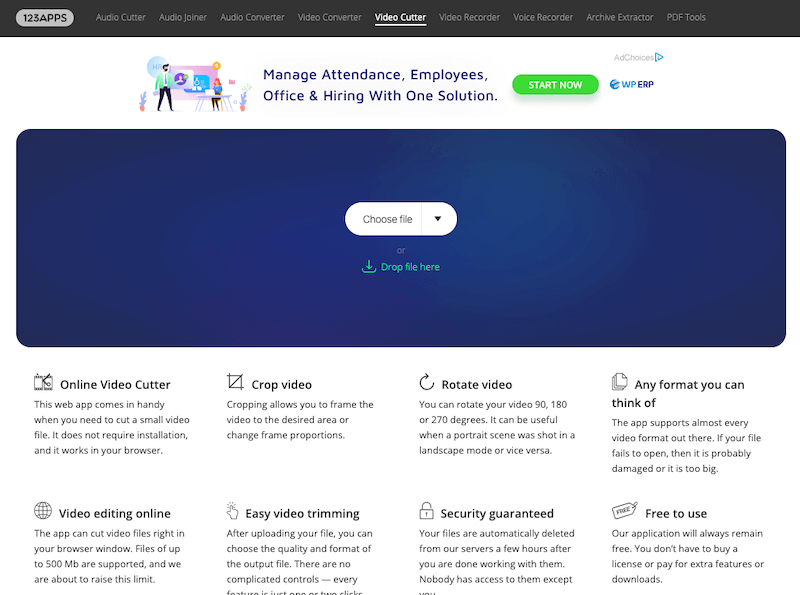 9. Video Tool Box
Video Tool Box is a free to use online video editor that requires registration of a new account. They will send a confirmation link to your email.
After you uploaded your clip, you must check the checkbox beside it and select the editing options in the drop-down menu. It offers several editing options for the video including convert, cut/split, demux, add subtitles, adds audio and crop.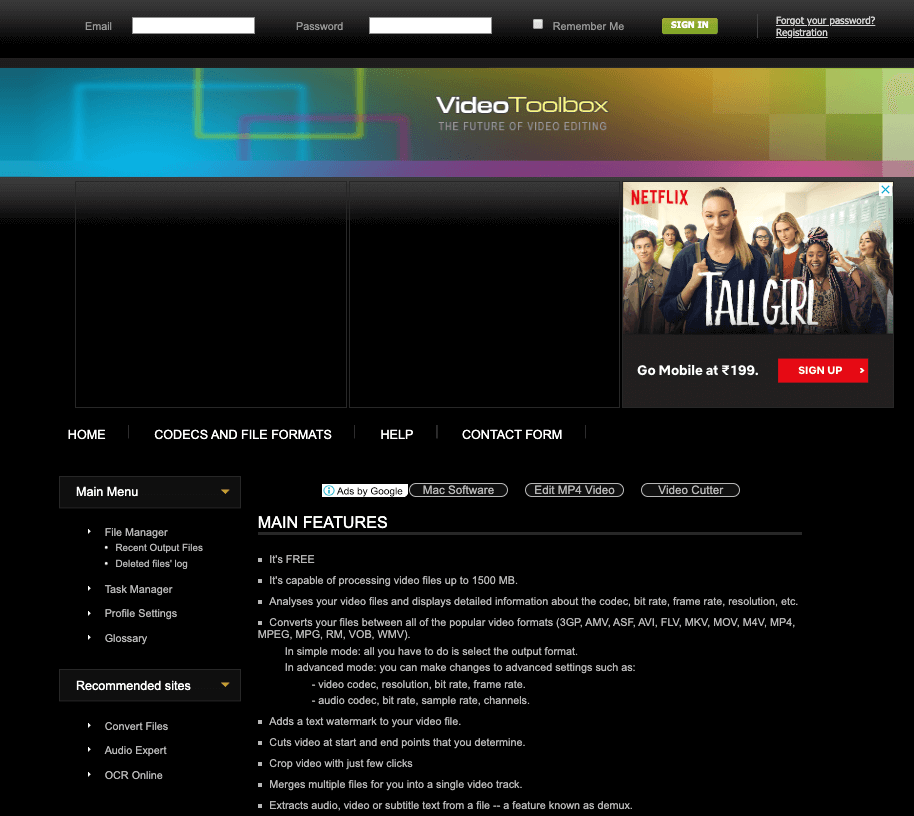 10. Online UniConverter
Online UniConverter is a free online video editor offered by Wondershare. To get started, you just drop your clip into the file drop zone to upload it.
You can perform several basic edits such as trim, crop, rotate, and make other adjustments. It does not add any watermark to the edited video.