Are you looking to get detailed insights into Fastreel? Well, you have landed on the correct page.
Online video editors are becoming popular, especially with the increase of videos for multiple purposes. Fastreel is one of the finest online video editors making it easier for users to create high-quality videos in a few minutes.
With various biased reviews online, deciding whether Fastreel is worth the purchase or not can be challenging. Therefore, in this article, we have done an honest Fastreel Review listing everything you need to know.
Ready to find out what Fastreel is all about? Continue to read it till the end.
How Does Fastreel Work | Interface & Ease of Use
Whether you are a beginner or a professional, you must look for an online editor with an easy-to-use interface. Fastreel provides a beginner-friendly and easy-to-use interface.
The interface is a dark theme making it easy for everyone's eyes. When you are searching for any feature, every tool opens in a new tab.
Additionally, many tools are automated, meaning all you need to do is upload your file; the tool operates automatically, whereas tools like resizing and filters only work when you do manually adjust the settings.
Furthermore, it offers a drag and drop control to edit your videos, make videos from scratch, or manage your projects. The editor supports various file formats for import, such as JPEG, AVI, PNG, WMV, GIF, MOV, MP4, and MKV. You can upload your file from either Dropbox or your computer.
Note: The size of every file should be less than 500MB.
When it comes to movie making, you can create beautiful slideshows from scratch. With its excellent functionalities, you can easily upload your videos, add music to them, add captions, and add various stylish transactions and later save it.
If you want to export your file in MP4 format, you can directly export your project to YouTube or Facebook without leaving the editor if you are using templates.
What's Inside Fastreel— (Templates and Tools)
Fastreel lets you create videos in two modes -templates and online tools. Let us take a look below at both the modes in detail.
Templates:
For a theme-specific video, Fastreel's templates are an exceptional choice. With the pre-made templates, you can create your video in a few minutes. The online editor offers more than 38 ready-made templates based on different styles, and more templates are added regularly.
Different styles include birthdays, Intro, outro, wedding, advertisement, graduation, book trailer, and more.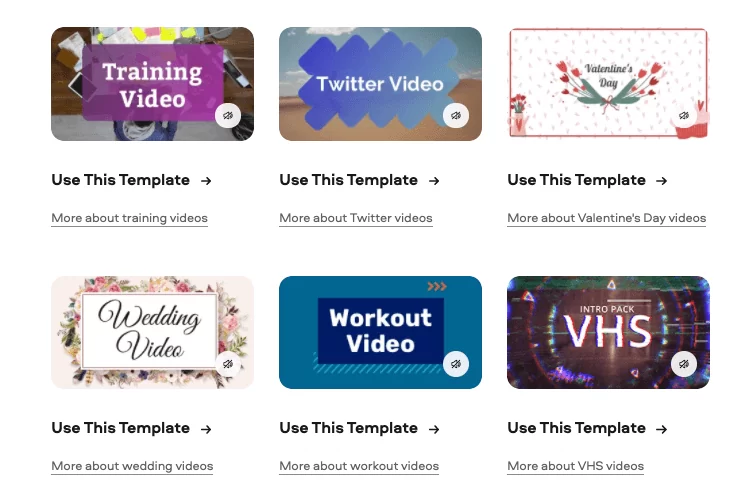 Every template includes multiple slides with background effects, animated texts, and more. When you pick a template, you only need to import videos or photos inside the empty area.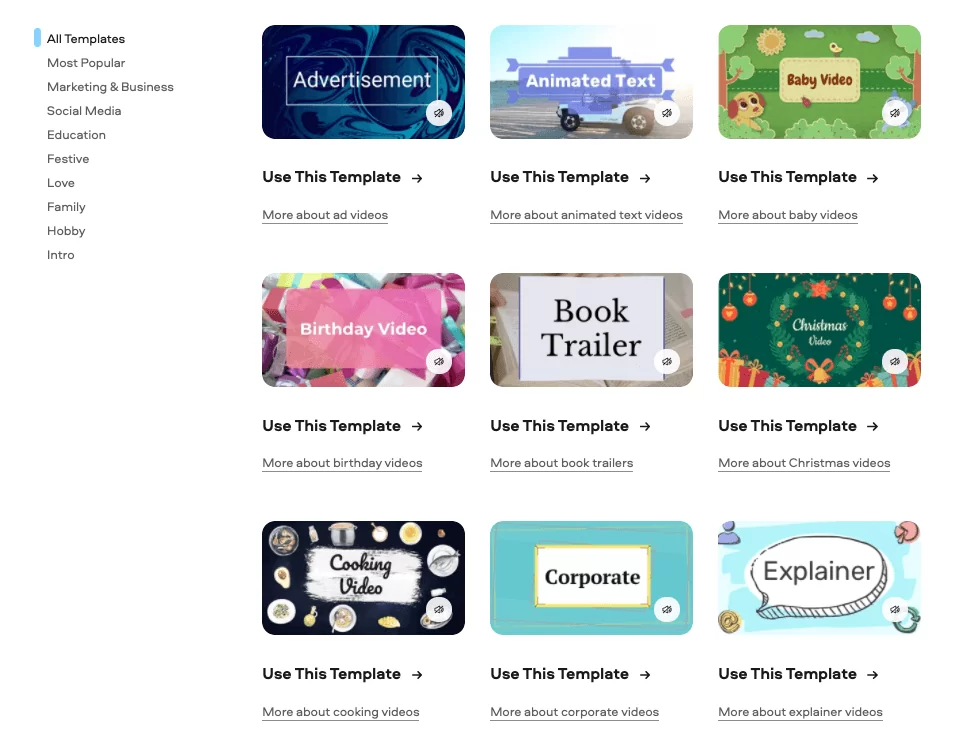 You can pick music from Fastreel's in-built music library, add texts, and more. You can even change the fonts and adjust text size, and more. However, the only drawback is that it does not let you change the color of the schemes, so you will have to use only the default color schemes.
Fastreel Tools:
Fastreel introduced an advanced toolkit through which you can work on your videos with more editorial control.
The Fastreel tools include:
The perks of these tools are that you can edit or manage your project by focusing on minor details. In addition, you can make changes only to aspects you need.
However, this process can be time-consuming. You cannot use various tools at once. After using each tool, you have to save your project and then use the other tool.
Fastreel Pros and Cons
Now that we have reached the end of the Fastreel review let us take a look at the pros and cons of the software.
Fastreel Pros:
Cons:
Fastreel: Final Thoughts
Fastreel is an excellent online video editor for users looking for an easy-to-use editor that allows you to make videos quickly.
To use Fastreel, you do not need to have any technical knowledge. All the tools inside function easily and let you export your project with the highest quality.
The free version works pretty well; however, you get to enjoy Fastreel to its full potential with the premium plans.
We hope you enjoyed our Fastreel review. Over to you, what are your thoughts about Fastreel? Let us know in the comments section below.