WeVideo focuses its work as a web-based platform. You can use WeVideo with any browser, including anything that your Mac can utilize. You can also work with different videos on your iOS devices that you might have if necessary.
WeVideo gives you full control over many of the things you want to do with your videos. With WeVideo, you can quickly work with different things such as producing motion effects, generating unique transitions, and even working with green screen effects as you see fit.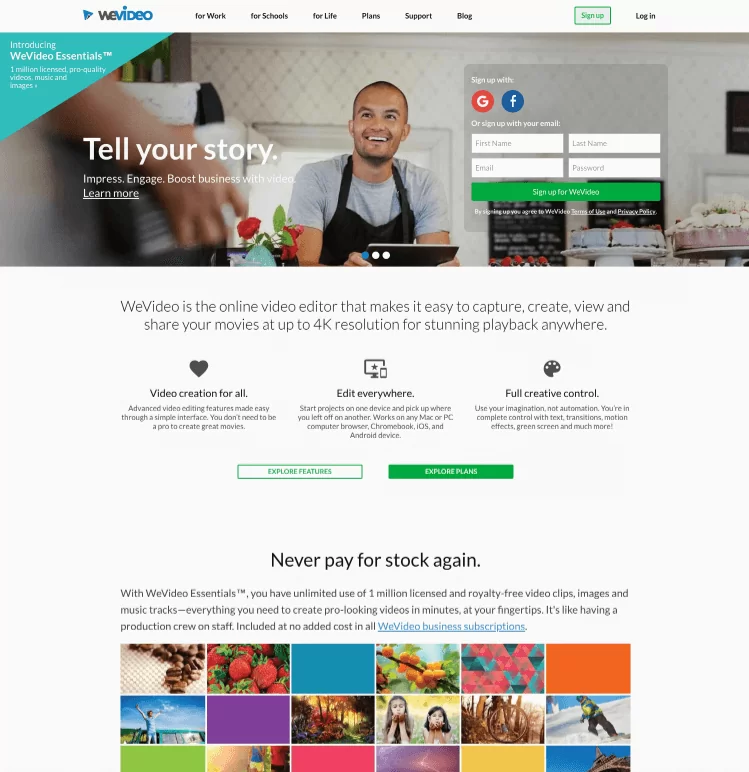 Ready video Templates
Not every user is good at creating a video from the scratch, so the ready video design templates offered by WeVideo will make up for it.
Even if you are a pro video creator, the ready templates will help you to save a lot of your time and make sure that your videos look stunning, and help you save a lot of your time.
You can browse through the collection of hundreds of templates and choose it based on your requirement and create your videos quickly.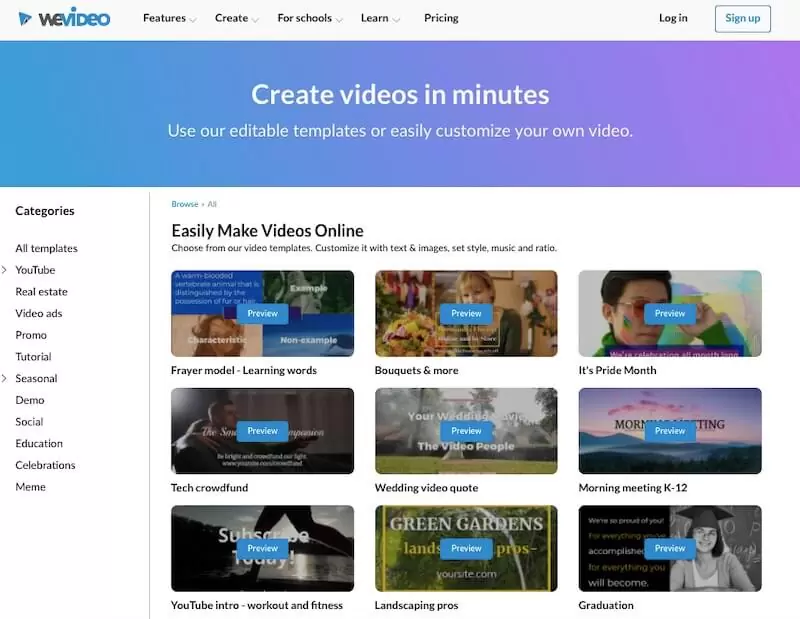 Easy Video Maker
WeVideo comes with easy to use video maker. You can upload any photo or video clips that you might like to use on your video.
You can create an attractive intro video to add to your video and upload it in this system to use it on every video that you create using the WeVideo creator.
There are multiple features like you can trim video, merge videos, add music to your videos, add text and do a lot of other things.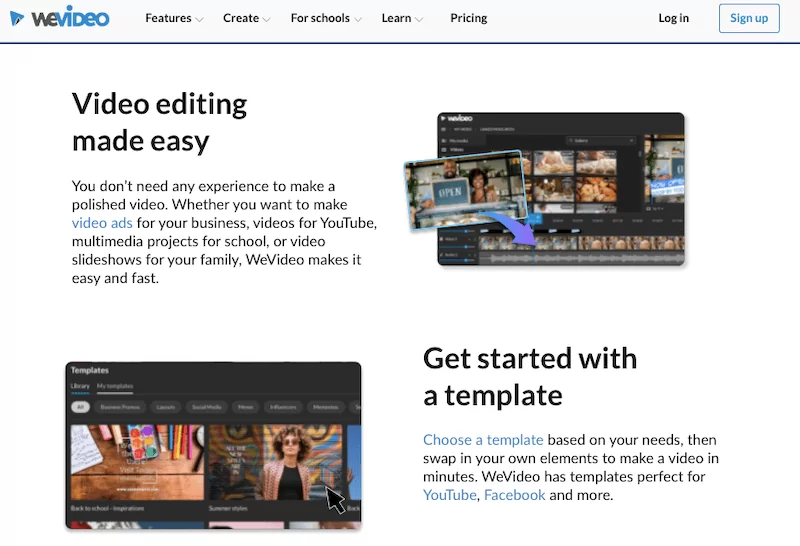 Create Tutorial Videos
Tutorial videos are a big part of every business these days. If you are managing any product business, you will have to create tutorials to make it easier for the users to understand how it works.
The WeVideo software gives you the option to create amazing tutorial videos by sharing your screen so that you can showcase everything step by step.
It also gives you the option to showcase webcam and screen recording simultaneously.
Record Webinars
As the work-from-home culture is growing, the importance of webinar software is also increasing. When you have the WeVideo software, you don't have to go for any other additional webinar software as you can use this video maker to record your webinar and record yourself simultaneously.
So, you can record and automate the process of educating your users through the recorded webinars.