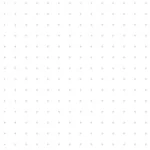 WeVieo, a comprehensive online video editing solution to create engaging videos using any device
WeVideo Review: Top Features, Pricing, Pros & Cons
WeVideo with over 30 million active users is a popular solution to create engaging videos for your business, YouTube, Instagram, and social media channels.
The platform offers you a simple online video editor that you can use through all different devices such as Windows, Mac, IOS and all other mobile devices. It offers you tons of royalty-free images, videos, and music tracks that you can use while editing your videos.
Let's have a look at what WeVideo have to offer in detail below and the top WeVideo alternatives that you can use to edit your videos.
Easy web based platform
Largest collection of video templates
Collection of free photos & videos
Easy video editor
Screen recording & webinar option
Some users might find it a little slow
We love to hear from you. If you have used this product already, please share your thoughts with our audience.
01.
Easy online video editor
03.
Free videos, images and music tracks
04.
Ready video templates
05.
Available through any device
06.
Good for social videos
07.
Mobile device friendly
Krishna Menon: CEO of WeVideo
Krishna Menon, the CEO of WeVideo, has been a driving force behind the company's technical achievements and explosive growth since its earliest days. In his role as CEO, Krishna is responsible for guiding overall strategy and running WeVideo's daily operations. His more than 20 years' experience developing video-related technologies and products, for both consumers and business applications, made Krishna the ideal choice for the first CTO of WeVideo when he joined the company in 2012.
Source: WeVideo
How WeVideo Can Help?
WeVideo is a video-making platform that is used by over 30 million users. Even if you are a complete newbie when it comes to creating videos, you can use this platform to create engaging videos for your website or social media channels.