In the past recent years, a vast competition is visible in pay-per-click (PPC). Many advertisers have now realized the importance of paid search exposure.
If you want to create more exposure for your website, PPC is one sure way of getting the job done. A smart thing to do is to use a small bit of your marketing budget to PPC.
What is PPC Campaign?
A PPC campaign is an online advertising strategy that allows you to generate leads and sales by placing ads on search engines, social media platforms, and other websites. The key to a successful PPC campaign is choosing the right keywords and creatives (ad copy) that will attract your target audience.
When done correctly, a well-optimized PPC campaign can be a great way to drive traffic to your website and generate leads and sales. However, if not done correctly, a PPC campaign can be a wasted investment.
To ensure that your PPC campaign is successful, there are a few key things you need to do:
Choose the right keywords
Create compelling ad copy
Target your ads to the right audience
Monitor your campaign regularly
Adjust your bid prices based on performance
If you are confused, we are here to help you by telling you about the best practices of successful PPC campaigns. 
01

. Figure out the best keywords
Google uses a bidding model for PPC. The amount that you spend on each click will depend on the competitiveness of the keyword.
If you choose a very popular keyword for your campaign, you will end up spending a humongous amount of money on little traffic.
However, if you choose a less popular but highly relevant keyword, you will get better traffic even when you spend less amount of money. While selecting a keyword, you have to take care of the following points:
Plenty of keyword research tools are already available in the market. You can choose any one of these keywords to carry your proper research.
You can start your research with the Keyword Planner provided by Google or you can start with Ubersuggest which is free to use keyword research tool. With this tool, you can find the potential traffic volume for any keyword along with the CPC rates.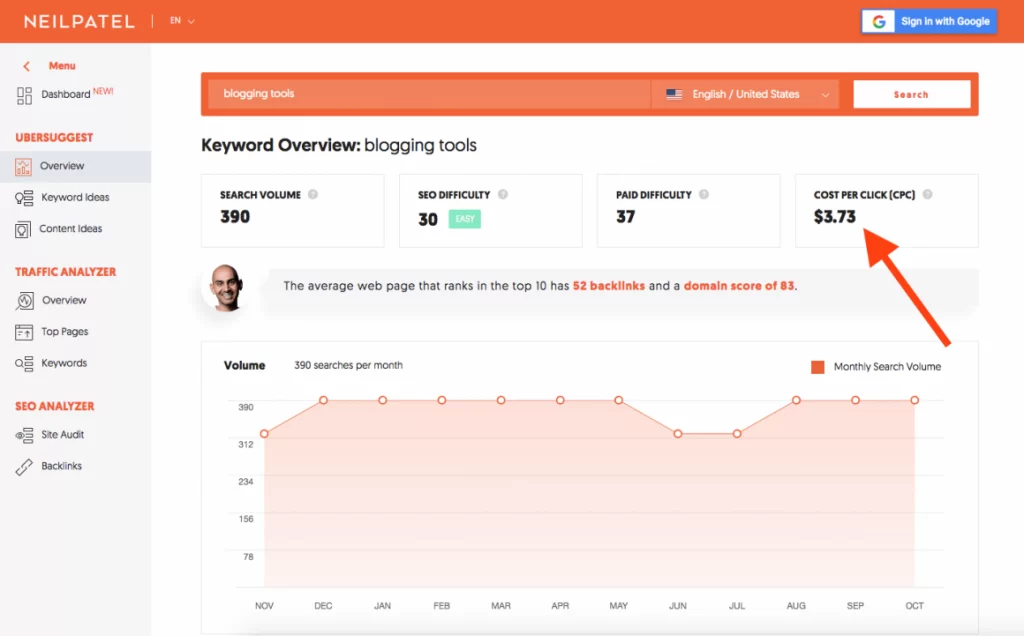 02

. Choose your target audience
When you are doing PPC marketing, you should have a clear picture of the audience that you are targeting. It would help if you had a clear idea about the language that your target audience speaks.
This is particularly crucial because this is what will make a connection between your campaign and your target audience. It is advised that you create a buyer persona to know your customer type.
This will help you in creating a successful PPC.
There are plenty of targeting options available. You need to choose the right settings to make sure that your target audience is adequately covered. Google offers users five targeting options:
03

. CTAs are must in the ads
Do you want your target audience to simply watch your ads or you want them to take actions? Of course, you want them to take actions else the entire campaign will turn meaningless.
What is CTA?
CTA stands for call to action, if you are running an ad campaign or created a landing page for your product or services, I'm sure you would like your audience to take some action such as buying your product or trying it for free or even subscribing to your email newsletter.
buying your product or trying it for free or even subscribing to your email newsletter.
You, therefore, need to include CTAs in your ads. It is advised that you always urge the target audience to click on links. You can include CTAs like:
These are a few examples of click to actions phrases. You can always innovate.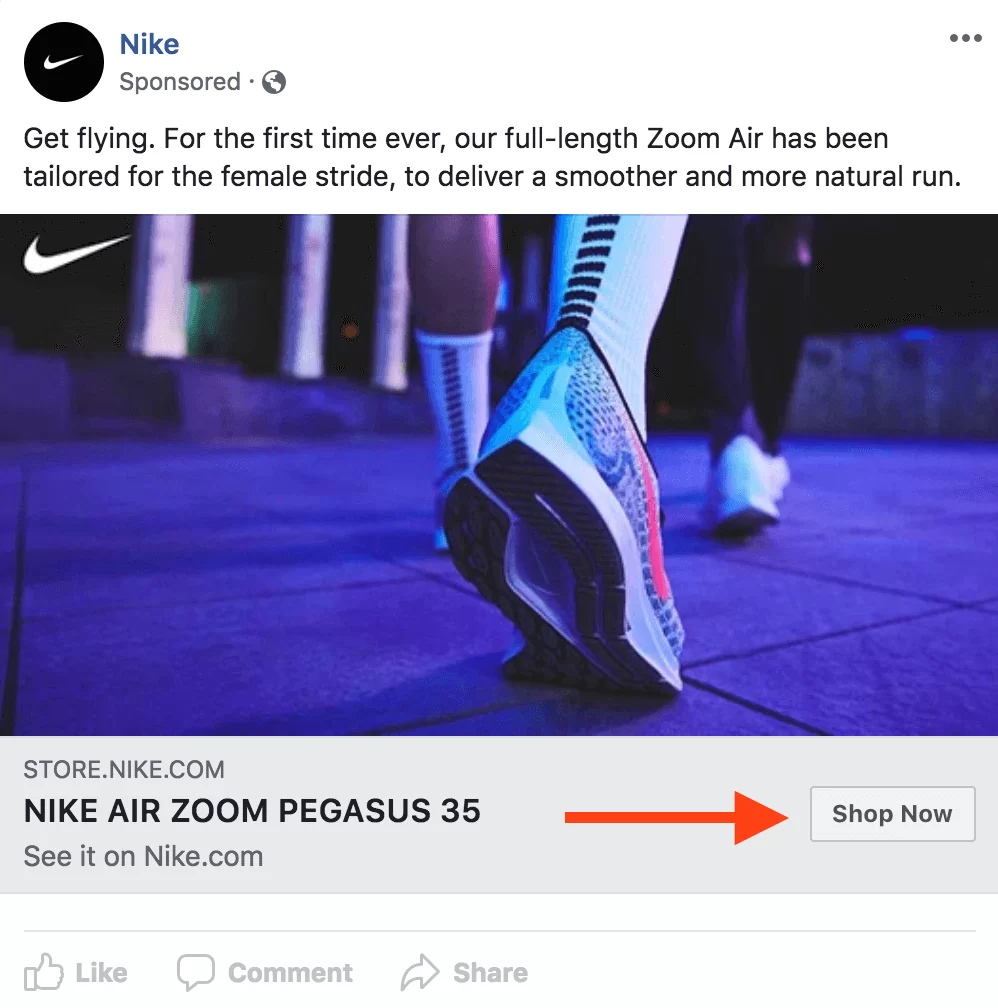 04

. Create a great landing page
After your target audiences click on a link, you need to provide them with something worthwhile. You must create a strong landing page. Else the bounce rate of your website will go high.
Make sure that you deliver what you have promised. Your landing page should fulfill the goal that you have for your website.
You will need the right kind of tool to create a high-quality landing page. If you are using WordPress, you can use a landing page plugin like Thrive Architect or if you are using a theme like the Divi Theme, you will have ready to use landing pages and amazing page builder to support you.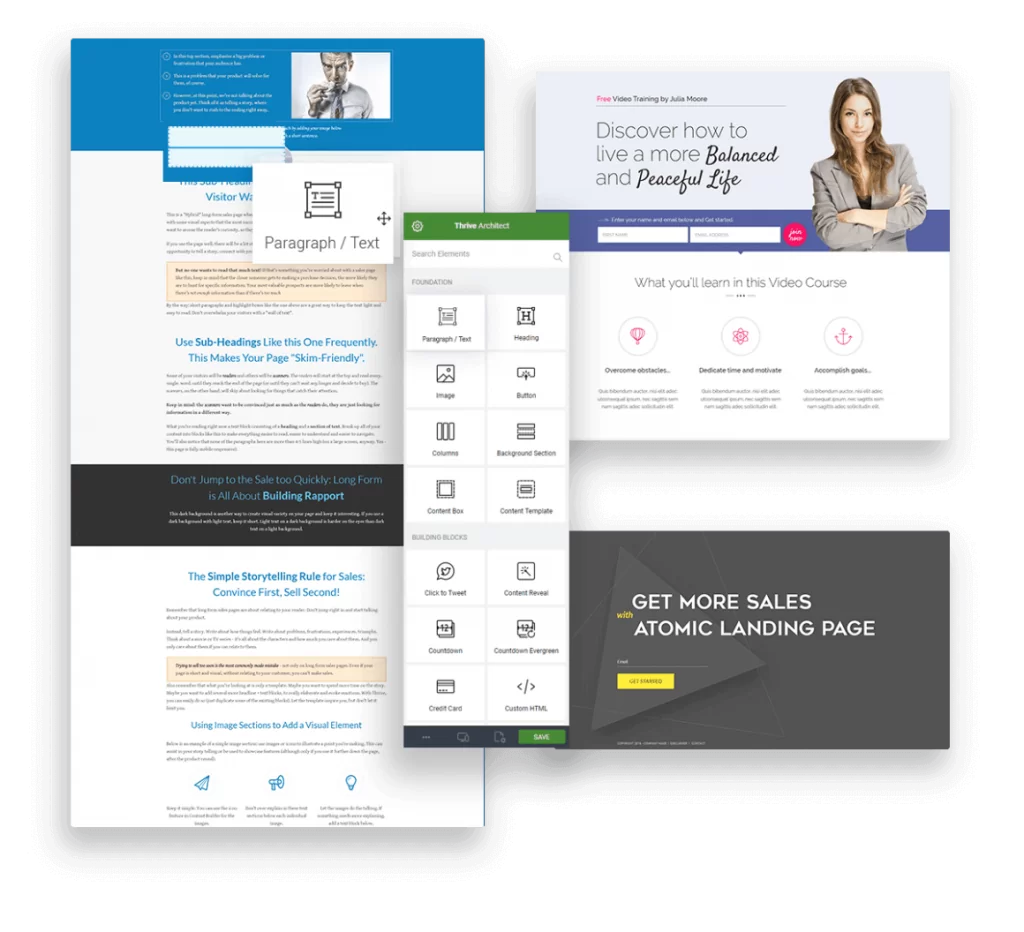 05

. Test new platforms
When you are running a PPCs, you need to keep on testing different things, and then you need to choose the campaign test that has already worked for you.
In 2019, you cannot simply limit your campaigns only around Bing, Facebook, and Google. There are many different platforms where you need to promote your site.
Your advertising platform will depend on the target audience. If you are targeting business people and professions, you can try LinkedIn. If you want to target more females in your campaign, you can try Pinterest and SnapChat for the young demographic.
06

. Do your report reevaluation
Are you using the new reports or the old ones? It would help if you kept reevaluating the PPC key metrics from time to time. Google Ads and Bing Ads have changed the overview, and you need to try both the overviews.
It is recommended that you keep reevaluating the reports.
07

.

Create small, focused ad groups
If you are creating a campaign in Google Ads, you will have the option of creating small, focused ad groups. In the different small ad groups, you can include related landing pages, ad text, and keywords.
While making a different campaign for the different small, focused ad groups, make sure the all the ad groups are related and relevant to each other.
You will have to pay special attention to the landing pages for all the ads. When the ad groups are small and specific, it becomes easier for you to lead the PPC strategies.
08

. Use ad extension to provide additional information
It would help if you utilized the ad extension available in PPC to give more details to the users. There is an ample number of ad extension options. Few of the common options are:
09

. Try collaborating with others
If you see plenty of ups and downs in the ROI of your PPC, then you need to take a step back and consider other options.
You can always use a friendly resource for running your PPC. Many professionals can help you out with your PPC campaign. If you are struggling with your PPC campaign, then you should consider contacting any professional.
10

. Update the campaigns regularly
Google provides users with valuable insights into PPC metrics. You can use these metrics to know your audience in a better manner.
Every now and then, it would be best if you took some time out to review your campaign and then learn more from the metrics provided by Google.
You will see better results in your PPC campaign if you use the data provided by Google to run the campaign. If you do not have time to analyze the data, you can also again hire a profession to do that.
Wrap Up
If you take some time out to learn the basics of PPC, you can drive huge traffic to your website.
You can try the tips listed here to run a successful PPC campaign for your company. Along with these tips, you should keep testing your strategies to check which strategy is working the best for you.
And never forget to use the data for keeping a check on the PPC campaign. Let us know which of these tips helped you in your PPC campaign.