No matter what you are selling or building in the world of the internet, you need to have a perfect landing page. Only when you have a solid landing page, you can convert the potential customers to actual subscribers, users, and actual customers.
In the hub of all the blogs and websites that are available, you will have to put an extra effort to build the perfect landing page.
A good landing page sound be:
The good part is that you do not need to make the landing page on your own, there are tons of software available that can assist you to build the landing page. In this post, we will discuss the best three landing page software:
Why landing page is important?
When you send the potential customers to the landing page, which is optimized to meet your requirements, they are most likely to get a convert.
The advertising quality is improved tremendously with the perfect landing age. This further reduces the cost per click, and you can save money spent on the advertisement.
As mentioned above, there are many tools that can help you to build your landing page. Well, how do you decide which tool is the best? The best tools will often have the following features:
So, without further ado, let's begin with Clickfunnels.
Review of Clickfunnels
---
Clickfunnels is a bit complex software but is manageable. With Clickfunnels, you can further build the different elements of market funnels like email campaigns and lead capture forms.
The best part of ClickFuneels is that it allows you to create a proper series of landing pages that your visitors will go through in order to read the end landing pages. These series of landing pages usually are:
When you are working with Clickfunnels, you do not need to brainstorm about the pages that you should create.
Clickfunnels will guide you through the entire setup.
Also, Clickfunnels allows you to create:
And feel free to add your ideas too!
All the templates available on Clickfunnels are fresh and different. You can further work on these templates to give a personal touch.
Everything available in Clickfunnels is highly customizable. You can even customize the videos, taglines, testimonials, and footer sections.
An email service provider comes with Clickfunnels. Above all, it has a nice design and supports autoresponders. The autoresponder feature can be used for converting subscribers into actual customers. And then, you can also track the stats of the lead.
You can also promote your products on Clickfunnels, thanks to the integrated affiliate platform.
If you are an entrepreneur who wants to advertise all your products and tools in one place, then Clickfunnels is the perfect option for you.
Another huge advantage of Clickfunnels is that it comes with tons of tutorials for its members. From educational content to building a marketer community, you can learn it all here.
You not only will be building the perfect landing page with the help of Clickfunnels but will also gain knowledge throughout the process of creation.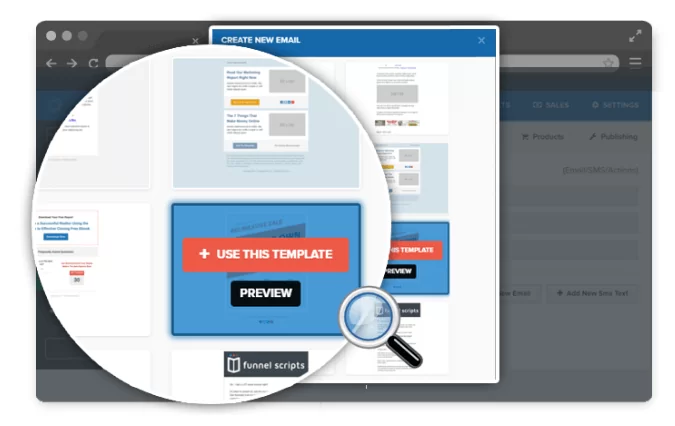 Let us now summarise the pros and cons of Clickfunnels.
Pros of Clickfunnels
Cons of Clickfunnels
Price of Clickfunnels
In the beginning, you can check the product for free. Clickfunnels supports a free 14-day trial. If you like the product, you can buy it. Clickfunnels comes with two plans.
The basic plan will cost you $97, and it includes:
The advanced plan costs $297 per month, and it includes:
Now, let us shift our attention to another amazing product, Leadpages
Review of Leadpages
First thing first, let us talk about money. Leadpages has a highly cheap plan. Even the basic plan of Leadpages supports unlimited traffic and unlimited page creation.
If you do not want money crunch to be a problem, then Leadpages is definitely for you.
Firstly, Leadpages supports drag and drops feature. It is mobile friendly and supports massive integration with other software.
The templates available here are fresh. Also, there is a huge number of templates for different pages like:
If such a huge number of templates confused you, you can always sort them by conversion.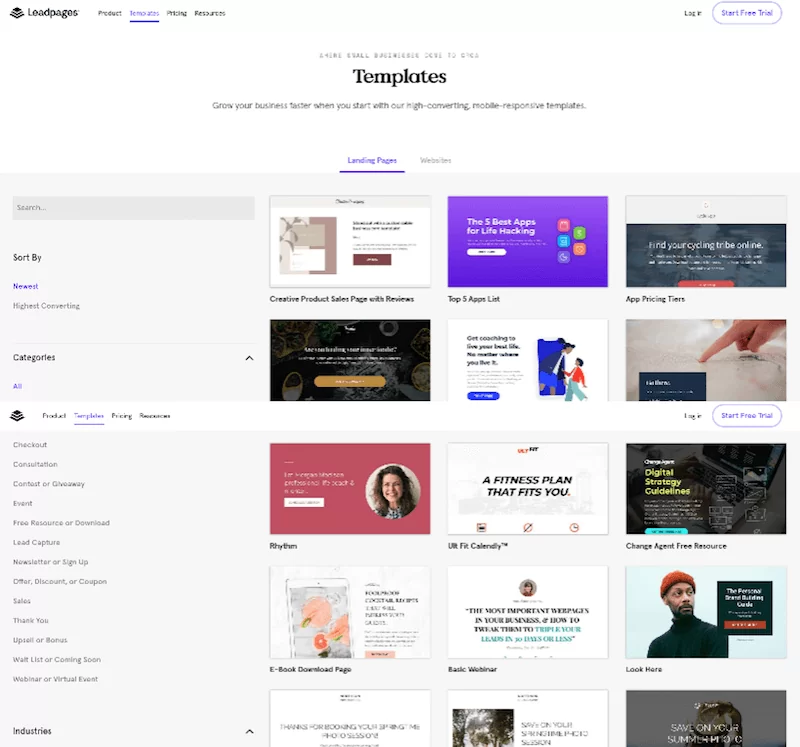 Secondly, the landing pages created with Leadpages can include:
Leadpages comes with two landing page editors. The first one is built for the novices and it supports only the basic customization.
The advanced landing page editors support drag and drop. And apart from that you can add, delete and re-arrange the elements.
No matter whether you are a newbie or a professional, you can use the Leadpages for creating a wonderful landing page.
Another impressive feature of Leadpages is the popup window modals. It can be used for immediately capturing the users' attention.
And here's a secret! The popup feature can also be used for pages that are not even created through Leadpages.
You can decide when you want the user to see the popup message. For instance, it will pop up when the users click a particular link or want to leave the page.
Even though Leadpages supports a huge number of free templates, it also has tons of paid templates too. If you are looking for a very unique landing page, you can always go for the paid templates.
Let us now directly throw light on the pros and cons of Leadpages
Pros of Leadpages
Cons of Leadpages
Price of Leadpages
Leadpages has three plans: standard plan, pro plan and advanced plan. We will discuss the main features of all the plans one by one.
The first plan is the standard plan, which will cost you $25/month. It supports:
The pro plan costs $48/month. Apart from the featured mentioned in the standard plan, it supports:
The advanced plan costs $199/month. Apart from features available in the pro plan, it supports:
The standard plan is best for new business, the pro plan is for the growing businesses, and the advanced plan is mostly used by the marketing agency. Leadpages also support free trials of all three plans.
Last but not least, we will now discuss Instapages
Review Of Instapage
If you want a no-bullshit landing page software, then you should try your hands on InstaPage. It is a complete package for you.
Firstly, did you know that Instapage is the largest page software, the provider?
Secondly, with features like lead capture forms, A/B testing, customizable templates and integration with third-parties, it is one of the most loved landing page builders.
It has a very user-friendly interface and has been voted as the king of landing page software.
Thirdly, the setup of InstaPage is extremely easy and everything can be customized with a simple drag and drop.
It supports more than 200 equally beautiful templates. The drag and drop editor comes very handily to customize the templates as per your wish.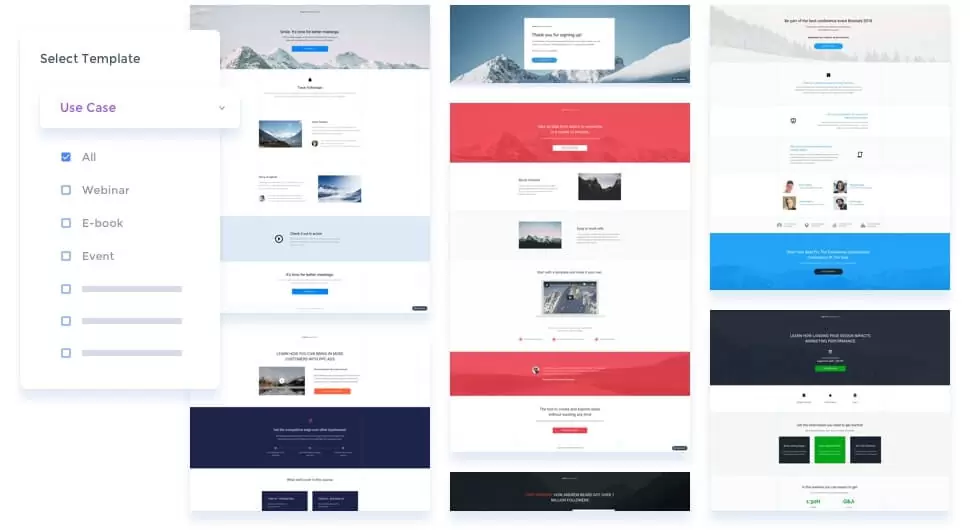 One of the best feature Instapage is that it supports AMP-optimized landing pages. Other features of InstaPage includes:
I would particularly like to draw your attention to the built-in analytics of Instapage. Its dashboard allows you to:
The premium plans of Instapage has a feature known as heatmaps. The heatmap presents in Instapage tracks the behavior of the visitor. Different elements that the heatmap tracks are:
Most importantly, these data can be used for customizing the landing page for gaining the most from your visitors.
Instapage easily integrates with:
If you are a professional, who is looking for the perfect landing page software, then Instapage is your tool. Let us discuss the pros and cons of this product now.
Pros of Instapage
Cons of Instapage
You can study more features of In stag on their official website: www.instapage.com
Price of Instapage
The basic plan of Instapage starts from $99/month. You can carry out most of the functions with the basic plan of it. Advanced features are included in the Instapage.
The advance plan is known as an enterprise plan. It includes advanced features and services which are required to scale the advertising operation and maximize ROI. You can totally customize it and the cost will depend on the customization.
You can try using Instapage for 14 days for free during the trial period.
Wrap Up
Instapage, Leadpages, and ClickFunnels are the best landing page software available in the market. With each of them, you can create the perfect landing page without any knowledge of coding.
Are you now wondering if all of them are good, which one should you choose? Well, the deciding factor for choosing the right landing page software depends on your requirements.
Before you decide the right landing page software, I would ask you to create a checklist. Jot down your requirements and the budget.
Once you have a clear idea about the look of the landing page, you will know the features and the tools that you need for creating it. And then shift your focus to your budget.
Voila! Now you know what you need, and you have a budget plan. Now look at different plans for this software and choose the right one for you!