You might have already come across the discussion around repurposing old blog content. It is one of the best ways to drive fresh traffic with minimum effort, all you have to do is to work around the already available content.
If you are in the creative industry or into marketing, you must have heard that "content is the king." The simple reason behind it is that content:
If the content present in your blog doesn't connect with the readers, chances are high; they will never revisit your blog! That's how important the content is.
Having worked as a content creator, I can tell you that curating new content is not only time-consuming but also very tough.
First, you need to come with new content ideas; then you need to do a proper share. And only then you can produce any content!
A tried and tested method to make things easier is to repurpose the content.
If you want to use the content present in your blog efficiently, you need to repurpose the content. When you do that, a single piece of content can be presented in different formats.
Content is not a one-time investment!
You can use a single piece of content again and again.
All you need is creativity.
If you are looking for ways to repurpose your blog content, then you are in the right place. Here are a few ways which you can use to repurpose your blog content.
The Best Ways to Repurpose Your Blog Content
---
01

. Convert the Blog Posts into Infographics
You can convert your written blog post into infographics. Later, you can share the infographic on different social media platforms. Being visual content, infographics have a high chance of attracting the attention of the audience.
You can create infographics for your blog content with the help of platforms like:
These sites help you in creating professional-looking infographics.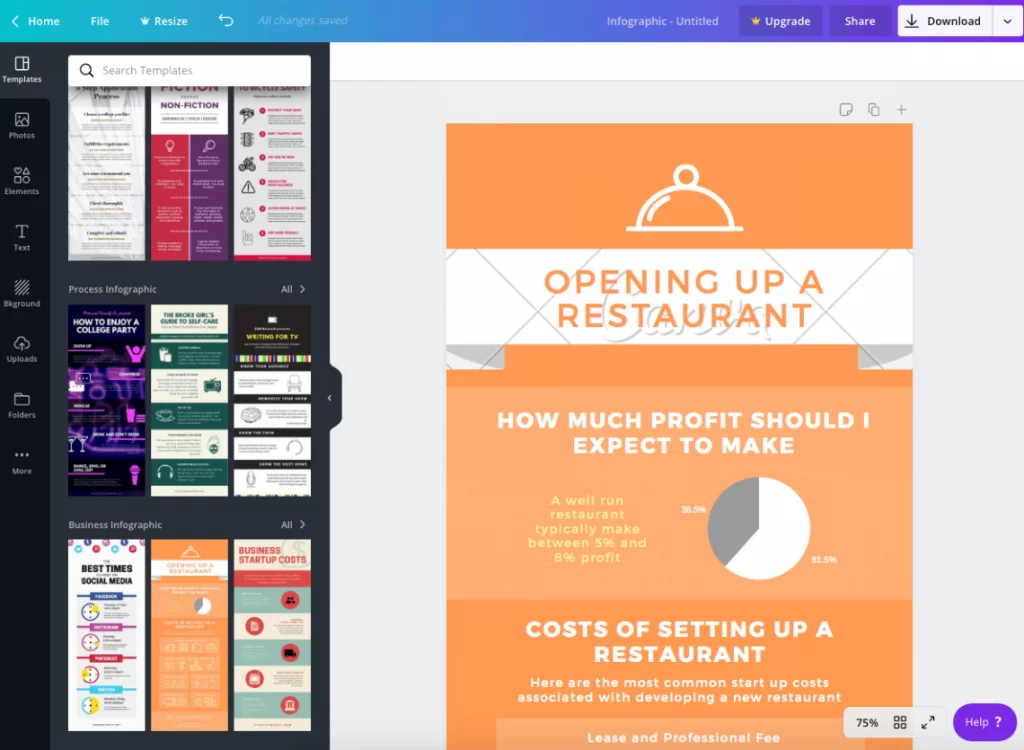 Do you want to grab the attention of the professionals? If yes, you should use LinkedIn's SlideShare. This platform provides you an excellent path to convert the blog posts into a visual representation.
All you need to do is upload your PDF slide, KeyNote, or PowerPoint. SlideShare will automatically then convert the file into a slide deck presentation.
When a visitor clicks on you SlideShare, they will come to know about your content.
When you repurpose your content using SlideShare, you increase both the shares and traffic. The best part is that the traffic that you will be getting will be of high quality.
However, if you are sharing any content in SlideShare, you will have to be specific. For instance, content that first presents a problem and then the possible solutions fare well in the platform.
When sharing any content in SlideShare, make it bite-sized, and use imagery to explain your point. You can further embed the SlideShare in your blog post.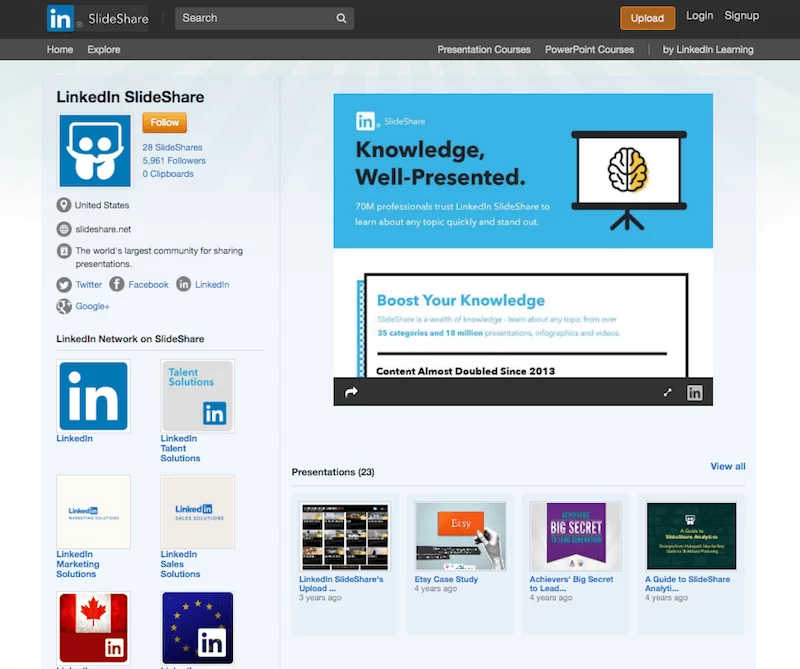 03

. Write Answers on Quora
Quora is a Q&A site ad it has recently become very popular. Different users ask different questions on Quora. If you deal with the same niche and have already answered or written something similar in your blog post, you can use part of your blog to answer the question.
Further, Quora allows you to create a blog on the website itself. You can post the entire blog post in Quora too. However, don't forget to put a disclaimer saying that the content has been published before on your website.
Quora has been one of the top referral traffic sources for bloggers, if you are not using Quora actively, here is an article around how to drive traffic from Quora.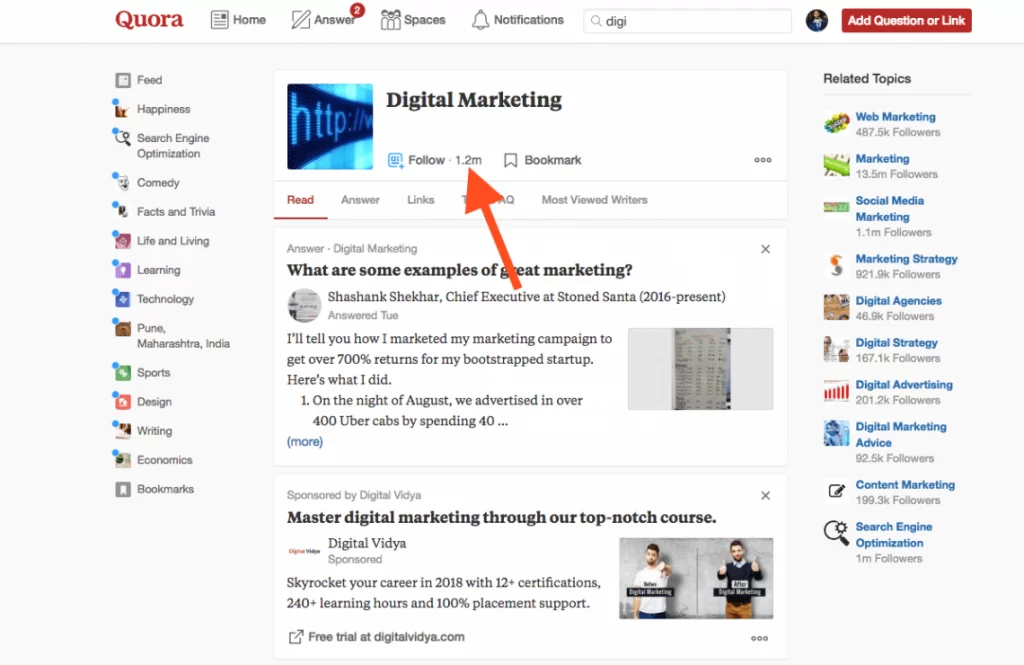 04

. Record a Podcast 
People prefer to consume content in different manners. The current trend of consuming content is through the podcast.
You can repurpose your blog post into an audio version. Many people prefer listening to a blog post rather than reading it.
You can create a podcast out of your blog post. This will allow you to attract an entire demographic. There are a number of free platforms to host a podcast that you can use to start your podcast for free or with a very limited budget.
With the changing time, more users are consuming content through alternative means like a podcast. Check this list of top podcast statistics to know more.
05

. Republish Your Blog Post
You can grab more eyeballs for your blog post by republishing it. In fact, adding fresh content and republishing an article is one of the best ways to improve the ranking of any article in search results.
Once your article is republished, you can share it again on different platforms to get more attention. You can publish it to sites like.
The best part of these platforms is that they have a large in-built audience.
With the right content, you can leverage the traffic available on these platforms. Also, adding call-to-actions in this platform is a lot easier.
Medium gives you a quick and easy option to import any of your blog posts and republish them on their platform. So, you don't have to work again to publish on Medium and you get access to millions of readers from across the world.
As Medium attributes the ownership of the article to the original link it is safe from the SEO point of view.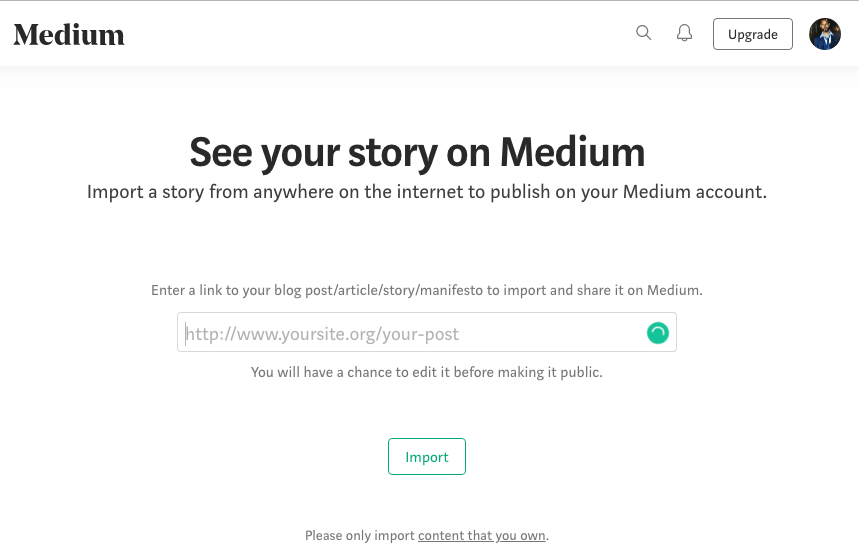 06

. Try Your Hands in Webinars
You can show your expertise clearly In webinars. Not only this, you can let your personality shine in the webinar and establish yourself as an expert.
Selecting a topic for the webinar can be tough. But you can always extract something from your blog post. Webinars also is an excellent way to grow your email list.
If you are planning to start with webinars, you can start by emailing your subscribers with a detailed note of what they can expect from the webinar, the duration, and clear objective.
Now, if you want to know about how to host a webinar, you can start with the Zoom webinar tool, it is free to use up to 100 users. Or you can use any other free software like Zoom to conduct your webinar.
Many business are talking advantage of webinar these days and the trend is going up. Study shows that more than 70% webinars can increase sales. You can have a look at complete webinar statistics here.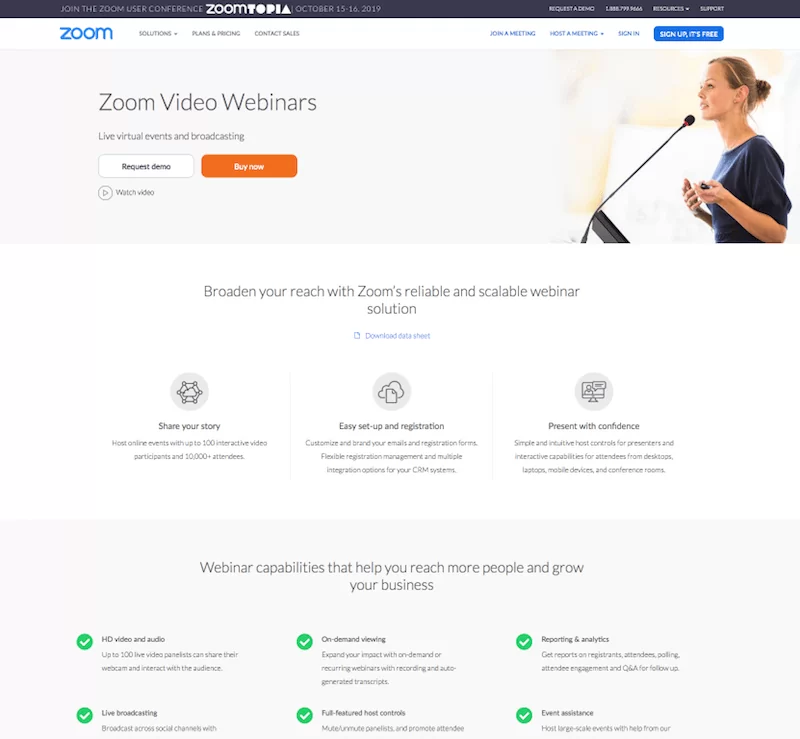 07

. Create a course
If you are maintaining a blog and have become an expert in the niche, you can create your very own course.
You do not need to start creating your course right from scratch. Your blog posts can serve an outline for you.
Your blog post can always be a part of the course. However, ensure that you go much deeper into the course. Many people prefer buying a course, instead of hunting the blog right and left to find everything in the series. 
If you are not technically sound to create a course site, you can use easy software like LearnDash that will help you to start your own courses with ease using the WordPress platform.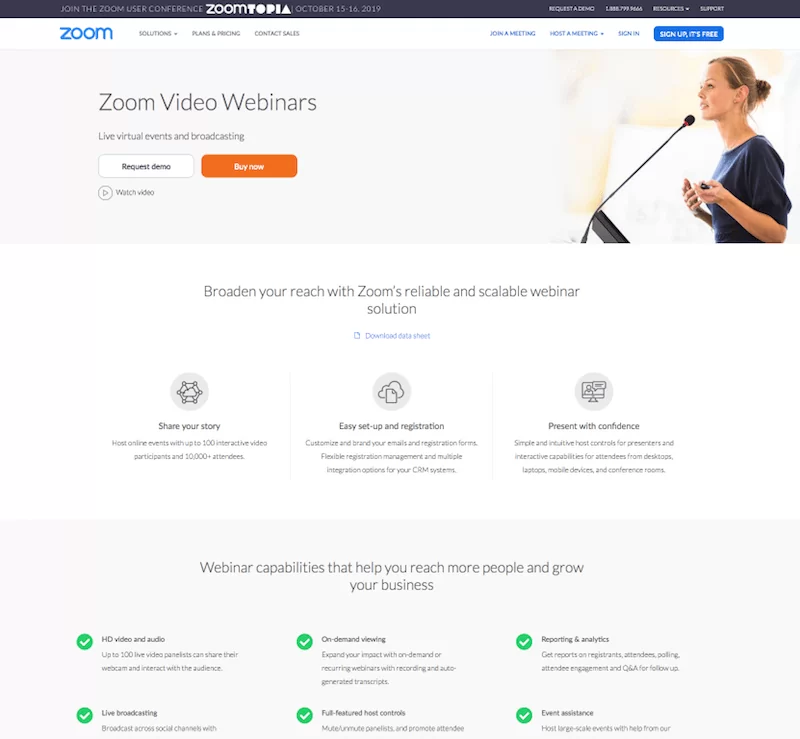 08

. Use it on Instagram as a Microblog 
Instagram plays a vital role in capturing a large group of audience. If you have an Instagram page for your brand, you can repurpose your blog post as Instagram posts.
You can give an additional personal touch to the blog post on Instagram. With appropriate hashtags, the microblogs on Instagram can get a wide number of likes.
Don't forget to drop your website address in the profile section of your Instagram account. In case someone wants to check more of your work, they will know where they should be visiting.
You can have a look at this list of Instagram post scheduling tools to make the process even more efficient. Best strategy on Instagram is to stick to your niche and be consistent.
If you can share great quality content related to your niche on a regular basis, it is a lot easier to build followers on Instagram than on other social platforms.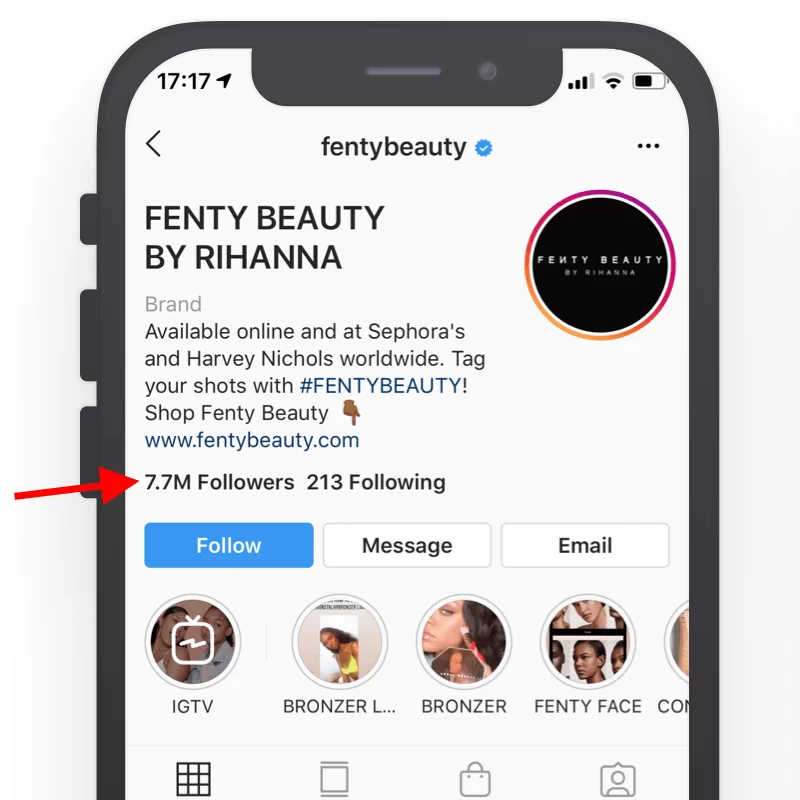 09

. Create a Series of Tweets
Even though Twitter allows only 280 characters, you can repurpose your blog post into a Tweet. Not only can you use phrases from your blog post but also create a series of posts featuring your blog post.
You can also post graphics or infographics on Twitter with a snippet from your blog post.
Another thing that you can try is to use the Click to Tweet quote on the graphic, which will allow other people to share your post easily.
You can also connect with the Twitter influencers and request them to share your content. If you are writing a review article about a product, you can ask the product owner to share your content on Twitter.
10

. Start Video Tip Series on Facebook/IGTV/YouTube
You can also start a video tip series on different platforms like Facebook, YouTube, and IGTV. If you create a listicle type of blog post, doing it will become a lot easier.
Videos are the most engaging content type these days. So you can take advantage of the big userbase on platforms like YouTube to find a new set of audiences for your content.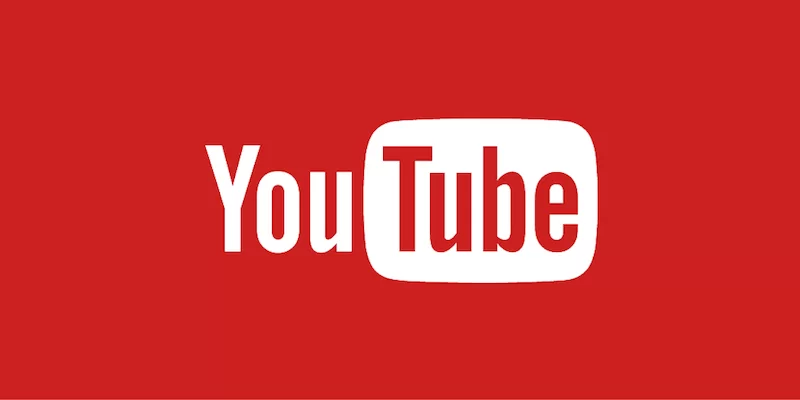 11

. Publish an eBook
You can monetize your website with an eBook. Do you want to become an author? If yes, there is no better opportunity than this.
If you have been blogging for a long time and you have plenty of content on your website, creating an eBook won't be difficult at all.
You can always use your blog posts to include in the eBook. Also, you can come up with new ideas from the blog posts itself.
The best part is Amazon allows you to upload your eBooks for free. Isn't that a great way to create more readers for your blogs?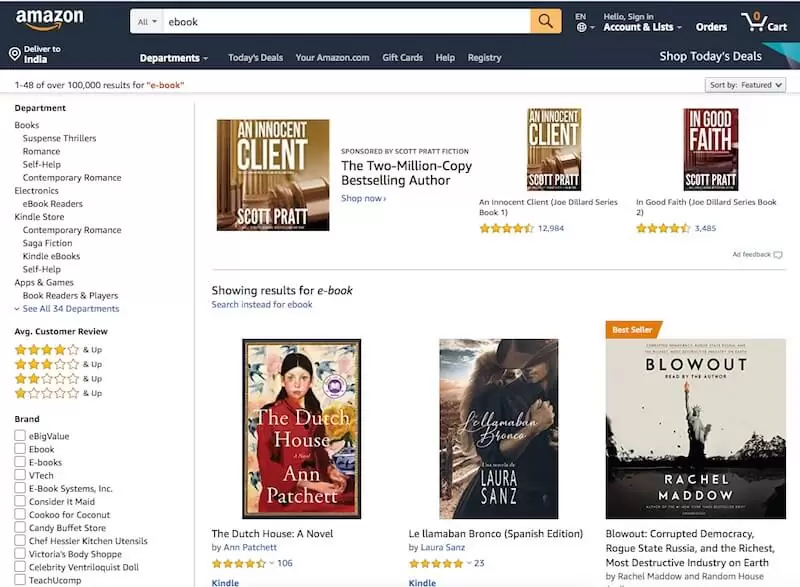 12

. Send it in the Email Newsletter
If you are going through writer's block and you don't know what should you write to your subscribers, then it's time for you to refer to your blog post.
Coming with exclusive new tips for your subscribers each week can be tough. But you can make things easier for yourself.
First thing first, you can use paragraphs from the blog post to include in the newsletter.
Secondly, questions thrown in the comment section of the blog post can be answered in the email newsletter. This is an easy way to fill the email newsletter.
Not to mention, your other followers will also engage with you in a better manner because they now know that you care!
13

. Use Your Blog Post in Your Facebook Post 
Do you a Facebook page for your blog? If not, you need to create a Facebook page right now.
Facebook plays a very key role in increasing the engagement of your blog. Many bloggers have agreed to the fact that they receive most of their comments from Facebook.
You can use parts of your blog post in your Facebook post and start a discussion with your community. Do not forget to include good graphics along with the post.
14

. Instagram Stories
Many bloggers prefer to start their blog with questions to incite the required attention. Once they have your attention, the actual blog starts.
The question that you ask in the first paragraph of your blog post can be used in your Instagram stories. Drop the questions to increase curiosity.
And then, in the final story, you can tell them to read your blog post to know about your views. Or you can simply add parts of your blog to provide valuable information in the Instagram story itself.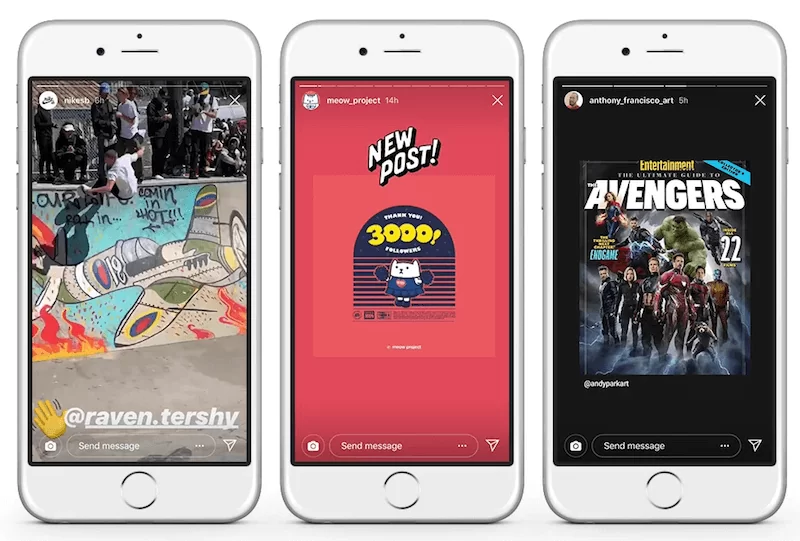 15

. Publish an Update
You have published content, and you are want to add something new in it? Well, you can add the information and publish the blog post again.
Are you wondering how it will be different than your previous blog post?
Well, the new blog post with new information is the refreshed version of your old blog post.
For doing this, you need to stay updated with all the latest happenings in your niche.
The Final Thought
Blogging is not an easy task. From creating content to brainstorming promotion strategies, blogging can really take a toll. You can always repurpose your blog post when you are suffering from writer's block or simply when your creative mind isn't working.
Also, when you have worked so hard in creating a piece of content, why should you limit it in just a blog post? You should twist the content and use it in as many ways as possible.
Now that you know how you can repurpose the blog post, decide how you want to do it.