StackPath CDN aims to provide the end-users with an experience that can surpass their expectations! It makes it possible for the user to deliver large, diverse, and dynamic content each and every day.
While delivering such content, StackPath CDN ensures that it is delivered at a faster speed and flawless manner. In addition to that, StackPath CDN also provides the users with asset optimization and content protection.
Also, it provides the users with the flexibility to take care of the smallest details according to their preferences.
StackPath CDN supports 50+ edge locations which are deployed strategically to meet the needs of the densely concentrated users. It supports multi-dimensional networks that ensure a high speed along with making sure that 95% of the traffic is handled directly through the last-mile networks.
StackPath CDN is designed to provide high-speed performance, increased security and full visibility to the end-users.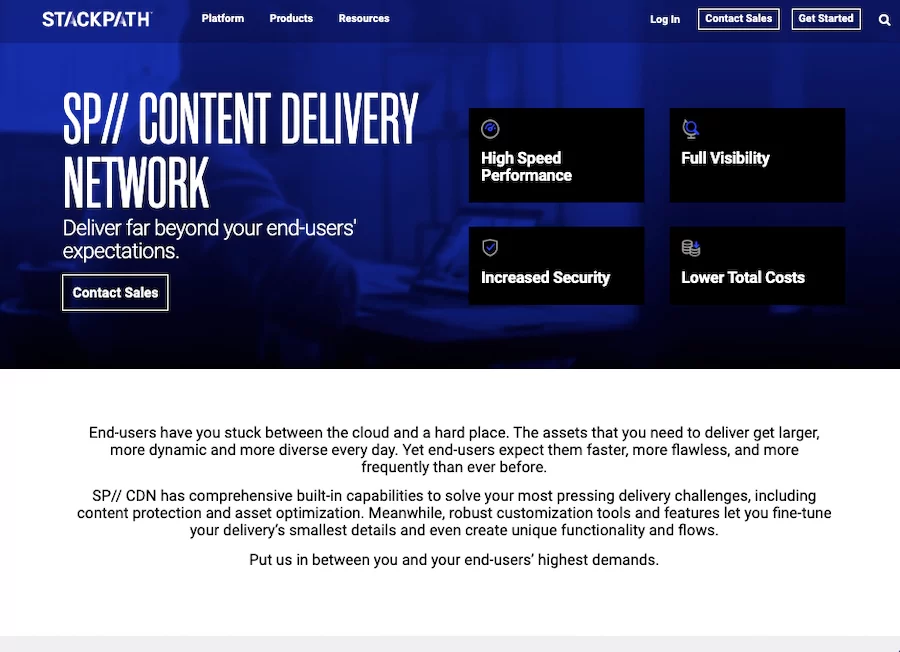 Benefits of Using StackPath CDN
StackPath CDN accelerates the page loads and makes it easier to stream audio and video files in high quality. It also improves the SEO scores of the website and reduces the performance overhead to help the user deliver a rich end-user experience.
It allows the end-users across the globe to download large files like HD videos, software and game installers with its advanced features that include segmented file downloading and support unlimited file sizes.
StackPath CDN provides the users with the customization option which can be used to tailor content and then deliver it to individual users in a highly customized form to enhance their personalized experience.