Are you looking for the best Brizy alternatives? We have listed the top website builders and themes that you can use to design your website instead of Brizy builder.
Brizy is one of the leading website builders that offers a WordPress version and a complete cloud-hosted solution to help you create your website.
It comes with ready website templates and easy drag-and-drop website building interface to make the process easier. While Brizy is a great product, you might want to try other popular options before you choose one. So, here's the list of top Brizy alternatives that you can use.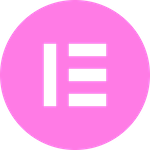 Elementor is the most popular website builder for WordPress with over 10 million users. You can design any kind of website using the Elementor builder and you will have complete control over the design of your website. It comes with a large number of ready-to-use design templates and elements that you can use on your pages.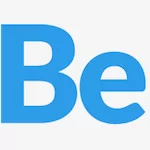 When it comes to WordPress themes, Be Theme is one of the most popular and powerful themes. It has a very big range as far as usability is concerned. It readily offers hundreds of demo design templates that you can use to create your website. 650+ Pre-Made Demo Websites Starting off, let's talk about the main highlight of the theme....
Related Alternatives List:
Q1. What is Brizy Builder?
Brizy is a popular website builder that offers you a WordPress page builder plugin that you can use to create a completely unique design using WordPress or you can go for completely hosted solution by Brizy. They will give you the interface and cloud hosting server to start and manage your website.
Q2. What Are The Best Brizy Alternatives?
The best alternatives to Brizy Builder include Elementor, Visual Composer, WPBakery, Wix and others. These platforms offer a variety of features and templates that can be used to create beautiful websites.
Q3. Why Should I Look for an Alternative to Brizy Builder?
There are a few reasons why you might want to use an alternative to Brizy Builder. Maybe you're not happy with the platform's features or pricing. Or maybe you're looking for a more user-friendly interface. Whatever the reason, there are plenty of great alternatives out there.
Q4. Do I Need Any Technical Knowledge to Use Brizy Alternatives?
Most of the Brizy alternatives we listed in this article comes with simple drag and drop website building interface and that doesn't need any technical knowledge.
Q5. Are The Brizy Alternatives Free to Use?
Many of these Brizy alternatives offers a completely free version along with the premium versions. Even the Brizy builder offers a complete free version to help you get started quickly without spending any money.
Brizy Builder Alternatives Price Comparison
Quick price comparison with the top alternatives
NitDit is reader-supported. Our post may contain affiliate links, when you buy through links on our site, we may earn an affiliate commission.