Squarespace is a popular website builder that you can use to create your website. If you need a quality and easy-to-use website builder then Squarespace is certainly one of the top solutions.
Summing up the complete platform, Squarespace is a simple to use and comprehensive website builder. It allows users to create websites in an effortless and super-easy manner. All you need to do is to follow a bunch of super-easy website building steps and you will have your complete website in just a few seconds.
This user-friendly website building platform is quite popular in the market for its stunning and amazingly designed website templates. Most of them are designed and developed to help all kinds and levels of business organizations to maintain their online presence in a very effortless manner.
While Squarespace is a great website builder, there are a number of quality alternatives to Squarespace that you can use to build your website. In this article, we will look at the top alternatives to Squarespace.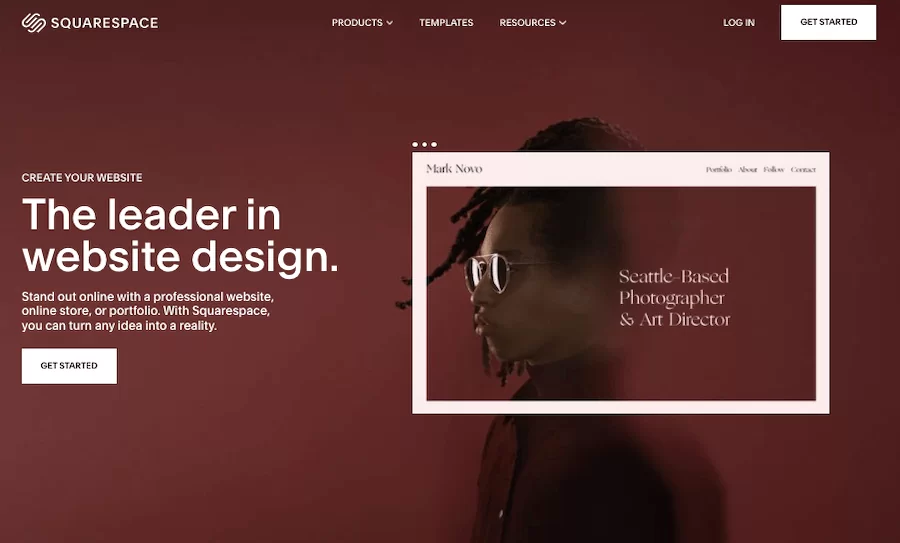 How Can Squarespace Help Your Business?
Since its inception in 2004, the platform has gained a name in the website building platform market as a quick way to deal with solutions for all kinds of business needs. It is packed with all the must-have and popular features that help you in developing business-driven, as well as creative websites in just a few minutes.
Squarespace powers over millions of websites on the internet for users and organizations spread all across the world. Unlike some of its top alternatives, Squarespace has a few limitations that limit its usability for some niche users and markets.
The platform is famous for its resourceful and powerful set of beautiful website templates. The developers of Squarespace only offer 60 options in the template list. That being said, the platform allows you to create websites with amazingly low load times and a quick site-building period. This also helps you in ranking higher on SERPs.
One of the other major issues with Squarespace is that it is costly. The software's $12/month price tag limits the number of users showing interest in the platform for creating their website, especially the budding businesses and startups.
Another limitation that makes Squarespace an average option is that it only allows you to create and maintain 20 webpages for your website. Some of its alternatives allow you to create and maintain websites for as little as $2 per month. Not to name one but Wix, a similar web design platform, allows you to create websites for free and even host it at a very small price tag.
Squarespace: The Top Features
Though the list of the available features on Squarespace is limited, here are the top ones you should look out for.
01. Squarespace E-commerce Tools
Selling goods and products with Squarespace is very easy. The best part about Squarespace is that you won't have to add any kind of add-on or plugin.
Still, as compared to E-commerce platforms like Shopify, the platform falls short in terms of functionality and performance. From creating and maintaining inventories to configuring taxes, the integrated E-commerce platform offers a lot of different features. Here also, the developers have limited users as you can only accept payments via the Stripe medium.
02. Squarespace For Blogging
The offered blogging features in Squarespace are quite resourceful. It is simple, quick, and perhaps one of the easiest to use in the business. You can choose a design template from the ready-to-use blogging template and make your site ready in a few minutes.
You will have a clean & minimal design to offer a great reading experience to your visitors. It also offers you built-in SEO features to help you optimize your blog posts for the search engines.
Squarespace comes with the option to manage the content flow, custom settings for contributors so that you are able to manage a complete blog with multiple authors without any hassle.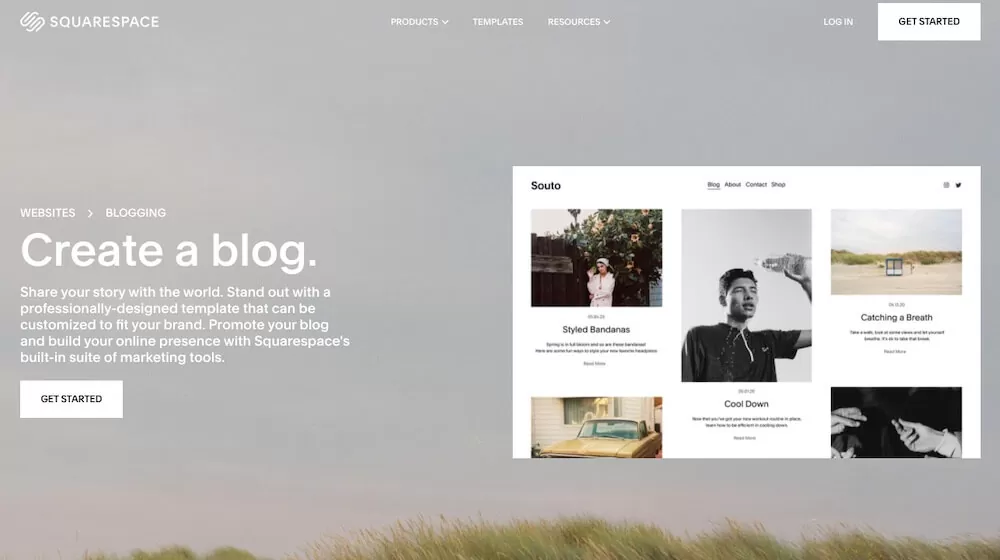 03. Squarespace for Portfolio Designs
If you are in any kind of creating business, you can use Squarespace to create your portfolio. The platform offers you amazing design options when it comes to creating portfolios.
The creative designs will instantly attract your audience's attention with stunning designs. You can choose any of the ready-to-use portfolio templates and get started.
04. Squarespace Detailed Analytics
The Squarespace platform will give you detailed analytics of your traffic to understand your traffic sources and top traffic driving geo-locations. You will have complete stats of your site at your fingertips.
You can track your analytics at any point in time from anywhere. It will give you a complete idea of your traffic, the source of traffic so that you can do a detailed analysis of your site and make decisions accordingly.
You can dig into any of the traffic sources and find out the top-performing pages on your site so that you can improve them further for even better performance.