GeneratePress is a multipurpose WordPress theme with thousands of active downloads and a five-star rating. If you are a regular WordPress user, you probably know that GeneratePress is considered one of the top themes for all kinds of websites.
GeneratePress is quick and simple to get started and as the theme is very popular, there are tons of tutorials available to help you design your site with this theme. Even there is a very active forum on the GeneratePress site and they offer email support to guide you through the process.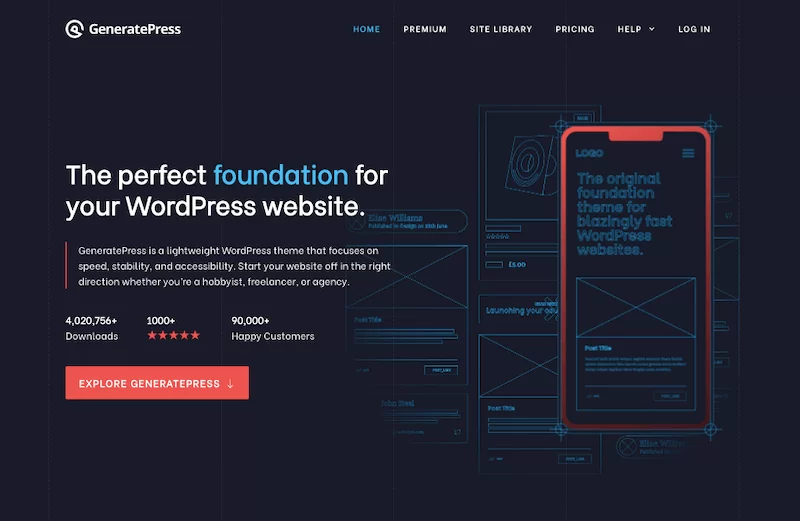 Start With Free GeneratePress Version
The best part about the GeneratePress Theme is that it offers a completely free version if you don't have the budget to go for the premium version.
When you look out for quality free WordPress themes, there are very few themes that are as good as GeneratePress.
The theme has over 400K active downloads at the moment and a 5-star rating (after 1300 rating) which is phenomenal.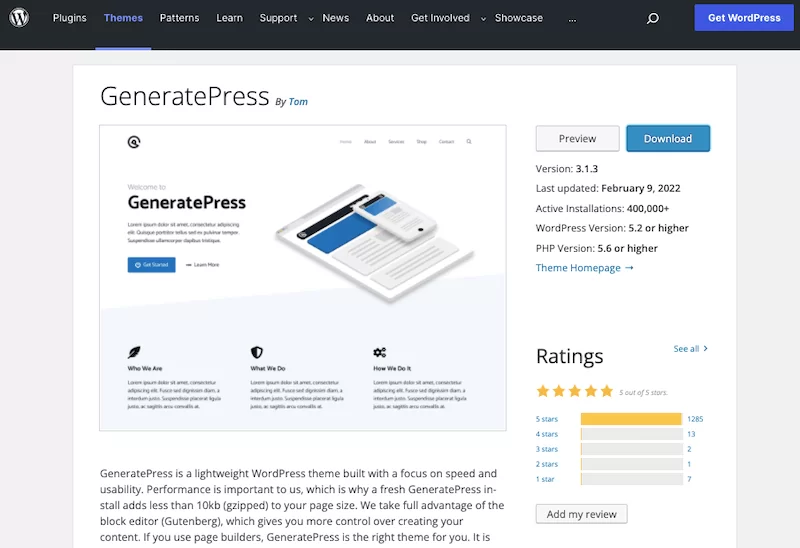 While the free version is good for blogs, you will need the premium GeneratePress version for deeper customization.
If your main focus is to build a site with Elementor or other website builders, the free GeneratePress version is good enough. It will act as a strong foundation with a clean and optimized codebase.
GeneratePress Premium
The premium version of the GeneratePress theme is loaded with features and you can completely customize your design without the need for any external page builder.
You will have hundreds of ready-to-use starter templates to choose from, these templates are designed for different niche sites. You will have the block-based theme builder which is part of the GeneratePress theme making it simple for the users to create a modern and fast website with a complete custom design.
Starter Templates
Let's start with the starter templates. So, these are ready website templates that can be used to design a website. So, if you don't want to start from scratch, you can import the design template that is close to your need and make your site ready.
There are a number of starter templates that are created for blogs, there are many that are perfect for business and corporate sites. And there is a large collection of templates for WooCommerce based online stores.
So, if you are planning to create an online store and looking for a quality WordPress theme, GeneratePress is certainly one of the top options.
Examples of eCommerce templates.
GeneratePress Block Builder
GeneratePress comes with its own block builder so that you can create a completely customized website by using the power of Gutenberg and the custom block editor offered by the theme.
This will make sure that your site is not bloated with website builder code and performance is not compromised while you get all the customization options.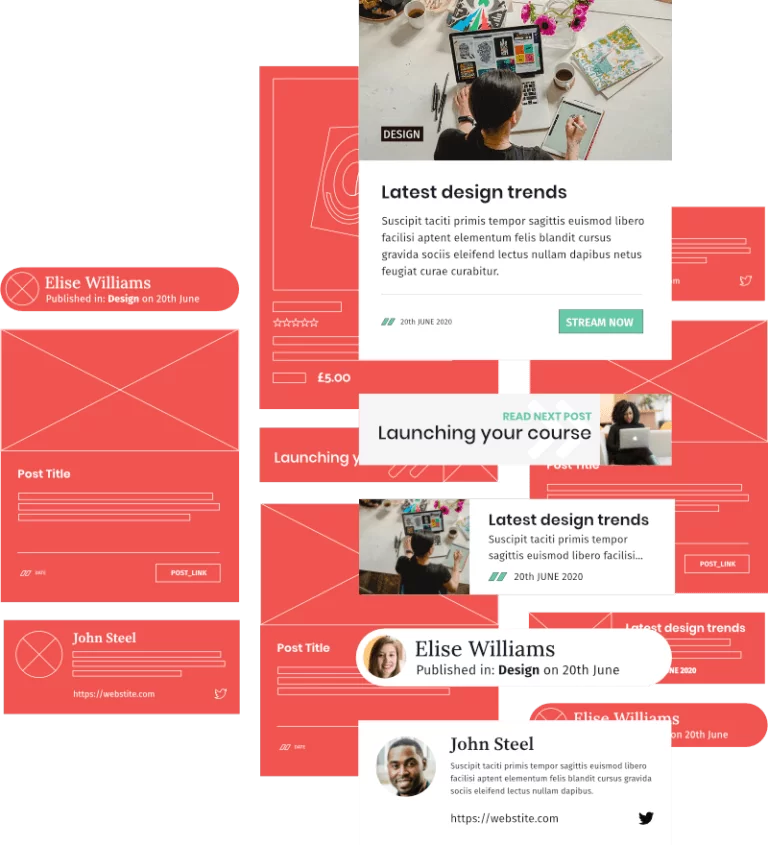 Once you install the theme on your site, you can get the GenerateBlocks plugin that is created to work seamlessly with the GeneratePress theme as well as other WordPress themes.
Like the theme, even the GenerateBlocks plugin comes with free as well as premium version. So, if you need all the features offered by the plugin, you can go for the premium version.
With the plugin, it becomes really easy for users to create a unique website.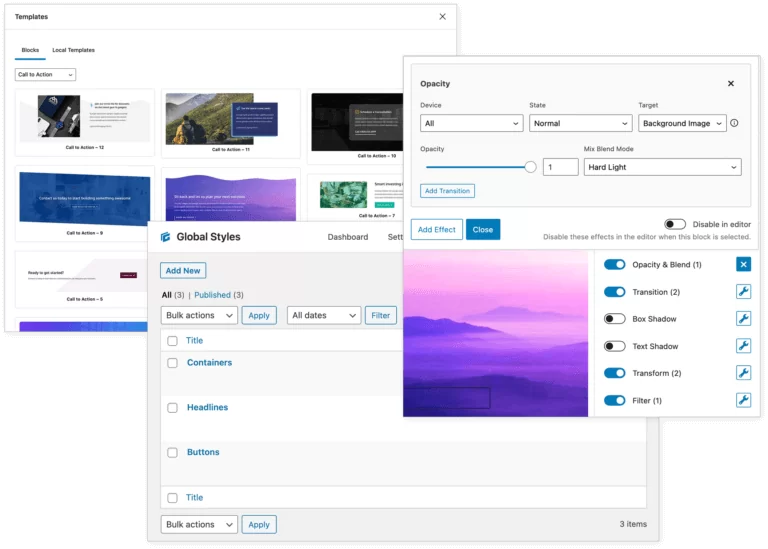 Getting Started With GeneratePress Theme
Getting started with the GeneratePress theme is simple and easy. You can install the free version of the theme right from your WordPress dashboard.
Once WordPress is installed on your site, go to admin dashboard >> Appearance >> Themes and find GeneratePress.
Now, you can click on install and proceed with the installation process.
As you activate the theme, GeneratePress will be active on your site.
Getting Started With the GeneratePress Premium.
Now, to get started with the premium version, you can go to the GeneratePress site and check the download section.
You have to keep the free version active and install the GeneratePress premium plugin that you can download from the download section under your account.
As the premium plugin is active, you will see the premium options to start building your site.
The premium version of GeneratePress comes with a long list of features. Here are a few of them.