In this Thrive Theme Builder Review, we will have a look at this amazing product in detail.
Thrive Theme Builder has been making its way in the market with its excellent features and design capabilities but is it worth it?
With so many biased reviews online, it is challenging to understand which theme builder will work the best for you. Therefore, in this article, we have done an honest review of Thrive Theme Builder.
We will take you into a deeper dive of Thrive Theme Builder, including how does it work, pricing, customer support, features, and more so that you can decide whether Thrive theme Builder is worth the hype or not.
So, continue reading the article until the end to find all the details about the excellent theme builder below!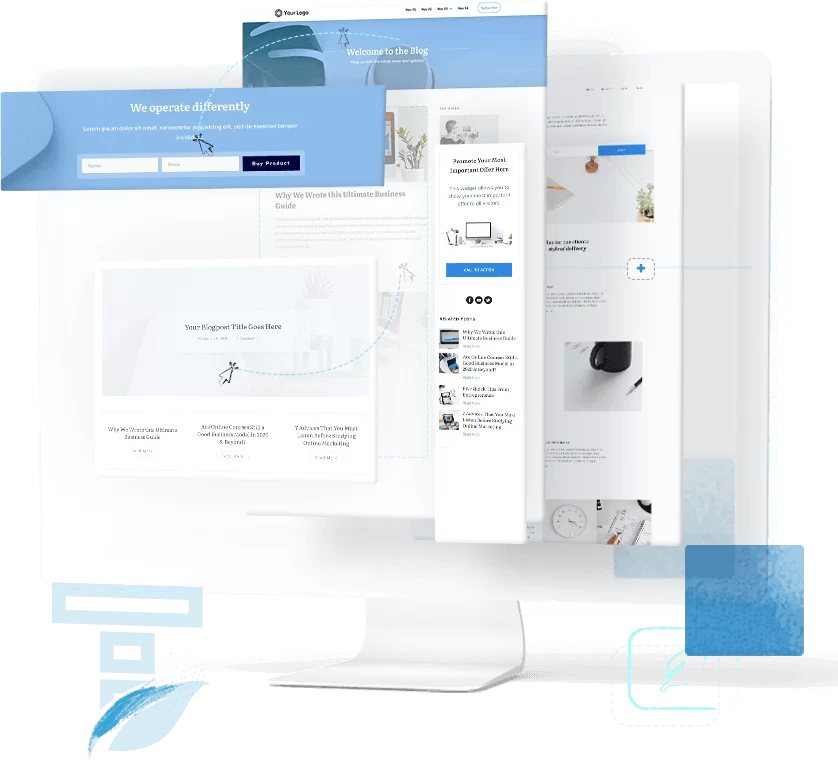 Thrive Theme Builder: Working & Ease Of Use
One of the reasons why we love Thrive Theme is because of how easy it is to get started. Thrive Theme Builder offers one of the most straightforward, fastest setup processes compared to any theme builder.
Thrive Theme Builder claims that it helps you launch your website within 15 minutes, and let us tell you; it truly stands on what it says.
Getting started with a new theme builder can be challenging, especially for beginners. Understanding the settings can take hours, but with Thrive Theme Builder, you can say goodbye to the hassle and hour-long waiting.
You can get started with the theme builder instantly as it is equipped with a setup wizard helping you launch your first website within a few minutes.
When you begin, it lets you pick the default templates such as header, footer, blog post templates, and more, which you will be using for all your theme parts.
Getting Started With Thrive Theme Builder
With the Thrive Theme Builder, you don't have to start from scratch. It comes with theme options that are ready to use, you can select any of the available themes and start your design customization from there.
Shapeshift Theme
A professional-looking design that you can start with. Shapeshift is a modern design with all the important elements already available. You can quickly install this theme and take it ahead with your customizations.
Ommi Theme
Ommi is a great option if you are creating a personal blog or a site that is branded with your own highlights. However, you can design any kind of website with both these themes.

If you have website builders like Elementor before, you will know how it works. Thrive Theme Builder is a very easy-to-use front-end website builder, you can add a module and start editing it right away.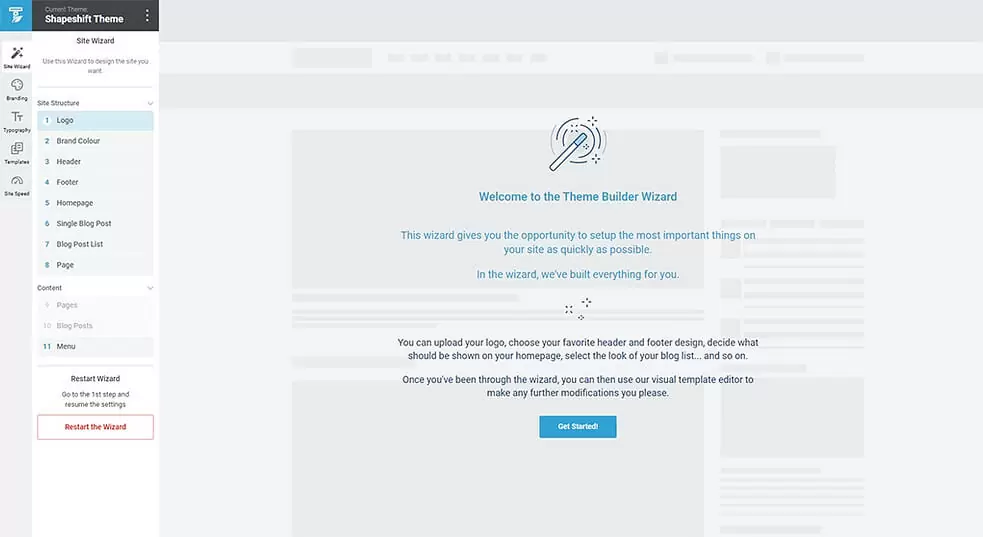 Additionally, customizing your theme and other aspects is extremely easy and quick with Thrive Theme Builder. One of the best parts about this is that the changes will be applied to your entire theme once you make the settings.
With their plenty of templates, you can customize them without any prior experience or coding. You can choose to edit the already existing template or create a new one. You can tweak and customize themes as much as you want.
Pre-Built Templates
We have spoken about the ready-to-use themes above, but those themes are not the end, the Thrive Theme Builder is loaded with a number of high-converting landing page templates and other designs that you can use for your site.
You can choose the template that is close to your requirement and then start customizing it with the front-end builder. You can add modules, blocks to your pages and make the overall page look completely unique.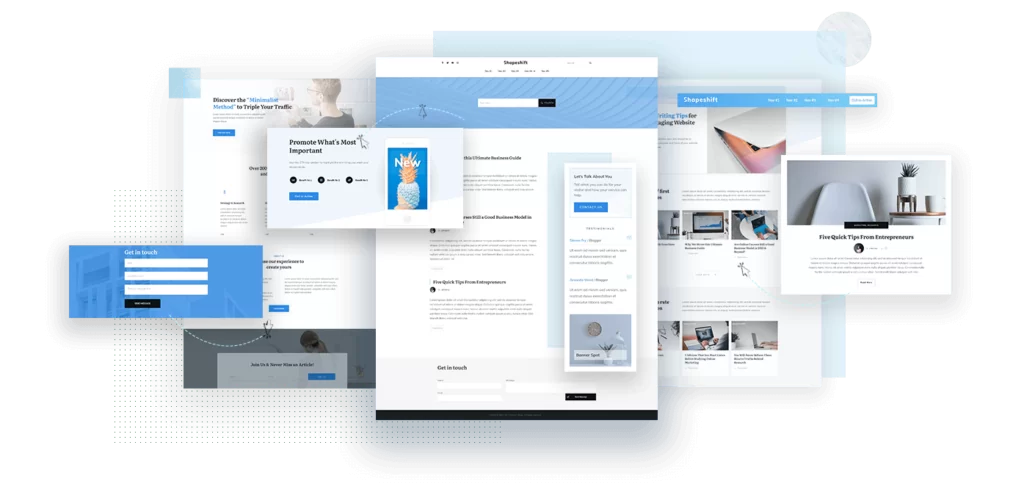 Thrive Theme Builder Visual Editor
Coming to one of the most crucial features of Thrive Theme Builder -visual editor. The visual drag and drop editor lets you customize your templates completely. You get some of the most incredible features such as dynamic content widgets, switching between templates, include custom fields, and more.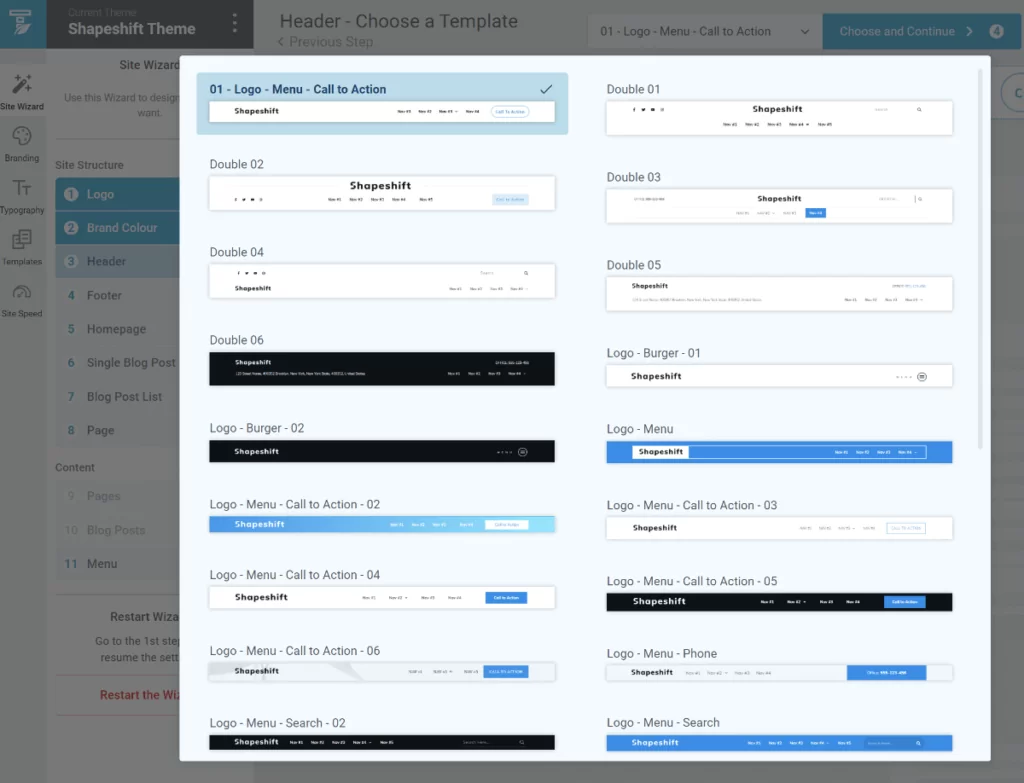 Many reviews online have said that Thrive Theme Builder makes your website slow. However, it exiled way better than other WordPress theme builders in terms of performance. It offers ultra-fast loading times, ensuring that it loads faster for your customers and you do not lose any potential customers.
The visual editing dashboard is simple to use. You will see the elements that are available to add to the page on the left sidebar. You can click on the tabs as per your need and add the elements to your page.
You can start with the template tab where you can select the website template for your site.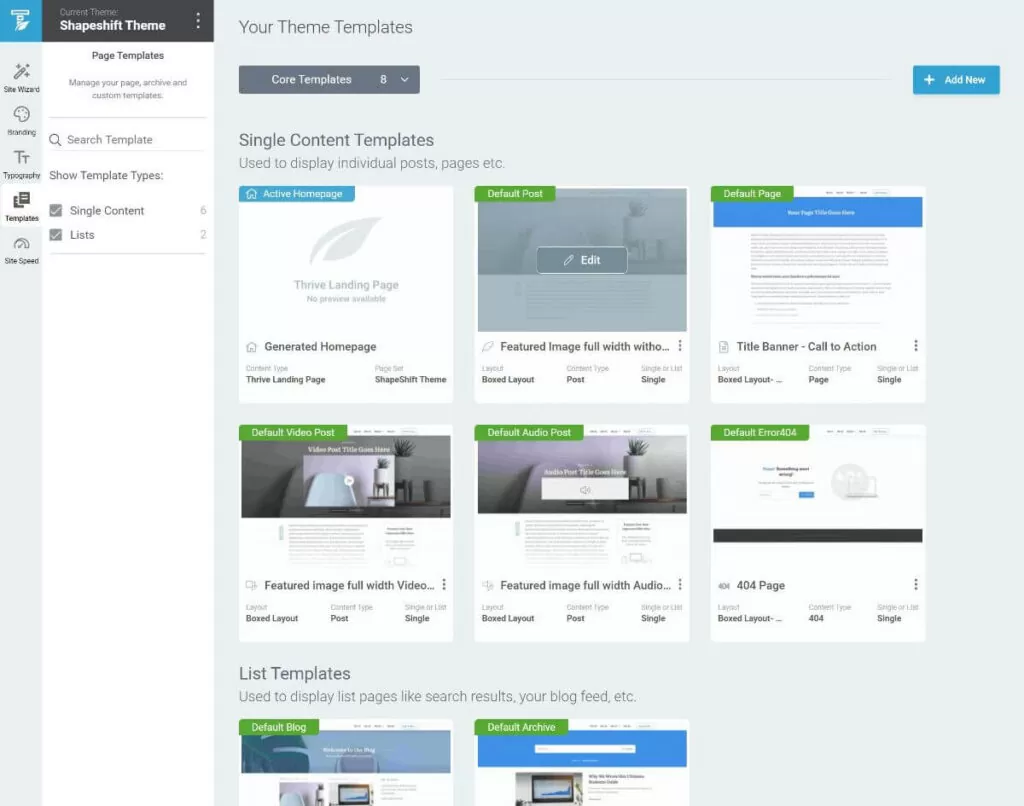 You can also quickly add lead generation elements on your site, such as opt-in and contact forms, without installing a new plugin.
When we designed a new website using Thrive Theme Builder, it gave us an option to upload our logo, pick the color we want to use across our website, and immediately launch it within less than 10 minutes. However, you can always go back and change the color and font to match it with your website.
In fact, there is a complete section where you can define all the branding details that will reflect through your site. You can add your logo, choose your color scheme, add a favicon, and other important details.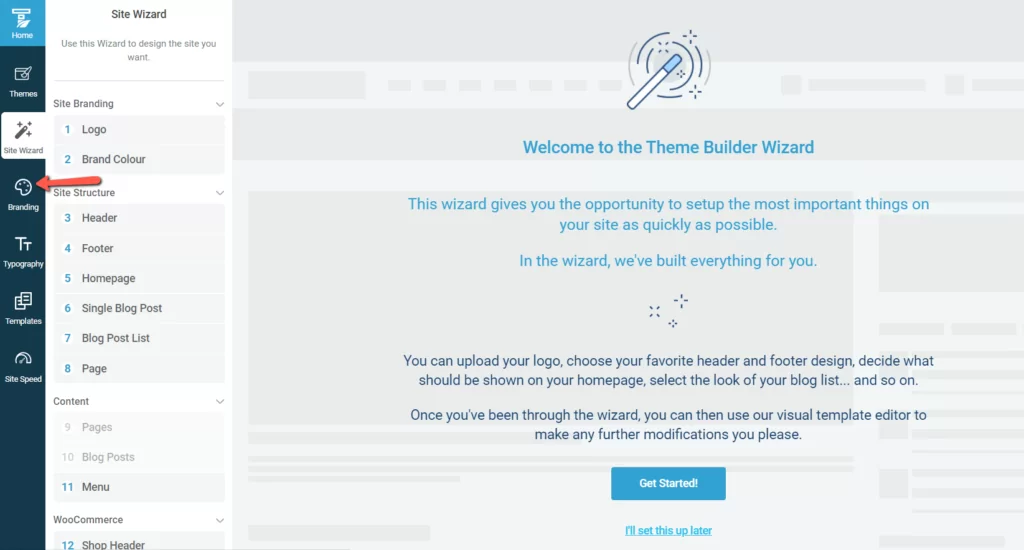 Is Thrive Theme Builder WooCommerce Compitable?
Now, if you own an online shop, you do not need to go through a different setup or design process. You can use similar settings and features. Thanks to the new update of Thrive Theme Builder, it is now 100% compatible with WooCommerce.
You can create checkouts, product, shop, art, and account page types quickly. Furthermore, the theme builder introduces new features every week or two so that you can always enjoy new and powerful features.
Once you install Thrive Theme Builder and The WooCommerce plugin, you will see the WooCommerce options in the Thrive Theme Builder setup wizard so that you can setup your site quickly.
As you setup your WooCommerce store by using the Thrive Theme Builder wizard, you will see the templates that are specifically created for the WooCommerce store to make sure that you don't have to start your store from the scratch.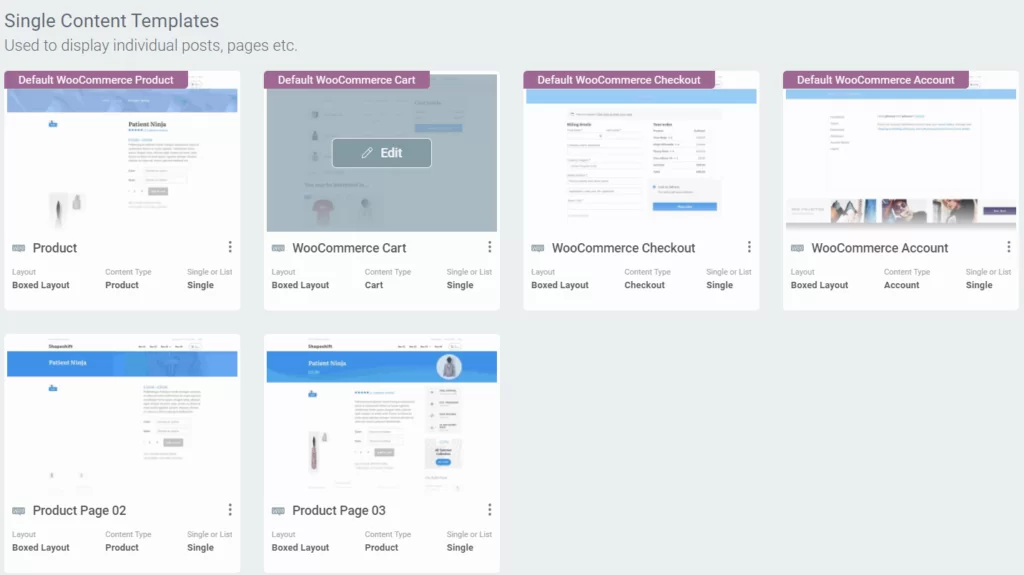 Third-Party App Integration
You can integrate a number of third-party apps with the Thrive Theme Builder smoothly. You can integrate all the leading email marketing platforms like ActiveCampaign, MailChimp, Aweber and others.
It smoothly integrates with HubSpot, Zoho, Zapier etc.
Final Thoughts
Thrive Theme Builder works excellent for beginner and professional users. Overall, we have had a good experience with Thrive Theme Builder, and we will recommend giving it a try if you want to get complete control over your design.
We hope our Theme Builder Review helped you in understanding everything about the theme builder. Over to you, what are your thoughts about Thrive Theme Builder? Let us know in the comments section below.