Are you looking for the best OceanWP theme alternatives? We have listed some of the top WordPress themes and website builders that you can use instead of the OceanWP theme.
OceanWP is a multipurpose WordPress theme that you can use to create a beautiful website. It is packed with everything you need to get started with your website, including templates, layouts, and custom extensions specifically made for OceanWP.
Plus, it is constantly updated with new features so you can always keep your website up-to-date.
However, if you need the best alternatives for any reason, here's the list for you.
Kadence Theme is a lightweight and SEO-friendly WordPress theme that will certainly have a positive impact on your website. It offers various design options, customization options, and stunning templates to get started. You can use this theme for all kinds of websites.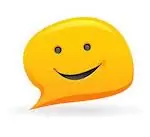 Ultra Theme is a powerful and multi-purpose WordPress theme offered by Themify. It is incredibly efficient and flexible, making it easier for beginners as well as tech-savvy users to create their website irrespective of your website's niche. The theme offers plenty of pre-made demo sites that you can immediately import to create your website right away. Ultra Theme is user-friendly...
Q1. What is OceanWP Theme?
OceanWP is a multipurpose WordPress theme that provides beautiful design options. With OceanWP, you can easily create a stunning website that looks great on any device, including mobile phones and tablets.
Q2. What are the best alternatives to OceanWP Theme?
There are many great alternatives to OceanWP Theme. Some of our favorites include the Astra Theme, Divi Theme, GeneratePress, etc.
Q3. Are the OceanWP Theme alternatives free?
Most of the OceanWP themes that we listed in this article offer a free version along with the premium version. So, you can design according to your budget.
Q4. Is Astra Theme Better Than OceanWP?
Both themes have their own advantages. You may read our detailed Astra Vs OceanWP theme comparison to know more.
Get Best Software Deals Right to Your Inbox

Solution used by over 150,000 businesses
Manage your business from a single dashboard. Grow your project & revenue with ease.
OceanWP Theme Alternatives Price Comparison
Quick price comparison with the top alternatives
NitDit is reader-supported. Our post may contain affiliate links, when you buy through links on our site, we may earn an affiliate commission.