If you are looking for the best BeTheme alternatives, we have listed the top themes and website builders that can replace BeTheme for your site.
While BeTheme is a great option for any kind of website with over 650 demo design templates, Be Theme Builder and Elementor compatibility, you might like to look at other possible options before you select one.
So, we have compiled this comprehensive list of some amazing WordPress themes and top-quality website builders that you can explore. We have included themes like Divi, Astra theme, Elementor website builder and more.
Let's have a look at the options.
Divi is one of the most popular WordPress themes and a great alternative to BeTheme. You can use Divi to create all different types of websites. It comes with a large number of templates and design modules to help you create your pages quickly. It also offers you a powerful drag-and-drop Divi builder.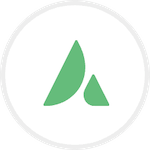 Avada is the top-selling WordPress theme in the ThemeForest marketplace. It comes with a powerful Avada builder to help you design a unique website. It comes with a large number of demo templates to get started quickly. You can also create a perfect eCommerce site with the WooCommerce plugin and a number of eCommerce features it offers.
Astra theme review, one of the most popular WordPress themes with modern features and options. The Astra theme comes with a number of top-quality pre-made professionally designed templates that you can use to design your website. If you are using the Elementor website builder, they recommend the Astra theme as one of the top options to work with their builder...
Also, don't miss these related articles:
Q1. Is BeTheme a Good Option?
Yes, BeTheme is a popular and widely used WordPress theme with all modern features and options. It comes with over 650 demo templates and a very handy website builder to help users design a great-looking website without any coding.
Q2. What Are The Top BeTheme Alternatives?
There are a number of quality theme options that you can use instead of BeTheme. You can use themes like Divi, Astra, Jupiter or even use Elementor website builder with any compatible theme.
Q3. Are These BeTheme Alternatives Free?
While some of the themes we included offer a free version, most of the products are paid options.
Q4. Is Divi Better Than BeTheme?
Divi and BeTheme both are good options with all modern design options. However, if you wish to use the theme on an unlimited website, Divi is the better option as one license gives you access to unlimited use while one license of BeTheme can be used only on one site. You can read our Divi vs BeTheme post to understand it better.
Q5. Can I Use These BeTheme Alternatives With Elementor?
Yes, most of the themes we have listed in this BeTheme alternative are compatible with the Elementor website builder and many of them come with their own custom website builders.
BeTheme Alternatives Price Comparison
Quick price comparison with the top alternatives
NitDit is reader-supported. Our post may contain affiliate links, when you buy through links on our site, we may earn an affiliate commission.