The most popular alternatives to Sprout Social that you can use. If you are looking for the similar products, we have listed the best options in this article. Before that, here's a list of featured options that you must have a look at.
Sprout Social is one of the leading social media management software that you can use to manage multiple social accounts, schedule posts, get detailed analytics, and more.
While Sprout Social is a great tool, you might like to explore the top Sprout Social alternatives that are cheaper or offers some additional features.
Let's have a look at the options.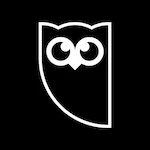 If you have multiple social media accounts to manage, HootSuite is a great platform that will make the process easier for you. Now, you don't have to keep shuffling between different platforms as you can manage all the accounts from a single dashboard. Let's look at how HootSuite can help your business. Creating and Scheduling Social Media posts You can...
Don't miss the following related articles.
Q1. What Are The top Sprout Social Alternatives?
There are a number of quality Sprout Social alternatives these days. You can use software like Hootsuite, Buffer, Sendible, etc.
Q2. What Are The Best Free Alternatives to Sprout Social?
Software like Hootsuite, Buffer offers free versions with limited features.
Q3. Is Sprout Social Free?
No, Sprout Social doesn't offer a free plan.
Q4. Is Buffer Better Than Sprout Social?
While most of the features are similar. There are a few differences in certain aspects. Buffer offers a free plan while Sprout Social doesn't.
Sprout Social Alternatives Price Comparison
Quick price comparison with the top alternatives
NitDit is reader-supported. Our post may contain affiliate links, when you buy through links on our site, we may earn an affiliate commission.