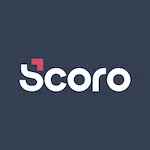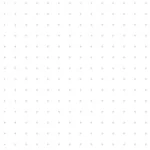 Scoro is a comprehensive project management and CRM platform to manage everything for your business from a single dashboard
Scoro Review: Top Features, Pricing, Pros & Cons
A detailed review of Scoro that you can use to manage yoru projects from a single platform.
Scoro is one of the most comprehensive project management and CRM platform that you can use to manage your complete business from a single dashboard.
The software offers you all the features and options to collaborate with your team, plan and manage any kind of project and make sure that you never miss a deadline again.
We will look at the best Scoro alternatives. However, before we proceed with the list of alternatives, let's have a look at how Scoro can be helpful for your business.
You can effectively manage any kind of business from Score. You will not have to keep shifting between emails, and other tools anymore as you will have everything in a single platform. So, Scoro has everything to make you and your team a lot more productive to make sure that you have plenty of time to focus on the right thing.
Other than managing projects, Scoro will help you to manage your pipeline, all the sales-related aspect for you and your team. It is also considered as one of the top customer relationship management (CRM) platforms with all the tools to take proactive action so that your customers are happy.
As the project owner, you will have the complete reports in a single dashboard. You can customize the reports that you need on your dashboard to make sure that you have all the important KPIs in a single dashboard.
Feature-rich software
User-friendly interface
Manage business from single dashboard
Project planning & management
Automated billing management
Team collaboration
Integration with popular apps
Learning curve for newbie users
Limited integrations
Costlier than some of the alternatives
We love to hear from you. If you have used this product already, please share your thoughts with our audience.