Basecamp has always been a benchmark tool in the world of free online project management software. Although the current Basecamp version offers a free package, its latest version will not offer any free service to you unless you are a teacher or a student.
Basecamp is one of the best collaboration software that allows you to easily collaborate and complete different kinds of projects without a fail. Unlike other project management solutions, Basecamp won't limit your projects to their deadline, start date, and final date.
If you are managing your business with a remote team, Basecamp is a going to be great partner to help you manage your team and your business from a single dashboard.
Let'e have a look at how Basecamp can help us.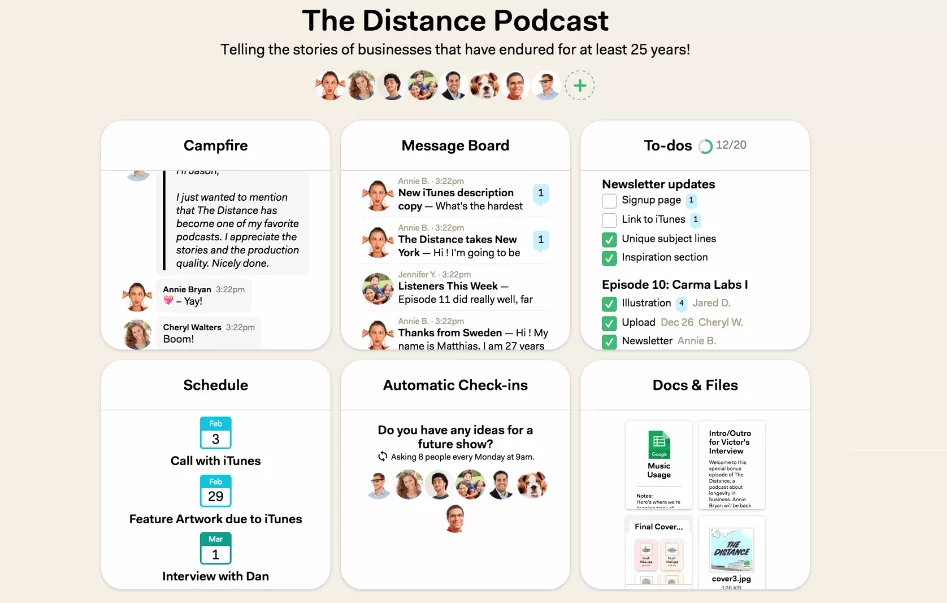 Basecamp offers you all the important tools that you may need to manage a remote team and work on a project together with the best possible productivity. It comes with features like message boards, to-dos, schedules, docs, file storage, real-time group chat, and automatic check-in questions, and more.
Create To-Do List
To-Do lists are very important for projects to be productive. You can use Basecamp's to-do list module to create a list of all the tasks you or your team need to complete, and the tool will make sure that you are on it with productive reminders.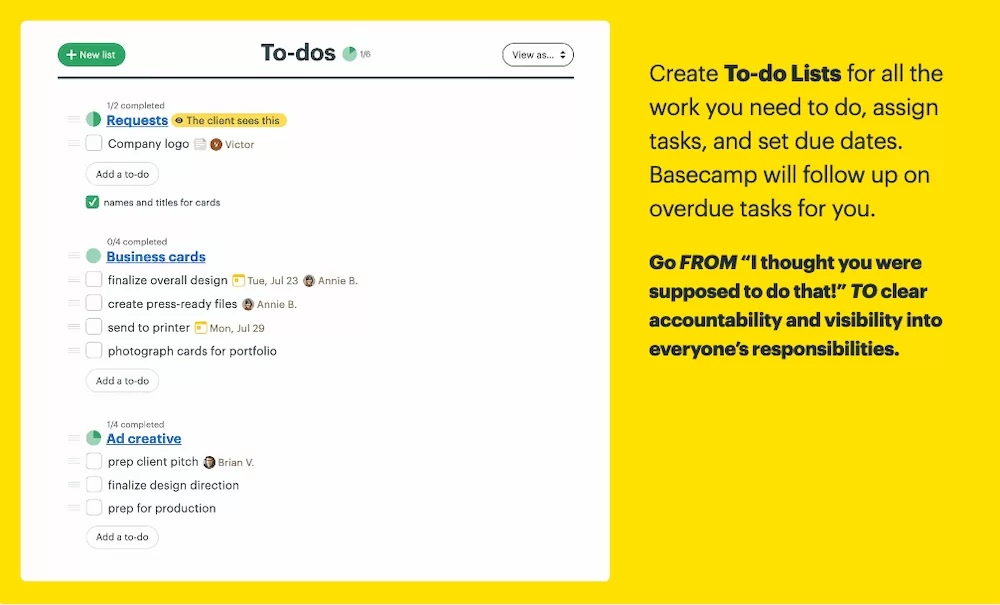 It also comes with a Hill Chart to keep the project owners updated about the latest status of any project to make sure that the team is on time. Every time the Hill Chart is updated, it will keep a snapshot of the update to make it easier for the manager to track.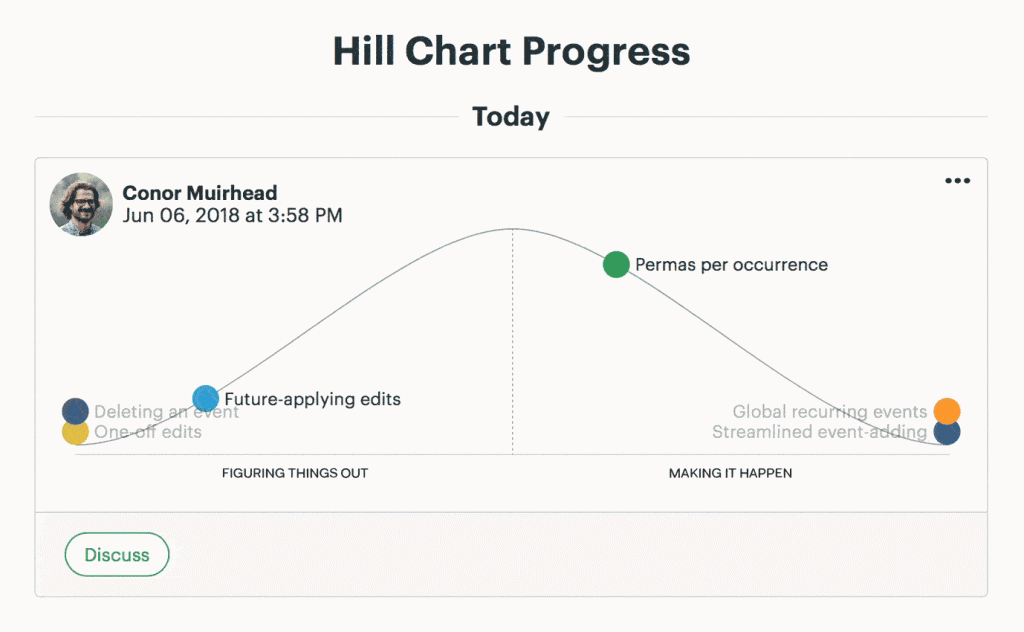 Message Boards
Forget the to and fro emails that take a lot of your productive time. With Basecamp, your entire team will have a single message dashboard to stay updated with all the events related to any project.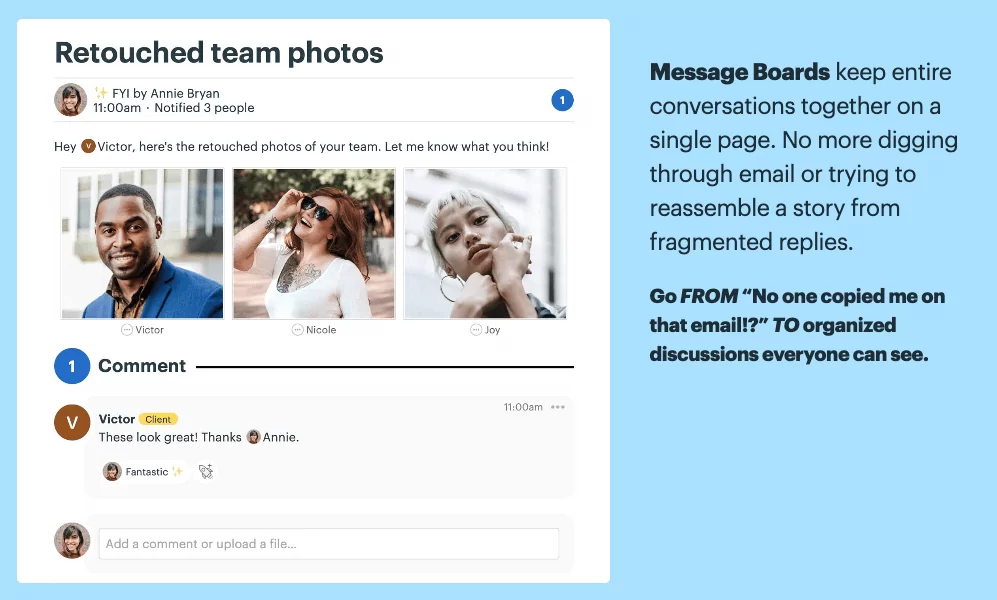 Project Schedule
Basecamp comes with a schedule maker along with the calendar that can incorporate all the to-dos date wise so that your entire team can check the important tasks to be completed and all-important milestones related to a project.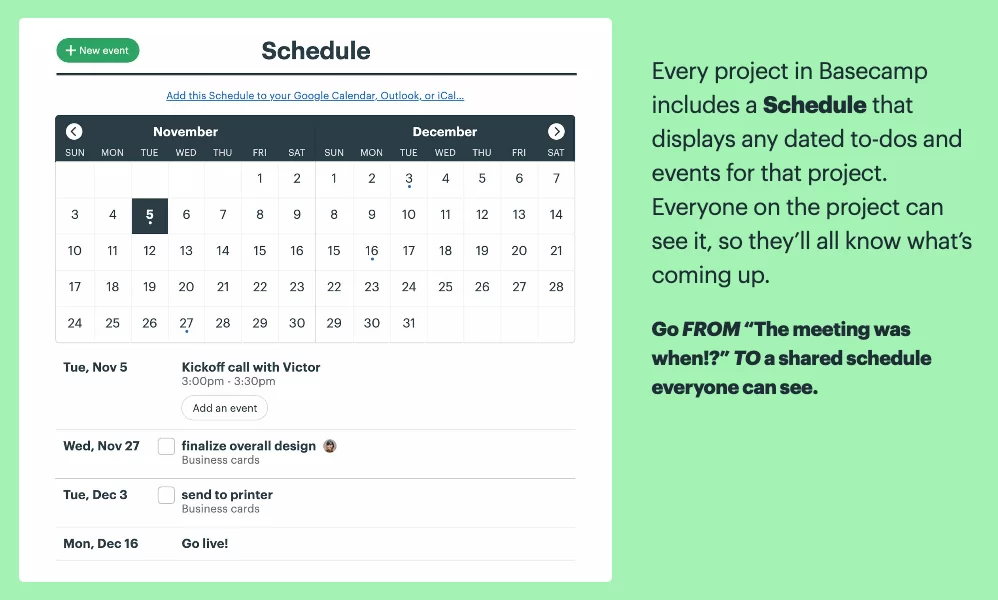 Real-Time Group Chat
If you are confused about anything related to a project, you can use the real-time group chat option to ask a question and get an answer instantly. So, you don't have to keep waiting for an email reply. It will help in improving the overall productivity of your team and at the same time, it will keep the entire team on the same page.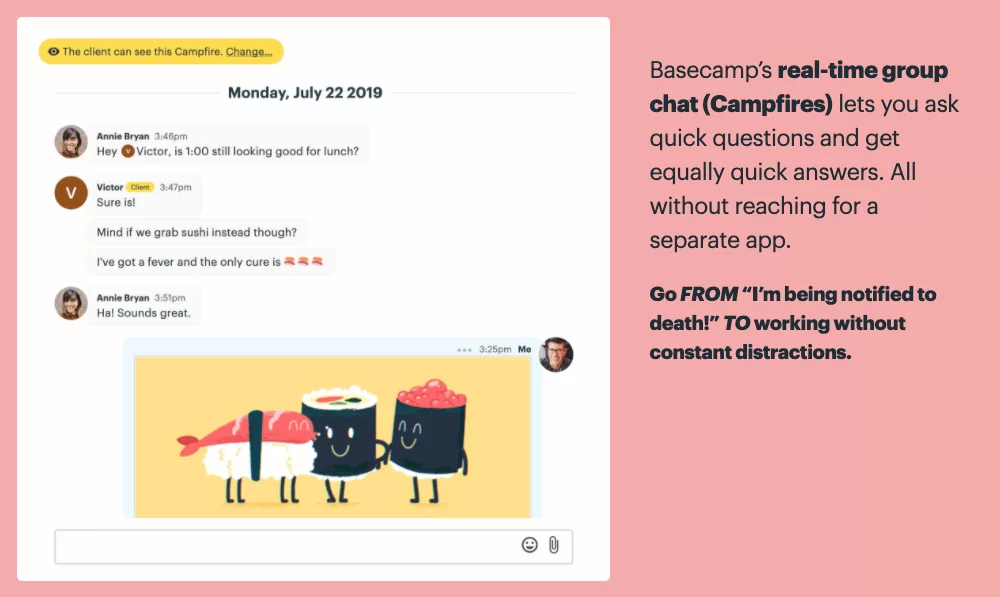 Share Files
While a number of different members work on a single project, it will always include sharing files and documents. The Basecamp software offers you a quick and secure option to share files with your team members.
So, you can share the important files that your team should have access to and each of your team member will know where to find it.