Float is packed with time-tracking and reporting tools. Users can easily log working hours for all kinds of scheduled tasks, estimates, and real-time working hours.
Float allows users to easily make accurate estimates and to fully utilize the potential of bulk resources effortlessly.
Also, the integrated time tracking features enable users to log in during working hours and give them access to all the available business resources to make the best business decision.
Users can easily schedule different kinds of projects, departments, and tags quite easily. The software allows you to schedule project progress and compare scheduled hours with the actual logged hours to determine if your project is under or over budget.
Also, you can easily forecast different budget expenditures. Float gives more space for better planning of resources as per your business capacity.
Collaborate With Your Team
A good collaboration software is the need of the hour as most of the business work from remote location these days. Float offers you the option to collaborate with your team quickly and get things done together.
You can quickly add a new team member to the platform and assign tasks. It gives you the to define the role of each team member clearly so that there is no confusion.
You have the option to add the department, job title, expertise of the new employee, type of employment etc.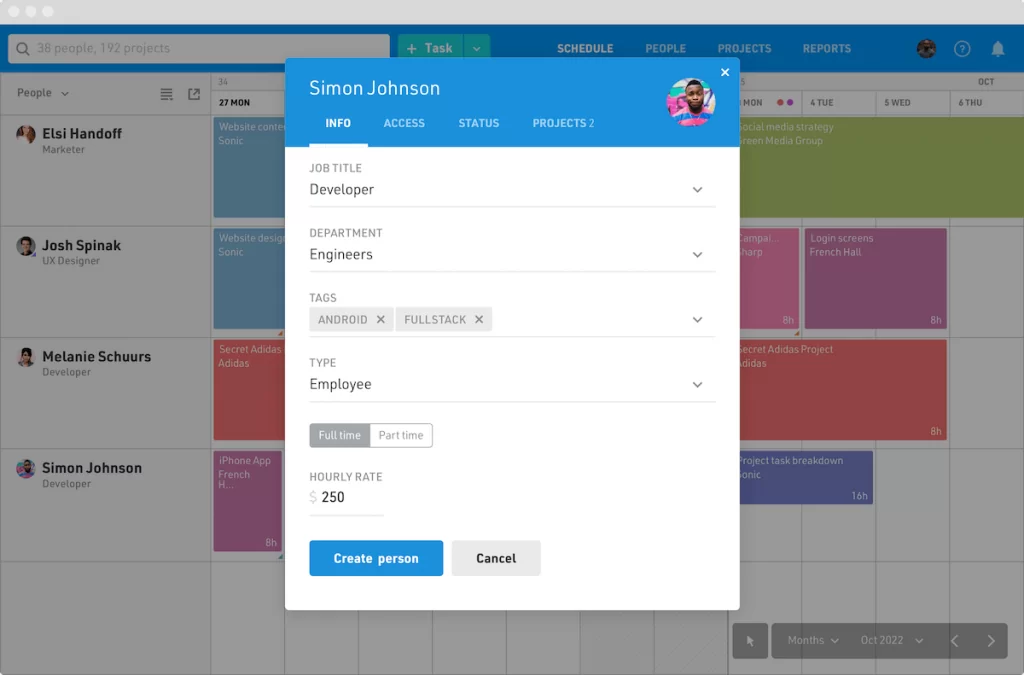 Drag and Drop Task Scheduler
The drag and drop task scheduler makes it simple for the project manager to assign tasks to any team member and make changes on the fly. For each of the projects, you can define the complete team based on their roles.
Once your tasks takes off, you can task the progress of each tasks and make sure that you don't miss a deadline.