Indy makes it easier to manage the freelancing business by providing a one-stop platform for sending proposals, signing contracts, tracking billable hours, creating invoices, and finally receiving the payments.
Indy provides nine tools in one platform that help save both time and money invested in running a freelancing business.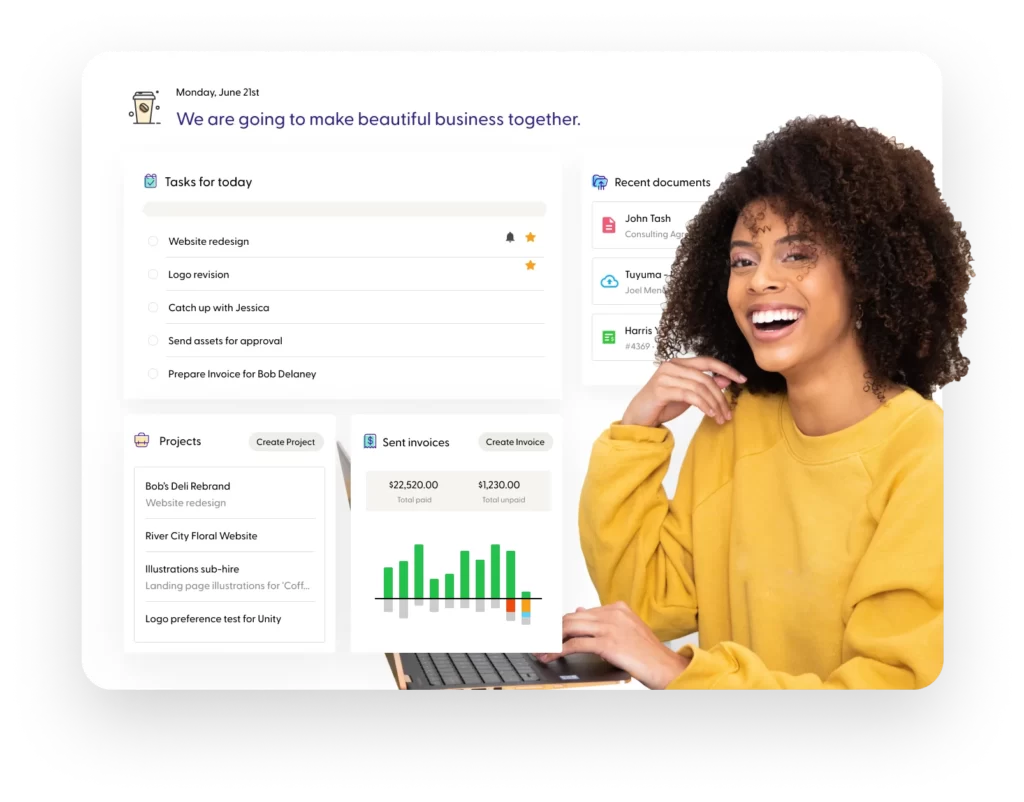 Efficient calendar
The calendar feature of Indy comes in handy for efficiently scheduling meetings and events. It further can be used for tracking one's time too. While creating an event on Indy, the user can add important details of the meeting and, further, invite guests just like Google Calendar.
In fact, one can sync the Google Calendar with the Indy calendar for avoiding multiple calendar requirements.
The calendar of Indy integrates itself with the time tracker feature which records the time track and it can later be used for billable hours too.
It supports day, week, and month views and the user can see the overdue tasks with just a glance. One can also use the Indy calendar for creating their daily to-do list too.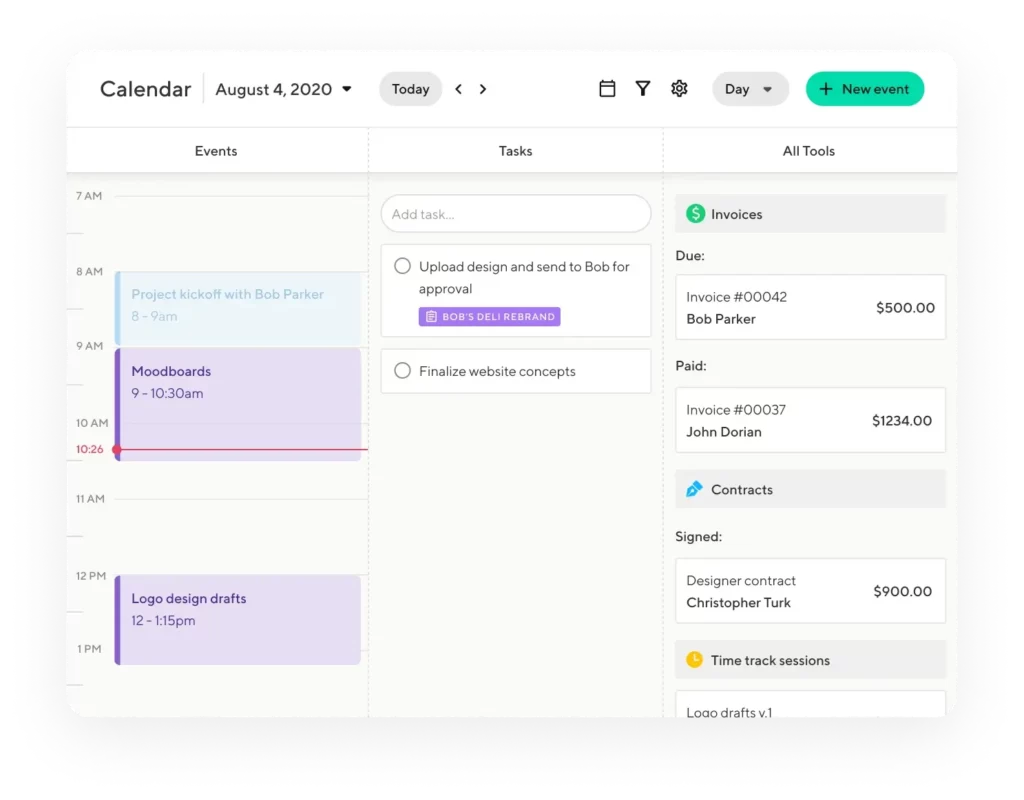 All chats in a centralized place
You can use Indy's chat tool to strengthen communication with the clients and, further, maintain a flow. One can use the chat feature to eliminate the requirements of sending and receiving multiple emails to discuss a particular project.
The conversation can keep flowing with the Chat feature of Indy which also can be used for sharing files too.
The messages that you send through Indy chat directly appear in the inbox of the client, and their responses appear in the chat thread, which makes communicating with a client an extremely easy process.
Also, the users have the option of adding multiple clients in a single chat which is handy for streamlining a conversation and keeping all the members involved in a project on the same page.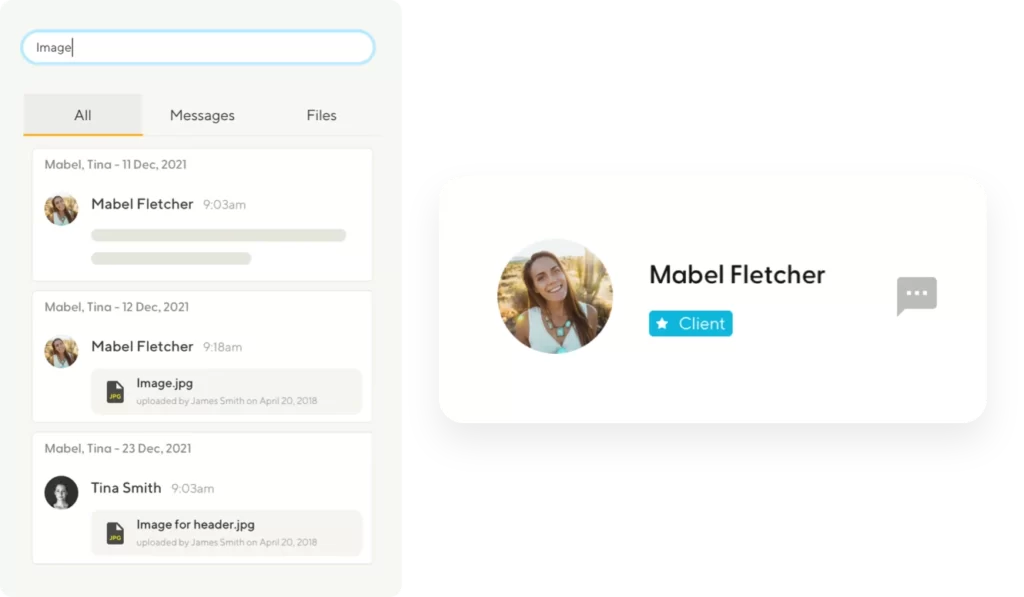 Contract management
When doing any kind of business, a contract plays a vital role, and it ensures that everything happens in a formal way to avoid problems later. You can use Indy to create, send and sign contracts in minutes.
Not only for signing a contract, but one can also use the contract tool of Indy for drafting a quick contract.
The different templates available are consulting agreements, non-disclosure agreements, subcontractor agreements, and vocational contracts. Further, the user can copy and paste an existing contract too.
The user can also create their electronic signature on Indy and store them for quick signatures whenever required.
Another advantage of the contract tool is that the client does not even need to have an Indy account for dropping their signatures on the contract shared by you.
In addition to that, you can further monitor all your contracts in one place. There are different categories of the contract status: draft, send, viewed, and signed. This helps the users know the contract's status in a single glance.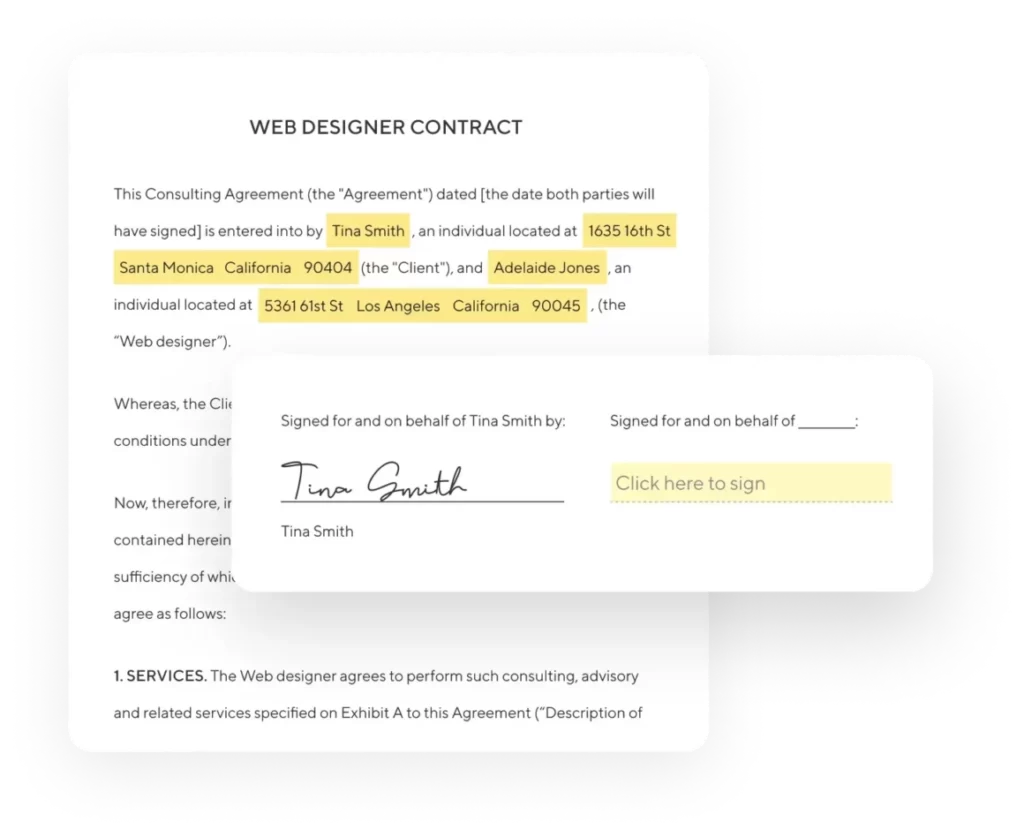 Easy file management
Indy provides a platfo