If you are looking for the best ProofHub alternatives, we have listed the top project management software like ProofHub that you can use to manage your business.
While ProofHub is one of the most comprehensive solutions to manage projects, there are a number of alternatives that you can try for various features as well as pricing options.
A quality project management software can make it very easier for businesses to manage a project and make sure that you never miss your deadline. Most project management software offers task management, time tracking, planning, milestones, communication, and other important features.
So, let's have a look at the best ProofHub alternatives that you can try.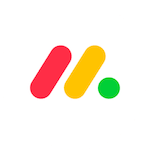 monday.com is a cloud-based project management software that enables businesses to manage their projects and tasks in one place. It offers a variety of features such as task management, team collaboration, file sharing, and more. Monday.com is available in both free and paid versions.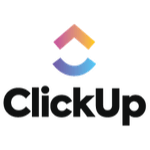 A platform that offers 100MB storage for free with unlimited tasks management for unlimited users. If you are a single person managing your business or a small business with a small team, this is the tool you need to manage and plan your business processes at zero cost. Why ClickUp? The biggest reason for choosing ClickUp is that it offers...
Also, read these related articles:
Q1. What Are The Top Alternatives to ProofHub?
There are a number of popular project management software like ProofHub that you can use for your business, software like monday.com, Asana, ClickUp are some of the popular options.
Q2. Is monday.com Better Than ProofHub?
Yes, monday.com is a more comprehensive solution in terms of the features it has to offer.
Q3. Are These ProofHub Alternatives Good for Collaboration?
Yes, all the ProofHub alternatives that we have listed in this article offers team collaboration option, so you can manage your business even with a completely remote team using these software.
Q4. Are These ProofHub Alternatives Free to Use?
While some of the software offers free plans, most of the products are premium products.
ProofHub Alternatives Price Comparison
Quick price comparison with the top alternatives
NitDit is reader-supported. Our post may contain affiliate links, when you buy through links on our site, we may earn an affiliate commission.