Are you looking for the best monday.com alternatives? We've listed the best platforms that are similar to monday.com for managing projects.
Monday.com, formerly known as Dapulse, is a fast-growing business management platform for project managers, developers, and designers. Along with collaboration, Monday.com offers task management features, which is why this project management software is used by businesses worldwide.
Another amazing feature of Monday.com is that it offers good team communication capabilities. You can streamline team communication by integrating your project management tool with other CRM solutions, office communication tools, and more.
Monday.com is a powerful solution for team collaboration and project management that has serious drawbacks. If you are planning to use Monday.com, then it is better to know about some of its alternatives before investing money into the process, because there are several other options with similar functionality but better features.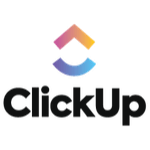 ClickUp is making its presence felt in the ctegory strongly in recent times. The founders and developers had the vision to create an easy-to-use project management online platform when online project management tools were complicated to use.  
Project managers also use ClickUp for customizing their projects and task management. The software has a number of customization options for all kinds of users. 
And the best part is that ClickUp is not just about its ease of use but also its powerful project and task management features. 
Read our Clickup Review.
Q1. What is monday.com?
monday.com is a popular project management and team collaboration software that you can use to manage your remote team and plan your projects.
Q2. What Are The top monday.com Alternatives?
There are a number of quality alternatives to monday.com that you can use to manage your projects. You can use software like Wrike, Asana, ClickUp, etc.
Q3. Are monday.com Alternatives Free to Use?
Q4. Can I Manage a Remote Team Using These moday.com Alternative Software?
Yes, all the software offers team collaboration feature to help you manage your business along with your remote team.