More Details About Top Writing Assistant Software
If you're looking for a content writing assistant that can help you create better, more engaging content, then Surfer SEO is one of the most important software for you. T
his popular software makes it easy to find the right keywords and topics to write about, so you can create content that your readers will love. With Surfer SEO, you can also get insights into what your competitors are writing about, so you can stay one step ahead.
Whether you're a seasoned pro or just getting started with content marketing, Surfer SEO is the perfect tool for you. Along with all the keyword-related suggestions that you receive after analyzing the top-ranking pages for the main keyword that you are trying to rank for, it will help you to create the perfect outline for your content.
While you create your content, the Surfer SEO software will provide you with a number of valuable inputs that can help you to rank your content better such as the ideal word count for your article, the number of images to be used, and the keywords to use, etc.
It will also help you do a comprehensive SEO audit to help you improve the organic visibility of your website.
Read our detailed review of Surfer SEO to know more about the software.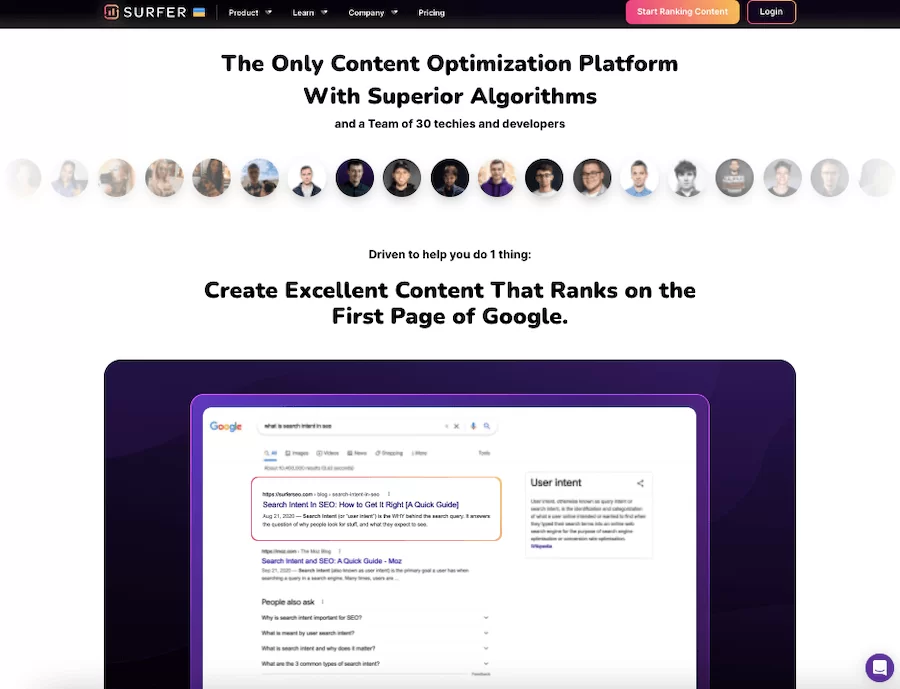 Grammarly is a popular writing assistant software that can help you to produce error-free content. Whether you're writing an email, a blog post, or a business document, Grammarly can help you to ensure that your writing is clear, concise, and grammatically correct.
Grammarly is easy to use and highly effective, making it the perfect tool for anyone who wants to improve their writing skills. With Grammarly, you'll never have to worry about making an embarrassing grammar mistake again.
It comes with a spelling checker, grammar error checker as well a plagiarism checker to make sure that your content is completely unique and high-quality.
You can read out Grammarly review to know more about the software.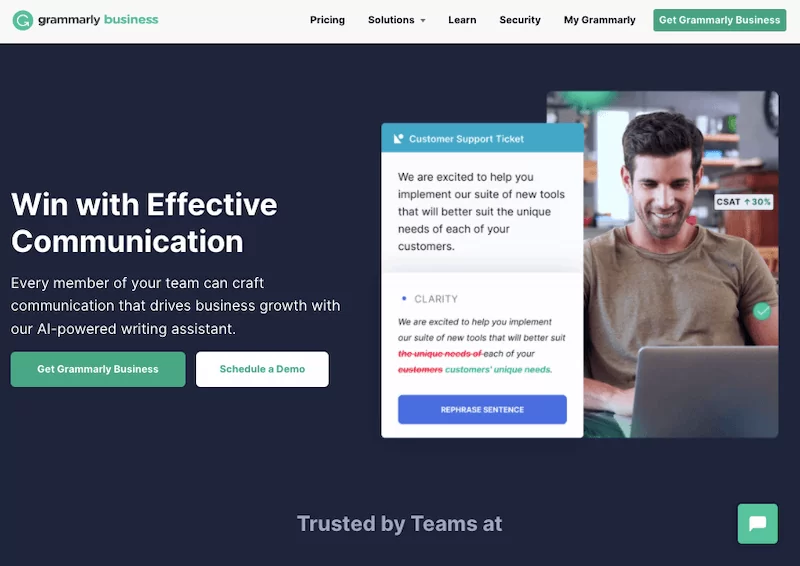 Outranking is the leading SEO content writing software and optimization tool that helps you quickly and easily boost your organic search ranking. With Outranking, you'll be able to create high-quality, keyword-rich content that will help you attract more visitors and convert more leads.
But Outranking isn't just about creating great content – it's also about making sure that your content is properly optimized for search engines. With Outranking's powerful optimization tools, you'll be able to ensure that your content is visible to your target audience.
You can use this software yo create your content outline after analyzing the top ranking pages. It will help you to add the important keywords to your content and mold your content as per user intent.
Form blog posts, webinar content to press releases, Outranking is the perfect AI writing assistant software for you.
Read our Outranking review to know more.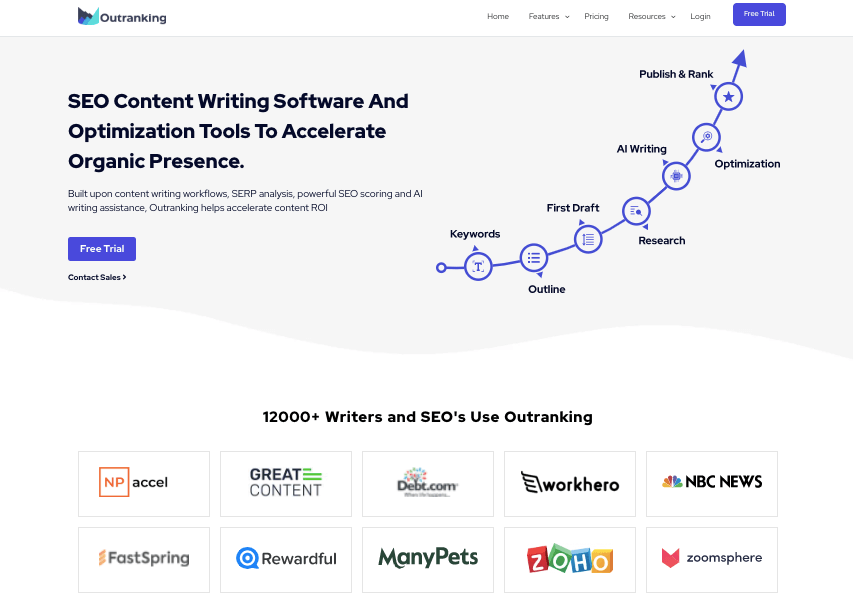 Wordtune powerful AI writing assistant software can help you to create top-quality content, every single time you hit publish. Whether you need to rewrite your existing content, change the tone, make it shorter or longer, Wordtune has you covered.
Plus, it comes with a handy Chrome extension for even easier use. So why wait? Get started with Wordtune today and take your content to the next level.
Wordtune works on all the leading platforms and writing software such as WordPress, Facebook, Twitter, LinkedIn, Google Doc, Slack and more.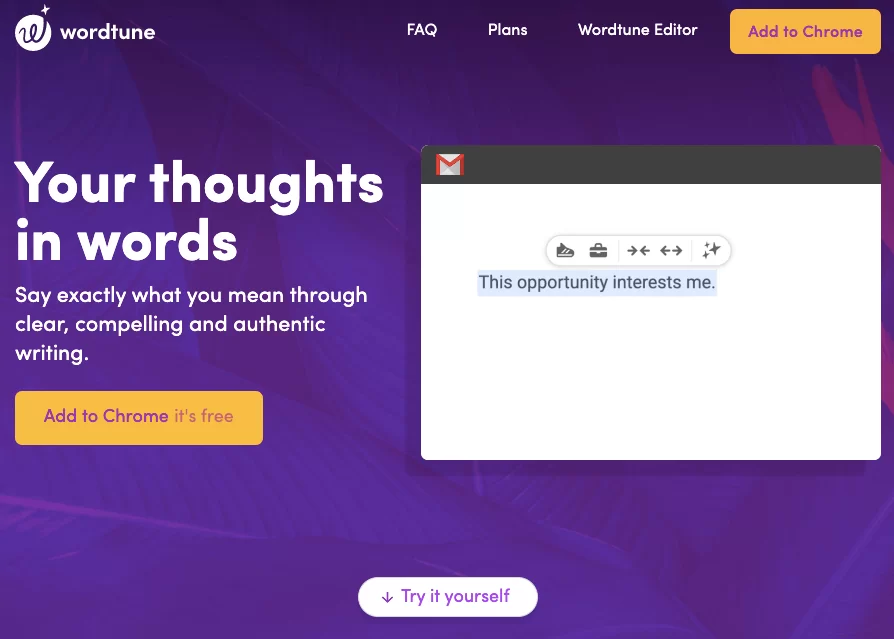 Hope you are able to find the best writing assistant software. You can use software like Surfer SEO to automate the process of creating SEO-friendly content for your site with all analysis to help you rank.
As content is the foundation of organic ranking, you need t make sure that your content is better than your competitors and to achieve that you need a good AI writing assistant software that can analyze your content from all perspectives and give you a competitive edge.
We will be adding more AI writing solutions to this list, don't forget to check it again.